Looking for some dance inspiration? Alvin Ailey American Dance Theater is beaming no fewer than FOUR works, including the beloved classic Revelations, to a movie theater near you this Thursday, October 22!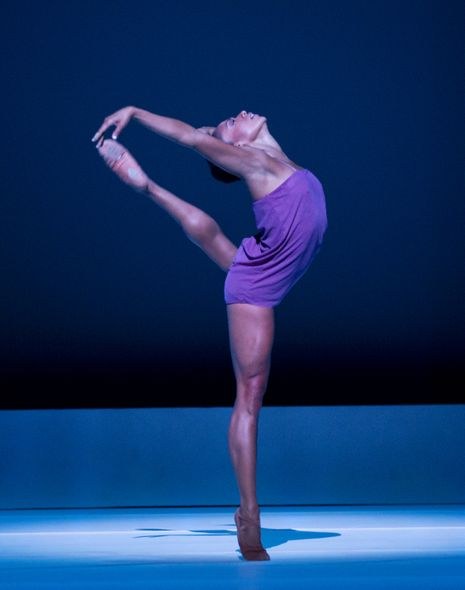 Alvin Ailey American Dance Theater's Linda Celeste Sims in Wayne McGregor's Chroma. Photo by Paul Kolnik
In addition to Revelations, theatergoers and dance lovers alike will also get the chance to view Chroma by Wayne McGregor, Grace by Ronald K. Brown and Takeademe by Robert Battle, AAADT's artistic director.
This screening is part of the Lincoln Center for the Performing Arts' exciting new cinema series, Lincoln Center at the Movies: Great American Dance, which also includes performances from San Francisco Ballet, Ballet Hispanico and New York City Ballet. Check out the news section of our November issue for more info.
To purchase tickets, visit fathomevents.com or participating theater box offices.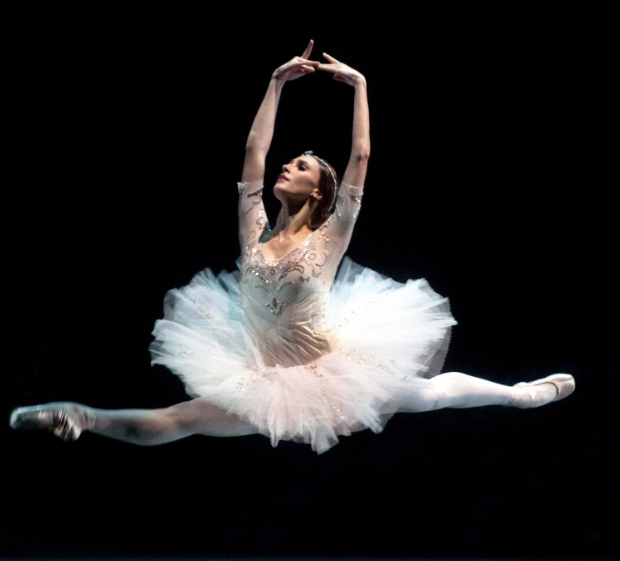 American Ballet Theatre's gorgeous Devon Teuscher is one of this year's Clive Barnes Award nominees. (photo by Rosalie O'Connor)
The Clive Barnes Award is kind of a big deal.
For the past four years, the Clive Barnes Foundation has presented the $5,000 prize to one young dancer and one young theater actor each year, in memory of Barnes and his beautiful, insightful criticism. (Barnes wrote for the New York Times, the New York Post and Dance Magazine for many years.) And its short list of winners already features some seriously impressive names, including DS favorites Isabella Boylston and Lauren Lovette. Just getting nominated is a pretty solid indicator of dance career success.
This year's Clive Barnes Award dance finalists were just announced. They are:
Christopher Bloom
Ballet Hispanico
Russell Janzen
New York City Ballet
Harrison Ball
New York City Ballet
Devon Teuscher
American Ballet Theatre
Congrats to the nominees! We're big fans of all of these dancers, but can we put in a special vote for Teuscher? She's been giving absolutely fantastic performances at ABT for the past few seasons. (And the company knows it: She was just promoted to soloist.)
The winner will be announced on January 26 at a ceremony in NYC. Stay tuned!
Videos
Oct. 06, 2014 04:43PM EST
Mar. 01, 2014 06:50PM EST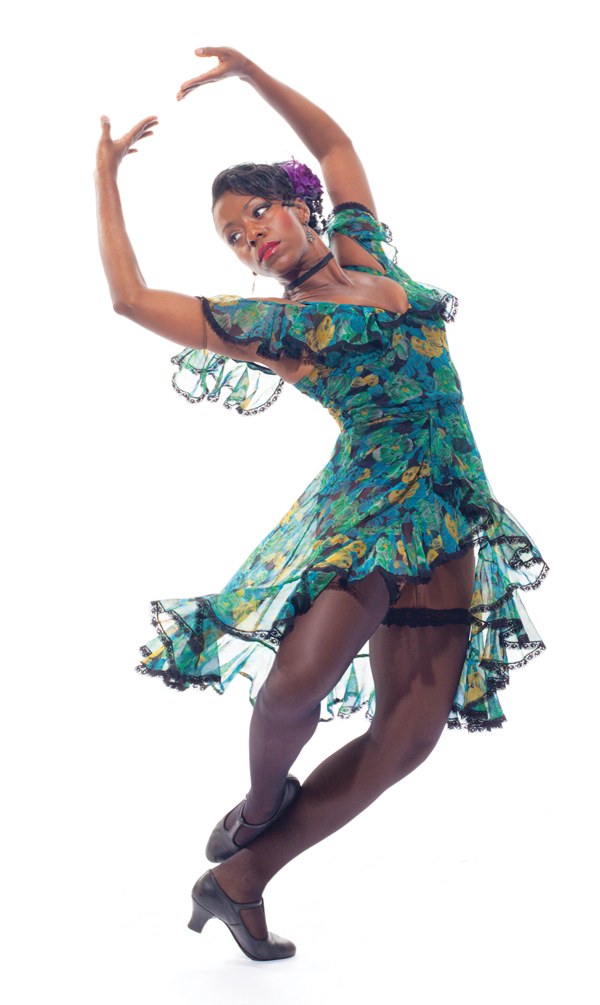 Fleet in Piazzolla Caldera (photo by Tom Caravaglia)
Michelle Fleet makes intricate choreography look as natural as breathing. A 12-year veteran of the Paul Taylor Dance Company, Fleet morphs to fit each work in Taylor's diverse repertory: She's sweetly innocent in the lyrical Esplanade, strong and sensual in the fiery Piazzolla Caldera. Born in the Bronx, NY, Fleet started her dance training at age 4. As a teen, she studied at Ballet Hispanico of New York and became a member of Ballet Hispanico's Junior Company. After earning her BFA in dance from Purchase College, she joined Taylor 2 in 1999 and PTDC in 2002. (She also earned her MBA in business management in 2006.) Catch Fleet onstage this month during PTDC's Lincoln Center season. —Margaret Fuhrer
Shell,
Girl, get ready for the ride, because it's going to be a great one. Don't freak out—it's just me/you here with some advice. It's like Back to the Future!
First of all, trust your gut and listen to your mom. Somehow you're both right. You'll be blessed with so many opportunities, and that's mainly due to Mom. You couldn't ask for a bigger fan. Cherish her!
Second, remember that every egg hatches at its own time. Always remain open to learning more, even when you think you already know it all. It's OK not to be just like the girl next to you. You were born to dance to your own tune.
Cry when you need to, but laugh at yourself, too. Laughter will get you through frustrating moments, and it helps build character. Speaking of character: You're not defined by where you take dance class, what high school you go to or who your friends are. It's your actions, your dedication, your passion and, of course, your God-given talent that define you.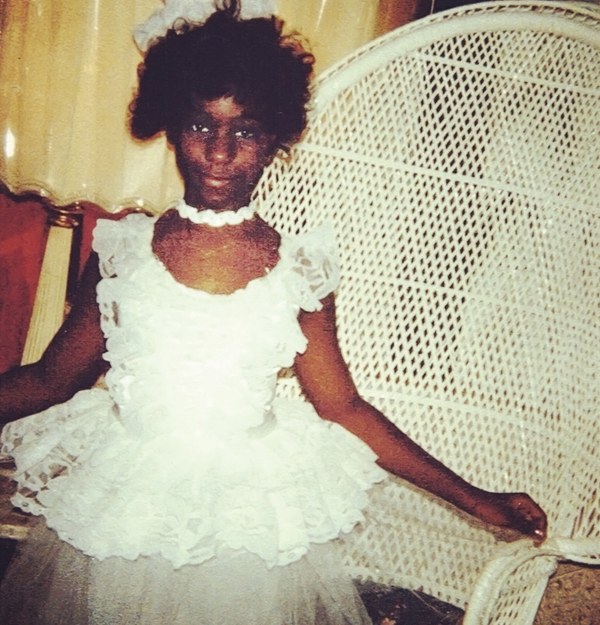 Fleet as a young student (courtesy Michelle Fleet)
Find those special moments in class and humbly push for excellence. Even though you hate it, standing front and center will help you get the job. Stop hiding! Your teachers will push you to the front anyway.
Dance is your first love, and it will always live in your soul. Dancing is your happy place, your place of pure peace. Everything you've experienced thus far is going to feed your artistry. What you have to offer this world is valid—it's going to move and inspire people. Giving up has never been an option and never will be. Dancers are warriors!
Loving you,
Shell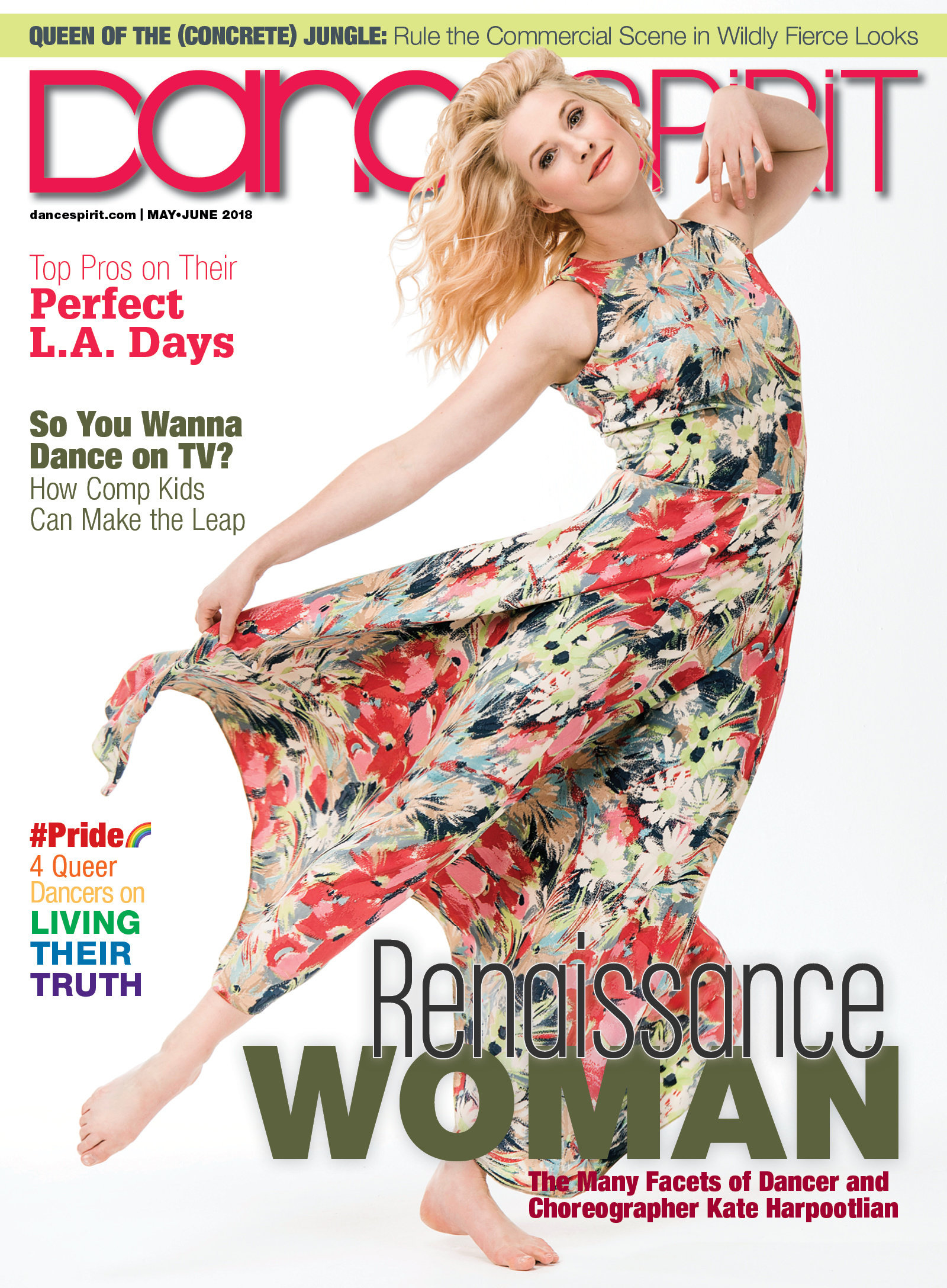 Get Dance Spirit in your inbox