Alexandra Terry (photo by Rachel Neville, courtesy Terry)
Alexandra Terry didn't always dream about pointe shoes and tutus. Though she took dance class as a child, it was competitive gymnastics that originally captured her interest. (She credits the powerful strength that undergirds her ballet technique to years of repetitive routines on beams and mats.) At 13, Terry started commuting an hour and a half from her home in Connecticut to NYC, so she could study at the Joffrey Ballet School. After training with Karin Averty and Irina Dvorovenko, she realized that ballet was her calling, and following a vigorous summer intensive at Ellison Ballet, she transferred to that school year-round so she could fully immerse herself in the art.
Now, as a Ballet West second company member, Terry is excited to be a part of the professional ballet world. "I was watching demi-soloist Katlyn Addison, who's also black, in rehearsal the other day, and I got so emotional seeing someone like me out there performing a lead role," she says. While Terry appreciates the racial progress the ballet world has made recently, she also recognizes the need for a constant push towards diversity. "You look around the room in some auditions and you don't see anyone who looks like you, which is just so isolating," she says. "I think the ballet world needs to give every dancer a chance to work hard and prove herself, no matter what she looks like."
Via @nathanwchen on Instagram
One of the United States' top hopes for medaling at the Olympics this month has a secret weapon: a serious ballet background.
Figure skating champion Nathan Chen spent six years training at Ballet West as a kid. "The technique there was impeccable," the 18-year-old said in a media teleconference last week. "To have had that at a young age, it definitely helps a lot. I know where to put my arms, how to create the line, how to dance to music."
TV commentators often remark on his artistry, while dance lovers adore his elegant port de bras, épaulement and arabesque line.
DeBona in Rite of Spring (Luke Isley, courtesy Ballet West)
Ballet West's Allison DeBona first became a major figure on the pop-culture scene with her stint on The CW series "Breaking Pointe." Her ethereal grace and commanding stage presence have kept her there since. DeBona trained with the Parou Ballet Company (now New Castle Regional Ballet) in New Castle, PA, and the Pittsburgh Youth Ballet while growing up. She later attended Indiana University and graduated with a bachelor's degree in ballet before joining Ballet West in 2007. In 2011 she was promoted to demi-soloist, was given the soloist title in 2013 and, finally, was named first soloist in 2015. Catch her next month in the company's production of Madame Butterfly, and read on for The Dirt!
Keep reading...
Show less
Hey hey hey! What's going on, TSwift nation? We're guessing that, even six months out, you're still obsessed with "Shake It Off." Because who isn't? It's straight-up the Best Gym Song of All Time. (Seriously, it's the perfect elliptical machine tempo—try it!)
It also, of course, boasts one of the Best Crazy Dance Videos of All Time. There's nothing quite like Tay Tay in a tutu. Which brings us to the real subject of this blog post: Those "Shake It Off" tutus? Turns out, they're actually Ballet West's Swan Lake costumes. Such a great factoid, right? And now, BW is giving fans a chance to win one of the very tutus used in the "Shake It Off" video. That's right: This is your chance to own a part of both music video and ballet history.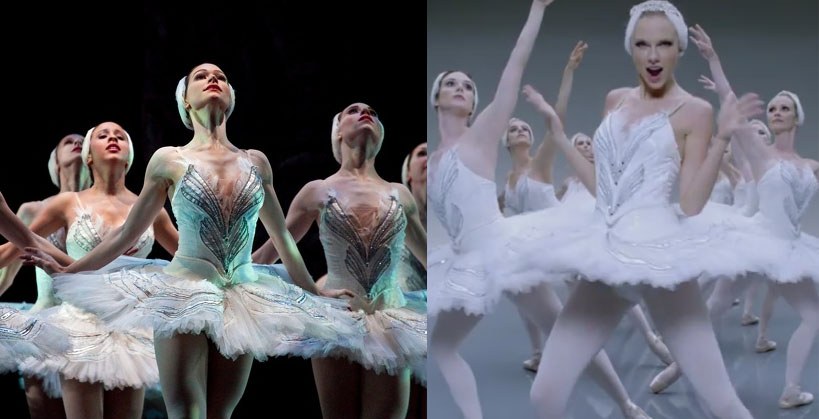 Left: BW in Swan Lake. Right: Taylor in "Shake It Off." TWINSIES. (left photo by Luke Isley via BW)
The costume in question is currently being displayed at Salt Lake City's Janet Quinney Lawson Capitol Theatre, where BW is in the middle of a Swan Lake run. But you don't have to be in Utah to enter the giveaway. Just click here to fill out the entry form. (The contest is technically free, but there's a suggested donation of $10 per entry, with proceeds going to BW—a worthy cause!)
After you've hit "submit," feel free to commence daydreaming about doing this...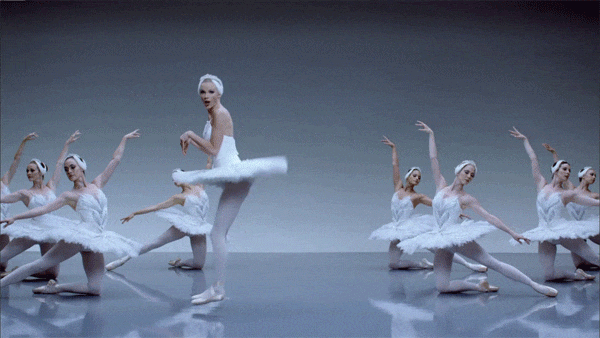 ...and this...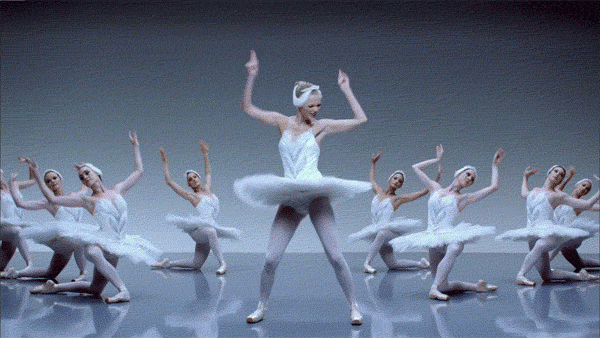 ...and maybe a little of this. (Or, OK—a lot of this.)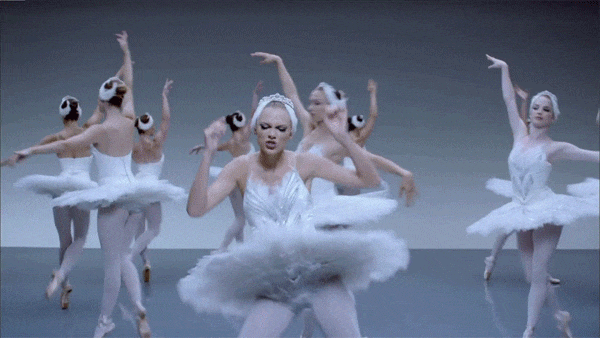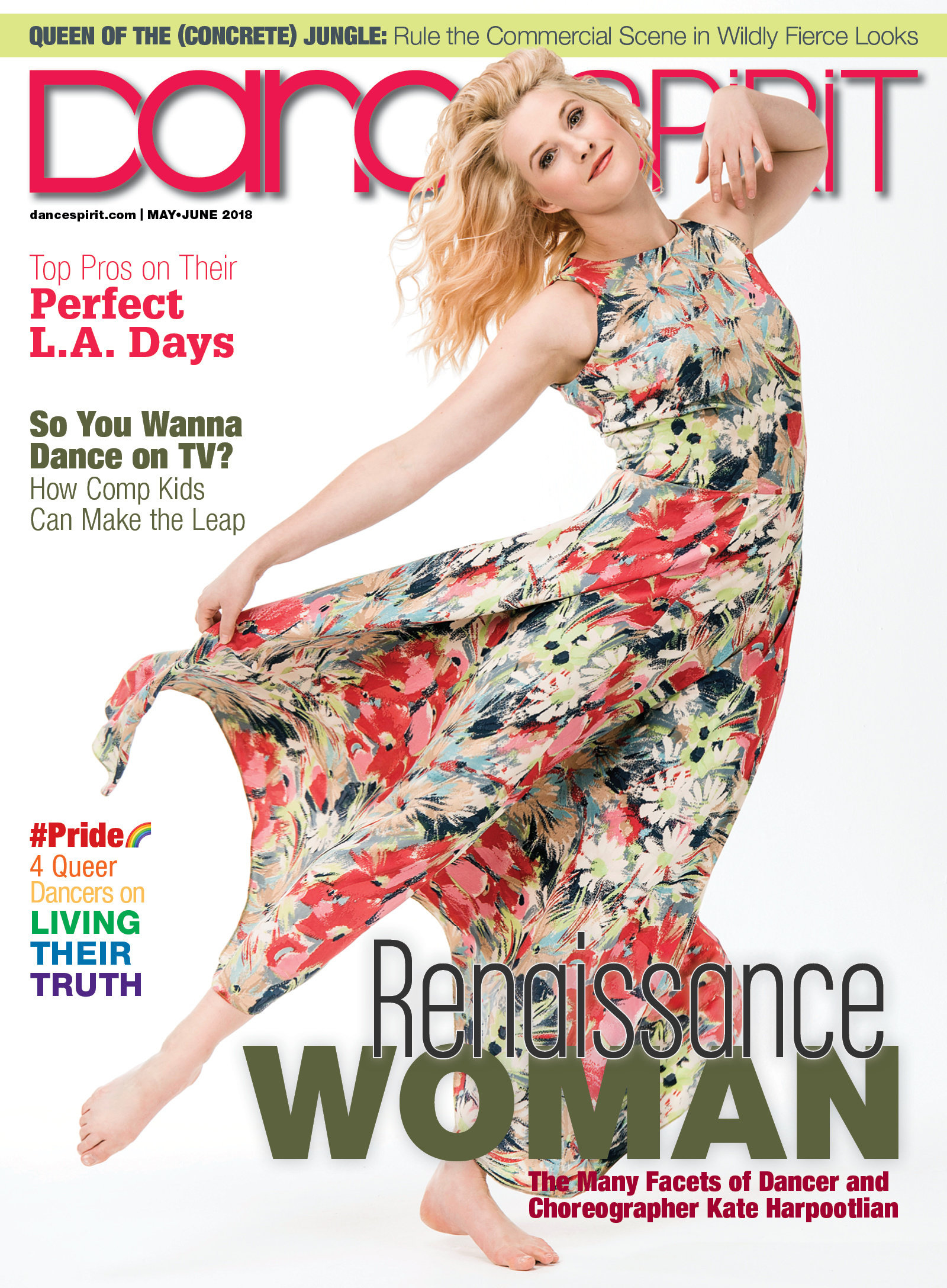 Get Dance Spirit in your inbox