Ruby Castro with All-Star partner Paul Karmiryan on "So You Think You Can Dance" (Adam Rose/FOX)
When Ruby Castro became a Top 10 finalist on "So You Think You Can Dance" Season 13, she was a fresh, feisty new face to most at-home viewers. But in the dance world—particularly on the ballroom circuit—Ruby was already a household name. Miami-based Ruby grew up as a belle of the ballroom: Her parents, Manny and Lory Castro, are veritable superstars of the scene. They're the owners of Dance Town, an ultra-competitive studio in Doral, FL, and raised Ruby to follow in their furiously fast footsteps. Before she graced the "SYT" stage, Ruby had already been named a U.S. Junior Champion in Latin Ballroom, and competed on "America's Got Talent"—twice!
So, we know she's talented, we know she's versatile, we know she's stunning, and we know she can dance. But here's what you may not know about Ruby.
Keep reading...
Show less
Jayme Thornton
When 20-year-old Austin Joson and 19-year-old Nino Dzneladze dance, they're completely, intensely connected. Whether they're doing a sharp, energetic jive or a smooth, sensual rumba, their bodies move as one. Their technique is impeccable. Their chemistry is electric. And over the past year and a half, ballroom judges all over the world have taken notice.
Keep reading...
Show less
Yesterday we reported that Adrianne Haslet-Davis, the ballroom dancer who lost part of her leg in the Boston Marathon bombings, would take the stage at the TED2014 conference in Vancouver. And take the stage she did—well, more like burned a hole through it!
The special performance came Wednesday afternoon during a session given by Hugh Herr, a double amputee and director of biomechatronics at MIT. He spoke about his path to bionics and the new technologies his team is working on. (It's pretty fascinating stuff—read the TED2014 wrap-up for more.) Before the session ended, Herr invited Adrianne to the stage to exhibit a prosthetic limb he built after meeting her last year in the aftermath of the bombings: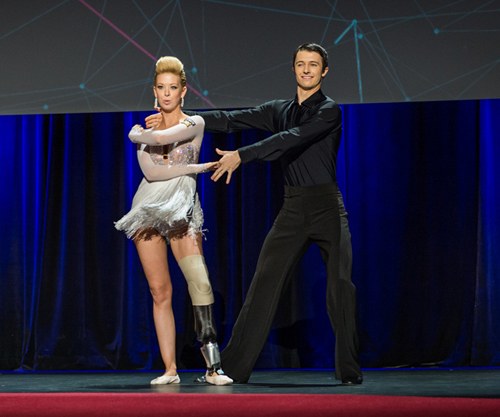 Adrianne performed a rumba with Christian Lightner.
Photo by James Duncan Davidson/TED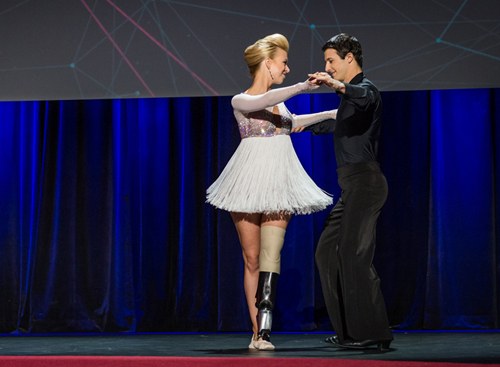 To design Adrianne's limb, Herr's team studied dance for a 200-day research period, looking at how dancers move and the forces applied to a body in motion.
Photo by James Duncan Davidson/TED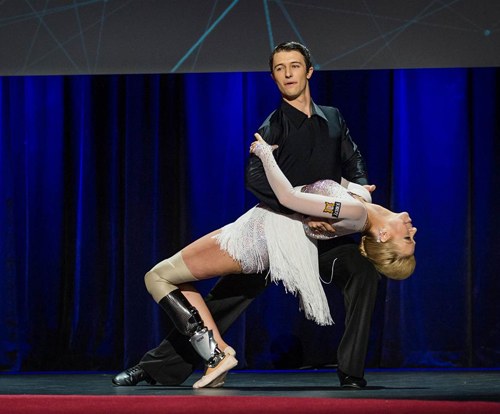 "Bionics are not only about making people stronger and faster," Herr said yesterday. "Our expression, our humanity can be embedded into our electromechanics."
Photo by James Duncan Davidson/TED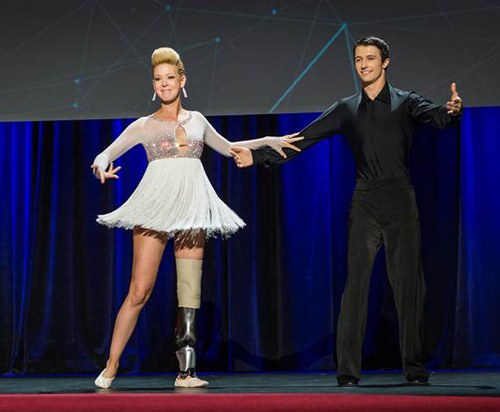 We love how happy she looks. You go, Adrianne!
Photo by James Duncan Davidson/TED
It's said that Adrianne is scheduled to perform on an upcoming episode of "Dancing with the Stars." We can't wait to cheer her on.
Mar. 07, 2013 10:44AM EST
We're all about dance prodigies this week. On Tuesday, it was a 6-year-old breakdancing champ. Today? Pre-adolescent ballroom masters.
Meet Anika Baker, 10, and Carter Williams, 11, two very talented youngsters who have been chosen to represent the United States in the junior division of the elite Blackpool ballroom competition, held annually in Blackpool, England. (You know—the competition Derek and Julianne Hough are making a TV show about.)
Not only are Carter and Anika the cutest, they also have serious moves (that hip action!) and serious style (those anklet socks!). What the dynamic duo doesn't have is the funds to make it to Blackpool for the competition. If you're a ballroom fan who'd like to donate to their cause, you can do so through their Facebook page.
Good luck, Anika and Carter!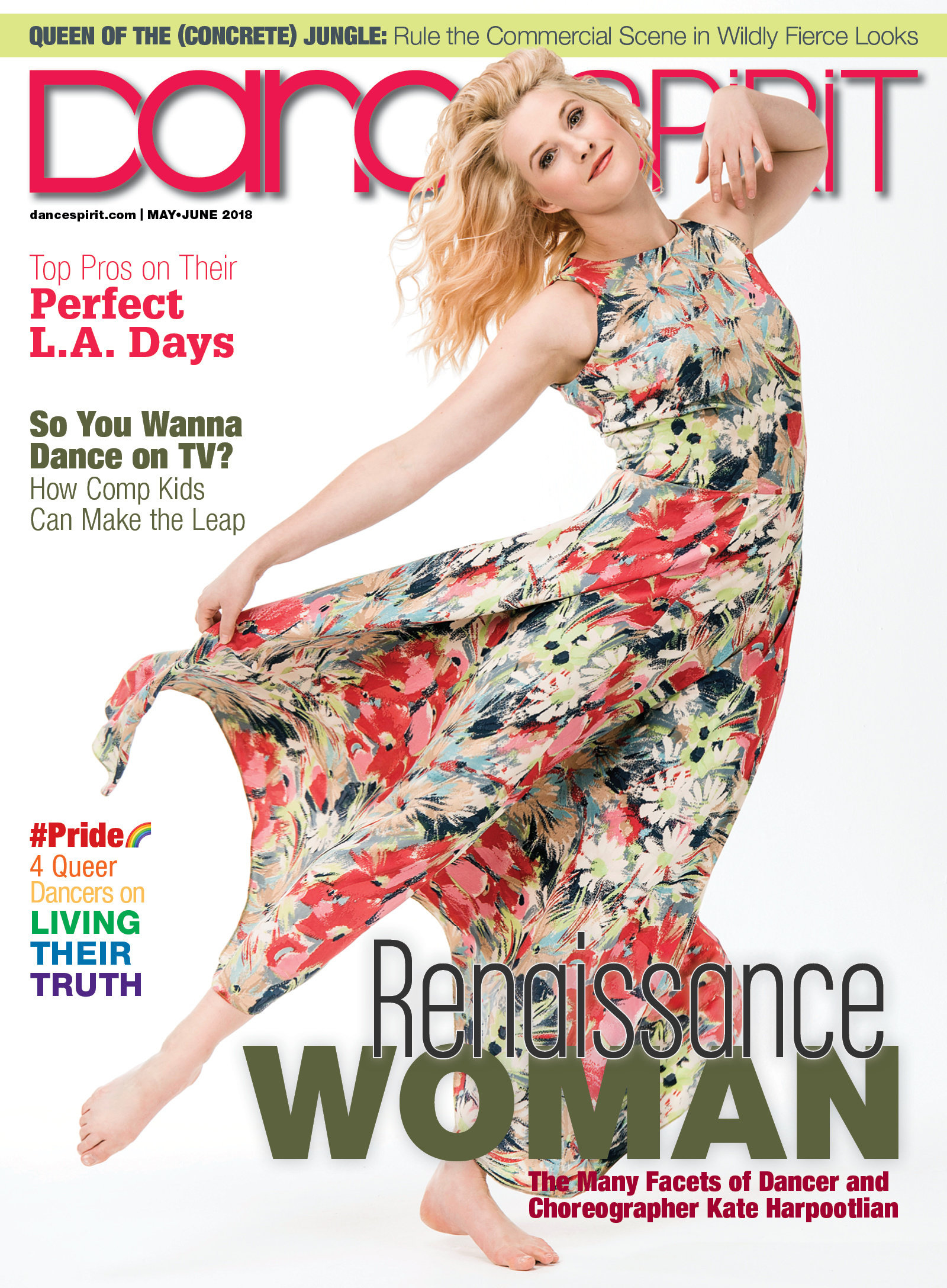 Get Dance Spirit in your inbox