via ew.com
P!nk, known for her high-flying, acrobatic awards show sets, has literally raised the bar for pop stars everywhere. For her performance at last night's American Music Awards, P!nk decided to break out some flips and tricks ON THE SIDE OF A BUILDING. WHILE FLAWLESSLY SINGING HER FACE OFF. You know, just casually, like you do when you're a full-on goddess.
Keep reading...
Show less
It's official: BANDALOOP is one of the coolest dance companies out there. We've always admired their absolutely breathtaking performances, but we never really knew just how much went into making such innovative and mesmerizing dances—until now! In this latest video by Great Big Story, we see the company's super-unique choreographic, rehearsal and creative processes up close. Trust us, you've never seen dance-making like this before. Check it out below:
Courtesy AQUA Studio NY
As a dancer, cross-training is a non-negotiable aspect of staying healthy. But sometimes the prospect of another dreary gym session is…less than inspiring. Banish boredom and take a cue from these three pros—a ballet dancer, a modern dancer and a Broadway performer—who shake up their cross-training with unusual activities. We asked Kendall Alway, DPT, a physical therapist who runs SF Performing Arts Physical Therapy and is the associate director of the ODC Healthy Dancers' Clinic in San Francisco, CA, to weigh in on the effectiveness of each method. Look no further for exciting cross-training regimens that can keep your dancer body challenged, balanced and injury-free.
Keep reading...
Show less
We've long been mesmerized by BANDALOOP's jaw-dropping ventures into "vertical dance performance." Their dancers repel off the sides of super tall things like skyscrapers. And bridges. Or inside convention halls or atriums. Plus, they expertly mix climbing, acro and dance choreo on top of it.
The company's latest video of a performance in Boston is beyond breathtaking. They recently performed on the side of 100 Northern Ave. in the city's Seaport District, in honor of the building's grand opening.
The best part is that the camera angle obscures the dancers' harnesses and ropes, so they ACTUALLY look like they're weightless. And the building's windows create a super-cool mirror effect, reflecting the sky and making the dancers appear to literally be walking on clouds. I mean...how is this even physically possible?
Check out the full show below and prepare to be blown away:
On April 18, 1970, in lower Manhattan, a man walked down the side of a building. Super casual. Can you imagine what the unsuspecting passersby must have thought? I'm thinking something along the lines of "That man is jumping off a building—someone save him!"
Hopefully any initial panic subsided once onlookers realized that the man was walking—quite slowly, actually--and not jumping. This was not some sort of freak occurrence. It was dance. More specifically, it was Trisha Brown's Man Walking Down the Side of a Building. Aptly named, huh?
I'll admit, I was somewhat skeptical when I first saw this piece. I thought, "That's not dance!" But then last week, I stumbled upon Project Bandaloop. Founded in 1991 by Amelia Rudolph, Bandaloop is a dance troupe that experiments with what they call "vertical dance performance"—aka dance on its side.  Back in 2010, DS had a conversation with company member Rachel Lincoln, after the group performed on the 50-story Thanksgiving Tower in Dallas, TX. But apparently, I've been out of the [Banda]loop, considering I just recently heard about this awesome dance troupe!
Here's a demo reel of their work, just in case you're also out of the [Banda]loop.
When I began scanning through videos of their various site-specific performances, I immediately remembered Trisha Brown's Man Walking Down the Side of a Building. And I think that's when I started to get it.
The cool thing about dance, and art in general, is that different generations play off one another. I'm not saying that without Trisha Brown, Bandaloop would never have existed. But she definitely laid down some serious groundwork for them. She made people ask themselves: "What is dance?" and "What is a stage?" And isn't art all about making you think?
Trisha Brown (who will be 77 in November!) announced last January that she is retiring. Her company is currently on a 3-year international farewell tour. They're also working to compile a bunch of her materials--videos, notebooks, etc.--online. But it's nice to think that if her company does go the way of the late Merce Cunningham's, Trisha Brown's influence will live on! And I'm sure Bandaloop isn't the only company benefiting from her legacy.
OK, I promise I'm done philosophizing for today...it is Saturday, after all! But I'll leave you with this video that sort of brings it all together. Last Spring, Amelia Rudolph had the opportunity to perform Man Walking Down the Side of  a Building, or rather (Wo)Man Walking Down the Side of a Building, at UCLA. Generations collide! Read about her thoughts on the experience. And here's that video I promised you: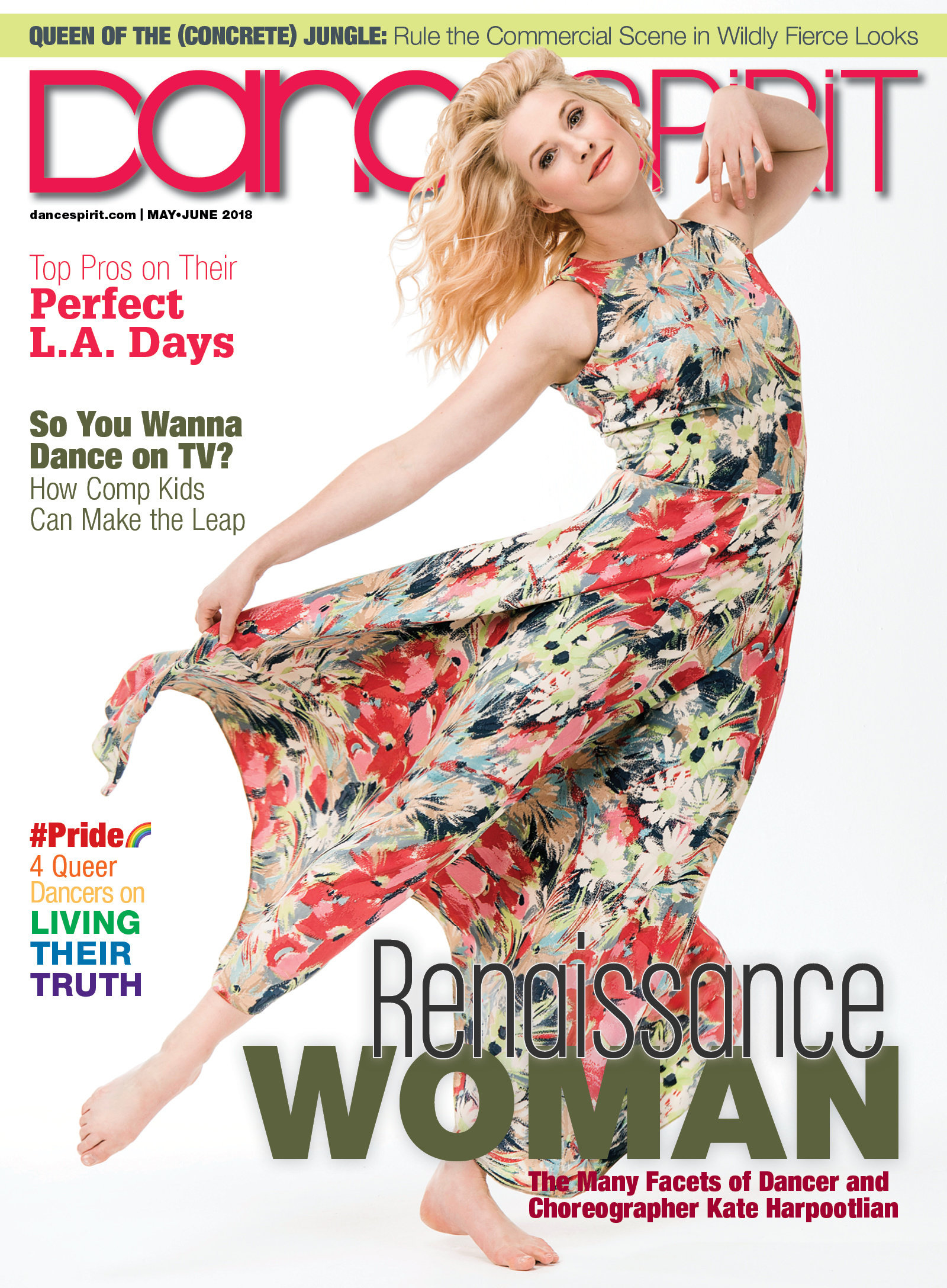 Get Dance Spirit in your inbox