Ah, the time-honored tradition of having non-baseball people throw out the ceremonial first pitch at a major league game. It's usually a cute non-event, a fun photo opportunity for a politician or a local celeb. Which means that while it's happening, most of the folks in the stands are rolling their eyes, eating their hot dogs and generally ignoring the scene on the field.
But when a world-class ballerina like The Washington Ballet's Maki Onuki gets the opportunity to throw the first pitch? She RUNS WITH IT—or, more accurately, tour jetés and saut de chats with it. You, Mr. I'm-Just-Here-For-The-Ballgame, are going to watch her, goshdarnit.
Keep reading...
Show less
We've talked and talked and talked about sports guys getting their dance on. But what about the dancers who stand out in the world of sports? Last year we told you about Michael Morris Jr., who earned a $2,500 college scholarship after killing it in a football toss competition. And this weekend, "So You Think You Can Dance" champion Ricky Ubeda proved that he's not only America's Favorite Dancer, but also America's National Pastime's Favorite Amateur Pitcher.
For those of us plié-inclined humans not super-familiar with the intricacies of baseball, games often start with a ceremonial first pitch. In our language: Right before showtime (the first inning), teams invite a local celebrity to lob a ball from center stage (the pitcher's mound) roughly 60 feet downstage (at home plate). It's not an easy feat. Yet look at the panache Ubeda brought to the task during Sunday's Miami Marlins game:
(Vine from Bethany @RickyUbedafann)
Don't you just love him? Plus, the Marlins won that day. Clearly his signature tilt-a-pitch inspired the rest of the team.
Apr. 03, 2013 10:54AM EST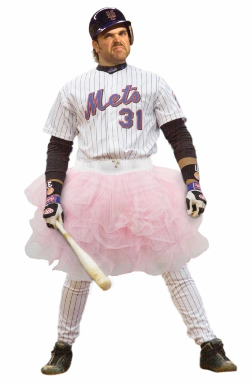 Uh, thanks for this, New York Daily News.
I'll admit it: When I got the press release announcing that former baseball star Mike Piazza would be performing with Miami City Ballet, my first reaction was: Huh?
Yes, Piazza was apparently a great catcher and an even better hitter during his 16 years playing for the Los Angeles Dodgers, the Florida Marlins, the New York Mets, the San Diego Padres and the Oakland Athletics. (And yes, I personally have Wikipedia to thank for all that information.) But what's his connection to the ballet world, exactly?
Then I read a little more of the release, and things got real cute, real fast.
It turns out Piazza's 6-year-old daughter is a student at Miami City Ballet School, and he's making his ballet debut for her sake. "For her to have the opportunity to see Daddy on stage is my little gift," he said in the release.
Aww! That's so lovely. (And it reminded me of my own dad's turn as a parent in my youth ballet's Nutcracker party scene, which 13-year-old me pretended to be totally embarrassed about but was actually kind of delighted by.)
Don't expect to see Piazza in a tutu, though. He'll be performing as the Gangster in Balanchine's Slaughter on Tenth Avenue—a role that requires him to don a '20s-era suit, rather than white tights, and say a few Al Capone-y lines.
Piazza's one-night-only performance will be on May 3. Merde, Mike!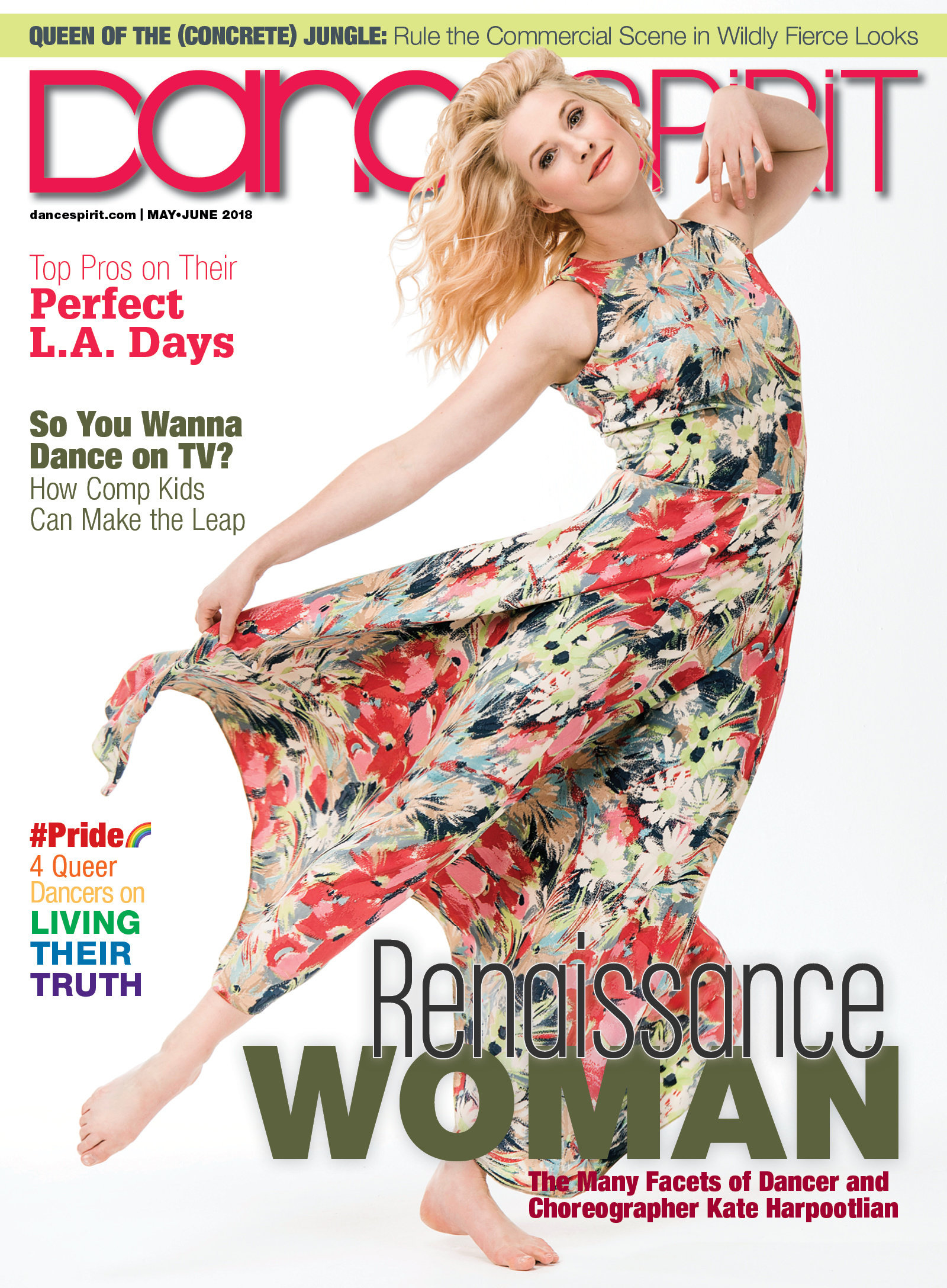 Get Dance Spirit in your inbox