If your soul needs soothing today, look no further: Benjamin Millepied's cutting-edge L.A. Dance Project just put out a new film reel, and it is so, so beautiful.
The dreamy compilation features LADP performing snippets of choreography in striking sites all over Los Angeles. (The clips are taken from the company's collection of short dance films, which you can watch in full on the LADP website.) It's all handsomely, inventively shot. And the LADP dancers are, as always, fantastic—they'll straight-up bewitch you.
Get inspired, friends:
WHOA. Big news from Paris, guys.
Yesterday afternoon, rumors started swirling that Paris Opéra Ballet dance director Benjamin Millepied—the former New York City Ballet principal also known as L.A. Dance Project's director and Mr. Natalie Portman—was leaving his post at POB. Which was a shock to most people, given that Millepied had a) only held the position for a little more than a year and b) generated a lot of excitement (and controversy) with his plans to bring the revered classical company into the contemporary world.
Soon enough, those rumors were officially confirmed, along with the fact that recently retired POB étoile Aurélie Dupont would take over as director. And the news set the whole ballet world buzzing.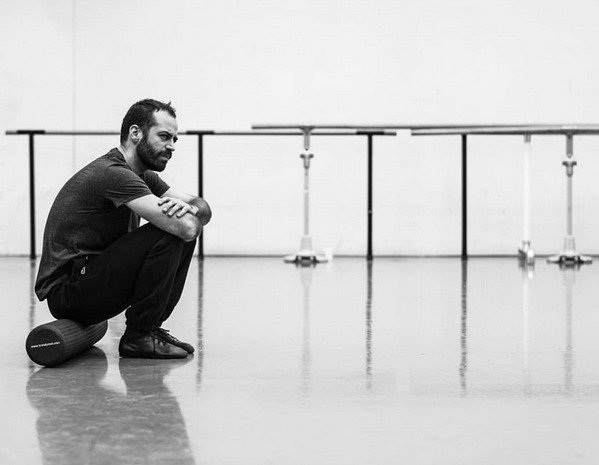 Millepied in the studio (via @benjaminmillepied)
So, why is Millepied leaving? He says that while he was honored to have the opportunity, the POB job "doesn't fit" him. He wants to focus on his own choreographic work, and spend more time with LADP, which he plans to turn into a larger company. (Good news for L.A. dance fans.) In earlier interviews, Millepied also expressed frustration with POB's rigid hierarchy and its lack of racial diversity. Aaaaand OK, there've been rumblings that Portman was unhappy in Paris, but...who really knows.
Anyway, Dupont—a gorgeous dancer who gave her final performances with the company last summer—will officially take over on July 15. What can we expect from her? That remains to be seen. (Though she won't be choreographing, apparently; she says she has "no talent" as a choreographer.) Here's how she described her relationship with the company at a press conference today: "It's a love story with [POB]. You lose your soul when you join it. It takes time to change things, and I will take my time."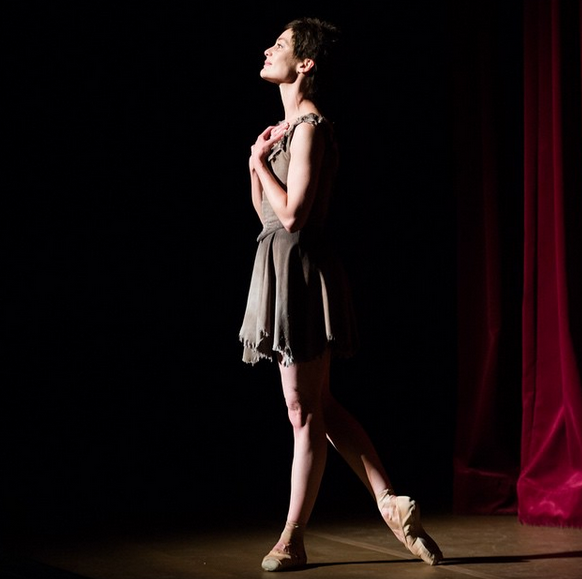 Dupont after a performance of Manon (via @balletoperadeparis)
Obviously, we'll let you know more as we hear it!
So, this is incredibly cool: Have you heard about the Google Cultural Institute? It's a virtual museum boasting millions of artifacts from artistic partners around the world. And we're not talking your standard, here-is-a-really-old-painting-DON'T-TOUCH-IT artifacts: The Institute features interactive digital "objects" that encourage viewers to get up close and personal with art and artists.
Why should you be especially excited about this? Because yesterday, the GCI launched a performing arts arm. And one of the participating organizations is the Paris Opéra Ballet.
In a way that's no surprise, given director Benjamin Millepied's eagerness to boost the company's digital presence. But oh, man, the POB gave Google some GREAT STUFF.
For starters, there's this truly amazing 360-degree video of Millepied's recent ballet Clear, Loud, Bright, Forward, which lets you observe the dancers onstage from every possible angle. It's even cooler than it sounds:
There are also 360-degree "museum views" of the breathtakingly beautiful Palais Garnier, the POB's home. You can tour the stage area, take in amazing views of Paris from the theater's roof—even explore the spooky subterranean "lake" underneath the building. (The Phantom of the Opera: not 100 percent fiction!) And there's a collection of beautiful photographs highlighting the Palais Garnier's exquisite design details.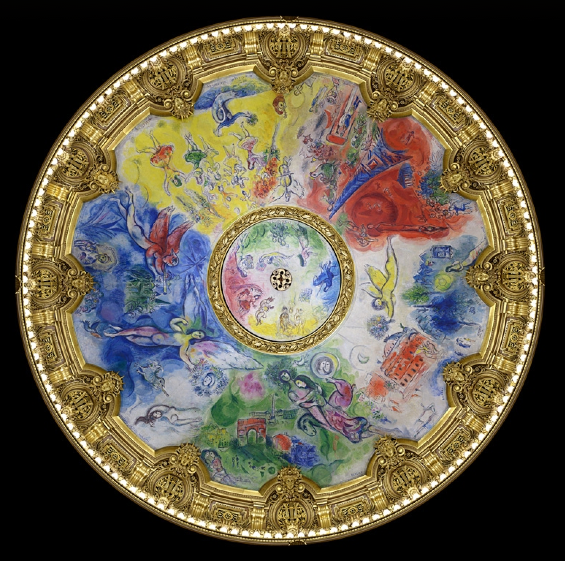 Like this close-up of Marc Chagall's ceiling for the theater. (via Google Cultural Institute)
Check out the whole thing here. And then pray to the dance gods that the 360-degree dance video trend sticks around for a long time.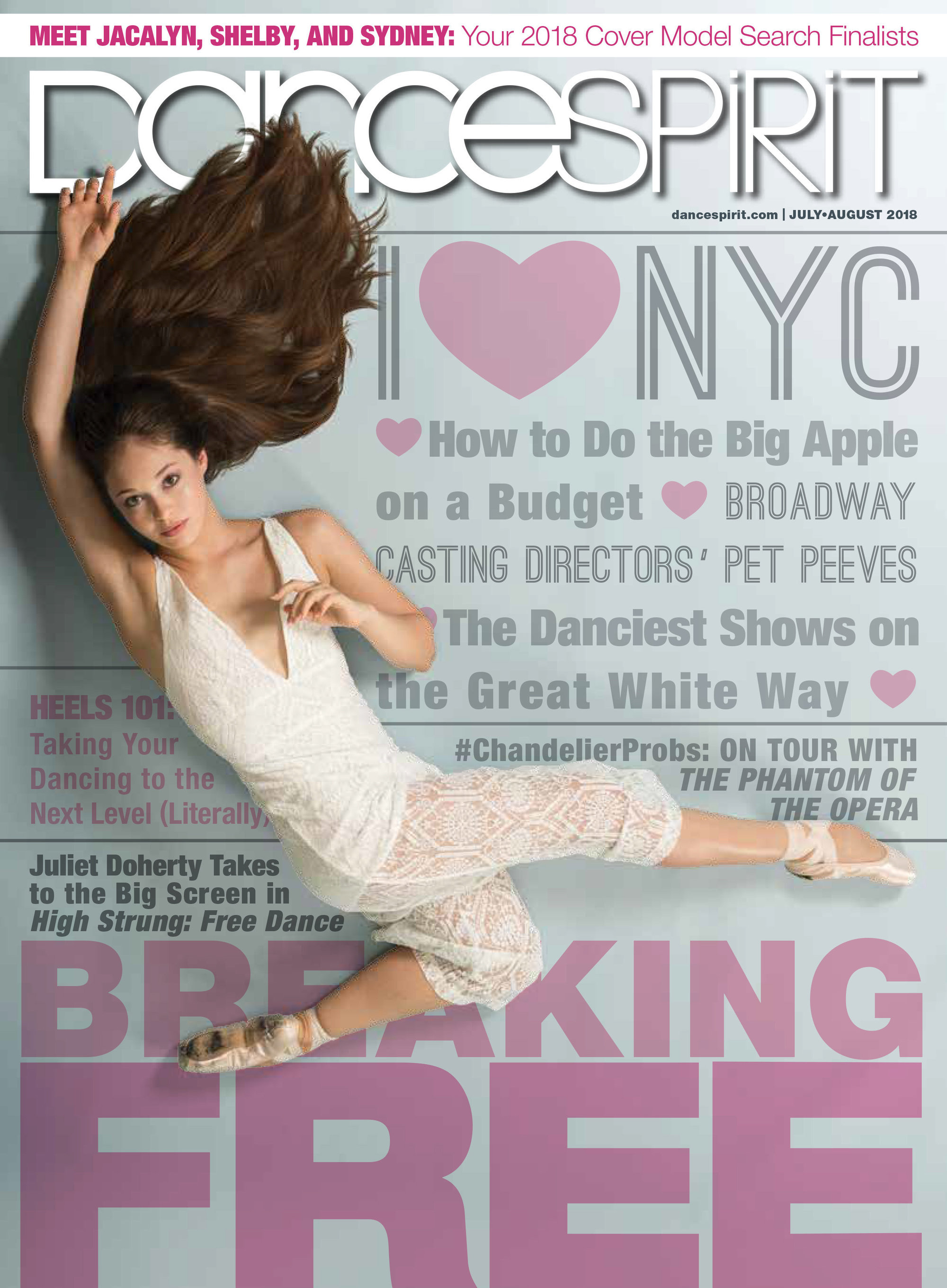 Get Dance Spirit in your inbox