The news came on Friday, and I'm still in shock: Cedar Lake Contemporary Ballet is shutting down. It'll fulfill its engagements in Boston this May and Brookyln this June, but company auditions and the Cedar Lake 180 summer program have been canceled.
The. End.
What? Just...what? Until about five minutes ago, Cedar Lake seemed like one of the most stable companies around, thanks to generous financial backing by Walmart heiress Nancy Laurie. It attracted incredible dancers with things like year-round contracts and dental insurance—perks few other contemporary groups could even dream of offering. And holy mother, the results were fantastic. Under Benoit-Swan Pouffer's direction, Cedar Lake acquired gorgeous, interesting, cutting-edge repertory. It was THE PLACE to dance. Pretty much every student we've interviewed over the past bazillion years (or, OK, the past 12—the troupe was founded in 2003) has cited Cedar Lake as her dream company.
Were there warning signs? Were we just blind? Yes, the company faced a hurdle when Pouffer left in 2013. But by February 2014, when we featured three of Cedar Lake's beautiful dancers on our cover, it seemed like things were running smoothly again under Alexandra Damiani.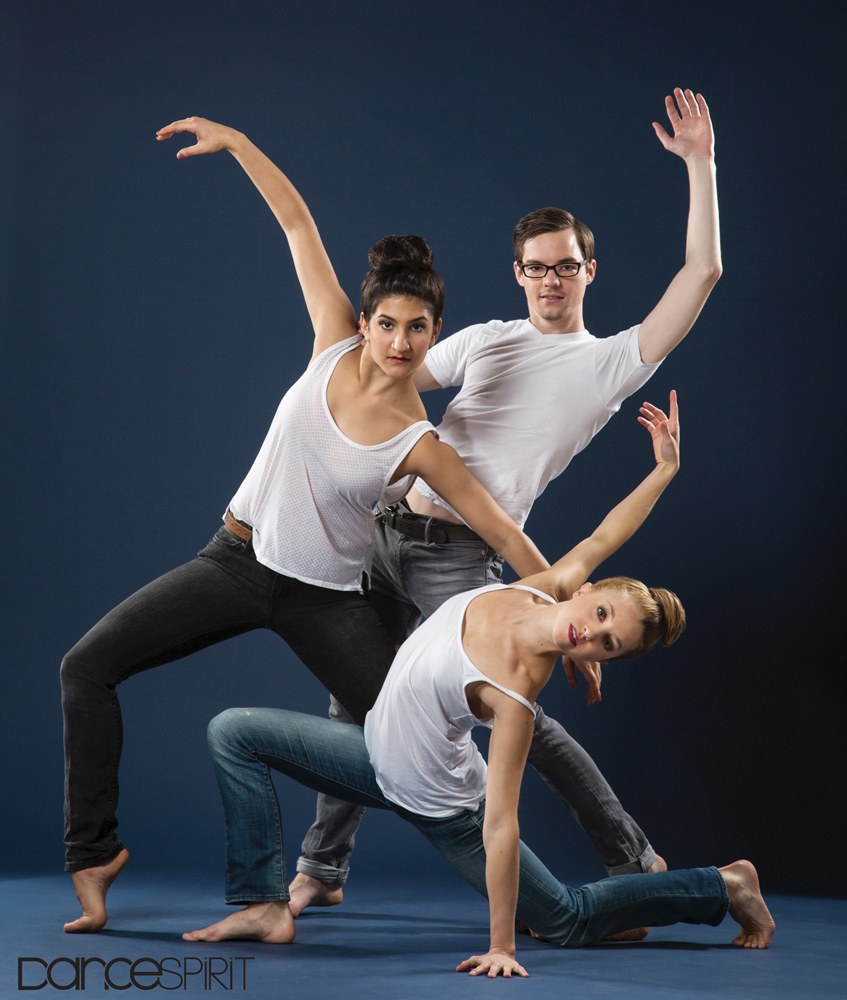 Cedar Lakers (L to R) Ida Saki, Billy Bell and Navarra Novy-Williams photographed for our February 2014 cover (by Erin Baiano)
The New York Observer says that "financial issues" were at least partly to blame for the shutdown. I guess that's the thing about fairy godmothers like Laurie: Magical as they are, when they decide the party is over, it's over. And it looks like the clock just struck midnight for Cedar Lake.
I'm saddest for the dancers. I'm not exactly worried for them—they'll have no trouble finding work, geniuses that they are. But they were part of a beautiful thing, and now that beautiful thing is gone.
RIP, Cedar Lake.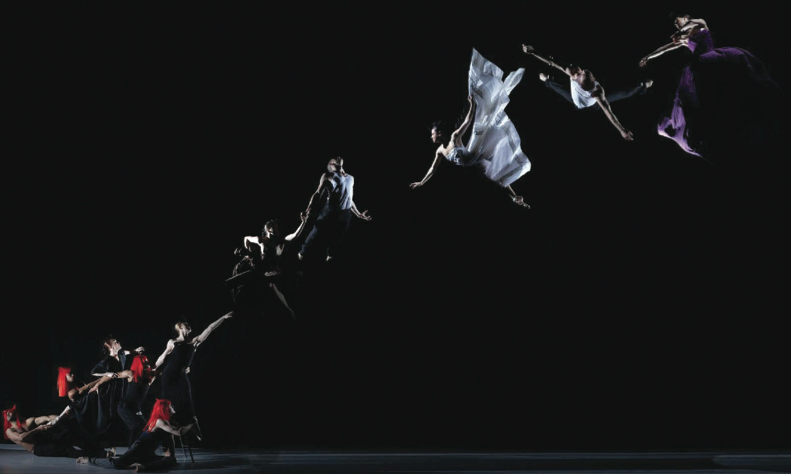 Cedar Lake Contemporary Ballet is undoubtedly one of the coolest companies around right now. Dancers are dying to get their pretty little feet into Cedar Lake's (so gorgeous) doors, and we totally get it. The company is young, fresh, cool and edgy—but it's also legit. The dancers are goooooood (and they're Dance Spirit cover veterans, like Ebony Williams and Cover Model Search winner Ida Saki).
But this just in: You don't have to be a Cedar Lake company member to dance with the crew.
This Saturday, January 12, from 1–4 pm, you can attend a pop-up workshop at Cedar Lake's NYC studios. You'll get a glimpse at a "day in the life of the company" with artistic director Benoit-Swan Pouffer and ballet master Alexandra Damiani. Very cool, indeed.
Pre-registration is required, so get on it!
Mar. 01, 2011 04:10PM EST
Actress Emily Blunt is living the dream. She's got a super-successful film career, a hot husband (John Krasinski of "The Office") and a leading role alongside Matt Damon in this month's sci-fi flick The Adjustment Bureau. In the film, Blunt plays Elise Sellas, a dancer who is having a steamy affair with a politician. To channel her inner ballerina, Blunt trained with Cedar Lake Contemporary Ballet artistic director Benoit-Swan Pouffer. The crew even shot all of the dance scenes at the Cedar Lake studios in NYC! DS chatted with Pouffer to get the lowdown on the film.
Dance Spirit: How much dancing is there in the film?
Benoit-Swan Pouffer: It's not a dance movie. There are bits of dancing here and there, including a rehearsal scene. There's one performance where something crucial in the film happens, and you'll see Emily perform a solo. But dance is just an element in this movie—it's not the sole element.
DS: What was it like coaching Emily?
BSP: When I was first told that I would be working with Emily, I assessed her right away. I wanted to see what I would be working with. She had a little bit of dance experience a long time ago. I noticed immediately that she has natural rhythm. She is very coordinated. Seeing that was a relief! Emily is a hard worker with a lot of dedication and focus. I told her that we not only had to make her dance, we also had to make her understand what it means to be a dancer. Dancers are special creatures. I told her to trust me, and together we went through personal training, ballet classes and choreography.
DS: Do you appear in the movie at all?
BSP: I do—but don't blink or you'll miss me!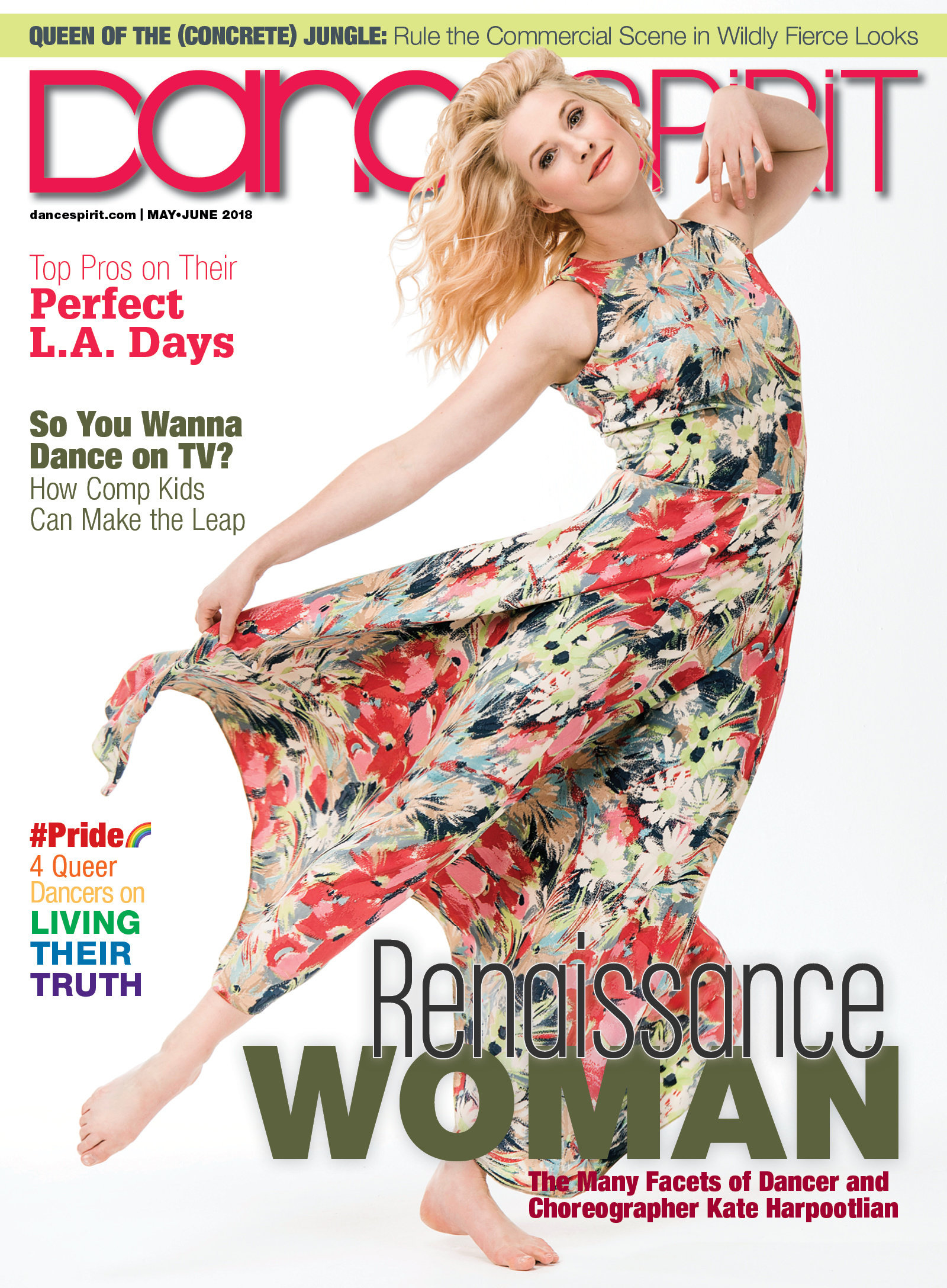 Get Dance Spirit in your inbox