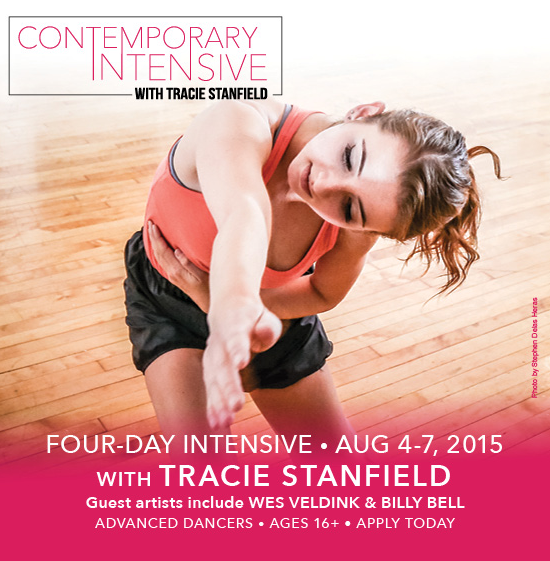 Before you finish solidifying your summer plans, consider making a little room for a four-day feast of contemporary dance.
From August 4–7, Broadway Dance Center in NYC will host a contemporary intensive for dancers 16 and up. Tracie Stanfield, the highly sought-after teacher and artistic director of Synthesis Dance Project, will head the intensive, with guest artists like former Cedar Lake Contemporary Ballet dancer Billy Bell and director/choreographer Wes Veldink. In addition to daily barre classes and technique and rehearsal with Stanfield, Bell and Veldink, the four-day workshop will include a series of master classes, a concert dance Q&A panel, an in-studio presentation and video shoot and three drop-in classes.
To apply, fill out the online form, submit the application fee of $25 and email your dance resumé, headshot and a video of you in a contemporary class or performance to workshops@bwaydance.com. If you prefer, you can audition in person during one of Stanfield's classes at BDC. Email info@SynthesisDance.org to set up a time. To access the online applicatio, click here. Good luck!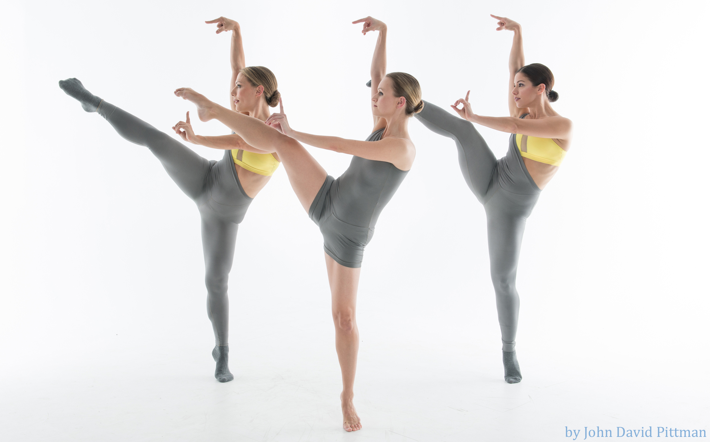 One of the workshop's master classes will be with Stanfield's Synthesis Dance Project. (Photo by John David Pittman)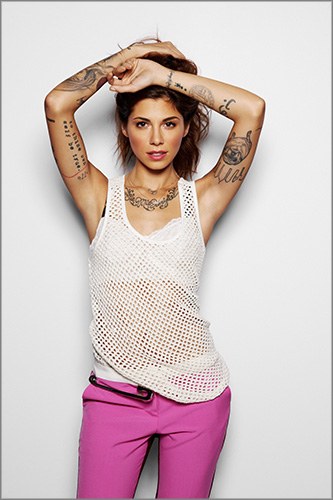 Christina Perri
(photo by Yu Tsai)
You probably remember Stacey Tookey's contemporary piece "Jar of Hearts" on "So You Think You Can Dance" Season 7—partly because of the ultra-gorgeous choreography, and partly because the song's been in your head ever since. (Click here in case you need a refresher.)
At the time, Christina Perri's song "Jar of Hearts"—and Perri herself—were virtually unknown. Cue the best Cinderella story ever: After it played on the show, "Jar of Hearts" was downloaded so much that it made iTunes' Top 20 song chart—that night. Two weeks later, "SYTYCD" invited Perri to play "Jar of Hearts" live (accompanied by Allison Holker and Neil Haskell), and the song took off—hitting number 25 on the Billboard Hot 100 chart and number 1 on Amazon's digital singles list.
Fast-forward four years, and Perri's career has been on a roll. Her newest album, Head or Heart, is available now; she's currently touring with One Republic; and this fall, she'll hit the road with Demi Lovato. Tonight, Perri will perform her latest single "Burning Gold" on "SYTYCD," and Tookey has choreographed a special performance for their four-year reunion.
Dance Spirit spoke with Perri about her second big night on "SYTYCD."
How did Stacey Tookey first find your work?
Keltie Colleen is the fairy godmother in this story. She and I have been friends for a long time—she dated my brother, and when they broke up, we kept hanging out. Up until "SYTYCD," she was one of very few people who had heard my music. She was always supportive and encouraging, and she was actually the one who helped me get a manager by posting a video of us on YouTube back in 2010. Three months after that, I emailed Keltie a song called "Jar of Hearts." I'd just recorded it, I and wanted to show her what I was working on. I asked her to keep it between us, but she immediately emailed Stacey Tookey—they grew up together and were friends—and suggested it for the show. Stacey replied, "How about this week?" I had five days to do a photo shoot and put the song on the internet. It was crazy. The night it debuted on the show, Keltie and I were in the audience. I quit my job as a waitress the next day, flew to NYC and my adventure began!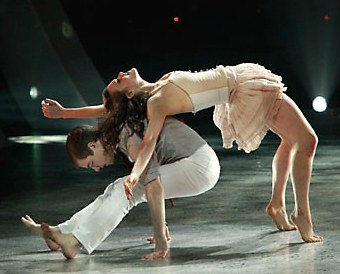 Billy Bell and Kathryn McCormick in "Jar of Hearts" on "SYTYCD"
(photo Kelsey McNeal/FOX)
What's your relationship with Stacey like?
She realized how much of an impact her work and the show had on my life. When I needed a choreographer for the "Jar of Hearts" video, I asked Stacey to work on it with Keltie and the cast of "SYTYCD" dancers. Since then, Stacey has used more of my songs on the show and we stay pretty close. I always send her champagne and flowers on June 30 (the date I was on the show). I can't wait to come back and perform "Burning Gold" with her choreographing.
What's the best part about choreographers using your music?
It's a magical combination. Dance elevates the emotional level of the song. It makes it into something brand new. I'll hear a song over and over, but when I see someone dance to it, it comes to life. I'm honored when someone dances to my music.
Do you have any advice for DS readers?
Say "yes" to the things that scare you. I was shy and lacked confidence, and there were always so many reasons to say "no"—excuses. But the moment I started saying "yes"—for instance, letting Keltie post that video online, or agreeing to play on TV—all of my dreams started to come true. "Yes" can change your life.
Be sure to watch Christina Perri tonight on "So You Think You Can Dance," and come back tomorrow to read our recap of the Top 10 episode!
How many companies can brag that most of their dancers are choreographers, too? That's one of the reasons we're obsessed with Cedar Lake Contemporary Ballet: a significant percentage of its artists have experimented with choreography. (Some of them—like Billy Bell, one of our February cover stars—even have choreographic side projects of their own.)
It makes sense that Cedar Lake would attract dancers with creative minds. The company is constantly commissioning new works, which means Cedar Lakers are exposed to many choreographers' visions. And frequently the process is collaborative—the dancers actually have a hand in what the final product looks like.
Now Cedar Lake is launching "Cedar Lab," a project that will give its dancers a chance to create works on their fellow company members. The choreographic participants—Jon Bond, Navarra Novy-Williams (also a February cover star!), Matthew Rich, Joaquim de Santana, and Vânia Doutel Vaz—will develop their dances during a multi-week workshop in July, and show off their works in progress in performances on July 29 and 30. Cedar Lakers choreographing on Cedar Lake bodies? This is gonna be good, you guys.
The company has launched a Kickstarter campaign to help fund the new project. Check out the intro video below, then click here for more info.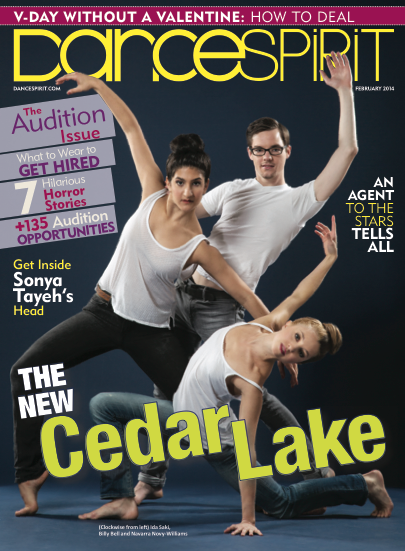 When we met up with Cedar Lake Contemporary Ballet "new kids" Ida Saki, Billy Bell and Navarra Novy-Williams for our February cover shoot, the company was in a state of limbo. Artistic director Benoit-Swan Pouffer had resigned in May 2013, and both the dancers and long-time ballet master and rehearsal director Alexandra Damiani were anxiously awaiting the announcement of his replacement.
Yesterday, nearly a year after Pouffer's resignation, the company finally made the big announcement: Alexandra Damiani is the new artistic director of Cedar Lake! A long-time soloist with Complexions Contemporary Ballet, Damiani has worked with the company since 2005, and she served as interim artistic director over the course of the last year.
But that's not Cedar Lake's only big announcement; they also named Canadian choreographer Cyrstal Pite as associate choreographer, a new position for the company. Pite has already set two works on Cedar Lake: Ten Duets on a Theme of Rescue in 2007 and Grace Engine in 2012. As associate choreographer, she will contribute a minimum of two new works over the next three years.
Want a chance to see the "New Cedar Lake"? They're celebrating their 10th anniversary with a debut season at the BAM Howard Gilman Opera House from June 11–14. The company will perform Pite's Grace Engine, among other works by various choreographers. Click here to get your tickets.
And in the meantime, watch this excerpt of Grace Engine to whet your appetite. Enjoy!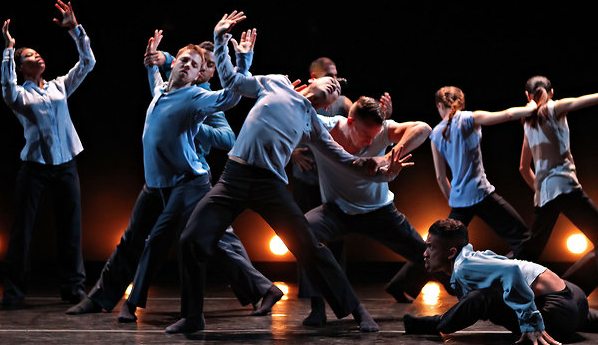 Cedar Lake Contemporary Ballet performs Grace Engine at the Joyce Theater in NYC (Photo Andrea Mohin/The New York Times)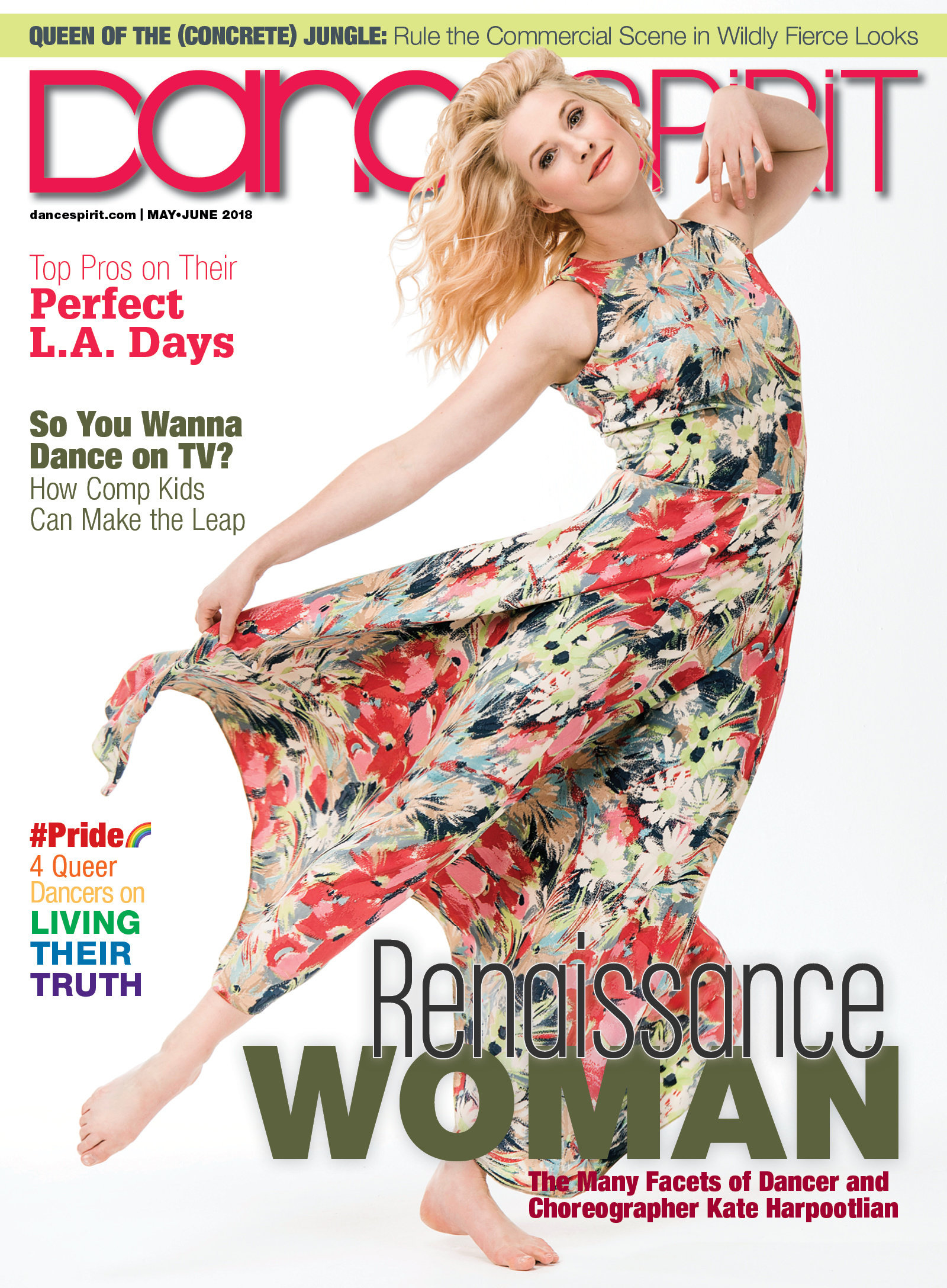 Get Dance Spirit in your inbox