Quiz
Nov. 13, 2017 11:54AM EST
Musical Theater
Mar. 23, 2017 05:39AM EST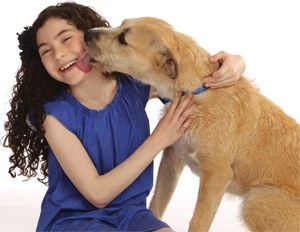 Lilla Crawford gets a kiss from Sunny. By Joan Marcus
It's definitely not a hard-knock life for Lilla Crawford. At only 11 years old, she's singing, dancing and acting her heart out on a Broadway stage—for the second time! This L.A. native made her Broadway debut in 2011, playing Debbie in the closing cast of Billy Elliot. Now she's donning a red wig to star in the title role of the Annie revival, opening at the Palace Theatre on November 8. Dance Spirit chatted with Lilla just a couple weeks after she started rehearsals.
Dance Spirit: What was your reaction when you found out you'd landed the role of Annie?
Lilla Crawford: I was really, really excited. I thought, "Wait, what? Really?" It was this moment of disbelief. It was Friday the 13th when I found out, so now I think that date is lucky.
DS: Who was the first person you told?
LC: I wasn't allowed to tell anyone at first—I had to wait three weeks. I went on the "Today" show to announce it, and then we put it on my Facebook fan page. So everybody kind of found out at once. My friends were calling me like, "Oh my gosh, really?" They were sad to see me leave L.A., but they were so happy for me. I know they're all going to come see me perform.
DS: What have rehearsals been like so far?
LC: Building the show in rehearsals has been so cool. Every day I learn something new, and I'm excited to do the show from start to finish. All the scenes are fun, and the other kids are my best friends. We met for the first time during the audition process, and they're all so nice. Also, working with the dog who plays Sandy is great. Her name is Sunny, and she's the cutest. We've been practicing together a lot.
DS: Do you have a favorite part of the show?
LC: I love the whole show! I've seen the movie a million times, and I saw the play when it toured to L.A. I don't really have a favorite part, but I like the number "N.Y.C." That one's fun to perform.
DS: You made your Broadway debut in Billy Elliot last year. So far, how is Annie different?
LC: The rehearsal process is definitely different. With Billy Elliot, I was being put into a show that was already running, so I started rehearsing by myself, then with the other Ballet Girls, and then finally with the rest of the cast. But I only rehearsed with the whole cast once before I went on. For Annie, we're learning it all together because it's an original cast. I'm excited because I've never done previews, a tech week or an opening night before. I think my favorite part will be tech week, when we start to rehearse onstage with all the cool set pieces and costumes.
DS: Imagine yourself in 10 years. What will you be doing?
LC: I'll probably still be acting because I love it so much. There are so many parts I would love to play, but my dream role would probably be Reno Sweeney in Anything Goes. That would be a really fun character.
Photo by Visual Tech Productions
Audiences around the U.S. may know Sydney Burtis as ballet girl Keeley Gibson from the national Broadway tour of Billy Elliot. But with a passion for rhythm and feet that won't quit, the 13-year-old is really a tap dancer at heart. Last summer, she won Junior Miss Adrenaline at Nationals—the first female tapper to ever earn one of the competition's national titles. And recently, Sydney tapped her way into Tap World, a documentary produced by tap sensations Chloé and Maud Arnold.
"My mentor, Danny Wallace, and I have such a great bond. When we tap together, it's like we're one person."
Fast Facts
Birthday: August 7, 2000
Studio: Performer's Edge Dance Center in Davenport, FL
Who would play her in a movie: Shirley Temple. "She was an amazing tap dancer."
Hidden talent: Reciting the number pi to more than 60 decimal places
If she were a superhero, her super power would be: "Never getting tired. It upsets me when I'm at a dance festival exhausted. Even though my brain and heart really want to keep going, my feet and body can't. It's frustrating!"
The strangest thing in her dance bag: "A screwdriver, in case my taps come loose."
Performer she'd Love to work with: "If he were still alive, Michael Jackson. His lyric—'If you want to make the world a better place, take a look at yourself and make a change'—really speaks to me."
Dream dance role: "I would love to be in one of Savion Glover's tap shows. It would be such a privilege to stand onstage with the professional tap dancers who inspire me each day."
Jun. 11, 2013 01:50PM EST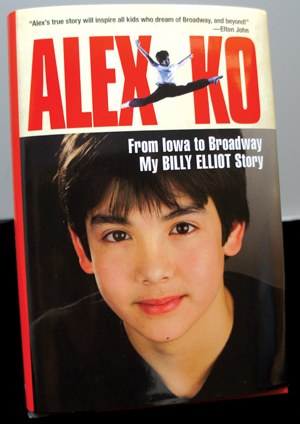 Travel to NYC? Check. Audition for Broadway show? Check. Win the starring role in said Broadway show? Check! By the time Alex Ko was 13, he'd crossed more items off his bucket list than most kids would dare to dream of. But now, at 17, he's checked off one more: publish a memoir. Alex Ko: From Iowa to Broadway, My Billy Elliot Story tells his tale of training in ballet and dancing in the Tony Award–winning Billy Elliot: The Musical. DS spoke to Alex about how he's done it all.
Dance Spirit: When did you decide to write a book? 
Alex Ko: I always liked writing in school, but my plan was to be a dancer. Then, I got injured a week into my run with Billy Elliot—I ripped the patella tendon in my knee and was out of the show for five months. When I couldn't dance, I realized writing was my backup plan. I started jotting down my experiences for myself, and then it progressed into a real story over the next couple years.
DS: Once you started performing again, how did you find the time to write? 
AK: My dance training taught me focus, and I definitely needed it to sit down and write for hours whenever I could. I would write on the subway, at home in bed and even backstage during shows.
DS: What's your favorite part of the book? 
AK: The family memories. My dad died when I was 11, and writing the chapter about his passing was difficult—it felt like I was reliving it. But in the end, writing it down was therapeutic.
DS: Who do you hope will read it? 
AK: Anyone with a dream.
DS: What's next for you? 
AK: Right now, I'm training every day with Wilhelm Burmann at Steps on Broadway in NYC. I hope to keep dancing and to go to college to study English and writing.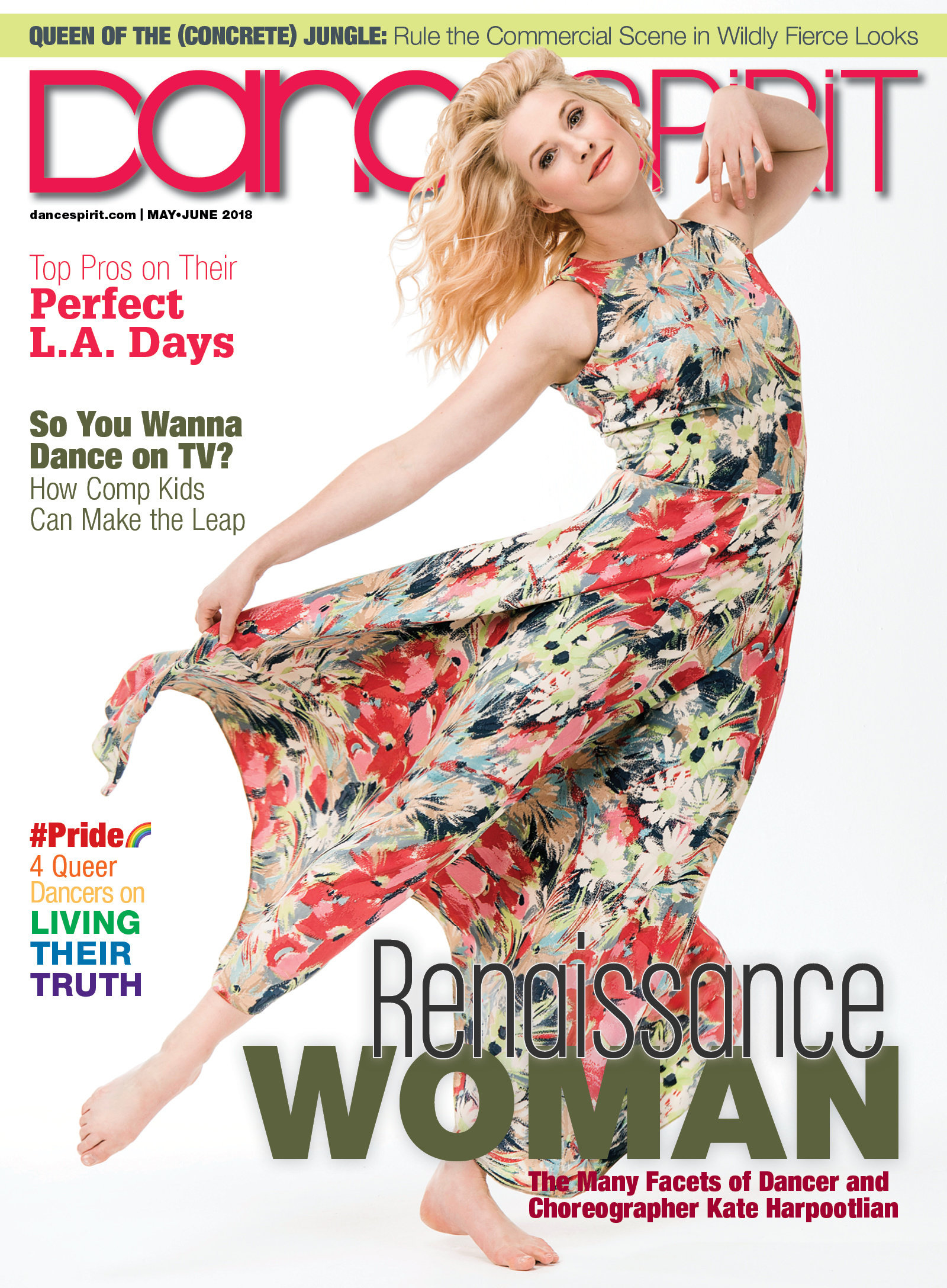 Get Dance Spirit in your inbox