Apr. 17, 2018 10:27AM EST
Oh, hi, EVERYBODY. (Screenshots via YouTube)
Sometimes, you hear talk about an upcoming class video and it sounds too good to be real. Wait: Todrick Hall made a track featuring RuPaul, and then Todrick personally asked Brian Friedman to choreograph it, and then Brian got Maddie and Charlize and Jade and Kaycee and Sean and Gabe and Larsen and Bailey to come out for the class? I just...that can't be right. Can it?
It is right, friends. It is SO RIGHT.
Keep reading...
Show less
Let's pretend it's Thursday for a sec, so I can say #tbt to when Blake McGrath was on the November 2006 cover of Dance Spirit.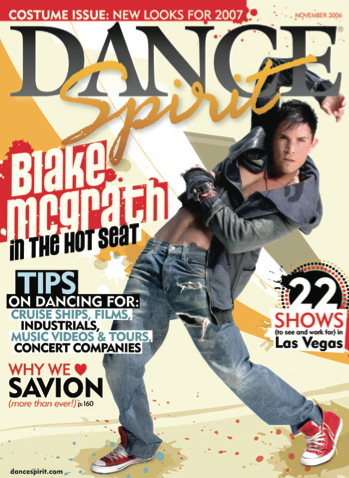 Those jeans!
For those of you may not be familiar with McGrath, he's an L.A.-based commercial dancer from Canada, who, among other things, was a finalist on the first season of "So You Think You Can Dance."
He also happens to be a pretty stellar choreographer. (His work appeared on several seasons of "So You Think You Can Dance Canada.")  On Thursday, he released a video to Justin Timberlake's "Murder," enlisting the help of five other male dancers—including DS fave WilldaBeast Adams. It's got canes, fedoras and skinny ties; it's got red lighting and smoke; it's got six super smooth dudes dancing to music by the inventor of smooth (JT, duh). Need I say more? Enjoy!
Oct. 31, 2013 12:45PM EST
Happy Halloween, everyone! We hope you're all busy preparing your dance-studio-ready costumes to wear to class tonight. I don't think I can even count the number of Halloween creations I structured around leotards during my dance glory days. (Oh, and if you're still looking for dance-y Halloween costume ideas, never fear: We've got you covered.)
Wondering how your favorite singer/dancer celebs are commemorating this spooktacular holiday? Well, thanks to "American Idol" finalist Todrick Hall—who is on a serious roll these days—a few of them are celebrating Chicago style. And by Chicago style, we mean Chicago the Musical style. And by Chicago the Musical style, we mean "Cell Block Tango" style. And as if that weren't enough, their "Cell Block Tango" is actually a remix—for some of Disney's greatest villains.
Behold: the "Spell Block Tango." It stars the likes of Amber Riley, Pia Toscano, Kimberly Cole, Adam Lambert and Blake McGrath playing classic Disney divas. (Hall even makes an appearance himself, as The Lion King's Scar.) It's wacky and weird and, predictably, wonderful. Enjoy!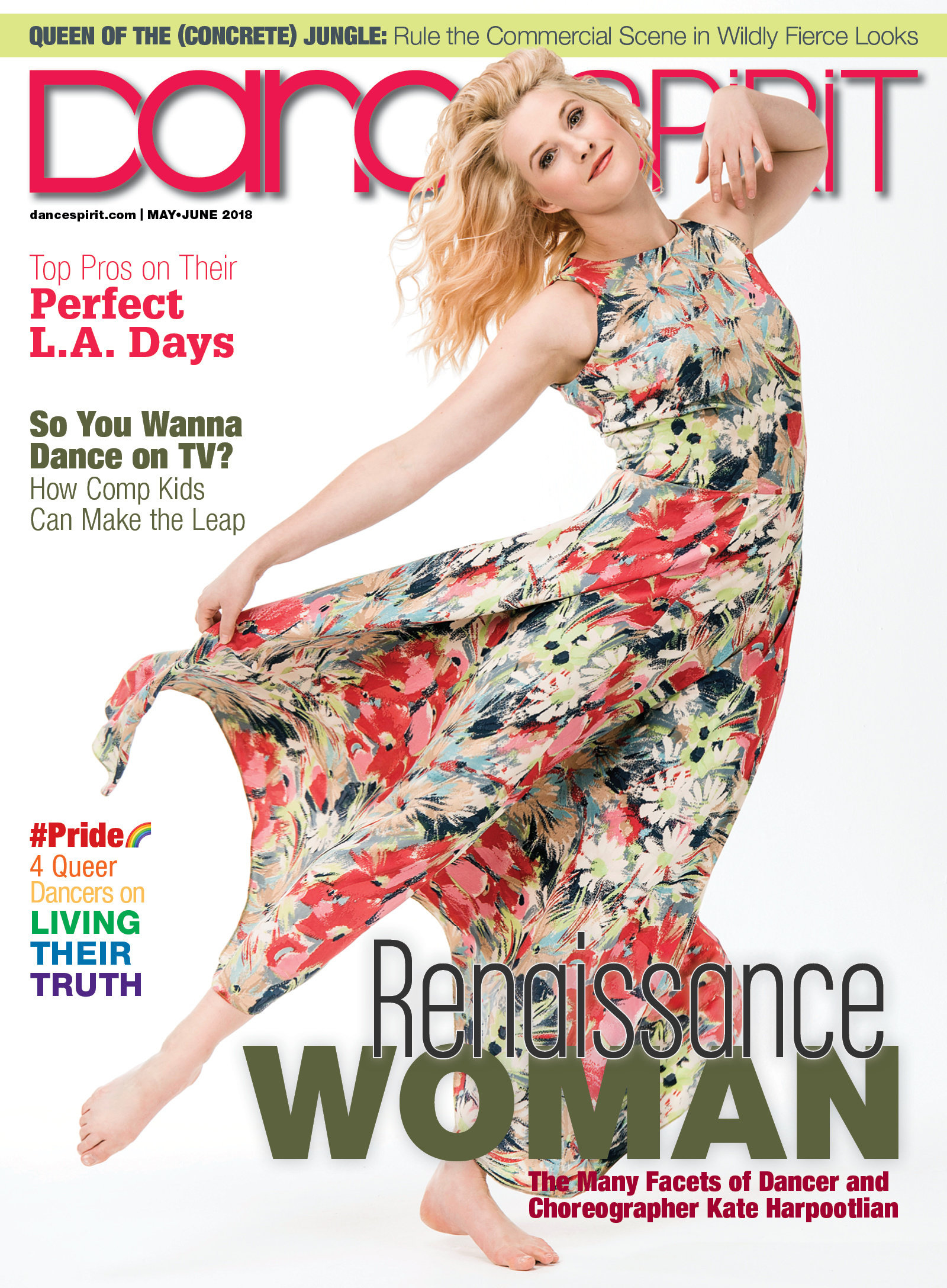 Get Dance Spirit in your inbox