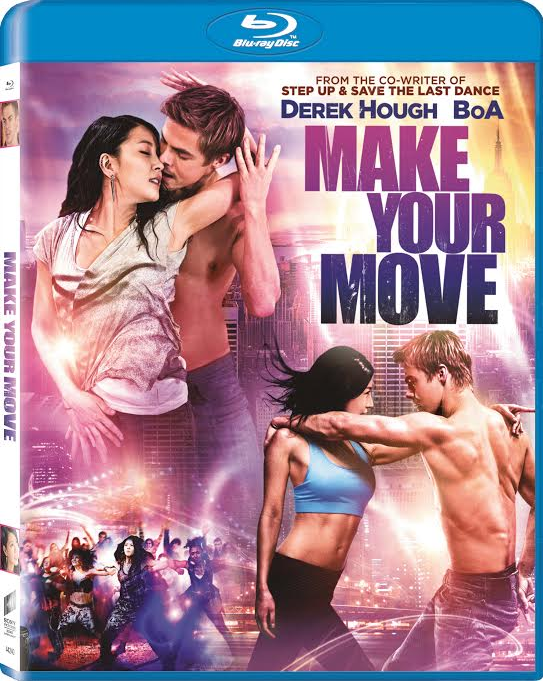 Coming soon!
Remember back in March, when we gave you the inside scoop on Make Your Move, a Romeo and Juliet–inspired dance film starring Derek Hough and K-Pop celeb BoA? Well, the movie was every bit as awesome as we thought it would be based on our interview with director Duane Adler. The choreography featured a pretty spectacular mix of hip hop, tap, contemporary, even aerial dance—a crazy-genius mish-mosh that only choreographers Tabitha and Napoleon D'umo could have concocted. And rather than take time-outs for dance breaks, the movie incorporated dancing into the story itself.
If you missed Make Your Move the first time around, never fear: The film comes out on Blu-ray and digital HD July 22. In the meantime, we've got an exclusive behind-the-scenes clip featuring interviews with Hough, Adler and Nappytabs about how all the dance scenes came together. Take a look!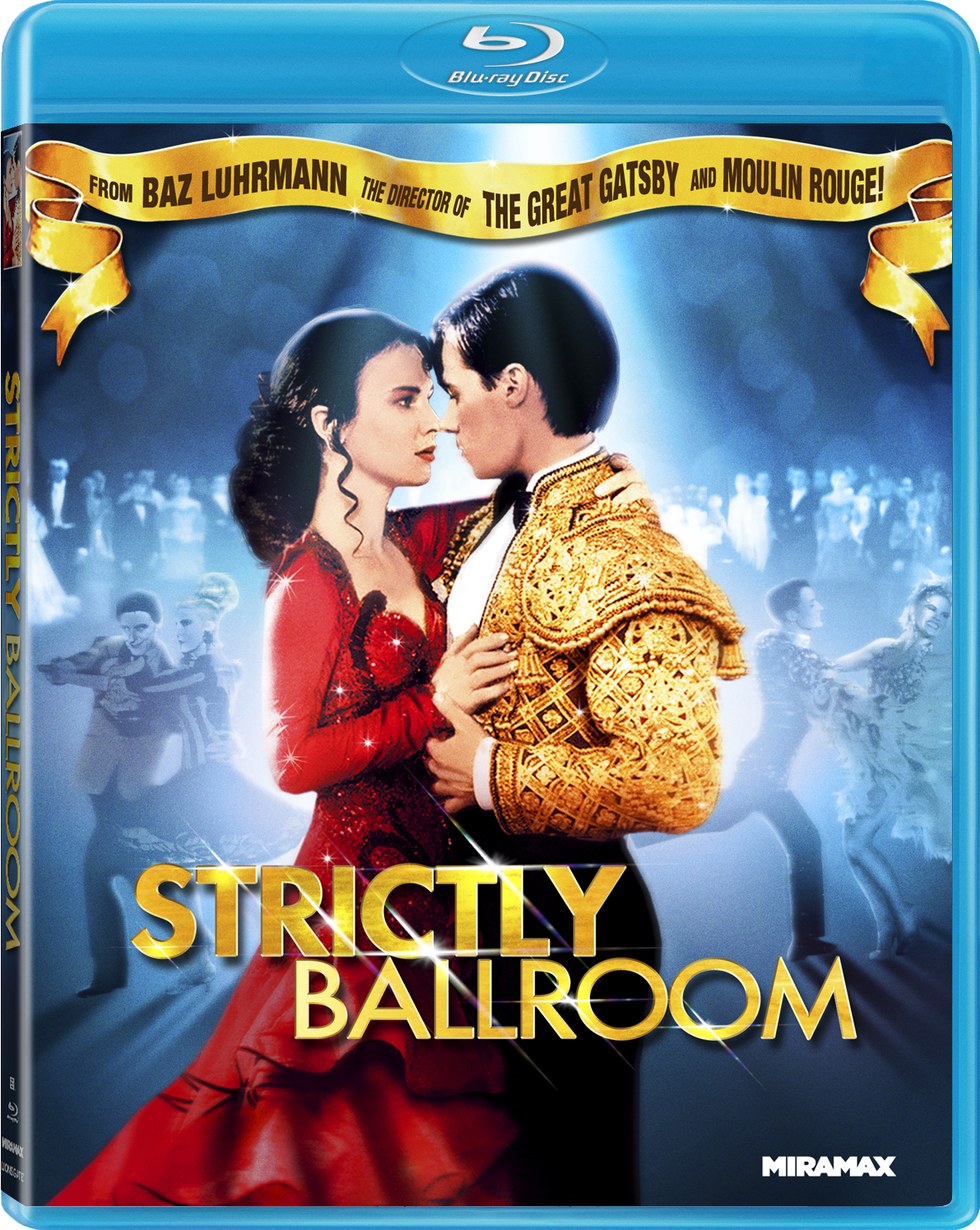 It's official: one of our favorite quirky dance films comes to Blu-Ray tomorrow!
This movie may be called Strictly Ballroom, but it involves much, much more: elaborate costumes and makeup, romance and, of course, a ton of incredible dancing.
The 1992 Australian classic, directed by Baz Luhrmann (who brought us Moulin Rouge), tells the tale of rebellious dancer Seth Hastings, who loses his partner just before the prestigious Pan Pacific Grand Prix Championship. Rushing to find a replacement, he's thrown together with the clumsy-yet-passionate Fran, with whom he shares a dream of performing original steps. In defiance of all the competition's guidelines, the unlikely duo face criticism and doubt from nearly everyone they encounter. No spoilers here; You'll have to watch to see what happens! All drama and obstacles aside, the pair's talent and dedication make this spectacle the classic it has become.
The best part? We're giving away 5 copies of this fun flick! Click here to enter.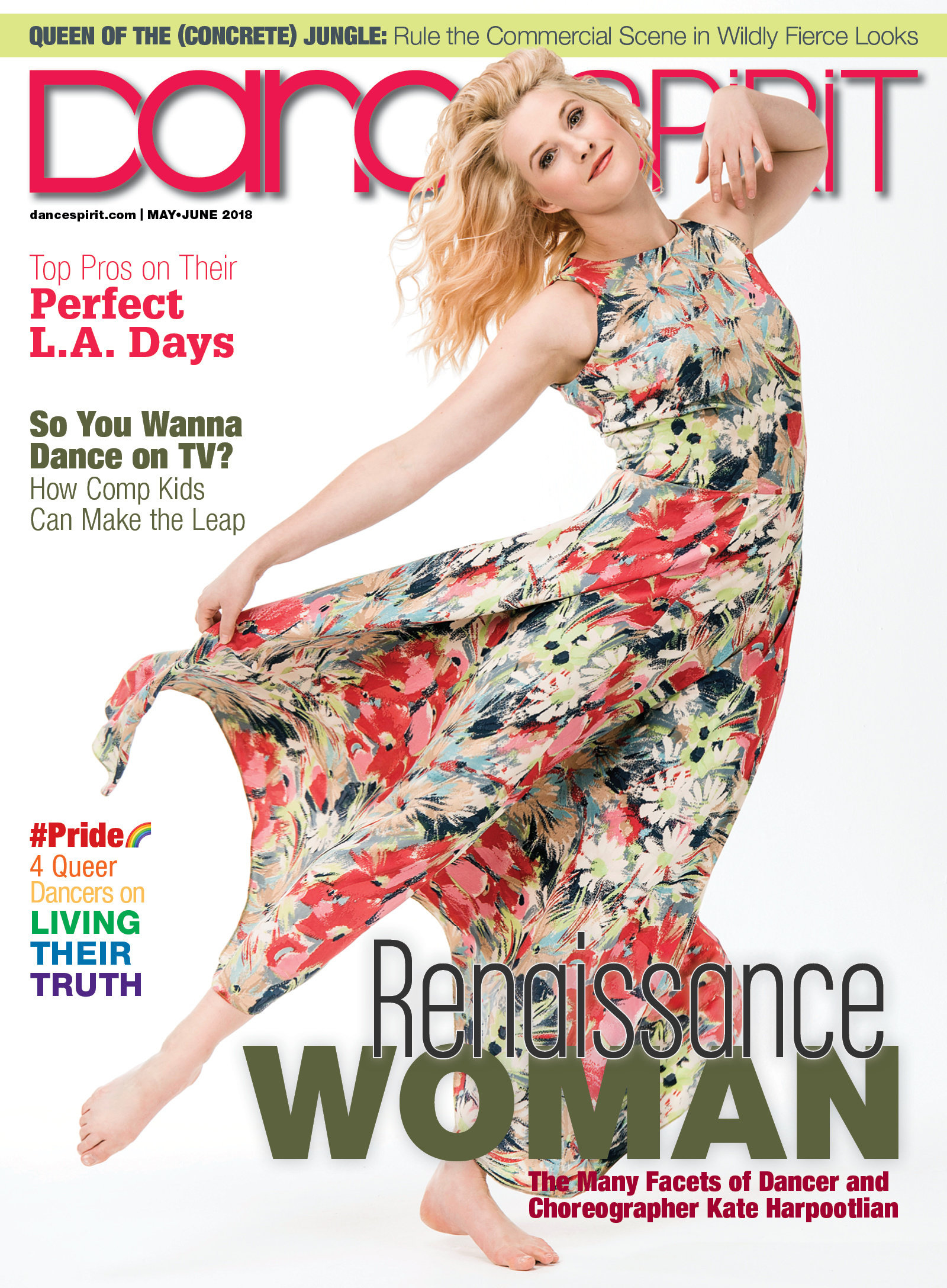 Get Dance Spirit in your inbox