I don't know about you guys, but I'm willing to hear someone say "sorry" whenever and wherever...as long as that sorry is a Justin Bieber "Sorry."
Even though the original music video is basically perfect, I don't think I'll ever get tired of the variations, covers and updates that YouTube delivers unto us. My current favorite is this Bollywood version, which combines bhangra, Bharatnatyam, Bollywood moves and hip hop for one of the freshest remixes this side of the Syncopated Ladies' "Formation" video.
Maafi, a dance video choreographed by Canadian dancer Shereen Ladha, features dancers Gowtham Ratnaraj, Rahim Printer, Arnold Wallang, Vanessa Mangar, Shama Kassam, Karina D'Mello, Akshina Taploo, Pratik Marathe, Rahul Ravi, Deepta Banik, Raj Soordhar and Jasvir Tamber. The music was remixed by J Raj Music, and the resulting mashup of Bollywood and Bieber will make your week.
Enjoy!
Mar. 23, 2017 06:17AM EST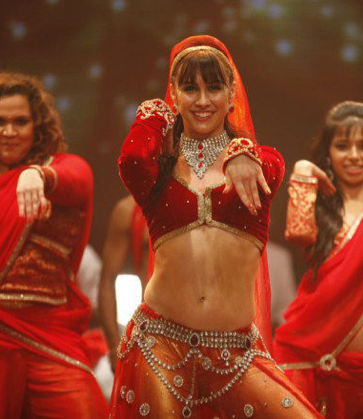 Ever since we first saw the delightful Lauren Gottlieb on Season 3 of "So You Think You Can Dance," we knew she was going places.
Did we imagine that one of those places would be India? Uh, maybe not. (Though, come to think of it, she was pretty great in that cute Bollywood number with Kent Boyd on "SYTYCD" Season 7.)
But we shouldn't have underestimated this jet-setting star: Lauren's new Bollywood film, ABCD (Any Body Can Dance), opens today worldwide. And she didn't take the Bollywood challenge lightly. Apparently she studied Bharatnatyam and Kathak dance, as well as spoken Hindi, before filming began.
The 3D movie, which sounds like India's answer to the Step Up series (yay!), follows various crews of dancers as they prepare for the Ganpati Dance Battle, "an annual festival that pits Mumbai's best dance groups against each other." What does that look like onscreen? Well, based on the official trailer, it appears to involve flames, head spins, feathers, fouettés, chili peppers, Lauren's midriff, parkour, pointe shoes, lasers, clowns, a giant rainstorm, and at least some dialogue in English.
It looks, in other words, totally awesome.
Check it out!
June 19th marks the start of NYC Dance Week 2014—a.k.a. a huge perk for dancers spending their summer in the Big Apple. For 10 days (until June 28th), NYC Dance Week offers free(!!) and discounted dance and fitness classes throughout the city. So if you're in or around NYC, be sure to check out these highlights: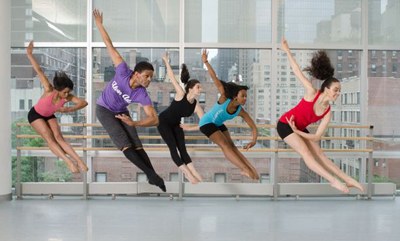 Contemporary class at The Ailey Extension
(Photo Kyle Froman)
Channel Elle Magazine's recent fashion feature and stop into an Ailey Extension class at the Ailey Studios. This Friday, TweetBoogie is holding a free hip-hop class from 6:30–8:30 pm. The Ailey Extension is also offering an extra free class to any studio newbies, and returning students can take advantage of discounted class cards.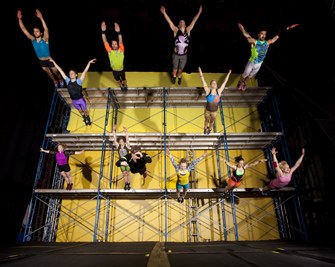 STREB in rehearsal for Human Fountain.
(photo courtesy City Center)
Other major studios are also getting involved: Peridance Capezio Center, Mark Morris Dance Center, Ballet Academy East and Gina Gibney Dance Center are all offering free and discounted classes. But you might consider stepping out of your comfort zone—the classes are free after all. Get your flipping, tucking and Parkour-ing on with a free session at STREB@SLAM, the home of Elizabeth Streb's company STREB EXTREME ACTION.
Want to add in some fitness? There are countless Zumba, yoga and Pilates classes on the list—great for cross-training to prepare for your summer intensive. And if you have any questions about an injury or nutrition, bring them to one of The Harkness Center for Dance Injuries free Q&A and injury prevention seminars.
For the full list of events and classes in styles ranging from capoeira to Bollywood to tap to something called Ballet Gymnastics (um, yes please!), visit the NYC Dance Week website. See you in class!
We want to wish a huge congratulations to Miss America 2014 Nina Davuluri!

Davuluri, who competed as Miss New York, made history last night as the first woman of Indian descent to snag the crown. Pretty dang awesome if you ask us. But it was her Bollywood performance in the talent portion of the competition that really got us excited. This is the second year in a row that the contestant from New York was crowned after a stellar dance performance. Remember, Miss America 2013 Mallory Hagan's tap dance?
Watch Davuluri's Bollywood routine below, then tell us what you think!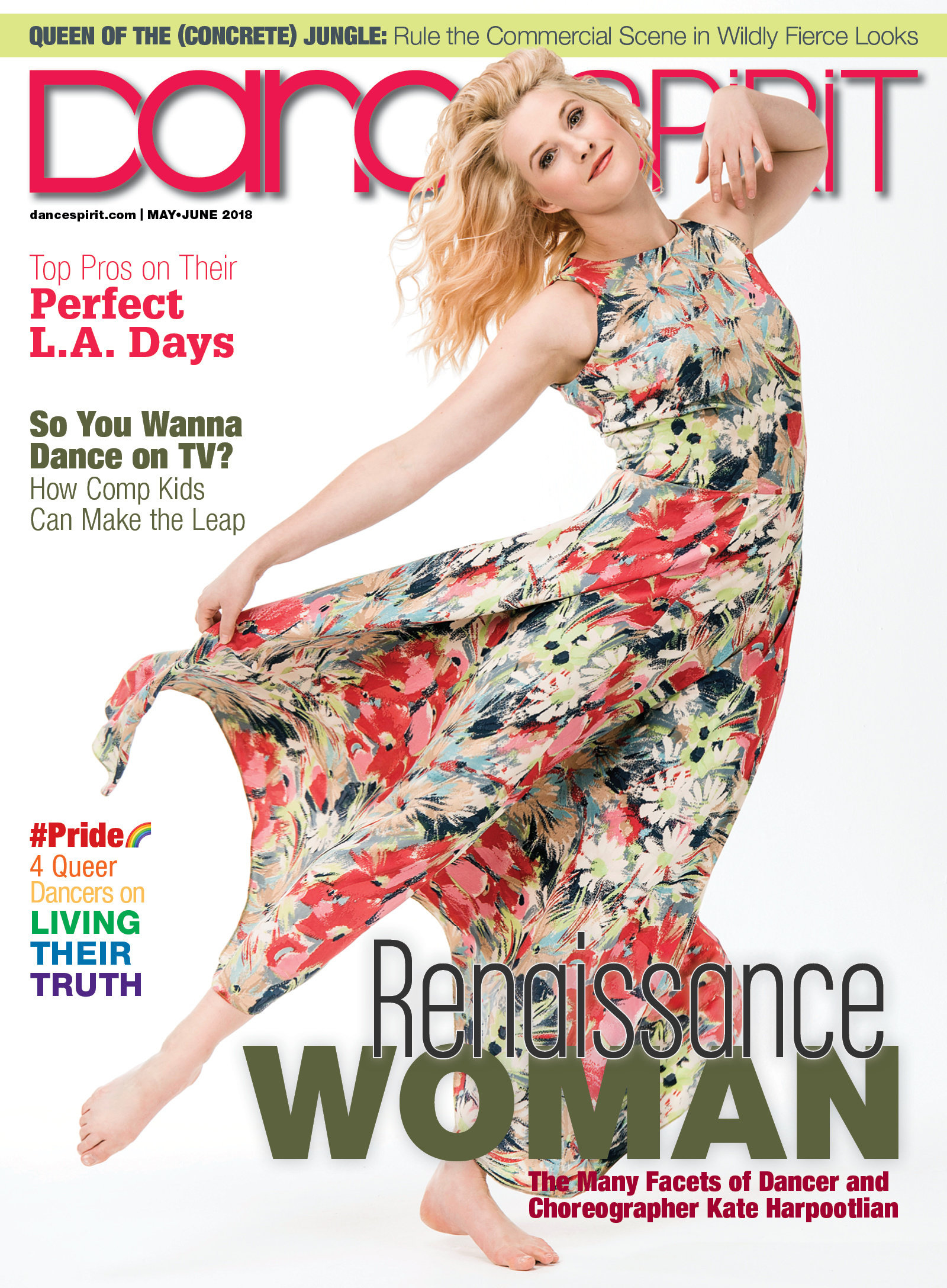 Get Dance Spirit in your inbox