When we think of a dancer who's broken barriers, American Ballet Theatre principal Misty Copeland tends to be the name that comes to mind. And though Copeland has been a crucial advocate for equality in the world of ballet, Raven Wilkinson—a mentor of Copeland's—is considered one of the original pioneers of the movement.
In 1955, Wilkinson became the first African American to dance with the renowned Ballet Russe de Monte Carlo. Her fortitude in the face of bigotry and hate cemented her legacy. Now, with the release of the new children's book Trailblazer: The Story of Ballerina Raven Wilkinson, a new generation of dancers will be inspired by her tale of overcoming obstacles to achieve a dream.
The book details Wilkinson's life, from her experience as a young dancer training in Harlem, to her run-ins with the Ku Klux Klan while on tour with Ballet Russe, to her later ballet career in Europe. "There were times where my heart really hurt because of the situations I had to deal with," she says. "But I always had faith that I was made to be a dancer and that I was gonna dance."
Dance Spirit spoke with Wilkinson to discuss the new book and get her take on racial equality within the ballet world.
Keep reading...
Show less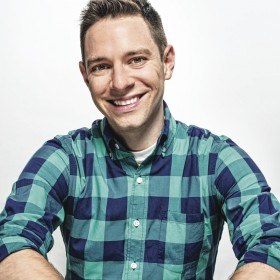 Tim Federle (by Rex Bonomelli)
In our February issue (in subscribers' hands now and on sale online), we got dancer-turned-author Tim Federle to spill the beans about making the transition from the stage to the page. If you read his debut novel Better Nate Than Ever (DS's April 2013 "Pick of the Month"), you know that Tim's writing is not only laugh-out-loud funny, but is also full of heart and inspiration for anyone who's ever felt like an outcast. To celebrate the release of sequel Five, Six, Seven, Nate!, Dance Spirit is giving away 10 copies of the brand-spanking-new book.
But before you enter, check out this oh-so-adorable video trailer for Tim's books (that just happens to feature DS "You Should Know" Jared Parker aka Nigel in Broadway's Matilda).
Wait! That's not all. In addition to his hilarious article in February Dance Spirit, we also asked Tim to share his best advice for young dancers finding their way in the world. Here's what he said:
I had just under a billion mentors in my life, so here's me giving you some advice: Don't worry about agents, or head shots or your "career." Worry about being nice, and worry about perfecting your technique. That's it.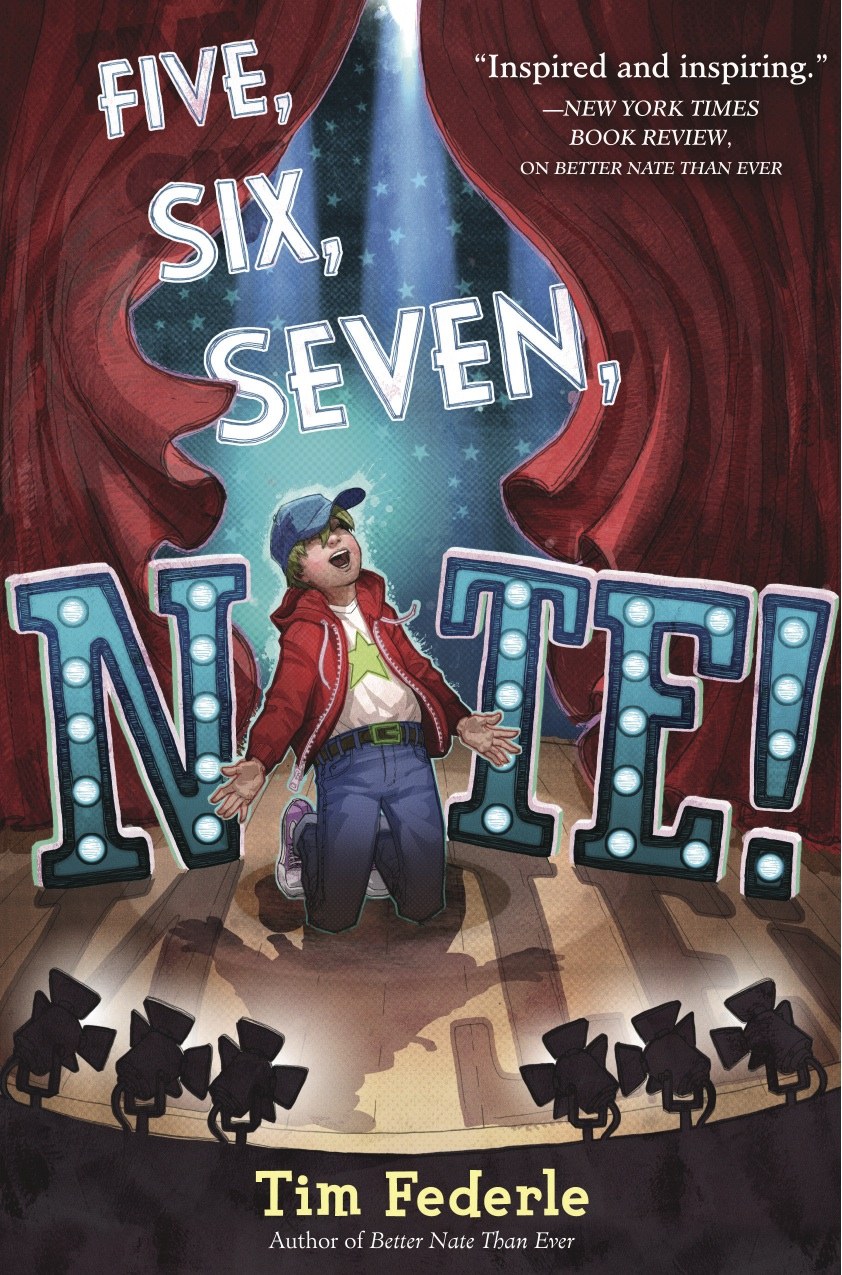 Oh, also, be careful what you Instagram. Seriously. When I was a kid, your reputation only started when you graduated high school. Now, your reputation starts the minute you take a selfie at a funeral. Be smart. Be discreet. And go read a book or something while you're at it. Better yet: write one!
OK, now you should really read the February issue and enter the giveaway for a copy of Five, Six, Seven, Nate! Trust us, you'll love this book.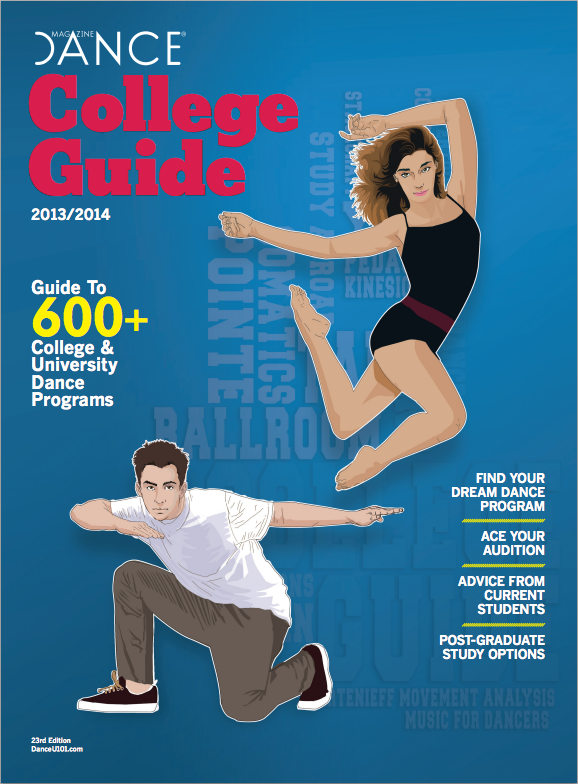 College-bound dancers, I know there are a lot of questions on your mind right now: Where should I go to school? Should I major in dance? What are college auditions like? How will I pay for my education? What jobs can I get with a dance degree?
First of all, stop freaking out. Everyone in your situation feels a little overwhelmed, and that's OK.
Second, check out the look-no-further-because-all-your-questions-are-answered-right-here book, the Dance Magazine College Guide. Seriously, it has everything you need. And the brand-new edition for 2013–14 is hot off the presses this month!
What can you expect? The College Guide is full of helpful articles that take you through every step of the process—from applying to auditioning to campus life to graduation. Plus, it includes info on more than 600 dance programs, so you can find the one that's a perfect fit for you. It doesn't get much better than that.
Jun. 11, 2013 01:50PM EST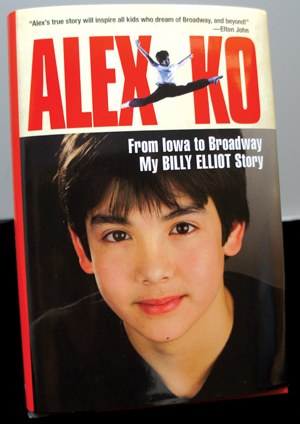 Travel to NYC? Check. Audition for Broadway show? Check. Win the starring role in said Broadway show? Check! By the time Alex Ko was 13, he'd crossed more items off his bucket list than most kids would dare to dream of. But now, at 17, he's checked off one more: publish a memoir. Alex Ko: From Iowa to Broadway, My Billy Elliot Story tells his tale of training in ballet and dancing in the Tony Award–winning Billy Elliot: The Musical. DS spoke to Alex about how he's done it all.
Dance Spirit: When did you decide to write a book? 
Alex Ko: I always liked writing in school, but my plan was to be a dancer. Then, I got injured a week into my run with Billy Elliot—I ripped the patella tendon in my knee and was out of the show for five months. When I couldn't dance, I realized writing was my backup plan. I started jotting down my experiences for myself, and then it progressed into a real story over the next couple years.
DS: Once you started performing again, how did you find the time to write? 
AK: My dance training taught me focus, and I definitely needed it to sit down and write for hours whenever I could. I would write on the subway, at home in bed and even backstage during shows.
DS: What's your favorite part of the book? 
AK: The family memories. My dad died when I was 11, and writing the chapter about his passing was difficult—it felt like I was reliving it. But in the end, writing it down was therapeutic.
DS: Who do you hope will read it? 
AK: Anyone with a dream.
DS: What's next for you? 
AK: Right now, I'm training every day with Wilhelm Burmann at Steps on Broadway in NYC. I hope to keep dancing and to go to college to study English and writing.
Dec. 17, 2010 02:40PM EST
In April 2009, Keltie Colleen graced the cover of Dance Spirit with the headline "She's Got It All: Keltie Colleen on booking gigs, keeping it real and dating her rock star boyfriend." She had been dating Ryan Ross, the front man of Panic at the Disco, for three years, and the article was filled with adoring quotes from him about their relationship. But by the time Colleen got her much-anticipated issue in the mail, the two had split in dramatic Hollywood fashion.
Colleen took to her blog "High Kicks and High Hopes" to write about the breakup, among other things. Now, she's turned her story—about making it as a professional dancer and her relationships through the years—into a book, Rockettes, Rockstars & Rockbottom.
Dance Spirit: Why did you decide to write a book?
Keltie Colleen: I expected being a professional dancer to be one thing, but it turned out to be totally different. People say follow your dreams, never give up, but they don't talk about the things that are going to make you want to give up.
After my DS cover came out, I was devastated because Ryan and I had broken up. But I fell back on my love for the stage—I knew dance would never leave me. The book follows me through three seasons as a Rockette, three rocker boyfriends and my time working in Las Vegas on Peepshow, where I fell in love with dance all over again.
DS: What do you hope this book will accomplish?
KC: This book is for the back-row competition dancers, like me, who never won a gold medal. I want this book to inspire dancers and give them an honest look at what life is like as a working professional. There were a million times where I walked into an audition and was cut in the first round; for each amazing job that I got, there were 25 awful rejections leading up to it.
DS: After everything you've learned, what's your best advice for DS readers?
KC: Be yourself and love the things that make you unique. There is a place for everyone, even though sometimes it doesn't feel like it.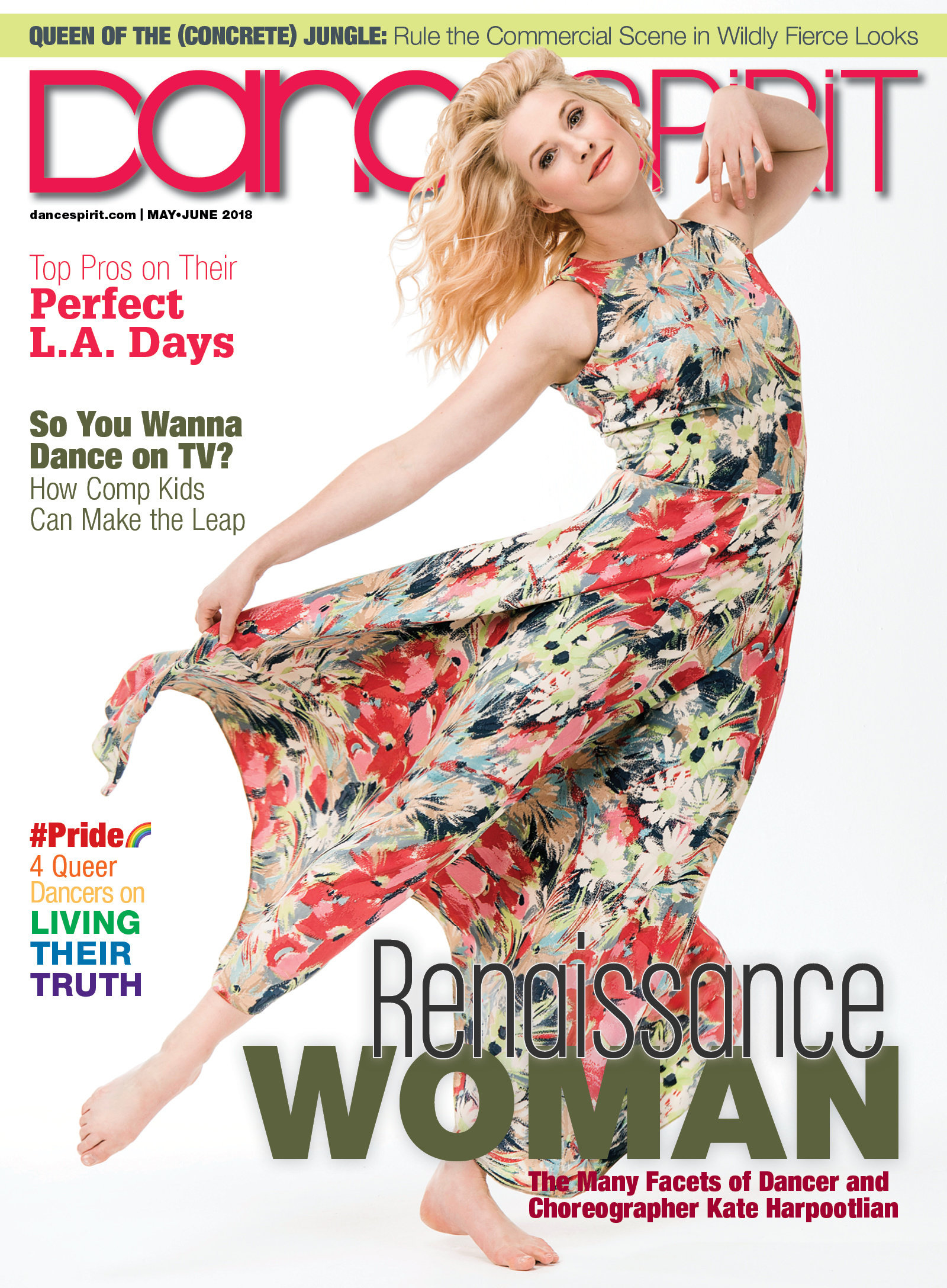 Get Dance Spirit in your inbox