Addie Tapp in Jorma Elo's Creatures of Egmont (photo by IGOP Photography, courtesy Boston Ballet)
Boston Ballet second soloist Addie Tapp immediately stands out onstage thanks to her impressively long lines, precise technique, and mature presence. A Glenwood Springs, CO, native, Tapp started dancing at age 6 at the Glenwood Dance Academy. At 14, she attended The School of American Ballet summer course, and afterwards was accepted into the year-round program. She joined Boston Ballet's corps in 2014, and was promoted to second soloist last year. Catch her dancing this month in the company's Parts In Suite program and Romeo & Juliet.
Keep reading...
Show less
Boston Ballet principal Lia Cirio in Mikko Nissinen's The Nutcracker (photo by Rosalie O'Connor, courtesy Boston Ballet)
It was Valentine's Day when then–16-year-old Lia Cirio auditioned for Boston Ballet—and was hired on the spot. Every year since, Cirio has celebrated February 14th as not only a day for teddy bears and chocolates, but also as the day she became a professional ballet dancer.
Now, Cirio is a principal at the company, and she knows firsthand that it takes more than a solid supply of pointe shoes (though she can go through 30 pairs in a week!) to survive the ballet world. From the glowing highlights to the frustrating letdowns, Cirio shares what it's really like to be a principal dancer in a world-class ballet company.
Keep reading...
Show less
George Birkadze is a ballet dancer and a professional martial arts fighter (courtesy Great Big Story)
George Birkadze spends some of his mornings as a guest teacher at Boston Ballet. But this ballet dancer and choreographer also spends much of his time training as a professional martial arts fighter. In fact, Birkadze has a black belt in not one but three different styles including Brazilian jiu-jitsu, judo, and Kyokushin karate. (He's like a ballet ninja!)
Though martial arts and ballet may seem extremely different, Birkadze says the two actually share more similarities than you might think. Both require discipline, dedication, and daily training. In fact, Birkadze credits ballet for having helped him improve as a martial artist.
Keep reading...
Show less
Lani Dickinson's power, grace, and raw presence make her a standout with AXIS Dance Company, whose mission is to change the face of dance and disability by featuring a mix of disabled and non-disabled performers. Born in China, Dickinson was adopted by an American couple and started dancing at 8 in Towson, MD. She attended the Boston Ballet School for two summers, studied at the Idyllwild Arts Academy for the last two years of high school, and graduated with a dance degree from Alonzo King LINES Ballet's BFA program with Dominican University of California. In 2015, she joined AXIS and won a Princess Grace Award. Catch her this month during AXIS Dance Company's 30th-anniversary season—and read on for The Dirt!
Keep reading...
Show less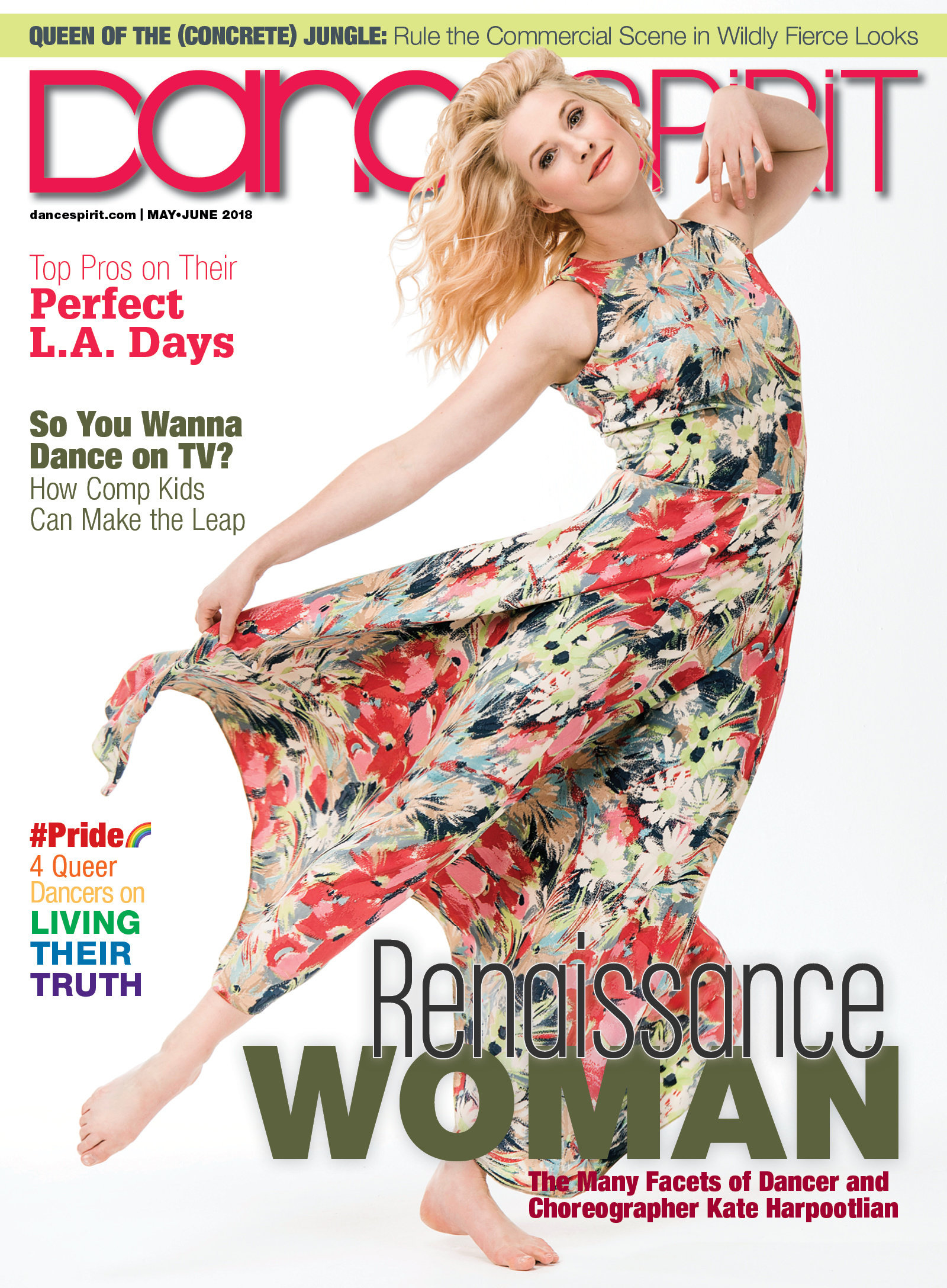 Get Dance Spirit in your inbox