Nov. 12, 2017 07:00AM EST
J.Crew's putting a whole new spin on its brand —literally. The popular clothing line's inspired ad campaign has a group of cute male models showing off their best moves in a series of playful dance battles. When we saw one of those models throw down the gauntlet with a rather impressive series of chaîné turns, we knew he had to be a trained dancer, and we were right: He's former New York City Ballet corps member Joshua Thew. Dancer and model Smith Reesie also shows off in a seriously impressive freestyle.
Keep reading...
Show less
The Brit Awards in the United Kingdom are the equivalent of the Grammy Awards here in the U.S. This year, everyone's best friend Taylor Swift took home the Brit Award for International Female Solo Artist—beating out two of our other favorite ladies, Sia and Beyoncé.
TSwift isn't the danciest pop artist out there—as evidenced by "Shake It Off"—but her performance of "Blank Space" at the Brit Awards featured a crew of awesome break-dancing dudes. (It also involved a lot of glitter, but that's neither here nor there.)
What do you think? Is "Blank Space" better as a stripped down song-and-dance number, or as a theatrical music video with a bit of a narrative? Either way, we love Swift's catwalk moment, as she busts through the b-boys trying to get in her way. #GirlPower.
By now, you're accustomed to Dance Spirit's obsession with Jimmy Fallon's dance obsession. But this week, our infatuation jumped to a whole new level when Fallon invited Brad Pitt to take part in the fun on "The Tonight Show." Yes, ladies. Brad. Pitt. Dancing.
OK, OK—so it's probably not the swooniest of swoon-worthy men doing those back-spins, handstands or off-the-wall flips. But the skit sure is funny. And Pitt and Fallon have glorious dance doubles—the moves are solid! Take a look:
Happy Sunday!
Here at DS, we get super psyched when we hear stories of dancers giving back to their communities through...well...dance. And we can't resist sharing them, so you can get a dose of the warm-and-fuzzies too.
Prepare to feel the love, folks.
Hip Hop Fundamentals is a group dedicated to promoting self-empowerment, education and positive change through hip hop.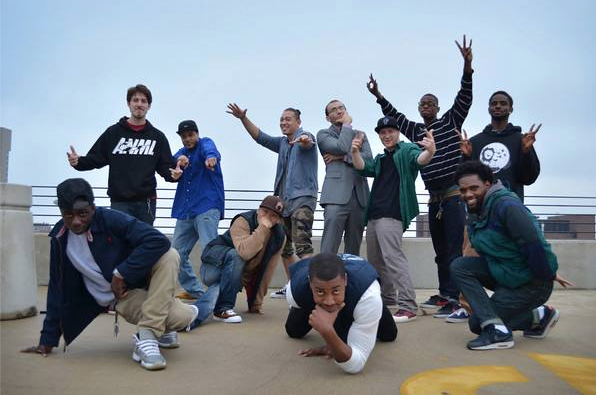 (Photo via Facebook)
Founded in 2011 by Steve "Believe" Lunger and Mark "Metal" Wong—both members of Philadelphia B-boy crew Repstyles—Hip Hop Fundamentals travels to local schools to teach students everything from physics to social change. They use a combination of lectures, sketches and dance (we're talking sick break-dancing...they're legit, guys) to get the kids engaged in the learning process.
And one of their shows—Civil Rights Movements: The Power of Youth Engagement through the Eyes of Dr. King—is quite timely. In it, the members of Hip Hop Fundamentals don't just break, they break down...difficult concepts, that is. Racism, segregation, boycotts, rallies—they all find their way into the dance.

(via Hip Hop Fundamentals)
The group will celebrate Martin Luther King Day today by performing this show for free in the African American Museum in Philadelphia. But for those of us who can't teleport to Philadelphia (major bummer), here's a nine-minute video of highlights from the show: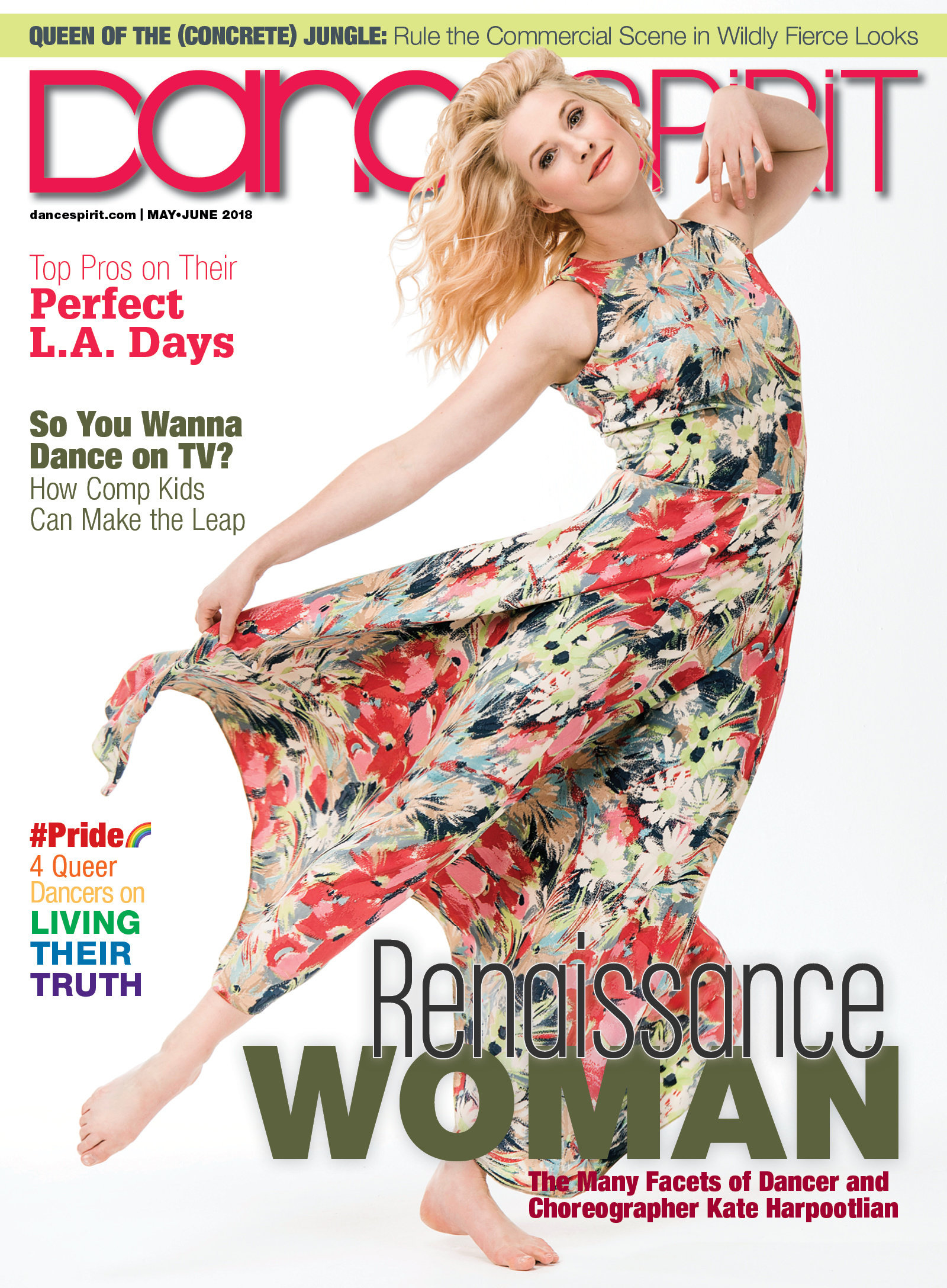 Get Dance Spirit in your inbox