Jul. 19, 2013 10:54AM EST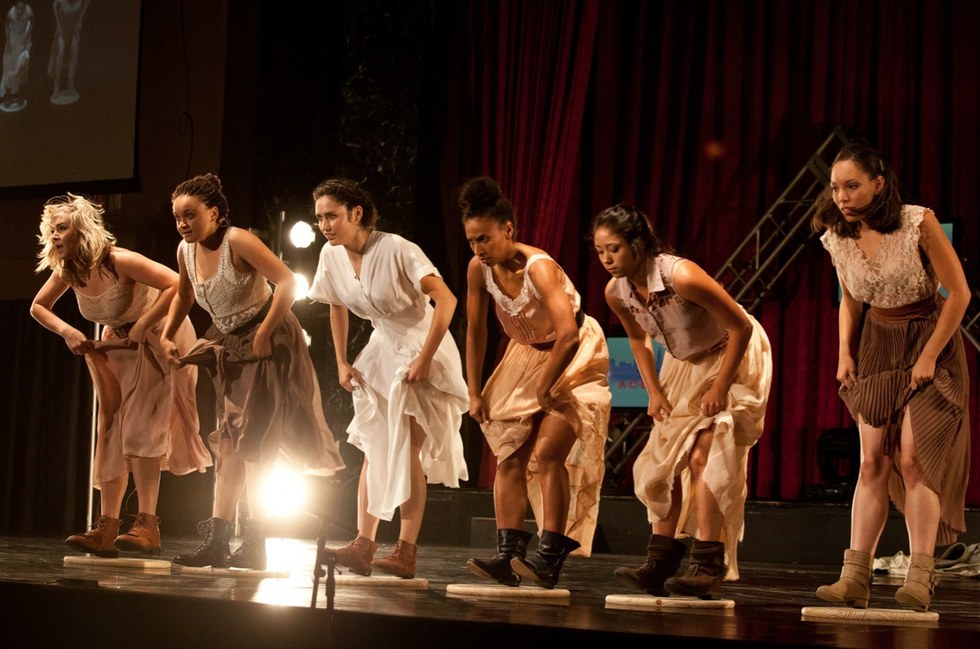 Melinda Sullivan (third from left) and crew at the 2012 A.C.E. Awards. Photo by Matthew Murphy.
It's not too hard for us to pick out up-and-coming dancers when every competition we attend is sure to have several standouts. Emerging choreographers, on the other hand, are relatively difficult to find, because creating high-quality work is expensive and logistically tricky.
That's why we love the Capezio A.C.E. (Award for Choreographing Excellence) Awards. Each year, the competition brings a bunch of talented choreographers to NYC to present their best works. And the prizes? Oh, just multiple thousands of dollars to go toward shows in the Big Apple. NBD.
This year's A.C.E. Awards competition will be held August 6 at the midtown Hilton in NYC. But August 5-8, the top three choreographers from last years' awards will be putting on their own shows just a few blocks away, at the Ailey Citigroup Theater.
2012 grand prize winner Melinda Sullivan will present her work on August 5 and 6, and first runner-up Dana Foglia and second runner-up Bree Hafen will share a program on August 7 and 8. Sullivan's piece, Gone: A Sound & Theatre Project, tells a story through tap, sanding and contemporary choreography; Foglia's I Am...We Are showcases her signature sexy, hard-hitting style; and Hafen's Positive Space "explore[s] the themes of humanity, home and healing through movement."
Intrigued? Click here to find out more and get tickets.
The theme at this year's Dance Teacher Summit Capezio A.C.E. Awards?
Girl power, baby.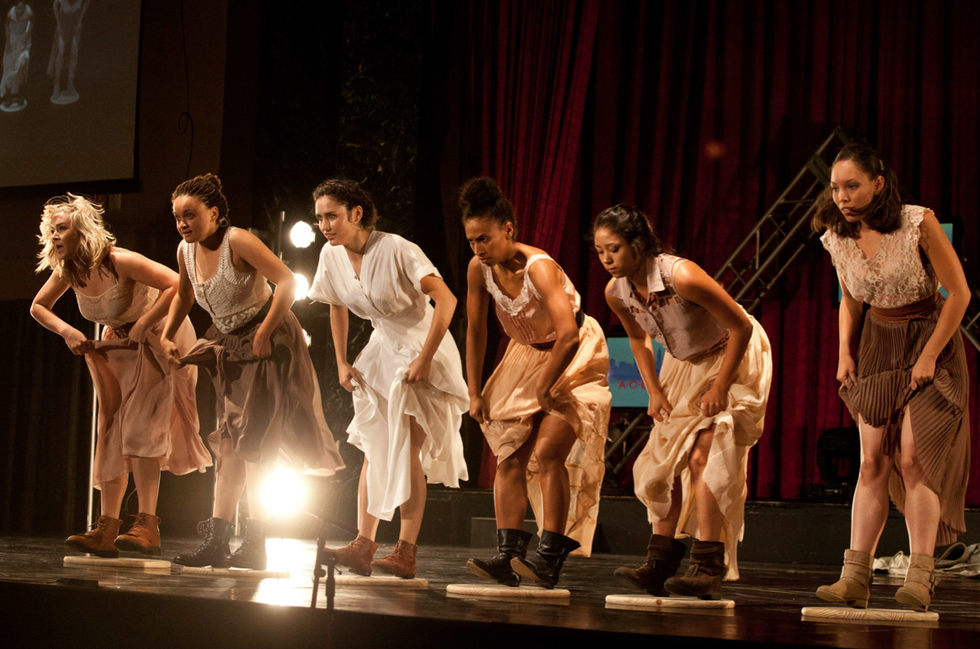 For the first time in the choreography competition's history, all three top prizes went to women.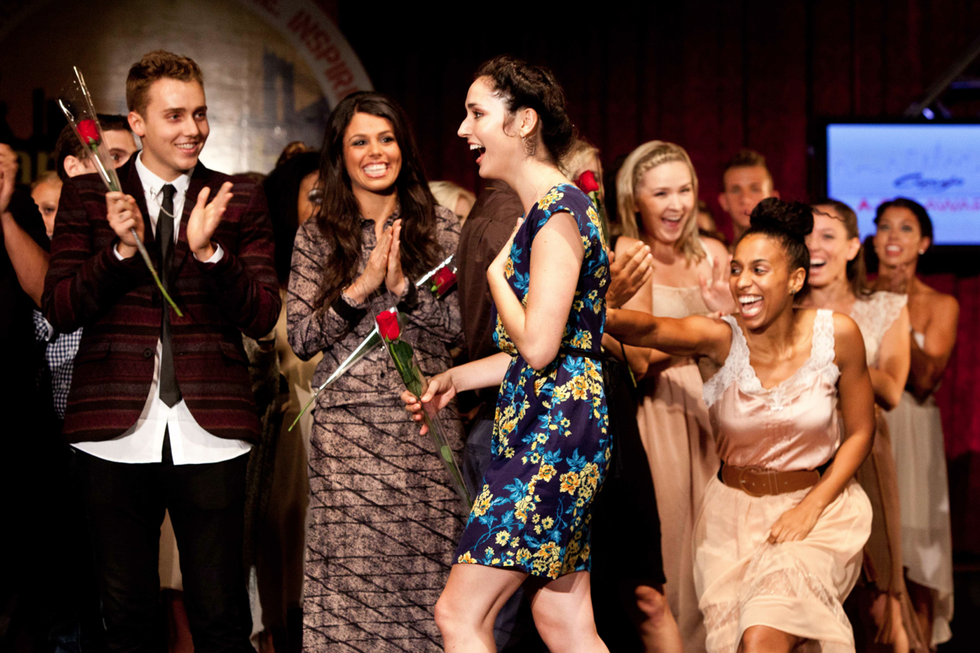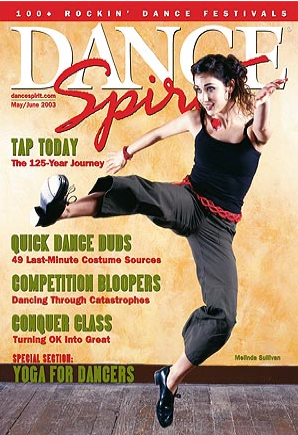 Taking home the night's top award—a $15,000 production budget to go toward a show in NYC—was tapper (and former DS cover girl!) Melinda Sullivan.
Sullivan's piece, "Gone," wasn't quite a tap number since there were no tap shoes in sight. But there was a whole lot of rhythm, some serious syncopation and some awesomely-intricate sand dancing on a big canvas blanket. Watch Melinda's winning piece here.
We can't wait to check out Sullivan's show next year in the Big Apple.
The evening's first runner-up award went to Dana Foglia, another DS favorite, for her quirky routine called "Ribbons," featuring a massive group of black-and-white-unitard-clad dancers.
Nabbing the second runner-up prize was Bree Hafen, the adorable mom who auditioned for "So You Think You Can Dance" this season. Her number, "Terminal Soul," was a hit on the comp scene last year and included the always-lovely Madi Hicks.
To recap: Women rock. Keep choreographing, ladies. We love your moves. And congratulations to all of the A.C.E. Award participating choreographers!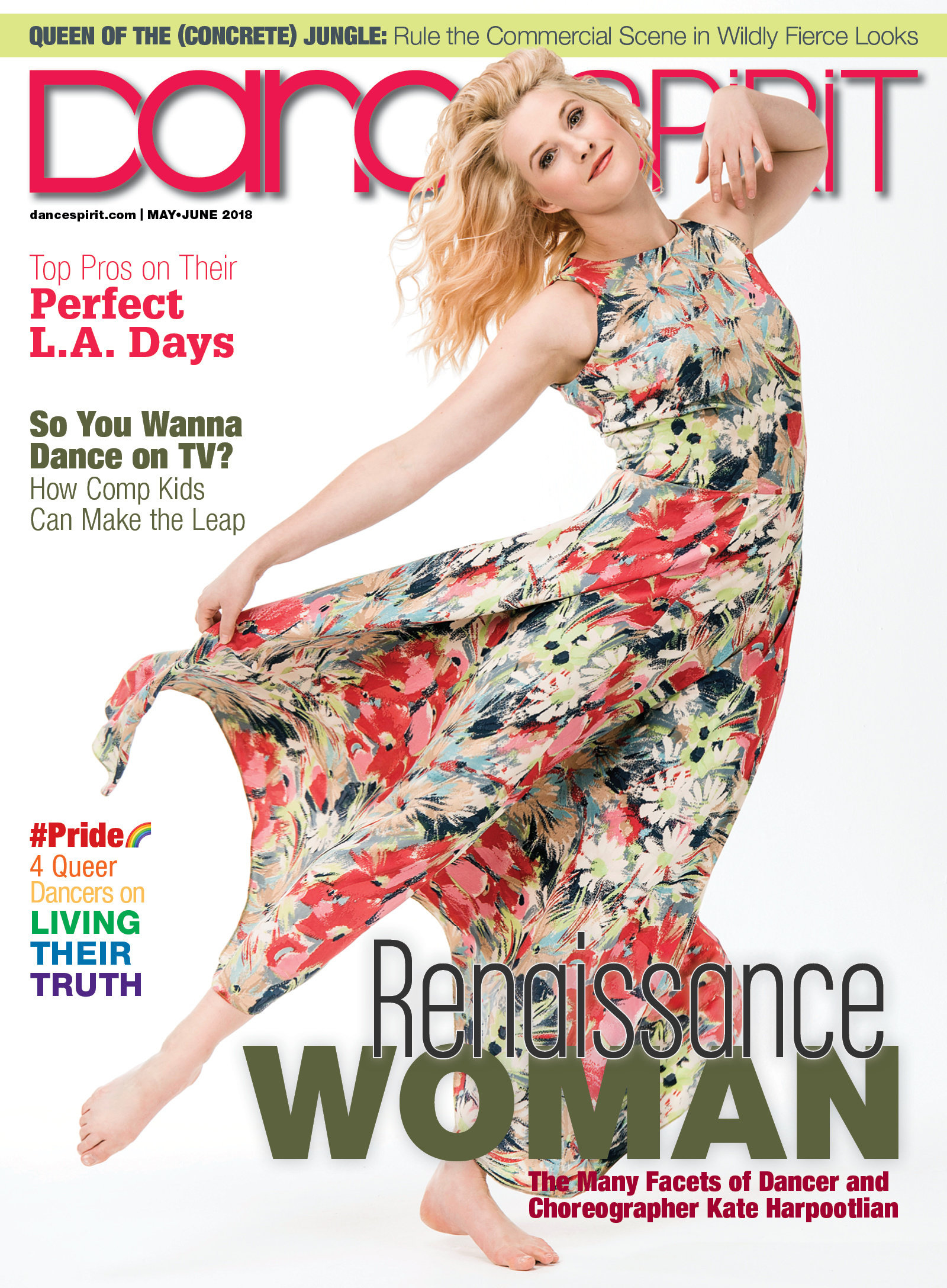 Get Dance Spirit in your inbox