Sydney Magruder Washington (photo by Rachel Neville, courtesy Washington)
Twenty-five-year-old Sydney Magruder Washington had dreams of auditioning for ballet companies and Broadway shows when she moved to NYC four years ago, as a recent graduate of Skidmore College. But after completing an apprenticeship with Connecticut Ballet in 2015, her anxiety and depression became so severe that she could barely leave her apartment—let alone go to a dance class or audition. After working with a therapist and trying out new medications with a psychiatrist, she's finally starting to get her training and career back on track. And she's also realizing she was misdiagnosed for a decade. Here, she tells her story. —Courtney Bowers
Keep reading...
Show less
Aaron Tveit! Chandeliers! Mysterious fog! SWOON. (via YouTube)
How excited are you for the musical version of Moulin Rouge!, choreographed by Sonya Tayeh and set to begin a pre-Broadway run in Boston next month? 💃💃💃 excited?
Well, you'll be 💃💃💃💃 excited once you see the very swoon-y new trailer for the show, starring the very swoon-worthy Aaron Tveit (possibly the only person who could make us forget about Ewan McGregor's Christian). And you'll be 💃💃💃💃💃💃💃💃 excited after seeing the full cast list—because it includes a ton of talented dancers.
Keep reading...
Show less
Amar Ramasar (second from right) and some of Carousel's incredible ensemble men (Julieta Cervantes)
The Broadway community was #shook on Tuesday morning as "Smash" alums Leslie Odom Jr. and Katharine McPhee announced the 2018 Tony Award nominations. (We were so happy to see our friends from Mean Girls honored with 12 noms!) But—sadly—there's no Tony Award category for ensemble dancers. Which feels especially unfair right now because this season's dancers are, in a word, killer.
So we went ahead and chose 7 of 'em who deserve Tony Awards of their own. Ladies and gentlemen, our picks for 2018's Best Ensemble Dancers:
Keep reading...
Show less
James Whiteside (photo by Nisian Hughes, courtesy Whiteside)
The world isn't always a welcoming place for LGBTQIA+ people. But for those figuring out their sexuality, dance can provide welcome opportunities for expression. We talked to five star dancers about their experiences coming out and growing up, and how dance helped them live their full truth.
Keep reading...
Show less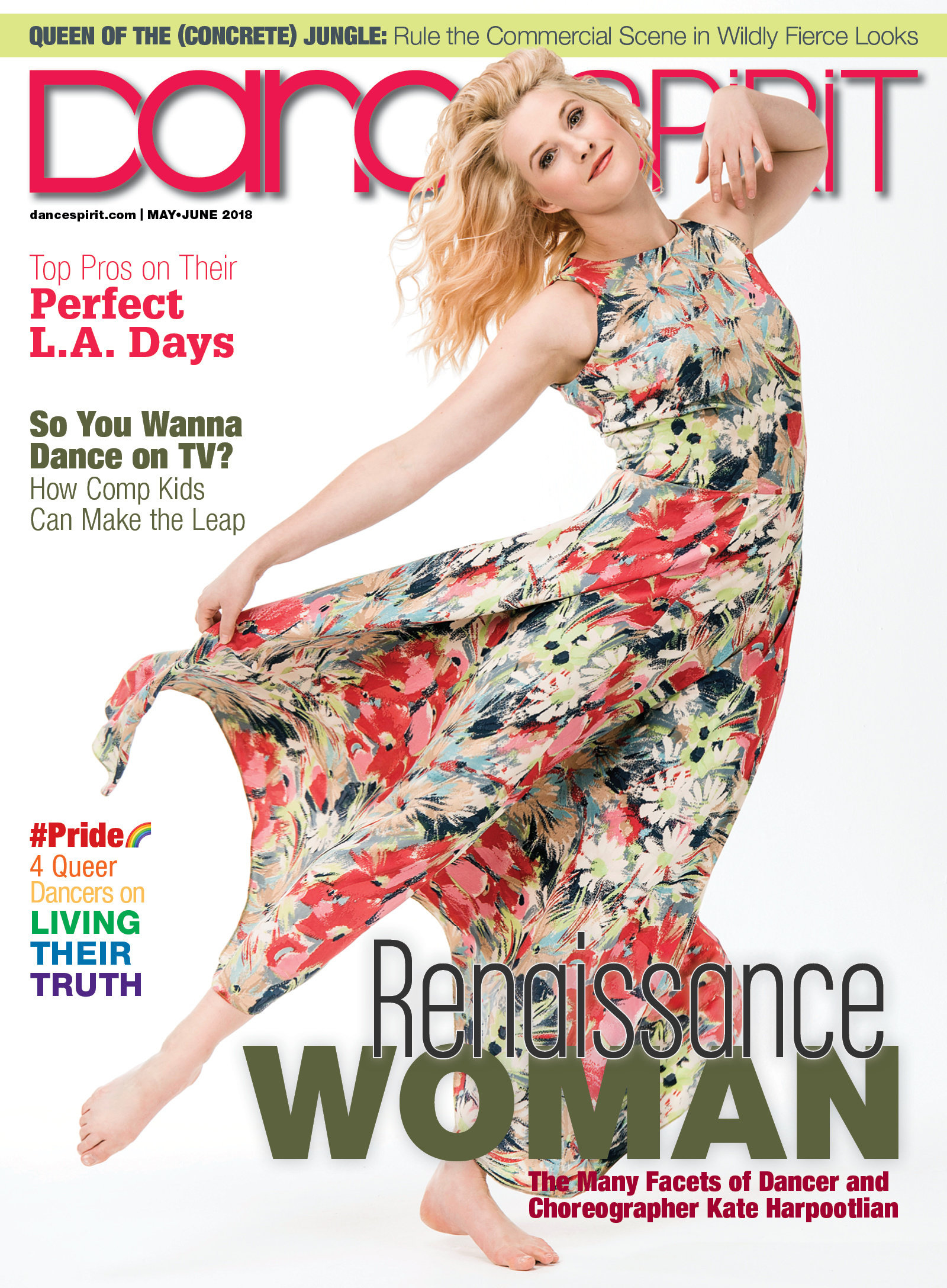 Get Dance Spirit in your inbox