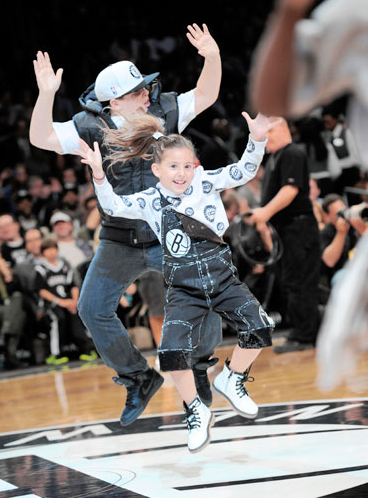 The Brooklyn Nets Kids performing at Barclays Center (Photo by Adam Pantozzi)
Picture this: performing in a packed arena for 17,000 screaming fans, dancing alongside some of the most talented kids out there, learning from one of the top choreographers of the commercial dance industry...and getting paid to do it all. Sounds pretty surreal, huh?
That's just a day in the life of a Brooklyn Nets Kid. The popular dance team is made up of 17-or-so members between the ages of 7 and 13, led by choreographer Tanisha Scott (who's worked with the likes of Rihanna, Alicia Keys, Sean Paul and Beyoncé). The team rehearses weekly to polish their incredibly high-energy routines, which they then perform in front of the massive crowds at Barclays Center for the Brooklyn Nets basketball games.
Sound like the kind of lifestyle you could get behind? Good news: The Brooklyn Nets Kids are holding an open call for next year's team! The audition will be held on Wednesday, August 20, at 6 pm at Long Island University Brooklyn. If you'd like extra help prepping, consider attending the Brooklyn Nets Kids Audition Workshop on Wednesday, August 13, from 6:30 pm to 8:30 pm. Click here for more info, then check out this promo video to get psyched. Good luck!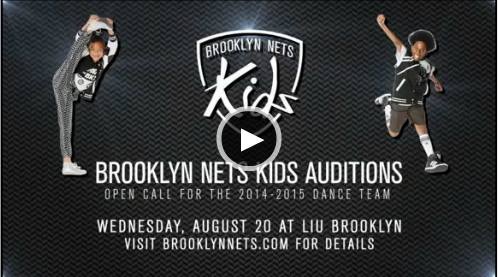 Here's a Dance Spirit NBA playoffs update: Last night, the Brooklyn Nets lost to the Toronto Raptors in Game 4.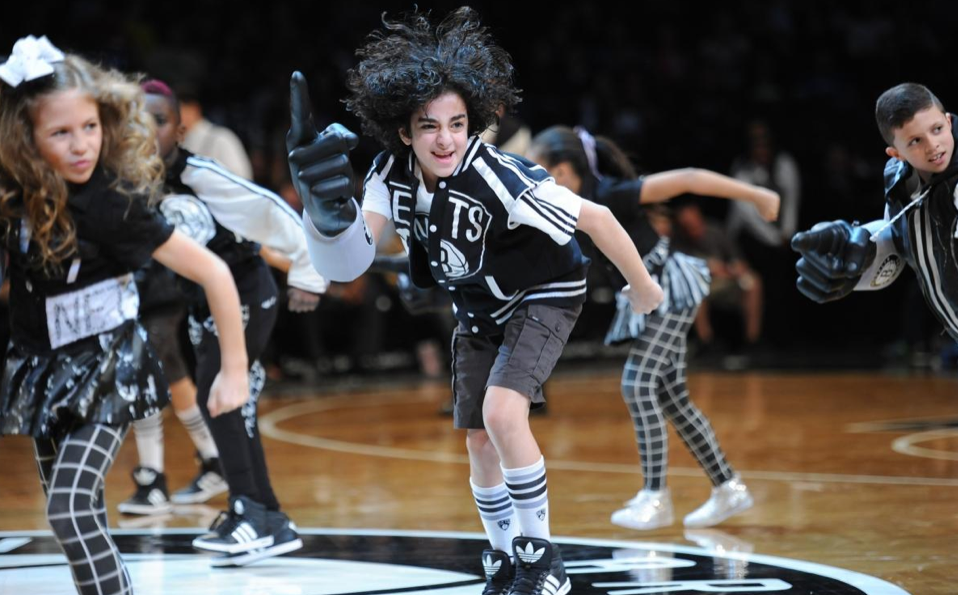 Vako (center) and his awesome hair performing with the Brooklyn Nets Kids (photo by Adam Pantozzi/Brooklyn Nets)
OK, that felt weird. You've probably guessed that we're not here to talk about basketball. Instead, we're concerned with something far dancier...the Brooklyn Nets Kids!
For those of you who don't already know, the Brooklyn Nets Kids is a team of insanely talented professional dancers who perform during Nets games at Barclays Center.
On Saturday, in preparation for Sunday's big game, the New York Daily News did a special on one Brooklyn Nets Kid with a particularly inspiring story. Vako Gvelesiani, 13, auditioned for the team last year. Only 17 out of over 500 auditionees made the cut, and Vako was one of them.
But three weeks into practice, the coaches noticed something off about Vako—he didn't seem to be listening to instructions. After speaking with his parents, they were shocked to find out that Vako has moderate to severe hearing impairment. Vako didn't want any special treatment—he wanted to earn a spot on the team fair and square—which is why he and his family originally kept his hearing impairment a secret.
Talk about overcoming obstacles to achieve your dreams! Check it out: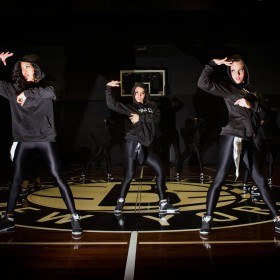 When the New Jersey Nets moved to Brooklyn this year, they changed more than just their zip code. They also formed an all-new dance team, The Brooklynettes, who vowed to break the mold with hot new moves and even hotter dancers. And they certainly pulled it off!  With choreography by dance celebs like Rhapsody James and Derek Mitchell and some of the coolest looking uniforms in the NBA, these girls are smoking.
Of course, we love them, but it's so great to see non-dance publications pick up on their brilliance as well! Check out this recent article, complete with fun slideshow, in New York Magazine about the team. The story highlights the fact that these girls are not cheerleaders; they're trained dancers, often with college degrees and impressive résumés. Plus, it gives an insider look at life on the squad. (No cat fights here.) All in all, an impressive look at why dance teamers deserve a whole lot of credit.
You go girls!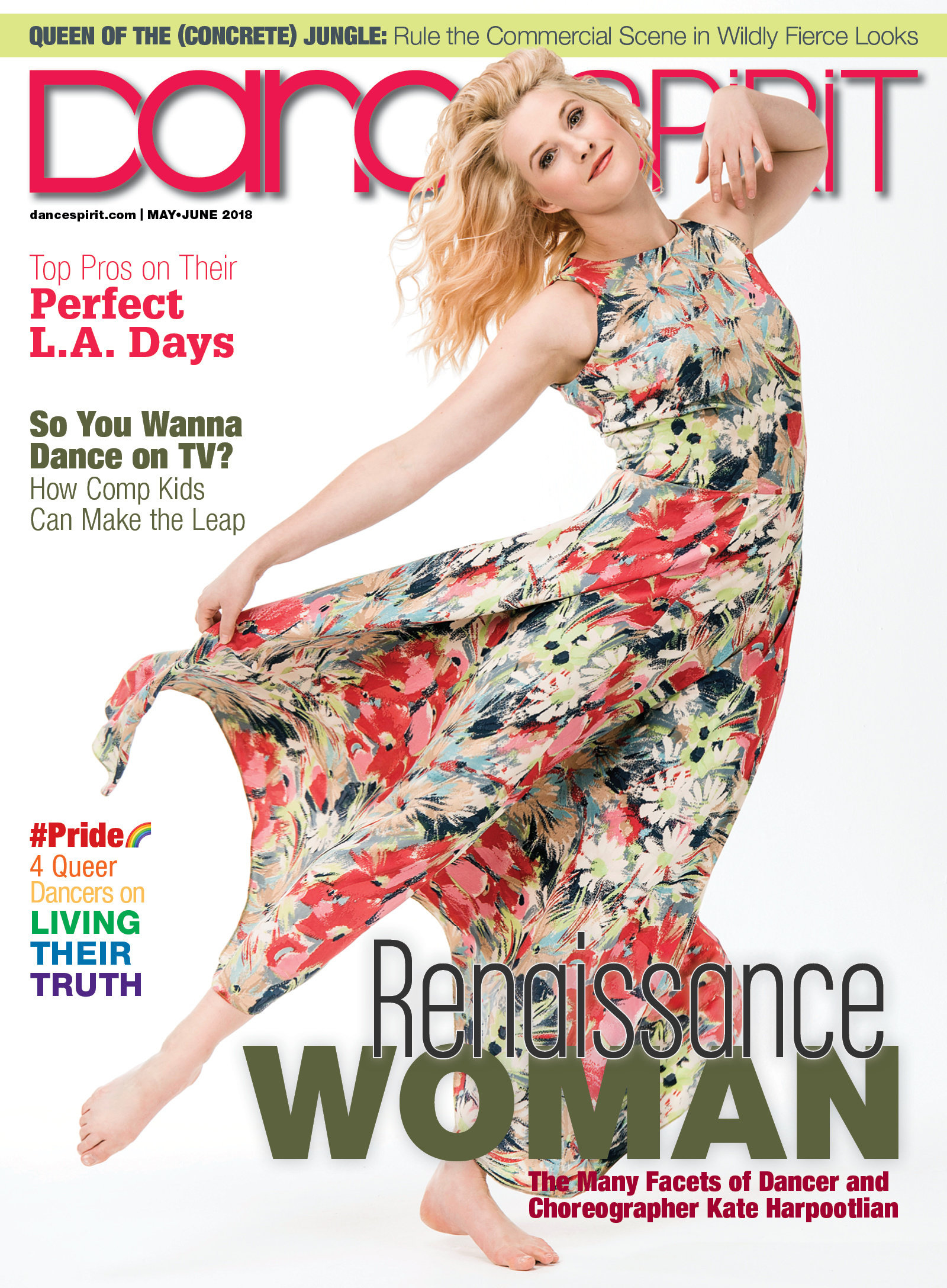 Get Dance Spirit in your inbox