Cole Horibe and Chehon Wespi-Tschopp (aka "Cx2") have a lot in common: They were both on "So You Think You Can Dance" Season 9, they both dance with incredible technique and masculinity and they're both complete goofballs.
So it's no wonder these two developed an adorable friendship. If you want a cuteness overload, check out their video, Cx2 NinjaBallet, where they document their "NinjaBallet" training. (Chehon is supposed to be helping Cole with his technique while Cole teaches Chehon some ninja moves, but it basically dissolves into a debate about whether jedis or ninjas are cooler—love these guys.)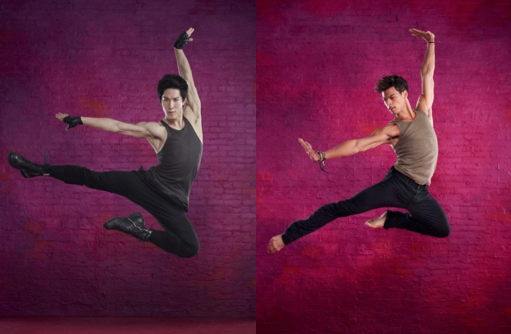 Cole (left) and Chehon (photos by Mathieu Young/FOX)
But we're not here today to talk about Cx2's goofy side. Instead, we want to talk about a Chehon's new video—which he directed and filmed himself—introducing us to Cole's Bruce Lee persona. This video is epic, guys. It shows off everything we love about Cole: His flashy martial arts tricks, his simultaneously graceful and powerful movement, his intensity, his technique...
Just watch—you won't regret it:
Huge kudos to Chehon for his cinematography skills—as if being a freakishly gorgeous ballet dancer wasn't enough talent for one guy!
(The off-Broadway production, Kung Fu, featuring Cole Horibe as Bruce Lee, runs until April 6, 2014, at The Irene Diamond Stage at The Pershing Square Signature Center in NYC. Get your tickets here!)
Mar. 23, 2017 08:18AM EST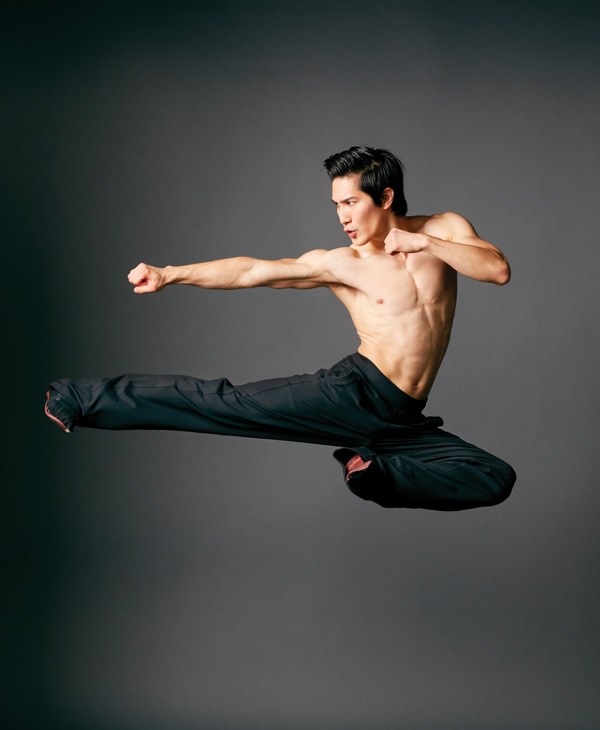 (Photo by Gregory Constanzo)
Cole Horibe first made his mark on the dance world on "So You Think You Can Dance" Season 9, where he showed off his unique "martial arts fusion" style. But Horibe actually grew up dreaming of a future as an actor. Now, he gets to combine his three passions—martial arts, dance and acting—for the role of a lifetime: martial arts legend Bruce Lee in the off-Broadway play Kung Fu. Dance Spirit chatted with Horibe about this exciting career step. —Rachel Zar
Dance Spirit: How did you get the part of Bruce Lee?
Cole Horibe: Kung Fu writer David Henry Hwang had been looking for an actor to play Bruce Lee. Then his wife saw me on "SYTYCD," where I referenced the fact that I was an aspiring actor. They reached out, and I sent in a video audition. They brought me to NYC for callbacks, and I got the part!
DS: "SYTYCD" choreographer Sonya Tayeh is creating the movement for the show. What's it like working with her again?
CH: It's fantastic. I loved working with her on "SYTYCD." We have similar spirits, and we work well together. As a "SYTYCD" choreographer, Sonya was so good at catering to contestants' strengths, and that's what she's doing with me now.
DS: What's the choreography like?
CH: It's a mixture of martial arts and dance, but it's not like what I auditioned with on "SYTYCD." My style on the show was contemporary dance with a martial arts flavor. This is more martial-arts–based jazz or Broadway-style dance. There's a fight scene Sonya choreographed that I love—it's a father/son epic showdown, and we battle each other with staffs. It's really interesting.
DS: Are you a big Bruce Lee fan?
CH: When I was a kid, I was a bigger fan of Jean-Claude Van Damme. As I got older, I realized it's because of Bruce Lee that people like Van Damme even have a market. Bruce Lee paved the way for martial arts in cinema. He's the one who came up with the whole concept of mixing martial arts—taking different styles and putting them together. That's something I've learned as a dancer and an actor, too. I pick and choose the things that work for me—and the things that don't, I leave behind. If I step back and think about representing Bruce Lee, this huge icon, it's a heavy responsibility.
Lil Buck is on fire this year. From performing onstage with New York City Ballet to dancing in Nicole Scherzinger's latest music video and appearing as a guest judge last week on "So You Think You Can Dance," he's everywhere—consistently pushing and blurring boundaries between dance worlds.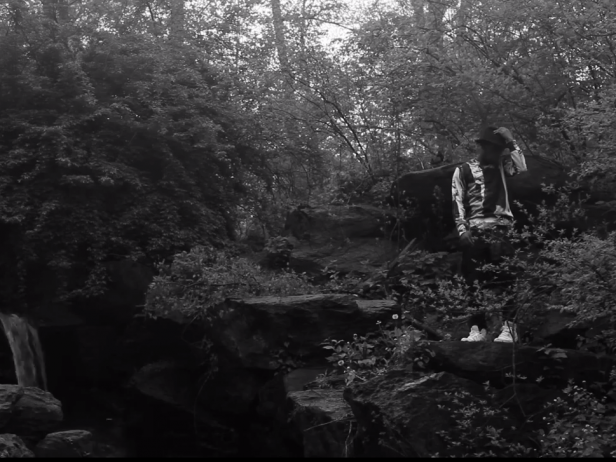 One with nature: A still from Lil Buck's new video.
Recently, the Memphis jooker has done it again, this time taking us to an edge of a waterfall in a spectacularly beautiful new dance video. In the film, Buck cites Bruce Lee as one of his biggest inspirations: "Through martial arts, he created his own style. He broke the rules because he wasn't afraid. Neither am I."
Buck's brilliant musicality and inventive movements perfectly embody both the lyrical quality of the video's score (by LP) and the sounds of the waterfall behind him. It's truly an inspirational clip—which may just be the point. The video is a small segment of "The Talent Show," a new TV series hosted by Sol Guy (who's also a collaborator on this video). According to music website Pigeons and Planes, the new series (airing this fall) will be "a mash-up of pop culture and current events, taking us on a global journey of discovery." Sounds pretty cool! Take a look at the video: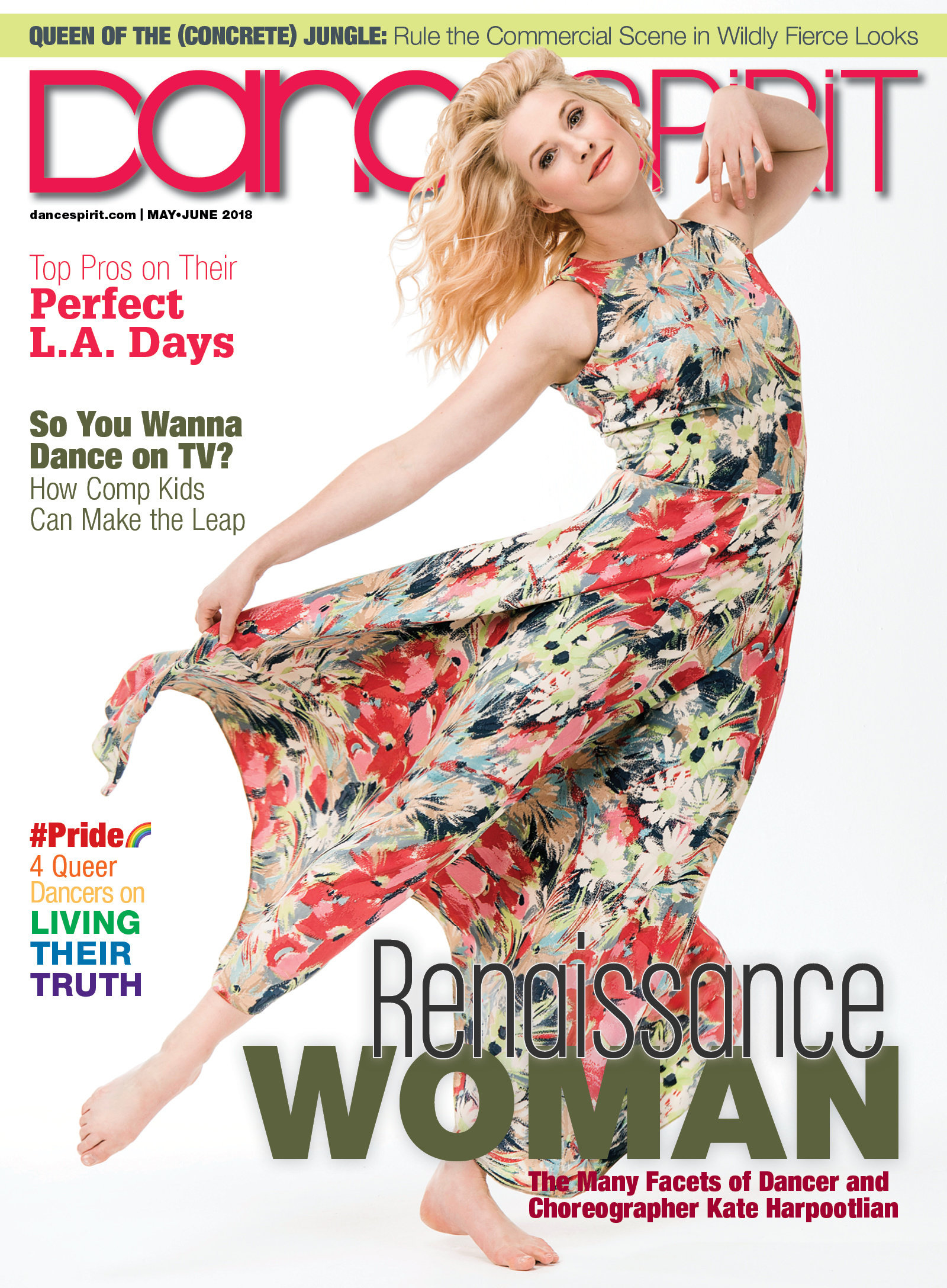 Get Dance Spirit in your inbox