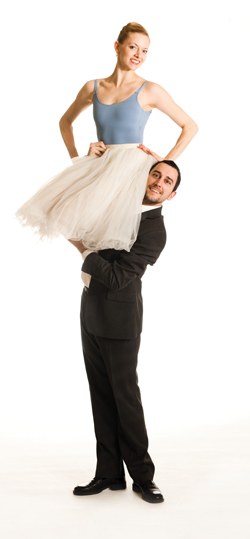 Aaron Ingley and Julia Erickson are partners on and off stage—and now, in business. (Nick Coppula)
When Julia Erickson and Aaron Ingley fell in love with dance—and each other—they had no idea their passion would result in a successful food business. Well into their professional ballet careers, the pair became dissatisfied with the lack of nutrition and plethora of artificial ingredients in energy bars. And so they created their own, appropriately named Barre.
The two started their dance careers nearly 3,000 miles apart—Ingley at the Southern Academy of Ballet Arts in Tallahassee, FL, at age 13, and Erickson at the Pacific Northwest Ballet School at age 7. They met when Ingley went to study at PNB in 1996, and they started dating a year and a half later. Ingley became a member of Pittsburgh Ballet Theatre in 1999, and Erickson joined him in 2001. She's now a principal with the company, while Ingley, who left PBT in 2008, recently graduated from University of Pittsburgh and is a freelance dancer.
For years, they discussed their frustration with energy bars, which tasted bad, didn't have enough protein and were full of questionable ingredients. Erickson found that the snacks that gave her proper fuel—like granola and trail mix—made a mess of her costumes or the studio floor. One night in 2010, she came home from work determined to make a better option. "I've always been a foodie," she says. "And I love experimenting in the kitchen."
Erickson reached for staple performance-enhancing ingredients she already had: dried fruits, like dates for their antioxidants and cranberries for their anti-
inflammatory properties; raw nuts, like pecans, which are rich in potassium, calcium and iron; oats for fiber; and a pinch of sea salt for natural electrolytes, so she could skip the sugary Gatorade. She began making a different version every couple of days, and she and Ingley quickly knew she was on to something. "The bar tasted really good," she says. "I ate it before rehearsal and it gave me awesome energy without making me feel bloated. Once I figured it out, I wanted to share it with the dance community."
She started bringing variations of the gooey snack into the studio to share with her co-workers, and many of them said they would buy it if it were on the market. With the PBT dancers as their willing guinea pigs, Erickson and Ingley perfected the recipe for Barre's debut flavor, called Pirouette Cinnamon Pecan. They spent days in their kitchen cooking, shaping and packaging what would be the first batch of Barre bars for sale. Many of their dancing friends even donned hair nets to help. The new products were sold for $2 apiece at the PBT summer program. "We sold a lot and saw that there was a market," Erickson says. "The students were really into them." They decided to officially go into business.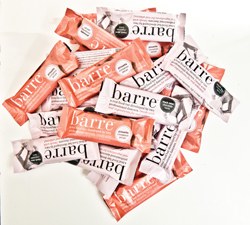 Since business classes aren't part of a classical ballet dancer's training, the pair was unsure what the next step would be. So Erickson approached PBT sports dietician Leslie Bonci, who was immediately on board. She directed them to a food lab to have the product analyzed; the food lab suggested a manufacturer, who introduced them to a company that produces packaging. Then, they organized meetings with Pittsburgh philanthropists to raise start-up money.
Barre made its official debut at the 2011 Dance Retailer News Expo in Las Vegas—less than a year after Erickson threw away her trail mix. "We felt like everyone in the dance retail world was a bit taken aback—in a good way," Erickson says. "It was a great affirmation that as dancers ourselves, we understand what dancers need, and we're able to meet those needs."
Currently, Barre has three flavors, all made with ingredients everyone can pronounce. They're sold across the country, including at Steps on Broadway, the NYC boutiques for Freed, Gaynor Minden and Sansha, select Whole Foods Market stores and Giant Eagle grocery stores.
Erickson and Ingley attribute much of their success to their passion for their product and their ability to "tap into the dance network." All of the Barre team members—who distribute samples at Whole Foods, design the Barre packaging and photograph the product—are current or former dancers. "Barre didn't start with the business in mind," Ingley says. "It started with the dancer's performance in mind." That's why Barre contributes a portion of all its proceeds to arts education programs.
Despite their remarkable success, the couple remains humble, admitting they're still learning as they go. "When we sit here talking about it like this, I feel like we own a real company," Ingley says. Erickson laughs, putting her hand on his. "I think we do!"
Nov. 01, 2014 03:00PM EST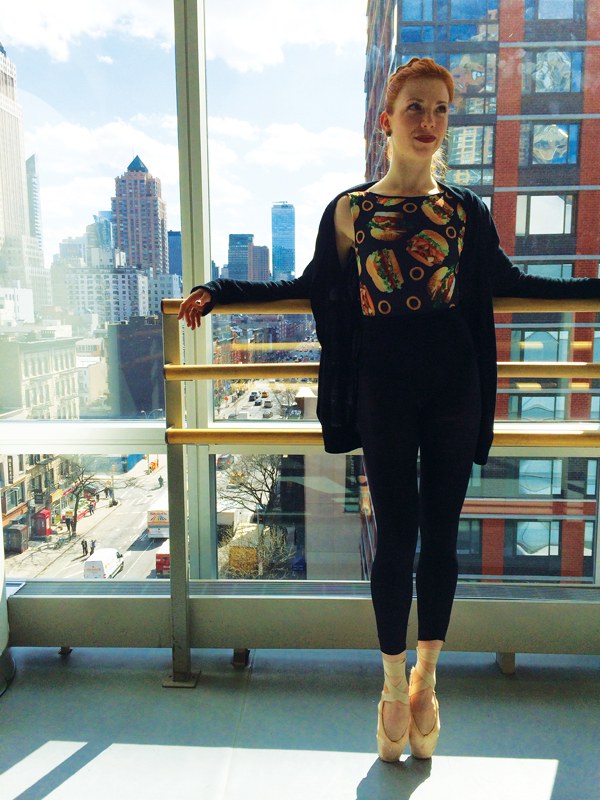 Jordan Reed in one of her own designs (courtesy Jordan Reed)
Back in March, Boston Ballet principal Lia Cirio tweeted a picture of herself in a white mesh leotard that featured a kooky cat print across the bust. The photo sparked an Etsy surge: Dancers flooded the internet marketplace to request the critter-clad item from Lone Reed Designs, a blossoming dancewear line created by former Houston Ballet corps member Jordan Reed. The style sold out instantly.
Reed's leotard collection is famous for its use of humorous prints. (Think french fries and hamburgers, subway maps and puppies.) It also has a softer side—feminine laces, delicate mesh and vintage-inspired floral prints. Dancers at companies around the world can't get enough of it—they're ordering leotards faster than Reed can make them. This year alone, Reed has stitched more than 400. And in 2015, Lone Reed Designs will be featured on the Starz drama "Flesh and Bone": One of the show's stars, Raychel Diane Weiner, purchased three leotards—including the subway print—to wear during filming.
For those who know her, Reed's quick success is unsurprising. When Reed, now 26, goes after something, she goes all in. Originally from Idaho, she started dancing at age 12, and just five years later was offered an apprenticeship with Houston Ballet. A contract with the company soon followed. She exploded into the dancewear industry with a similarly unstoppable force: Reed established Lone Reed Designs in 2012, and in a little over two years, she's grown the business from a few small sales to a popular line of leotards with a boutique space in Houston.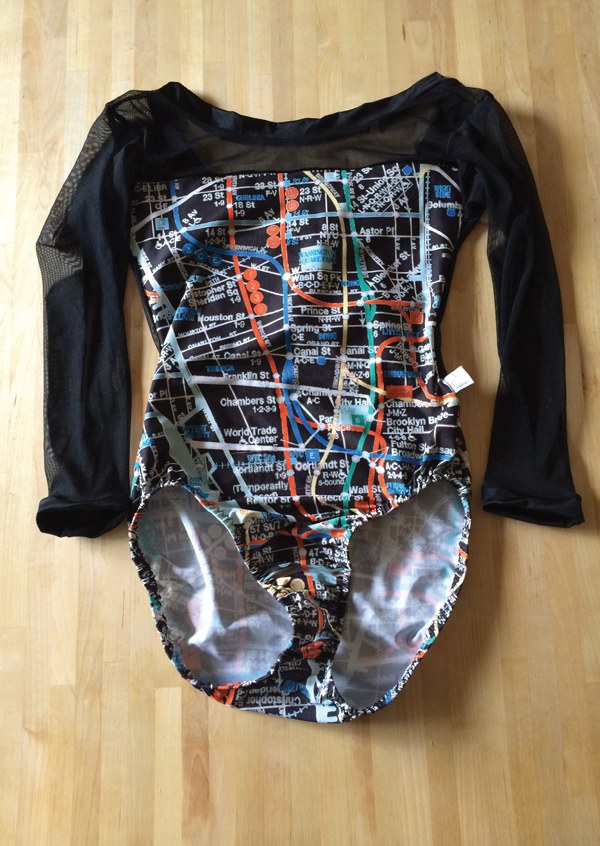 (Courtesy Jordan Reed)
Threading the Needle
Growing up, Reed wasn't always into sewing. She tried out everything from crocheting to baking before creating her first leotard in 2008. "I bought this bright teal, four-way stretch spandex and traced my own pattern," she says. "I wore it to class, and everyone asked me who made it."
The more Reed sewed, the more she realized she had a natural talent for construction and design. "I kept cutting different patterns and mixing different fabrics," she says. Eventually, she started selling her designs in Houston Ballet's dressing room. "My stock wouldn't last the afternoon," she says.
In 2012, dancers at Utah's Ballet West caught wind of Reed's work—Beckanne
Sisk even wore the "Ceriah" leotard on an episode of "Breaking Pointe"—and started placing long-distance orders. "That's when I opened my Etsy page," she says. Her first year was slow, but by 2013, Reed had brought in $2,000 in sales with few promotional
efforts. Dancing was still her main focus in Houston, and she squeezed leotard-making in before and after rehearsals.
A New Seam
In January, Reed moved to NYC to try her hand at freelance dancing. At the same time, her leotard business started to take off—faster than she had imagined it would. "I began noticing my leotards were supporting me more than dance was," she says. She decided to put her dance career on the back burner and took several steps toward establishing Lone Reed Designs as her full-time occupation—like creating a stronger social media presence on Instagram and Facebook and forming connections with fabric manufacturers.
Going from dancer to full-time designer was scary. While Reed was confident in her brand, she was worried about what came next. "Establishing Lone Reed Designs as an actual business required me to do a lot of stuff I didn't know anything about," she says. "This was a whole new learning experience." She sought help from counselors at Career Transition for Dancers, who helped her establish a business plan and register her company's name. "They made me think about my business in a different way," she says. "I knew people liked my leotards, but the counselors answered my questions about things like raising capital. They helped me dig deeper."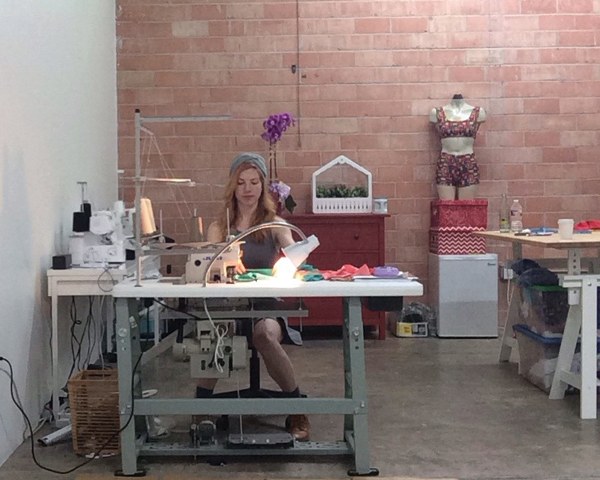 (Courtesy Jordan Reed)
The Finishing Touches
July marked another huge step for Reed's brand: She launched a boutique and workspace in Houston—and the timing was perfect. Students at Houston Ballet's summer intensive flocked to the location to see the fabrics in person and to work with Reed on creating custom-fit designs.
So what's next for Reed? "I'd like to expand my line into fitness wear, to reach more people," she says. Items like sports bras, shorts and leggings—all featuring unique prints, of course—are in line for future release. She also has plans for a new website, which will help grow the business even more. "It's still very new and it's just the beginning," she says. "But I can tell people are eating it up."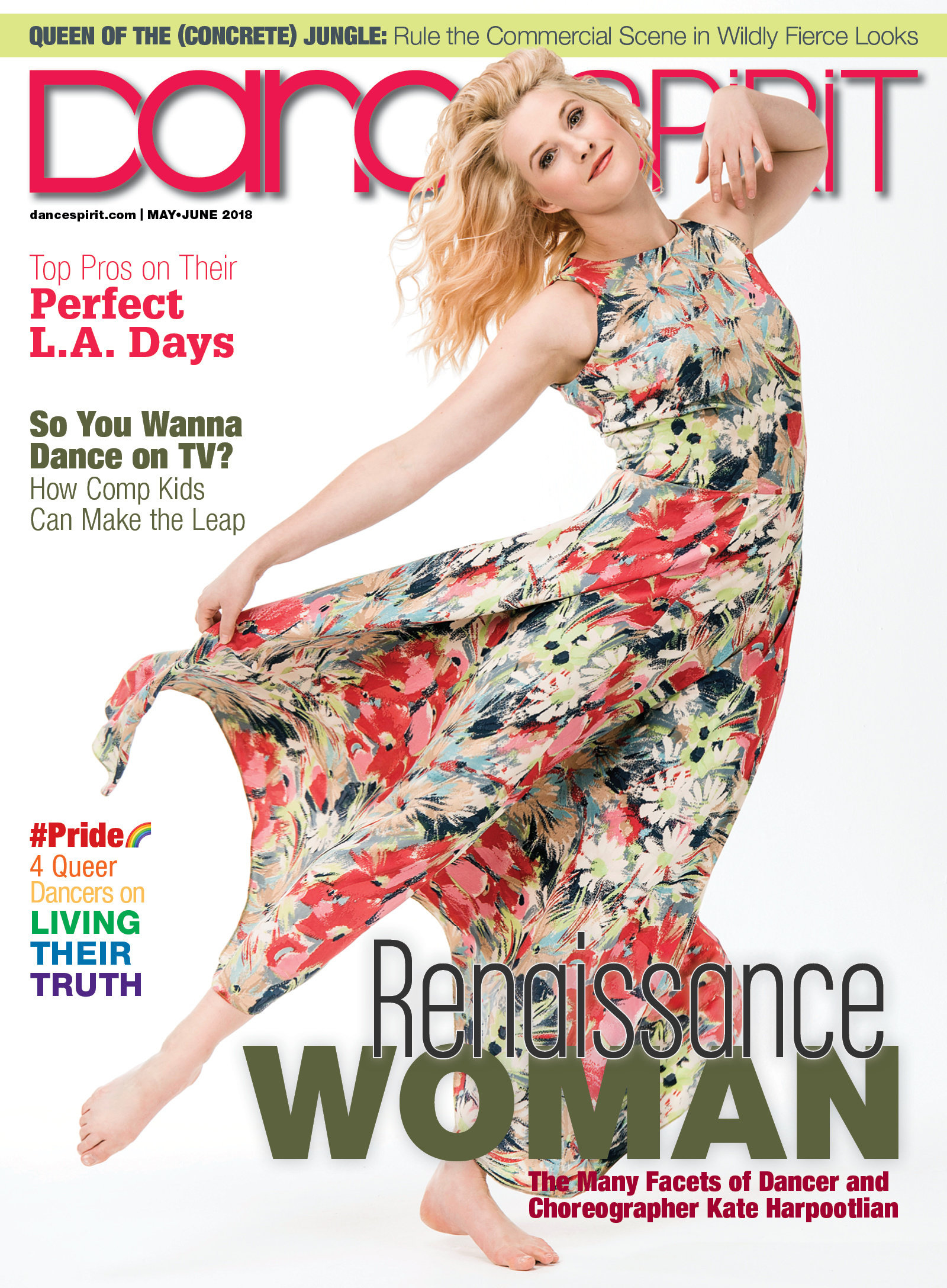 Get Dance Spirit in your inbox