via YouTube
Imagine you'd never danced a day in your life, and then you woke up one morning and said, "Let's do it." Who would you call to guide you through this new, foreign world? Kyle Hanagami, obviously—which is exactly what Ashly Perez, a video personality and producer at BuzzFeed, did. Perez recruited Hanagami to turn her into the dancer she always wanted to be. The catch? She'd never danced a step. The second catch? He had 30 days.
Keep reading...
Show less
Every ballet dancer knows the time, sweat, and occasional tears the art form demands. But many non-dancers are clueless about just how much work a ballet dancer puts into perfecting his or her dancing. So when the mainstream crowd recognizes our crazy work ethic, we'll accept the round of applause any way it comes—even if it comes via four men in tutus. Yep, we're talking about "The Try Guys Try Ballet" video.
Keep reading...
Show less
I don't know what Buzzfeed's connection to Center Stage is, and frankly, I don't care. Because whatever cosmic force is driving the site's writers to put out post after brilliant post about the Greatest Movie of Our Times is obviously a force for good.
The awesomeness started back in 2013, with "26 Steps to Becoming an Amazing Dancer as Told by Center Stage." So. Perfect. (TURNOUT, JODY!)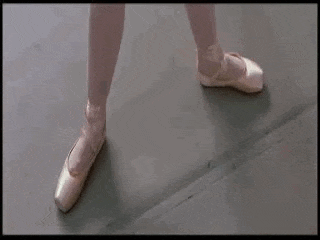 Then there was "20 Times Center Stage Was Truthful, According to Ballet 422," which showed a bunch of delicious little parallels between every bunhead's favorite fictional ballet film and every bunhead's new favorite ballet documentary. (I especially love the Charlie–Justin Peck comparison, which I kind of can't believe I didn't think of myself.)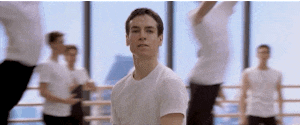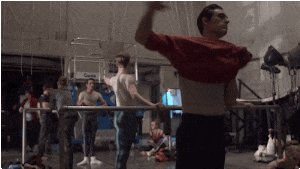 Back in September, we got "Why Center Stage Was the Best Movie of 2000." That may sound like a silly idea (I mean forget 2000, it's the best movie of all time), but in actuality the post was rather insightful, particularly in its recognition of the two greatest quick changes EVER: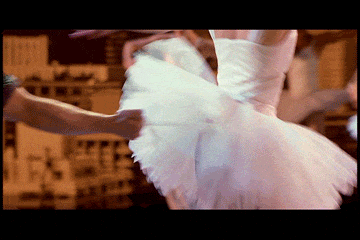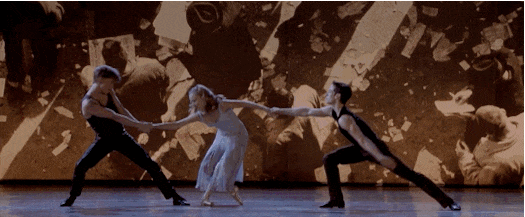 And now we have "How Well Do You Know Center Stage?", the perfect little #TBT quiz. Obviously, you need to take it immediately. But be forewarned: If you don't get a perfect score on this thing, we are officially not friends. It's delightful, but it's JV-level Center Stage trivia, and any self-respecting dance obsessive NEEDS TO BE ON THE VARSITY TEAM. K?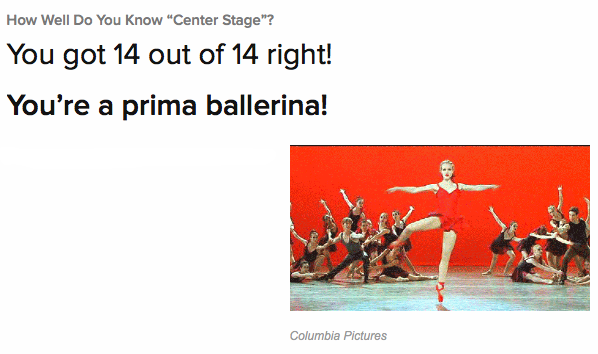 My results, of course. #primaballerina
(All GIFs and images via Buzzfeed)
Oh my gosh, you guys. This. THIS FOR EVER AND EVER.
Sorry—had a cuteness blackout for a second there. Backing up!
Allison Holker and Stephen "tWitch" Boss, aka The World's Most Perfect Married Couple, have been having a lot of fun over at BuzzFeed recently. And in Allison and tWitch land, "having a lot of fun" translates to "reenacting famous dance movies in photos and gifs."
Sounds amazing, right? Well, it looks AMAZINGER. Here's just a taste of the amazingness: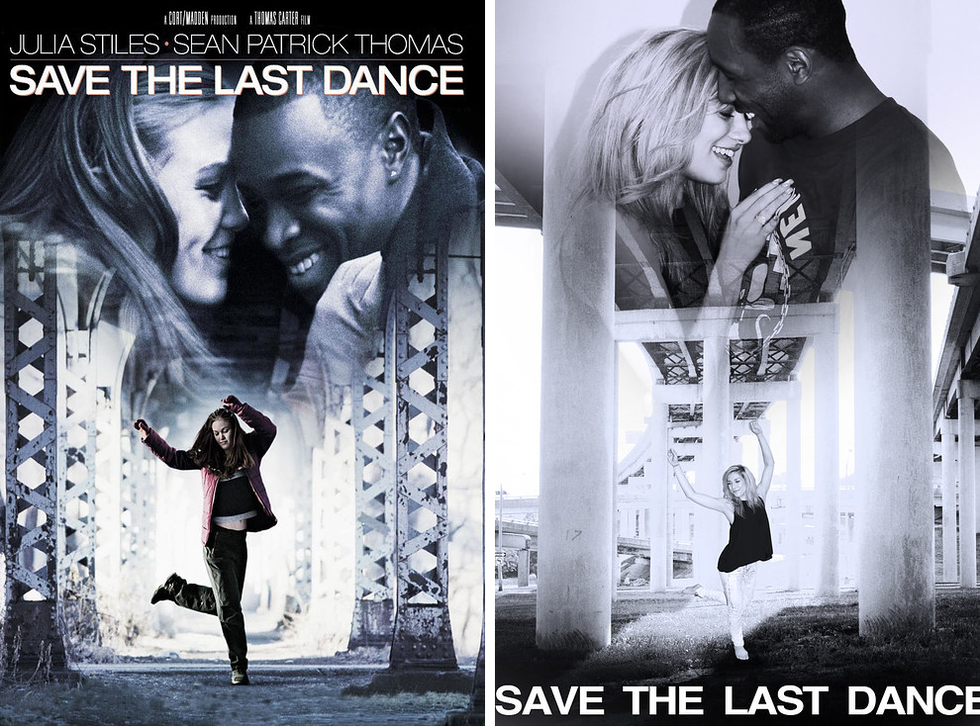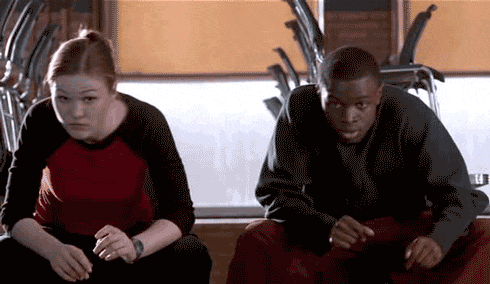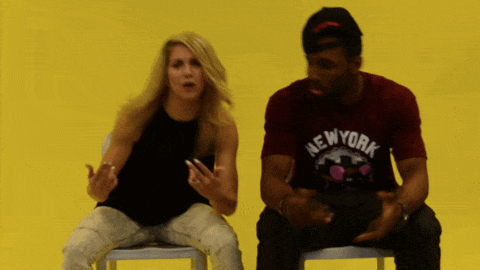 Wait—it gets even better: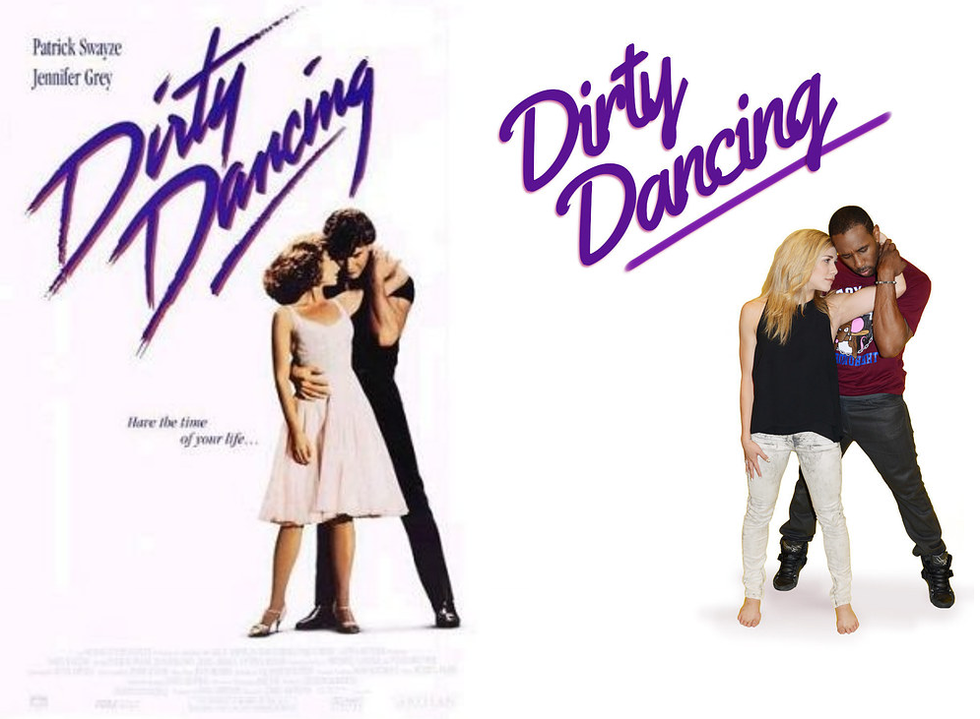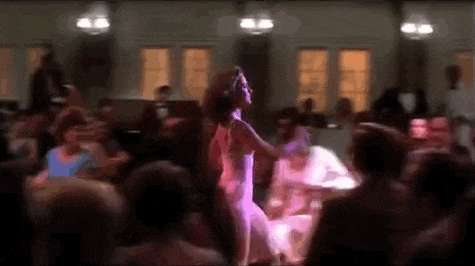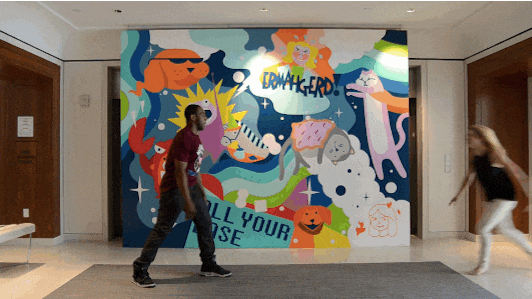 (All images/gifs via BuzzFeed)
For the full shebang, head over to BuzzFeed. And why are tWitchison bestowing these beautiful gif(t)s upon us right now? That'd be because both Allison and tWitch are about to perform as All-Stars on "So You Think You Can Dance," and tWitch is also starring in the upcoming Step Up All In, in theaters August 8. Those underachievers.
(Can't get enough of Hollywood dance power couples? Have we got treats for you.)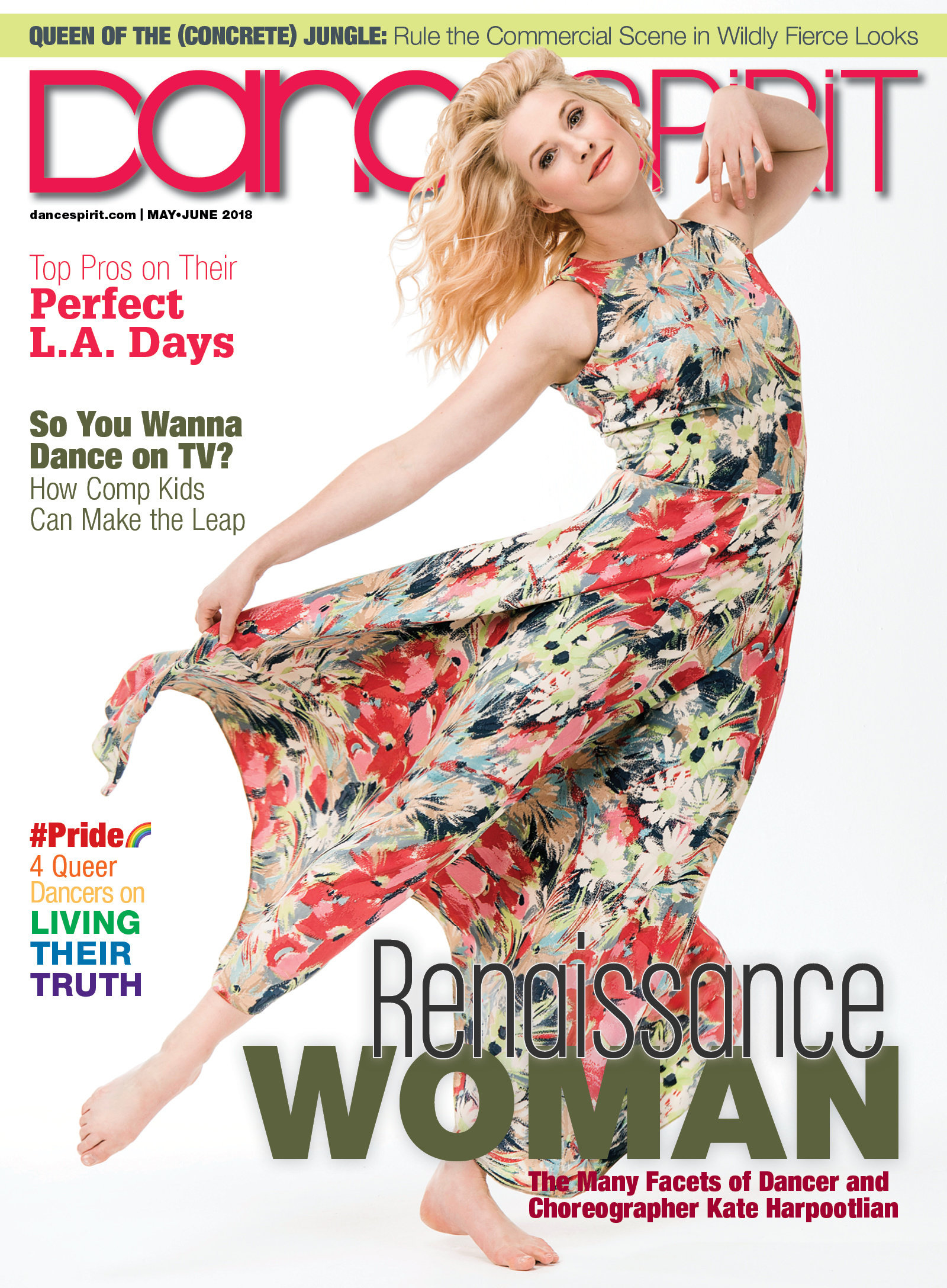 Get Dance Spirit in your inbox