The cast of Kinky Boots (photo by Matthew Murphy, courtesy DKC/O&M)
Once a Broadway show officially opens, most choreographers direct their attention to a new project, and in high school productions, frequently the choreographer can't be present during the entire rehearsal process. That's where the dance captain comes in: Their job is to maintain the integrity of a show's choreo as originally set by the choreographer. "I'm always very careful about who our dance captains are because they're representing me," says choreographer and director Rob Marshall, known for the 2014 Cabaret revival and the 2002 Chicago film.
Working as a dance captain can seriously pay off career-wise. "It's a wonderful job because you learn how to run a show after the director and choreographer leave," Marshall says. "It's a really important position, especially if you're interested in something further in the directorial or choreographic world."
So, what are the steps to dance captain success? We asked pros from across Broadway to weigh in.
Keep reading...
Show less
Question: Could the utterly hilarious and gorgeous actress Emma Stone get any more likeable? The answer, my friends, is yes. Yes she can. Why? Because this star is headed for Broooaaadway!
Stone will take over the lead in the revival of Cabaret, replacing Michelle Williams as Sally Bowles this November. It's Stone's first Broadway role, and judging by Entertainment Weekly's photo of Stone in costume, it's going to be amahzing. Check it out!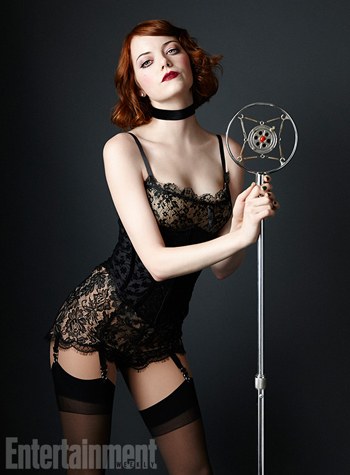 Can't you just hear her singing "Life is a cabaret, old chum!" already? (Photo by Richard Phibbs for Entertainment Weekly)
Now, with iconic Cabaret dance numbers like "Mein Herr," the question becomes, Well, can she dance? I think this clip of Stone from "The Ellen Degeneres Show" sums it up best:
Yes. Yes she can. Get ready, Kit Kat Klub. Stone is going to rock it.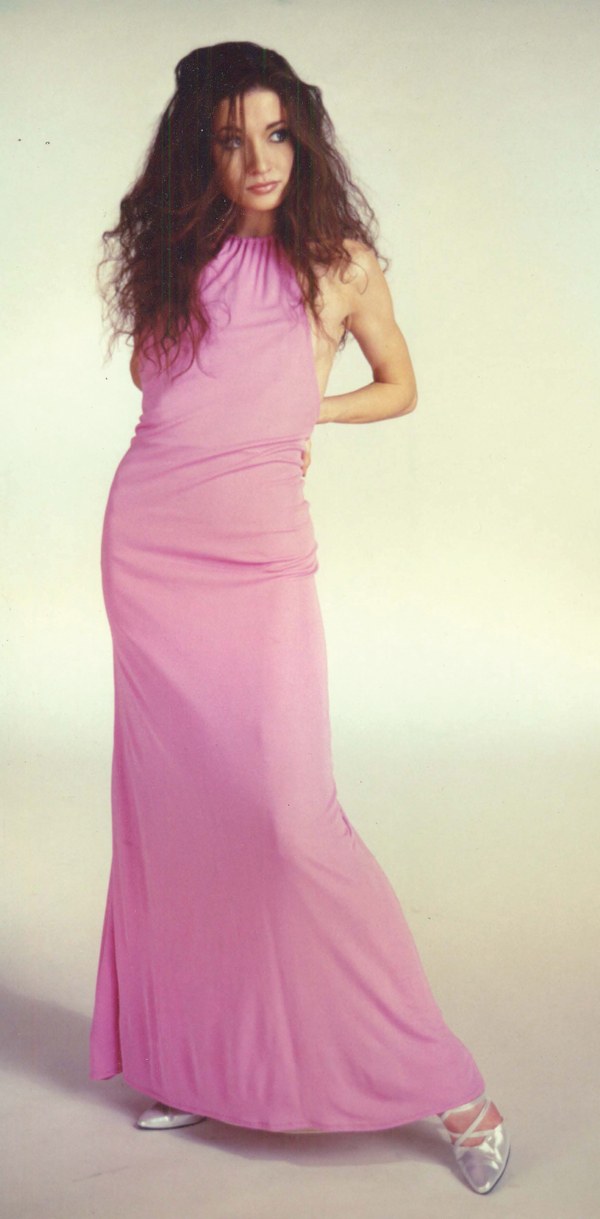 (courtesy Jessica Pariseau)
Jessica Pariseau is no stranger to the sultry, shadowy world of Cabaret. This triple threat got her first taste of the Kit Kat Klub during the national Broadway tour of the show in 1999. Since then, she's performed in The Producers on Broadway, in the national tour of Chicago, as a Radio City Rockette and in several movies and TV shows. Now, she's back on the Great White Way with the Kit Kat dancers. See Jessica in Cabaret, opening April 24 at Studio 54 in NYC, and read on for The Dirt. —RZ
If you could work with any performer, past or present, who would you choose? Audrey Hepburn
What's your must-see TV show? I have a three-year-old son, so "The Wonder Pets" is a must-see show at our house.
What's your favorite movie? I just saw the movie Her which was beautifully acted and really thought-provoking.
What's your biggest guilty pleasure? Baking! Specifically my "scientific" search for the best chocolate chip cookie.
What's your favorite food? Fennel—I love its smell and flavor.
If you weren't a performer, what would you be? A CIA operative who travels the world
Who would play you in a movie? I know I'm living in a fantasy world here, but...Angelina Jolie.
What would you name a musical about your life? Freckles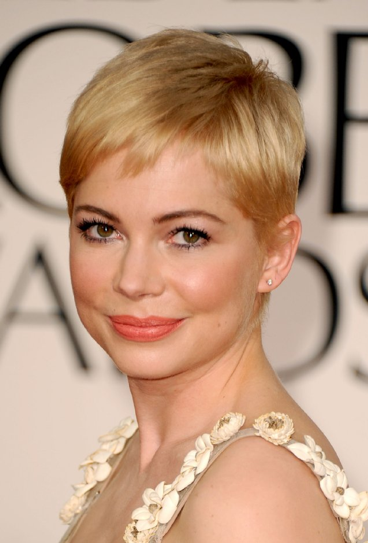 It's time to bust out all your old "Dawson's Creek" DVDs! Why? Because you'll want to rekindle your Michelle Williams obsession in time for this mega-star's Broadway debut. That's right, the three-time Academy Award nominee is officially coming to the Great White Way to star as Sally Bowles in Cabaret. And after the way she moved—and sang—in 2011's My Week with Marilyn, there's no question she's suited for the part.
The 1998 Cabaret revival on Broadway was nominated for 10 Tony Awards and won 4—and many of the things that made that production so great are staying the same, including choreographer Rob Marshall and Tony-winner Alan Cumming in the role of the M.C. But Williams promises a new—and very exciting—twist.
Cabaret begin previews at Roundabout's Studio 54 theater in NYC March 21 and opens April 24.
I know I'll be first in line for tickets!
Feb. 05, 2013 12:42PM EST
Quick! Think of a musical that epitomizes the Bob Fosse style.
Did you pick Cabaret? Odds are pretty good you did. Who doesn't associate Fosse with fishnet-clad girls vamping to "Mein Herr"?
But here's an interesting fact: The original Broadway production of the now-iconic show, which premiered in 1966, was actually choreographed by Ron Field, not Fosse. It wasn't until the 1972 movie version, which Fosse choreographed and directed, that the jazz legend was able to put his sultry stamp on the musical numbers—which became the perfect showcase for star Liza Minnelli and her gorgeous gams. (Here's another fun fact: Guess who played the Minnelli character, Sally Bowles, in the 1968 West End production of the show? None other than Judi Dench.)
The film won eight Oscars almost exactly 40 years ago. In celebration that anniversary, a high-definition Blu-ray version of Cabaret has just been released. You can get your copy here. (Warning, though: Like a lot of Fosse, it's a little risqué.)
Four members of the film's cast, including Minnelli and Joel Grey, made an appearance on "The Today Show" last week to talk about Cabaret's birthday and the awesomeness of Bob Fosse. They even treated Hoda and Kathie Lee to a little impromptu serenade. It's adorable. Take a look!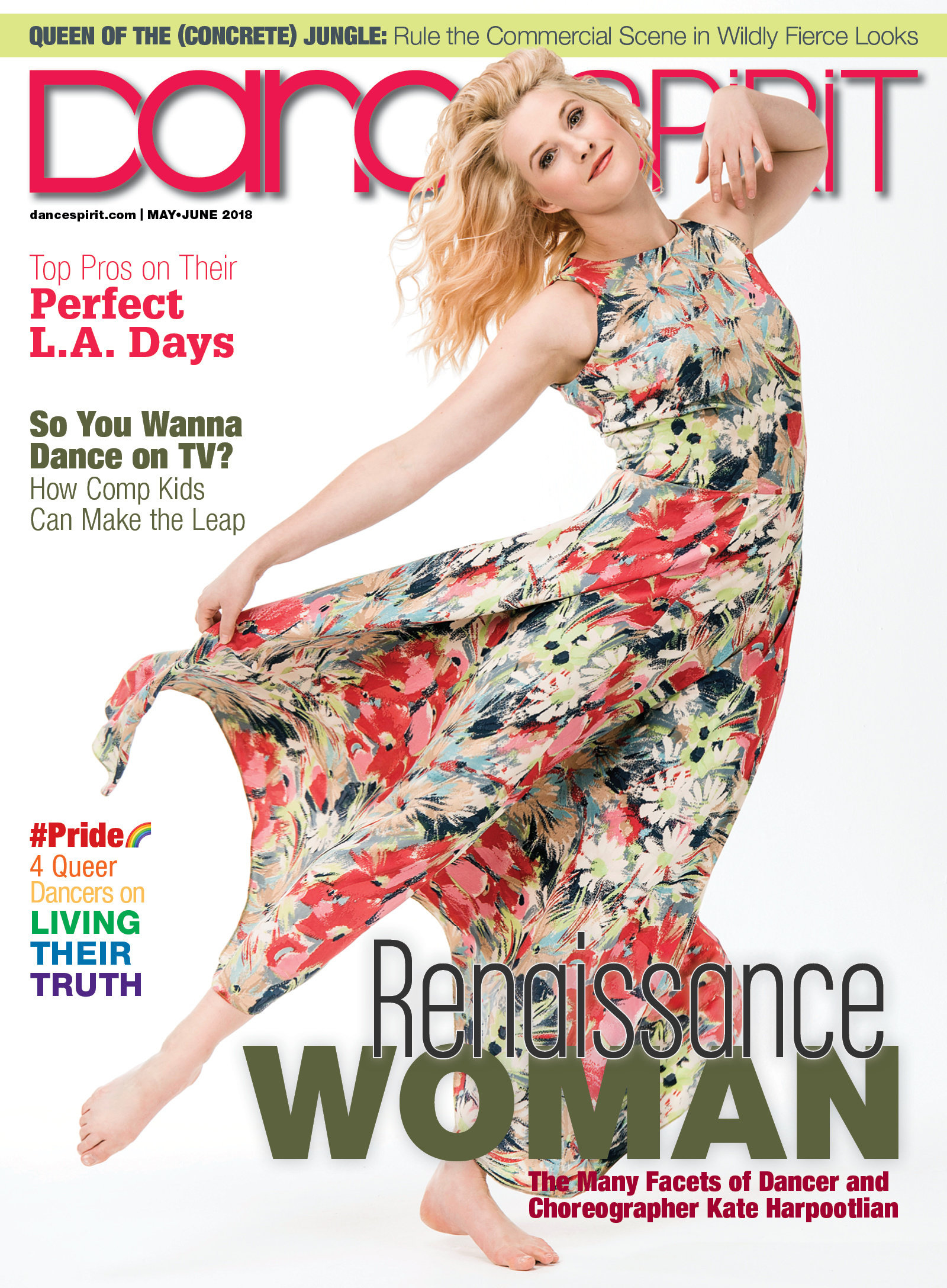 Get Dance Spirit in your inbox