Heyyyyy, everybody. How have your summers been so far? Fun? Relaxing? A little bit lazy?
Well, while all us normal humans have been lounging by the pool,* the superbeings of the 8 Flavahz crew have been crazy productive. In the month of July alone, they've given us two new videos—delicious nuggets of dance goodness that are the perfect distraction for these long summer afternoons.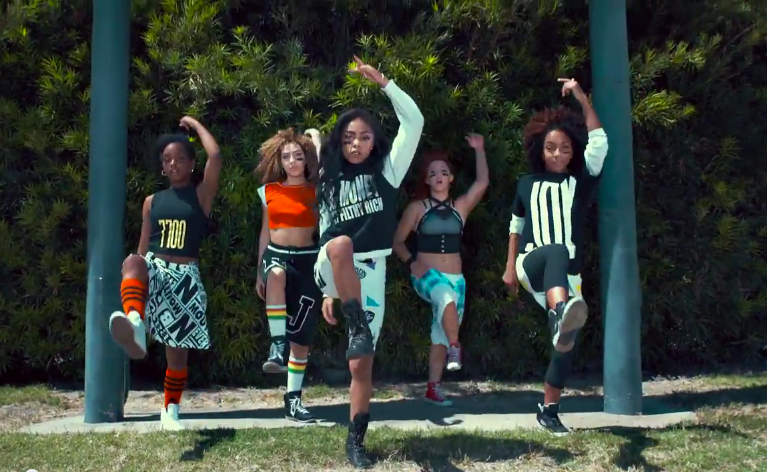 Love. These. Ladies. (screenshot from "Let It Go")
First came "No Flex Zone," choreographed by Will "WilldaBeast" Adams and Janelle Ginestra. It's a compilation of choreo snippets set to all the most earworm-y songs from the past few years ("No Flex Zone," yes, but also stuff we'd forgotten how much we loved, like "Chicken Noodle Soup" and "Get Your Freak On"). We were especially happy to see Camren Bicondova—who's been busy with her starring role on a little show called "Gotham" recently—back with 8 Flavahz for this one.
And then they gifted us with "Let It Go," a Brian Friedman–choreographed extravaganza set on a high school football field. Why that location, aside from all the amazing choreo opportunities presented by bleachers? The clip is actually a promotion for #EastLosDanceBattle, a contest linked to the July 15 season premiere of Hulu's high school soap "East Los High." If you submit a dance video set to Chonique Sneed's "Let It Go," you could win a year's subscription to Hulu. So, get on that, everybody!
Happy summer, guys. May the amazing 8 Flavahz ladies inspire us all to spend more of it dance class.
*Jokes! We know you've been working your buns off in summer intensives and at Nationals. You've earned your pool time.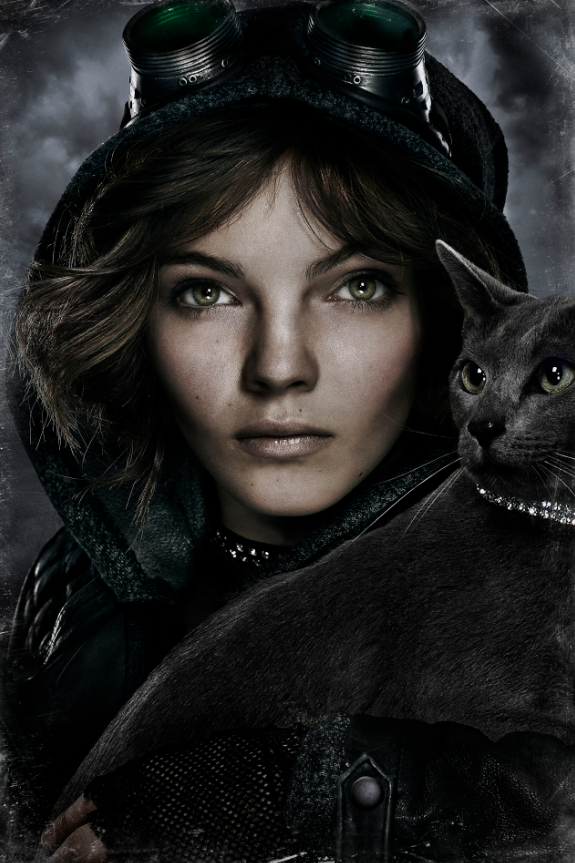 Camren as Selina Kyle (photo Justin Stephens/FOX)
Back in 2012, when we first met Camren Bicondova, she was already a dance phenom—one of the tiniest members of the 8 Flavahz crew and a PULSE Elite Protégé. She'd begun dipping her toes into the acting world, too, starting with a role on Disney's "Shake It Up."
These days, Camren's combining her loves of dance and acting in a role that seems tailor-made for her: the teenage Selina Kyle (later known as Catwoman) on FOX's edgy Batman origin series, "Gotham." Camren's dance skills are helping her nail the character's feline grace—and the part ties into her own love of kitties, too.
Dance Spirit caught up with the multitalented 15-year-old to find out all about "Gotham" life. (Tune in to FOX tonight at 8/7c to see Camren in action!)
Dance Spirit: What was the "Gotham" audition process like?
Camren Bicondova: When I first went in, I thought the audition was for a girl named Lucy, a pickpocket who happens to be catlike. It didn't make sense to me—I was like, Hmm, that sounds like Catwoman!—but I did my best to get the job. They told me they wanted me to do cat movements, so I choreographed a set. I looked up cat videos on YouTube, and then incorporated some breaking and contemporary stuff. I even mixed in some things that my own cat, Mr. G, does. He's my buddy, so that was fun. Afterward, they told me that I did get the part of Selina Kyle. I freaked out!
DS: How does your dance experience factor into the role?
CB: I use my dancing a ton. As a dancer, I'm comfortable in my own body, which helps me get the fluid look that Selina needs—I know what will look good and what won't.
DS: A lot of talented actresses have played Selina Kyle in the past, including Michelle Pfeiffer and Halle Berry. Did you watch their performances?
CB: I watched ALL of them, and they're all so amazing! At first that was a little intimidating. But in "Gotham," Selina's not Catwoman yet—she's still just a 14-year-old pickpocket. And that gives me a little leeway. I don't have to be a woman; I can just be a kid. Since realizing that, I've been focusing on the way Selina is portrayed in the comic books, which tell her story from the beginning.
DS: How have you juggled filming, school work and dance training?
CB: I honestly have no clue! It's really hard. I have to do school stuff between scenes, so I go from Selina Kyle, to math, to Selina Kyle, to history. Luckily I have a really cool teacher who's been helping me. And since we're filming in NYC, I've been taking class at Broadway Dance Center, which is great. I've been focusing on ballet. It helps with the fluidity of Selina's movement, and it's also the core of all dancing, so it's the most beneficial use of my time.
DS: What's been the most exciting thing about working on "Gotham"?
CB: I love getting to dive deep into a character. And also wearing my leather suit everywhere.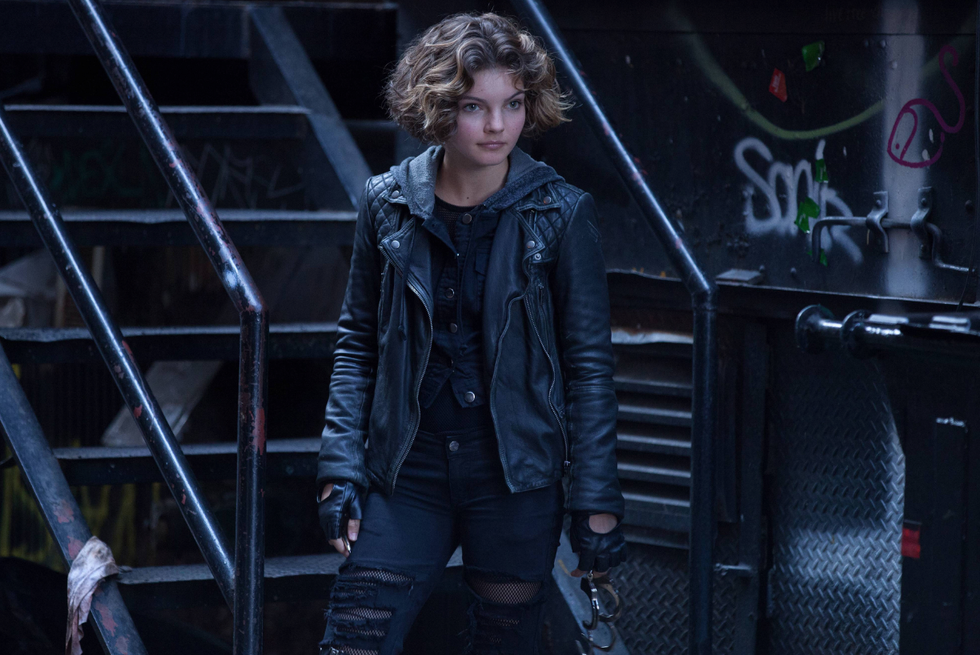 Yeah, that suit is pretty awesome. (photo Jessica Miglio/FOX)
DS: In the future, do you see yourself doing more acting, or dancing, or a mix of both?
CB: I'm thinking a mix. I'd still love to go on tour as a backup dancer, but I'd also like to do acting work with someone like Mark Wahlberg—that would be cool. I'm not leaning more toward one or the other. I'm living my life!
We'll admit it: Stalking incredible hip-hop choreographers and dancers on YouTube is a favorite activity here at DS.
Can you really blame us though? There's just too much good stuff out there!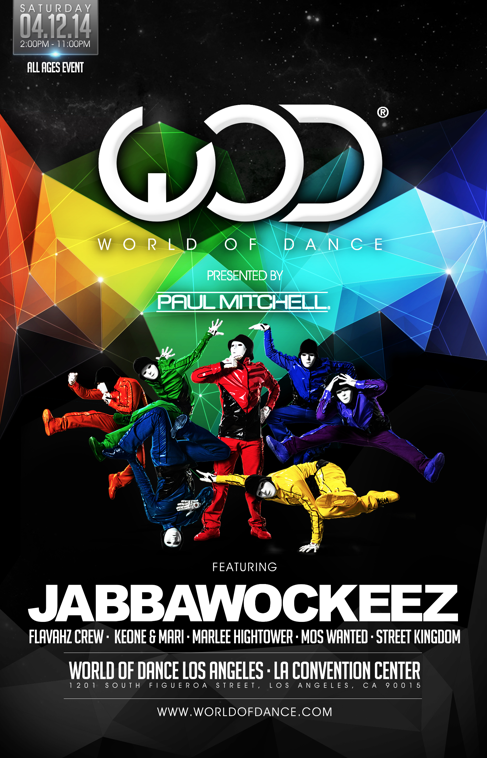 So naturally, we're STOKED for the start of the 2014 World of Dance Tour—the largest international urban dance competition in the world. Top hip hoppers from around the globe come to WOD to compete, but it's so much more than a competition. It's a celebration of the culture, the people and the ideology of hip hop. It's entertainment. It's education. Basically, it's all the satisfaction of a glorious YouTube binge...but live.
While the tour officially kicks off in Belgium on March 23, its first U.S. stop will be L.A. on April 12. What happens when you bring the Jabbawockeez, 8 Flavahz Crew (CamCam!), Marlee Hightower, Mos Wanted Crew, Street Kingdom and Keone and Mari Madrid to the same venue? Magic. Magic is what happens.
For all you east-coasters out there (or for anyone else not convenient to L.A.), don't worry—WOD will be making its way across the country (in addition to stops in England, Germany, the Netherlands and Canada). Click here for the full schedule and to buy your tickets.
And in the meantime, get excited with this super epic teaser for World of Dance L.A.:
You may remember Camren Bicondova from our November cover story, in which we dubbed her a crucial member of "Hip Hop's Next Generation." (We featured her back in November 2012, too, in our "You Should Know" column.)
Now, our girl CamCam is onto even bigger things: She was just cast as Selina Kyle—a young Catwoman, before she became Catwoman—on the upcoming FOX drama series "Gotham."
Camren's character is "a teenage orphan who is suspicious and wholly unpredictable. A street thief and skilled pickpocket, she's dangerous when cornered." Sounds awesome to us—and here's hoping "dangerous when cornered" translates to "has some killer dance moves and is going to get a chance to show them off!"
The show is planned for FOX's 2014–15 programming schedule, which seems super far off, so in the meantime, here's our latest favorite video from Camren:
Congratulations, Cam! We're so psyched for you and can't wait to tune in!
One of the best things about being a Dance Spirit editor is scouring the globe for emerging talent.
I love spending hours at shows, competitions and even online just searching for that young special someone with a just-about-to-burst-through "It" factor.
Camren Bicondova is one of those dancers you need to know—which is why we featured her recently in our monthly "You Should Know" column.
Camren is talented and sweet, and at just 13 she's already navigating her way through the professional dance world. (Remember her as one of the "flavahz" from the 8 Flavahz crew on "America's Best Dance Crew" Season 7?)
It's so much fun watching these dancers we spot every day progress and delve into the working dance world. I just about squealed when I saw this video from choreographer Tessandra Chavez, starring our very own little Camren.
Enjoy!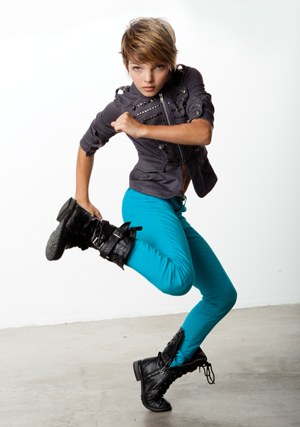 Camren Bicondova (by Michael Higgins)
Whether she's in class at L.A.'s Millennium Dance Complex, demonstrating at The PULSE On Tour or competing on "America's Best Dance Crew," it's easy to pick Camren Bicondova out of a crowd of dancers. She's probably the smallest, with the cutest pixie cut—and she probably has the most swagger. At just 13 years old, Camren has the cool-kid thing locked down. She's effortlessly stylish, and she's got the dance skills to match.
Though she makes it look easy, Camren has put in the work to master her hip-hop moves. She began dancing at age 6 after enduring years of seizures. Her mom put her in dance classes hoping they would help—and they did. Camren hasn't had a seizure since she took her first class. She enrolled in ballet and hip hop at a studio in her hometown of San Diego, CA, and began competing and attending conventions. But a few years later, her family moved to Hawaii when her dad, a Navy SEAL, was transferred there.
It was in Hawaii, dancing with the studio 24-VII Danceforce, that Camren truly learned to love dancing. "24-VII isn't competitive," she says. "We just danced our hearts out. That's the way it is there: You dance and let yourself feel good. That's when I got more serious about hip hop and jazz funk. I was like, 'This is nice. I can just be me.' "
Eventually, Camren made her way back to the convention scene, dancing at a PULSE event in L.A. It was there that a Clear Talent Group agent spotted and signed her. Camren's first professional job was a role on Disney's "Shake It Up." "I got to see how an actual job works," Camren says.
After "Shake It Up," Camren's professional life took off. She booked a role in the film Battlefield America and formed the 8 Flavahz crew— which took second place on "ABDC" Season 7—with a group of L.A.- and Hawaii-based dancers. But Camren's career highlight was becoming a PULSE Elite Protégé for the 2011–12 season, which allowed her to travel with the convention, assisting its big-name faculty. "I never thought of myself as a technical dancer," Camren says. "The teachers pushed me and told me I can be technical."
Now, her family has been transferred back to California, where Camren will make L.A. her home base. She takes classes every day and recently performed in this year's Macy's Glamorama show. And Camren has big future plans: "I want to be a dancer, of course," she says. "And an actress. And a model. And a choreographer."
FAST FACTS
Most-played on her iPod: "No Diggity" by Blackstreet featuring Dr. Dre and "Changes" by 2Pac featuring Talent
Must-see TV shows: "So You Think You Can Dance," "America's Next Top Model" and "Phineas and Ferb"
Favorite actress: Jessica Alba. "My favorite movie is Honey."
Who would play her in a movie: "The boy who played Porky in The Little Rascals!" [Zachary Mabry]
If she could be a superhero, her power would be: Reading people's minds.
Her live-by mantra: "Eat, sleep, dance, repeat."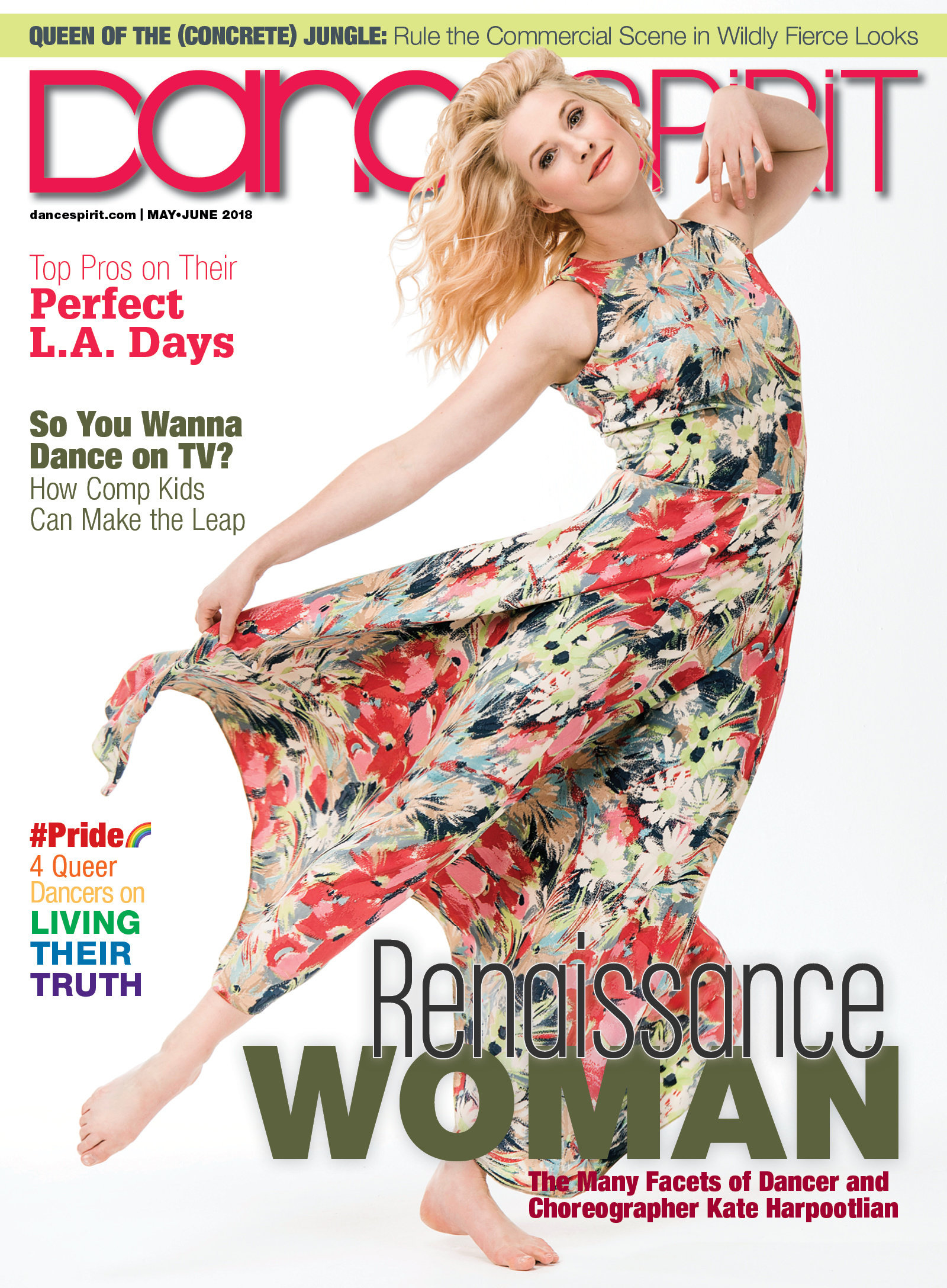 Get Dance Spirit in your inbox