Jacob Jonas may be from California, but he's got a New Yorker's heart. The choreographer first wowed NYC audiences in 2013, when his piece In a Room on Broad St. won third place at the Capezio A.C.E. (Award for Choreographic Excellence) Awards. And while in town a year later (to present an evening-length version of In a Room), the choreographer—who's also a budding filmmaker—got some pretty amazing shots of the City that Never Sleeps.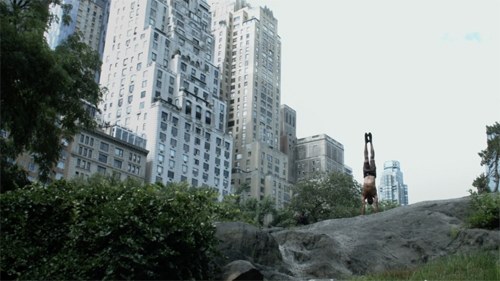 Tranquility amid the chaos—a still from Lucid in New York

The resulting film, Lucid in New York, perfectly captures quintessential NYC scenes. The across-the-subway-platform tableau? Check. Central Park greenery against the skyscraper-filled skyline? Check. Views of the water, the High Line and crowded plazas? Triple check. Plus, all of the "I-want-to-go-to-there"–inducing shots feature Jacob Jonas The Company dancers, making the whole thing even more enticing. Check it out: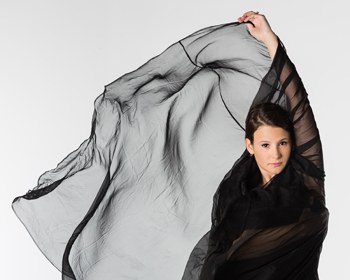 Lindsay Nelko
(photo by Kristen Sawatzky)
At last year's Capezio A.C.E. (Award for Choreographic Excellence) Awards in NYC, Lindsay Nelko tied for third place, winning $3,000 to produce her own show in conjunction with Capezio and Break the Floor Productions. Next week, we'll see the fruits of that partnership: Nelko will present the world premiere of her evening-length work, Awakening, at Ailey's Citigroup Theater on August 6 and 7.
Nelko, who has choreographed for "The X Factor" and "So You Think You Can Dance," has made some top-notch connections over the course of her career, so it's unsurprising that the cast of Awakening is pretty spectacular. Of the 24 dancers, eight are appearing courtesy of Complexions Contemporary Ballet, four are current or former members of Cedar Lake Contemporary Ballet, and others have performed with San Francisco Ballet, Miami City Ballet and the Bad Boys of Dance. It's a seriously out-of-this-world roster.
Dance Spirit caught up with Nelko to learn more about Awakening.
How would you describe the show?
Awakening is loosely based on my life, and on the moments of realization—or awakening—in certain feelings or events. There are 18 small narratives woven together that depict those feelings, including sadness, anxiety, joy, friendship and young love. There's also the theme of awakening in terms of sleep. The show moves between reality, the dream state and hypnagogia, which is the state between wakefulness and sleep.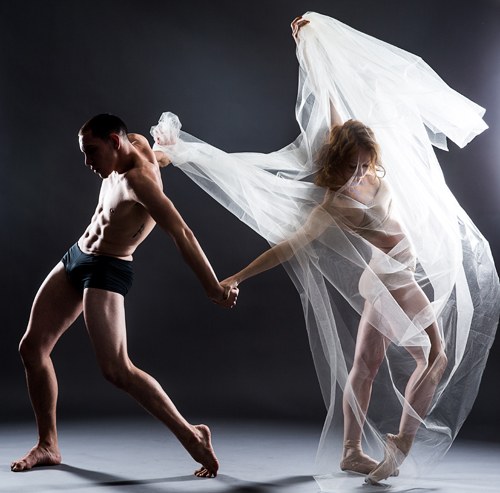 (L to R) Mark Caserta and Casey McIntyre appearing courtesy of Complexions Contemporary Ballet in Lindsay Nelko's Awakening
(photo by Matthew Murphy)
That seems pretty deep.
It is! I've been inspired by my life's journey. I feel like artistic work frequently stems from our selves. It's been like therapy to have my own show. I've been able to dive deeper, bring those experiences to life through incredible dancers and share it all with a wider audience.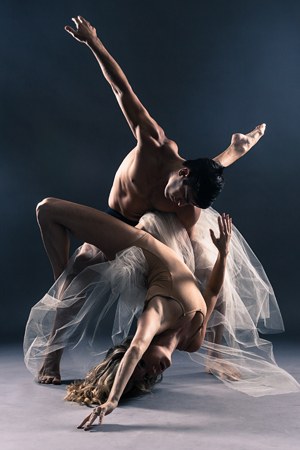 Um, wow.
Jeffrey Sousa and Ashley Fitzgerald in Awakening
(photo by Matthew Murphy)
How has Awakening evolved over time?
Well, the process really started in May 2013, when I created and workshopped Awakening for the Royal Winnipeg Ballet. (Then I presented an excerpt at the A.C.E. Awards.) At that time, however, not all of the pieces were finalized, and I've since added a few more to the work. And while my first cast was amazing, I've been blessed to have an incredibly diverse cast this time around. There will be 18 classical and contemporary ballet dancers, in addition to modern, jazz and musical theater dancers. It's going to be an interesting mix, but also a truer representation of my work.
Can't wait for August 6? Watch a clip of Awakening from last year's ACE Awards below, and click here for more information.
The theme at this year's Dance Teacher Summit Capezio A.C.E. Awards?
Girl power, baby.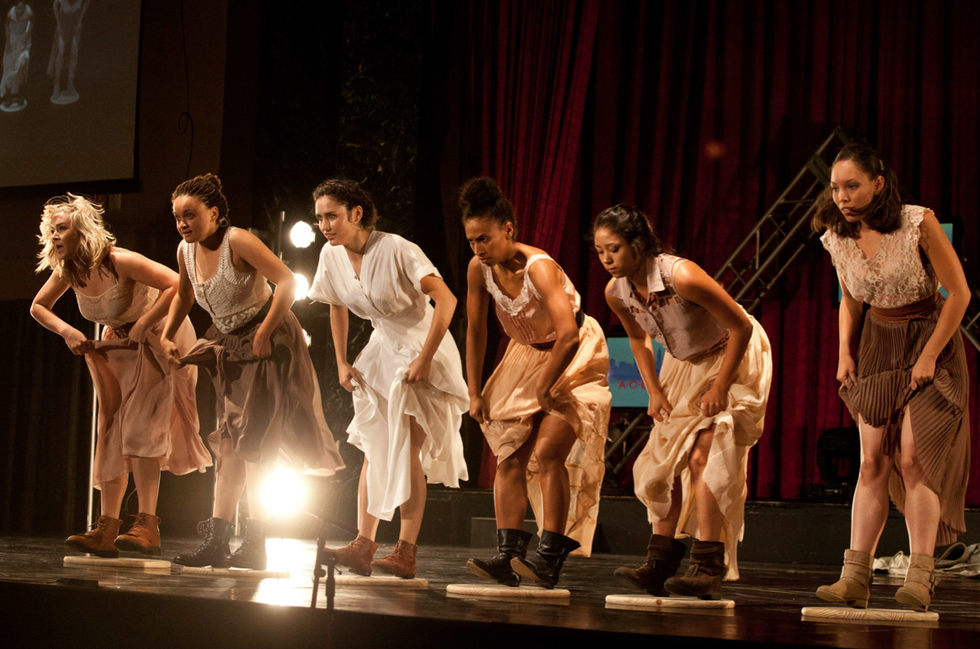 For the first time in the choreography competition's history, all three top prizes went to women.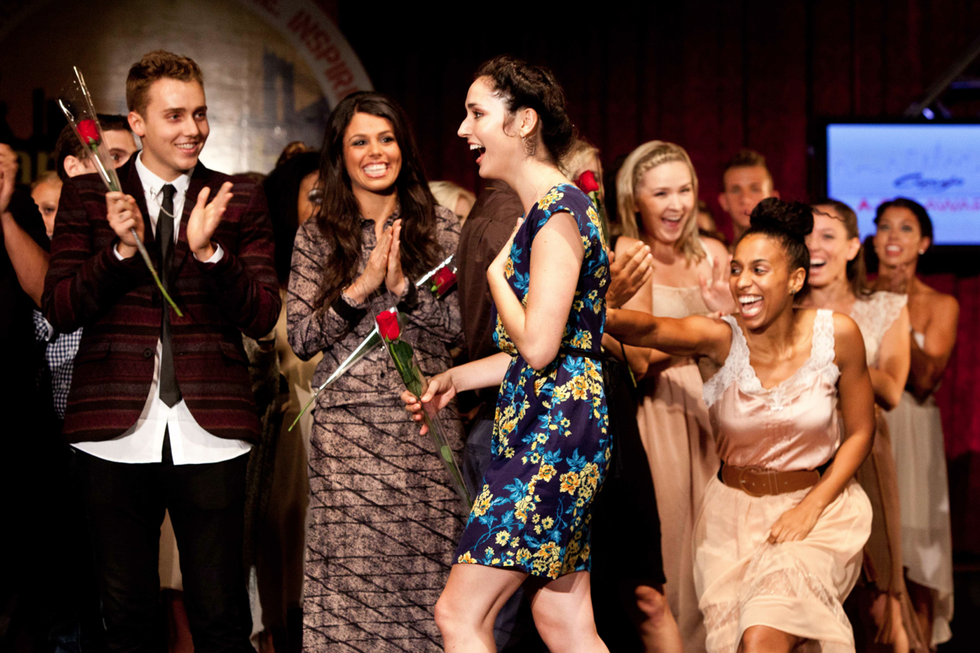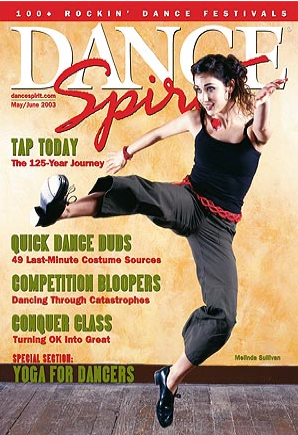 Taking home the night's top award—a $15,000 production budget to go toward a show in NYC—was tapper (and former DS cover girl!) Melinda Sullivan.
Sullivan's piece, "Gone," wasn't quite a tap number since there were no tap shoes in sight. But there was a whole lot of rhythm, some serious syncopation and some awesomely-intricate sand dancing on a big canvas blanket. Watch Melinda's winning piece here.
We can't wait to check out Sullivan's show next year in the Big Apple.
The evening's first runner-up award went to Dana Foglia, another DS favorite, for her quirky routine called "Ribbons," featuring a massive group of black-and-white-unitard-clad dancers.
Nabbing the second runner-up prize was Bree Hafen, the adorable mom who auditioned for "So You Think You Can Dance" this season. Her number, "Terminal Soul," was a hit on the comp scene last year and included the always-lovely Madi Hicks.
To recap: Women rock. Keep choreographing, ladies. We love your moves. And congratulations to all of the A.C.E. Award participating choreographers!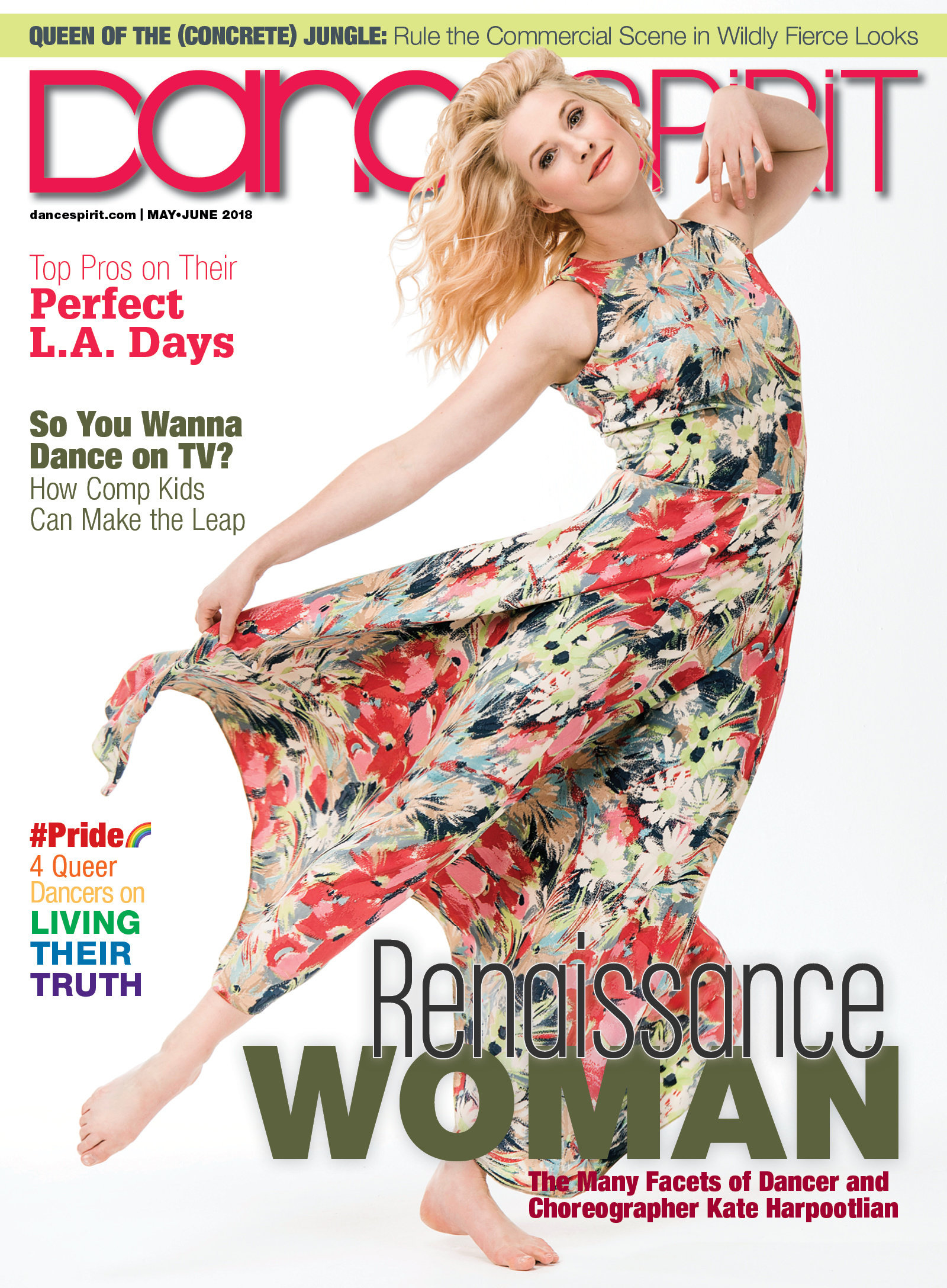 Get Dance Spirit in your inbox