Every year, Career Transition for Dancers—that fantastic organization that helps pro dancers figure out their post-dance lives—puts on a wonderfully over-the-top, star-studded gala. Attending it has become one of my favorite DS editor perks, because it's always so darn joyful—it's all about dancers celebrating dancers. Last night's gala show was a smorgasbord of awesome performances and touching tributes. Here are my top five highlights:
5. A ton of people did a delightfully schmancy take on the Shim Sham. To kick (or tap, rather) off last night's festivities, the American Tap Dance Foundation gathered a stageful of tappers, young and old, to perform a dressed-up version of the classic routine. It was really moving, actually—a tradition being passed from one generation to the next, right before our eyes.
4. The Dance Theatre of Harlem dancers proved they could get down—in pointe shoes. The company's gorgeous classical dancers got in touch with their funkier sides in an excerpt from Robert Garland's Return, set to the music of James Brown. The only thing better than beautiful ballet technique is beautiful ballet technique mixed with the Mashed Potato.
3. There was a Rockette alumni kickline, and it was glorious. 14 lovely former Rockettes reunited to accompany Broadway legend Karen Ziemba's performance of "I Wanna Be a Rockette." (The group included our friend Amanda Kloots-Larsen.) Naturally, it was leg heaven. Once a Rockette, always a Rockette!
2. Alvin Ailey American Dance Theater's Kirven Douthit-Boyd showed off his insane body control. He performed Takademe, choreographed by Robert Battle—a tour-de-force solo that's basically a visual illustration of its intricate, spoken-word Indian Kathak score, matching every single syllable with a gesture. And, um, there are a LOT of syllables. Douthit-Boyd had the audience erupting in spontaneous cheers throughout his performance—he was that unbelievable.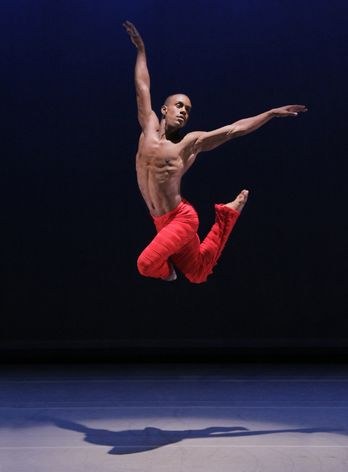 Douthit-Boyd in Takademe (photo by Paul Kolnik)
1. Angela Lansbury received the Rolex Dance Award, and we all decided to be Angela Lansbury when we grow up. Mrs. Potts is, unsurprisingly, the class act to end all class acts. Though she isn't really known for her dance skills per se, her acceptance speech was a lovely, heartfelt tribute to dancers and former dancers. And then she gave us some Fosse kick action on her way offstage, and our hearts melted into happy little puddles. (Also, fellow theater legend James Earl Jones presented her award, which, THAT VOICE.)
Oct. 09, 2013 11:11AM EST
One of the best perks of being a DS editor is going to the annual Career Transition for Dancers gala. What could be better than a super-glittery event for a great organization, featuring performances by top dancers from all over?
The 2013 gala, themed "Broadway and Beyond" and honoring the inimitable Ann-Margret (who makes me want to rethink the way I spell my name), was held last night at New York City Center. As usual, it didn't disappoint. Here are my top 5 moments from the evening:
1) Kelly Bishop sang "At the Ballet." You probably know Bishop as Emily Gilmore from "Gilmore Girls," or tough teacher Fanny Flowers from "Bunheads" (RIP!). But before she became a Hollywood star, she was a true Broadway baby. She originated the part of Sheila in A Chorus Line, and if there's anything that gives me more goosebumps than listening to "At the Ballet," it's listening to Kelly Bishop tear her way through "At the Ballet." Her voice may not be what it once was, but she still packs a powerful dramatic punch.
2) Randy Skinner and Sara Brians channeled Fred Astaire and Eleanor Powell. I love a good old-fashioned tap number. An elegant lady and a dashing gentleman breezing their way through a classic Broadway tune? Yes please. These two talented tappers performed an impressive routine set to Cole Porter's "Begin the Beguine," and if you're wondering what it looked like, watch this.
3) Dulé Hill, Jason Samuels Smith and Jimmy Tate kicked things up a notch. After all that about loving classic tap, let's be honest: I'm also a sucker for a good hoofer—or three. This top-notch trio's tribute to Broadway tap veteran Danny Daniels (who choreographed) kept things classy, but still gave each dancer a few opportunities to get down.
4) Lynn Cohen played Agnes de Mille. (Don't know who Lynn Cohen is? Yes you do: She's Magda from "Sex and the City." Eee!) Though Agnes de Mille was one of the original brains behind CTFD, it's still a little unclear why Cohen was around to do her best de Mille for a few minutes between some of the dance acts. In the end, though, who cares? She was fabulous.
5) Liza Minnelli presented Ann-Margret with the Rolex Dance Award—and everyone in the audience died of happiness. Nothing compares to watching those two song-and-dance queens onstage together. Especially when they're dressed in the world's most sparkly confections and cracking jokes like, "Can you believe we're both still alive?" Amazing.
Speaking of amazing: I'll leave you with Ann-Margret doing her thing (with Elvis!) in 1964's Viva Las Vegas. Enjoy!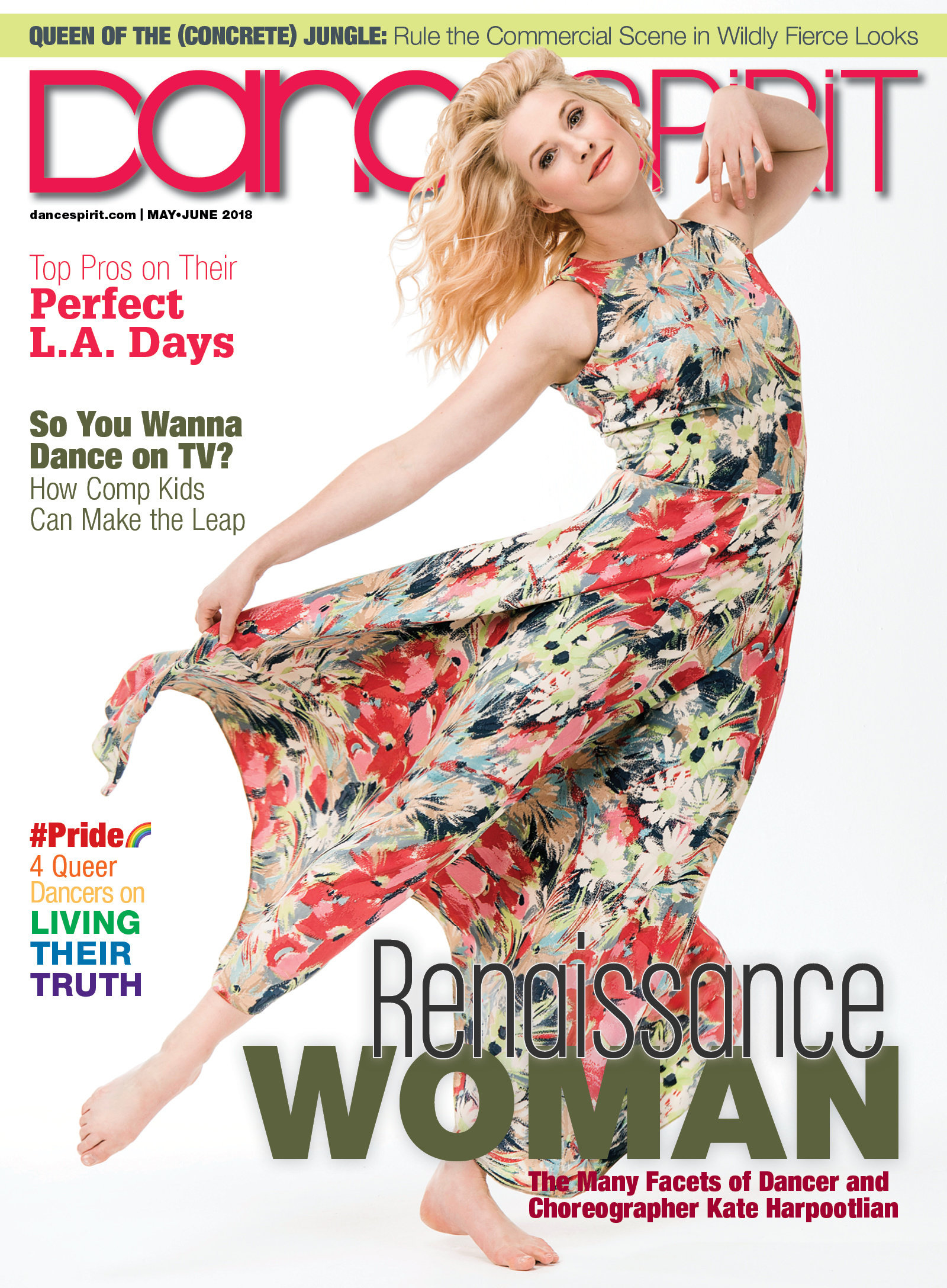 Get Dance Spirit in your inbox