The multitalented Merritt Moore (photo by James Glader, courtesy Moore)
For the past decade, Merritt Moore has been living a double life as both a professional ballerina and a quantum physicist. While dancing with Zurich Ballet and Boston Ballet, she received her undergrad degree from Harvard in physics, and she's currently pursuing a PhD in quantum physics at Oxford while performing with English National Ballet and London Contemporary Ballet.
Now, Moore is hoping to add another ball to her juggling act: becoming an astronaut. She's one of 12 contestants competing on the BBC reality show " Astronauts: Do You Have What It Takes?" For six weeks, Moore and her competitors face a series of demanding physical and psychological challenges to see if they're astronaut material. (Show mentor Chris Hadfield, former Commander of the International Space Station, will recommend the winner to space agencies recruiting for astronauts.) Even in a cast of extremely accomplished people—the contestants include a military pilot, a surgeon, and a dentist who has summited Mount Everest—Moore's unusual combination of skills stands out.
We leveled with the renaissance woman about how she's managed to pursue all her different passions.
Keep reading...
Show less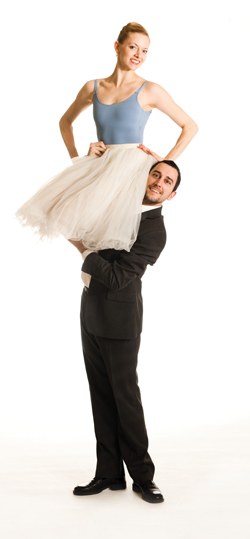 Aaron Ingley and Julia Erickson are partners on and off stage—and now, in business. (Nick Coppula)
When Julia Erickson and Aaron Ingley fell in love with dance—and each other—they had no idea their passion would result in a successful food business. Well into their professional ballet careers, the pair became dissatisfied with the lack of nutrition and plethora of artificial ingredients in energy bars. And so they created their own, appropriately named Barre.
The two started their dance careers nearly 3,000 miles apart—Ingley at the Southern Academy of Ballet Arts in Tallahassee, FL, at age 13, and Erickson at the Pacific Northwest Ballet School at age 7. They met when Ingley went to study at PNB in 1996, and they started dating a year and a half later. Ingley became a member of Pittsburgh Ballet Theatre in 1999, and Erickson joined him in 2001. She's now a principal with the company, while Ingley, who left PBT in 2008, recently graduated from University of Pittsburgh and is a freelance dancer.
For years, they discussed their frustration with energy bars, which tasted bad, didn't have enough protein and were full of questionable ingredients. Erickson found that the snacks that gave her proper fuel—like granola and trail mix—made a mess of her costumes or the studio floor. One night in 2010, she came home from work determined to make a better option. "I've always been a foodie," she says. "And I love experimenting in the kitchen."
Erickson reached for staple performance-enhancing ingredients she already had: dried fruits, like dates for their antioxidants and cranberries for their anti-
inflammatory properties; raw nuts, like pecans, which are rich in potassium, calcium and iron; oats for fiber; and a pinch of sea salt for natural electrolytes, so she could skip the sugary Gatorade. She began making a different version every couple of days, and she and Ingley quickly knew she was on to something. "The bar tasted really good," she says. "I ate it before rehearsal and it gave me awesome energy without making me feel bloated. Once I figured it out, I wanted to share it with the dance community."
She started bringing variations of the gooey snack into the studio to share with her co-workers, and many of them said they would buy it if it were on the market. With the PBT dancers as their willing guinea pigs, Erickson and Ingley perfected the recipe for Barre's debut flavor, called Pirouette Cinnamon Pecan. They spent days in their kitchen cooking, shaping and packaging what would be the first batch of Barre bars for sale. Many of their dancing friends even donned hair nets to help. The new products were sold for $2 apiece at the PBT summer program. "We sold a lot and saw that there was a market," Erickson says. "The students were really into them." They decided to officially go into business.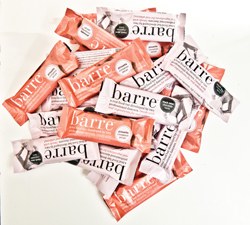 Since business classes aren't part of a classical ballet dancer's training, the pair was unsure what the next step would be. So Erickson approached PBT sports dietician Leslie Bonci, who was immediately on board. She directed them to a food lab to have the product analyzed; the food lab suggested a manufacturer, who introduced them to a company that produces packaging. Then, they organized meetings with Pittsburgh philanthropists to raise start-up money.
Barre made its official debut at the 2011 Dance Retailer News Expo in Las Vegas—less than a year after Erickson threw away her trail mix. "We felt like everyone in the dance retail world was a bit taken aback—in a good way," Erickson says. "It was a great affirmation that as dancers ourselves, we understand what dancers need, and we're able to meet those needs."
Currently, Barre has three flavors, all made with ingredients everyone can pronounce. They're sold across the country, including at Steps on Broadway, the NYC boutiques for Freed, Gaynor Minden and Sansha, select Whole Foods Market stores and Giant Eagle grocery stores.
Erickson and Ingley attribute much of their success to their passion for their product and their ability to "tap into the dance network." All of the Barre team members—who distribute samples at Whole Foods, design the Barre packaging and photograph the product—are current or former dancers. "Barre didn't start with the business in mind," Ingley says. "It started with the dancer's performance in mind." That's why Barre contributes a portion of all its proceeds to arts education programs.
Despite their remarkable success, the couple remains humble, admitting they're still learning as they go. "When we sit here talking about it like this, I feel like we own a real company," Ingley says. Erickson laughs, putting her hand on his. "I think we do!"
Nov. 01, 2013 02:30PM EST
Do you ever wonder about life after dance? Whether you've been dancing for two years or two decades, the time will come when you have to—or choose to—hang up your shoes. But don't stress! There are plenty of ways to stay in the industry you love. Check out this huge list of careers that keep you connected to dance. You might just find your next passion.
BEHIND THE SCENES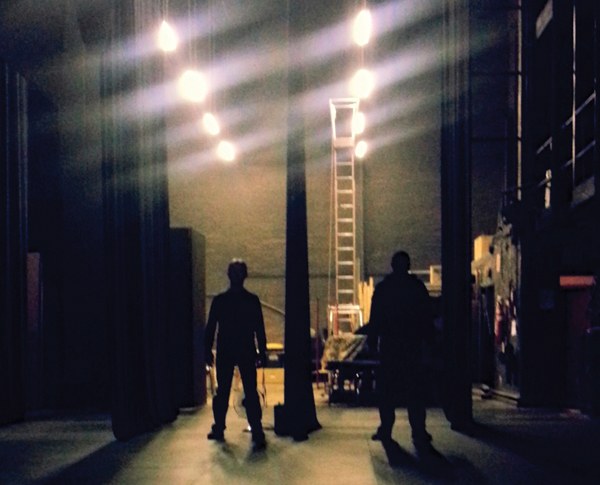 (iStock)
Stage Manager
Stage managers coordinate everything that goes into a production, from lighting cues to backstage calls.
Get hired: Many theater schools offer programs in stage management. Get additional experience in a local theater or as an assistant stage manager.
Average pay: $78,000/year
Stagehand
At performances, stagehands open and close the curtain; lay the marley floor; move sets, scenery and props; hoist scrims and adjust lighting.
Get hired: Many stagehands start out as carpenters or electricians. To get your foot in the door, call the local union and put your name on a list for big outdoor concerts that will be happening in your area, since these shows often need up to 300 stagehands at a time.
Average pay: $1,200–$1,600/week per show
Casting Director
Casting directors go through submissions and auditions to find dancers a choreographer and/or director might like.
Get hired: Casting directors are either self-employed or part of a casting agency. Intern at a casting agency to see firsthand how it all works.
Average pay: $73,000/year
Agent
Most dancers rely on agents to book their auditions and find them jobs. Agents negotiate contracts, make travel arrangements, secure rehearsal times and look out for their clients.
Get hired: In addition to having a degree in business, communications or public relations, it helps to know people in the industry, be a strong negotiator and have a good eye for talent.
Average pay: 10 percent commission fee for each job booked, though agents who work for an agency might get a base salary + commission, versus an individual agent who gets paid per job.
Personal Assistant to a Dance Celebrity
Personal assistants have to be everything: calendars, organizers, travel agents, food gofers and confidantes. They usually have to be available all hours of the day.
Get hired: You must be organized, attentive and responsible. Network and get to know the people who are close to the stars. Try to get a personal recommendation—avoid the "I'm your  number 1 fan" approach.
Average pay: $35,000/year
Broadway Producer
Producers run the business side of a production by raising money and marketing the show to get it off the ground.
Get hired: It isn't what you know—it's who you know. It helps to have knowledge of theater practices. Use your contacts to get on board as an associate producer, or sign up as an intern to learn the ropes.
Average pay: $92,000/year
HEALTH AND WELLNESS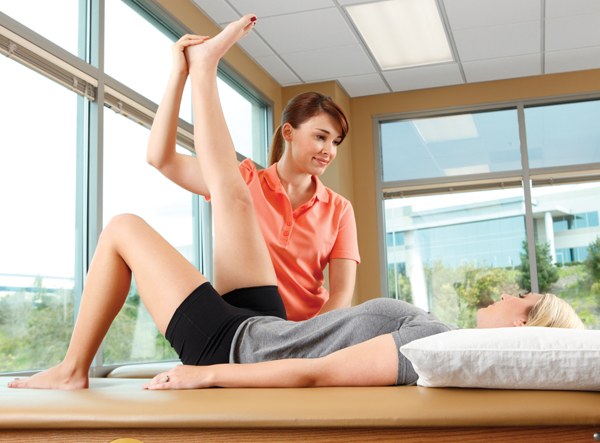 (iStock)
Physical Therapist
These medical professionals help heal, maintain and care for dancers and their bodies. They often work at a clinic or on site at a school, company or theater.
Get hired: Most physical therapy programs require a bachelor's degree. To practice as a PT, you must complete an accredited PT education program to earn a Doctor of Physical Therapy (DPT) degree, and pass the PT state license exam.
Average pay: $85,000/year
Dietician
Registered dieticians (RD) educate dancers by helping them establish healthy eating habits.
Get hired: You need a bachelor's degree to be accepted into an accredited dietetic internship program. Typical programs take six to 12 months to complete; adding a master's degree to the internship will take two to three years. You must then pass the national board examination to be certified. Many dance schools incorporate nutrition into their curriculum, and companies often hire a dietician to speak with dancers.
Average pay: $51,000–$62,000/year
Personal Trainer
Many dancers rely on personal trainers to strengthen, tone and stretch the muscles that are hard to target in a dance studio. Personal trainers often teach Pilates, yoga, Gyrotonic, weight training and/or stamina-building exercises to address their clients' needs.
Get hired: Go through an accredited program to get certified in your fitness field of choice. Most gyms and clients will love that you're a dancer turned personal trainer!
Average pay: $26,000/year. Some fitness experts average $34/hour, or $50/hour for a personal trainer. The trainer then usually gives a percentage of the client's pay to the studio or club unless he/she works independently.
Performance Psychologist
Licensed performance psychologists provide coaching for dancers who struggle with performance anxiety, injuries and other stress-related issues. They offer exercises and techniques to help dancers get through some of their toughest moments.
Get hired: A master's degree in sport or performance psychology and the completion of a psychology doctoral program are required.
Average pay: $88,000/year
CREATION STATIONS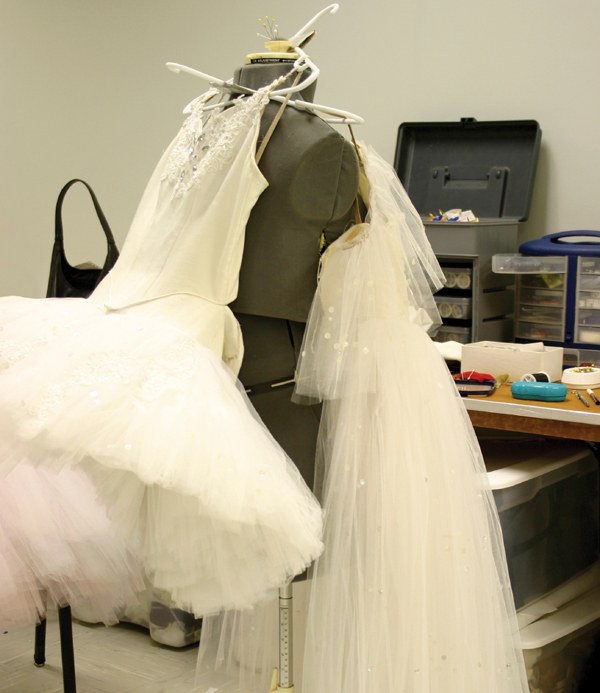 (iStock)
Lighting Designer
Lighting designers work with choreographers, directors and set designers to create lighting for each scene. (Lighting technicians are stagehands who change lights, operate the board and run the spotlight.)
Get hired: You don't need certifications to be a lighting designer, but you do need experience in the field. Volunteer with a local theater production or go to theater school, take classes in lighting design and get involved with school productions. Many lighting designers start out as theater electricians before trying their hand at design.
Average pay: $47,000/year
Set Designer
Set designers collaborate with choreographers, directors, stage managers and lighting designers to help create the look of a show.
Get hired: Many set designers have a degree in architecture or interior design. Start as a designer's assistant, or work as a prop maker to get hands-on training.
Average pay: $54,000/year
Music Editor
Music editors create tracks for dance pieces. They use computer software to cut and paste sections of a song, adjust the volume, make tempo changes and smooth out transitions.
Get hired: Offer your services for free to gain experience and get your name out. If you know someone who edits music, ask to be an assistant or intern so you can learn the technique. It helps to be tech savvy since most editing is done on a computer or mixing board.
Average pay: $38,000–$68,000/year
Costume Designer/Seamstress
Costume designers determine what the dancers will wear, and seamstresses help with construction and fittings.
Get hired: Most costume designers have a fashion or costume design degree. You must have excellent sewing skills and an understanding of how materials fit and move on a dancer. Submit samples of your designs to choreographers whose work might match your style. To find a seamstress position, try contacting a dance school or company's costume department to see if they need sewers or assistants.
Average pay: $29,000–$64,000/year
Dance Photographer
Dance photographers take pictures in the studio, backstage and during rehearsals and performances.
Get hired: Photography classes are helpful. You can also assist other photographers and watch their techniques. It helps to know the style of dance you're watching so you understand what to capture. Once you gain experience, apply for jobs emphasizing your dance experience.
Average pay: $25,000/year
Hair and Makeup Artist
Hair and makeup artists paint, pin and style dancers so they look fantastic for a show
or photo shoot. They might also create special effects by gluing on artificial pieces and prosthetics.
Get hired: It's not necessary to have a license, but it helps to study makeup or cosmetology. To get your foot in the door, offer to substitute or be on-call at an amateur production. You can also get experience at student theaters, in charity fashion shows or by working with established makeup artists and photographers.
Average pay: $29,000–$67,000/year
Freelance Choreographer
Freelance choreographers are commissioned by individual artists as well as companies with big budgets.
Get hired: Choreographers typically specialize in a particular style of dance. Market yourself to find people who might fund your next project. Ask dancers to "workshop" and find space to experiment. If you have the dancers' permission, tape the end result and use it as a marketing tool.
Average pay: $45,000/year. Small companies usually pay $3,000–$10,000 per commission. Major companies pay anywhere from $12,500–$30,000 based on your experience.
OFFICE WORK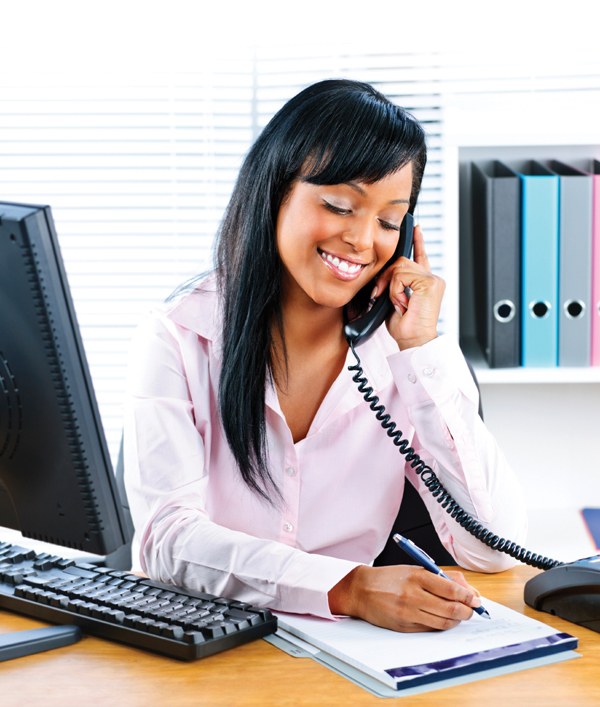 (iStock)
Company Publicist
Dance company publicists are responsible for promoting the company and its dancers. They shape the group's image by writing press releases, helping with media campaigns and
coordinating media interviews.
Get hired: You need a degree in communications, public relations, business or marketing.
Average pay: $62,000/year
Development, Marketing or Administrative Assistant
Working on the administrative side of a dance-related nonprofit or dance company means you're helping to sustain and promote the organization. You'll fundraise, brainstorm and develop marketing campaigns, or assist with anything the directors might need. You may also be responsible for managing the company's social media accounts.
Get hired: A degree in marketing or communications is helpful. Find job opportunities on company websites or via word of mouth.
Average pay: $32,000–$45,000/year
EDUCATORS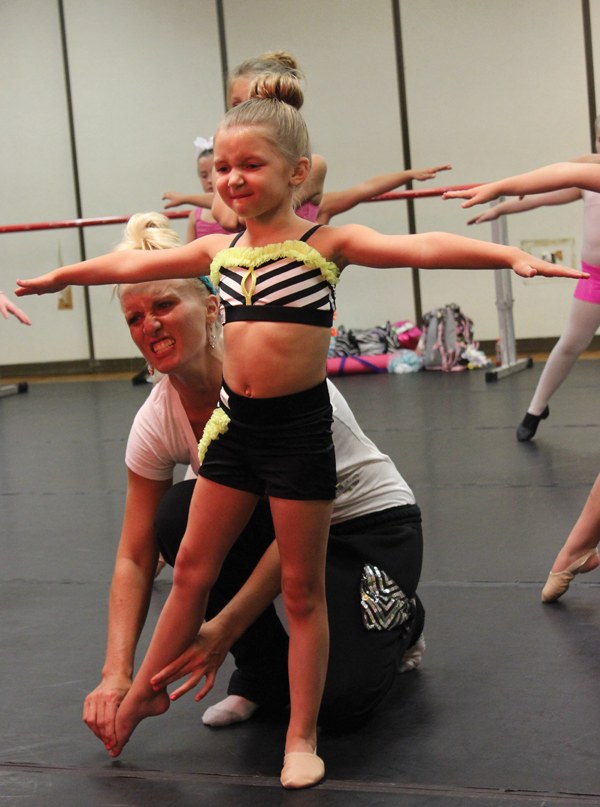 (courtesy Tawney Giles)
Dance Writer or Editor
There are many ways to write about dance: You can start your own blog, write a book about your favorite dance topic or work for a fantastic magazine like DS! Editors do a lot of writing, but they also plan and edit material that will be published.
Get hired: It helps to have taken college courses in journalism or English. If you want to work for a certain publication, get familiar with its style. Then submit writing samples, offer to blog for the website or apply for an internship.
Average pay: $30,000–$70,000/year
Competition Judge
A judge sits through every number at a competition or convention and offers constructive comments and scores, as well as special awards.
Get hired: You must have teaching and performance experience and knowledge of different styles of dance. You should be able to analyze, compare and rank each individual or group and provide helpful comments. Judges are often hired by word of mouth, so talk to dancers, teachers and friends to see who's hiring and if you can get a personal recommendation. Contact the company you're interested in to get a sense of their preferred application and hiring process.
Average Pay: $25/hour
Critic
Dance critics are accredited journalists with dance expertise. They are educated observers who watch performances and then write reviews to evaluate what they see.
Get hired: Dance critics need to have an extensive knowledge of dance and know how to craft a well-written review. It helps to have a degree in English or journalism. Start your own blog and review some performances, then submit your work to publications and offer to cover shows free of charge. Most major newspapers hire a dance critic as part of their arts coverage, and there are numerous online sites dedicated to dance that are looking for fresh voices.
Average pay: $41,000/year
Dance Historian or Archivist
Dance historians research the artform and write about their findings. They often teach courses as part of a school's dance curriculum. Dance historians collaborate with archivists, who maintain and categorize historical materials.
Get hired: You should have a master's degree or higher in dance history. Try to get your work published and apply for a faculty position at a college or university. Or work as a freelance writer and apply for grants to pursue research projects.
Average pay: $29,000–$94,000/year
Studio Owner
Dance studio owners run every aspect of the school. They develop their own curriculum, schedule classes, teach, address student and parent concerns and often put together student productions throughout the year. As business owners, they are also responsible for financial matters such as insurance, tuition, taxes and salaries.
Get hired: You should have a good business sense and be willing to learn as you go. You need financial backing or money to rent/buy a space and open a studio. Drum up business wherever you can: Do outreach at local schools, give demonstrations at the mall, call up local Girl Scout troops and talk to family and friends about getting their children involved.
Average pay: $67,000/year
Dance Teacher
Dance teachers train and coach students in all types of dance. In addition to planning classes, dance teachers must be aware of health and safety issues to prevent injuries. They are often required to choreograph for student performances.
Get hired: Be proficient in the style you want to teach. Some of the best teachers never danced professionally, but they know exactly what certain choreography should look like and they can express their ideas well. Take master classes and teacher workshops to learn and get fresh ideas. Prepare lesson plans in advance so that if you guest teach or apply for a position, you'll know exactly what you want to do. To get experience, check with local dance schools, health clubs or community colleges to see if they need a dance teacher.
Average pay: $28,000/year or up to $75/class
Convention Teacher
Convention teachers go "on tour" as part of a team of well-qualified teachers, giving classes in large studios or hotel ballrooms to hundreds of students at a time. In addition to teaching in their style of expertise, they often teach choreography and evaluate students for potential scholarships.
Get hired: You need to have a name in the industry or know people who can give a personal recommendation. Conventions tend to hire dancers and teachers who are well-known to ensure that they get a big turnout in each city.
Average pay: $38,000/year
Dramaturg
Dramaturgs are typically the first set of outside eyes on a new piece. They offer feedback, conduct research and help build and define the work by asking questions about the choreographer's intent.
Get hired: Be knowledgeable about the style of dance you plan to watch and understand its historical and cultural context. While some people have a master's degree in dramaturgy, others simply relate well to choreographers and are able help their processes. Start by working with student choreographers in a college dance department. Talk to other dramaturgs about how they find work, and try to build an artistic relationship with a choreographer you like.
Average pay: $500–$8,000 per project
Documentary Filmmaker
Documentary filmmakers make movies that tell true stories. Dance companies might hire a documentary filmmaker to follow a new work from its first
rehearsal to its opening night. Individuals might commission a film for historical purposes or to help promote a dancer or event.
Get hired: You should gain a thorough knowledge of filmmaking and editing. Take classes at a film school or find a mentor in the film industry to learn about the craft. Use your contacts in the dance world to find a project, or search for a financial backer and pitch an idea that's close to your heart. Submit your finished documentary to a local film festival.
Average pay: $49,000/year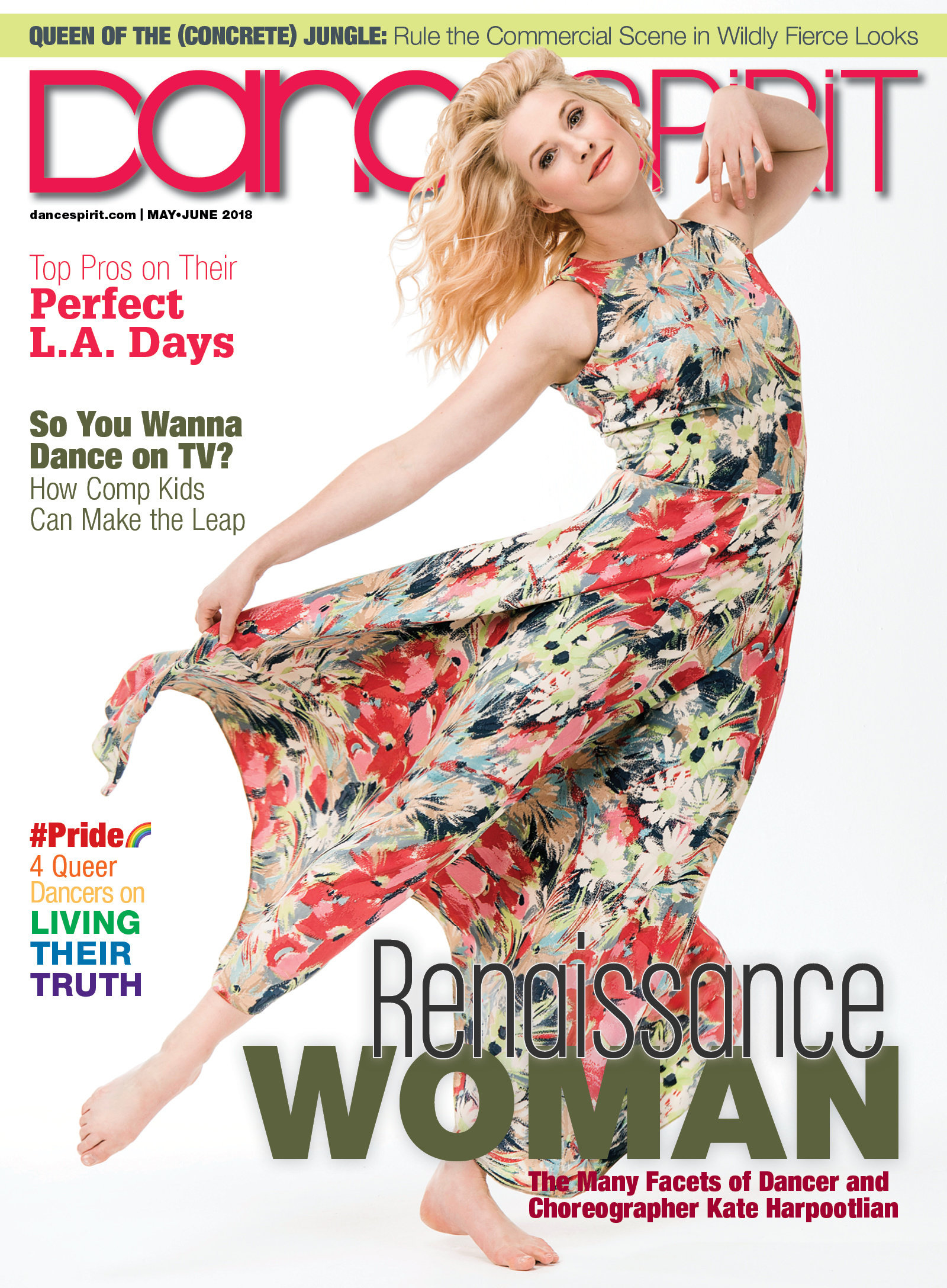 Get Dance Spirit in your inbox