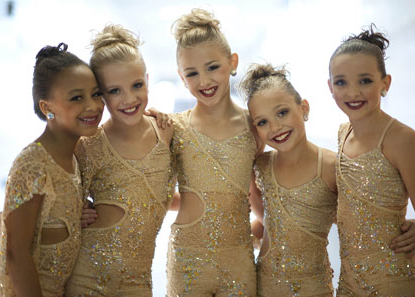 These could be your new BFFs!
Calling all comp kids! Are you dreaming of making your small-screen debut? If you think your leaps are as strong as Maddie Ziegler's, your shimmies are as fierce as Asia Monet Ray's and your pirouettes are as sharp as Chloe Lukasiak's, now may be your time to shine! Here's the catch: Your mom (or dad!) has to be on board as well.
Why? The infamous Abby Lee Miller is looking for new kids and their parents to add to the cast of "Dance Moms"—and possibly "Abby's Ultimate Dance Competition."
Auditions for dancers 13 and under will be held in Orlando, FL (Oct. 25), Atlanta, GA (Nov. 8), and NYC (Nov. 23). Find out more and register at dancemomscasting.com.
See you on TV!
Mathew Murphy (courtesy Murphy)
Anyone who's seen A Chorus Line is familiar with the high-pressure, "I hope I get it!" process of a musical theater audition. Out of hundreds of hopefuls, you have to be the one whose skills are strong enough to catch the casting director's eye. Then comes the callback, the workshop—and, most of the time, the "no, thank you." But while rejection can sting, it happens to everyone, including the very best. We spoke with five talented Broadway pros who missed out on coveted gigs. As their experiences prove, audition disappointments don't mean the world's ending—or even that a role is permanently out of reach.
Keep reading...
Show less
Karina Gonzalez and artists of Houston Ballet rehearsing Garret Smith's Reveal (Amitava Sarkar, courtesy Houston Ballet)
Boston Ballet's Lauren Herfindahl is a dance-world rarity: an artist who actually likes understudying, a task most dancers see as a chore. That's a good thing, since it's an important part of her job as a corps member. "I choose to focus on the fact that every time I get to explore a role, even if I'm not first or second cast, it's an opportunity to learn," Herfindahl says. "The more parts, the better!"
Keep reading...
Show less
Dec. 01, 2014 09:00PM EST
As a young ballet student, Jonathan Porretta dreamed of dancing the Prince in Cinderella. But as he began his professional career, he realized his short stature might make that dream unreachable. "Ballet princes are expected to be tall, long and lean," says Porretta, now a Pacific Northwest Ballet principal. "I had to come to terms with who I was as a dancer and accept my body type." At PNB, Porretta enjoyed dancing less height-specific leads in works such as George Balanchine's Prodigal Son and David Dawson's A Million Kisses to My Skin. And his story has a fairy-tale ending: After dancing beautifully in other roles, he ultimately was cast as Cinderella's Prince.
Missing out on a dream role is a tough pill to swallow. But it also happens to every dancer, no matter how talented. Read on for more advice from students and professionals on how to transform your casting disappointments into stepping-stones on your path to success.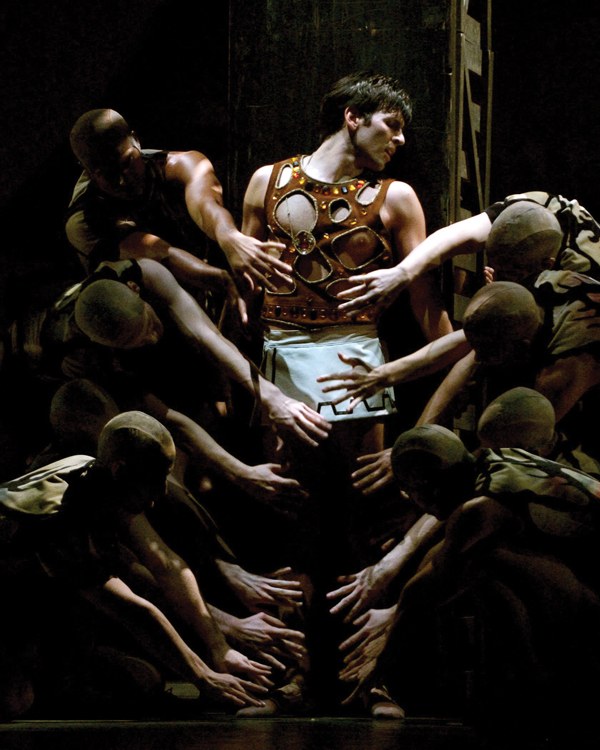 Jonathan Porretta coveted the role of the Prince in Cinderella, but in the meantime, he grew as a dancer performing in works like George Balanchine's Prodigal Son (pictured here). (Photo by Angela Sterling, courtesy Pacific Northwest Ballet)
Handling the Initial Shock
When you feel upset and disappointed about casting, it's important to express your emotions rather than keeping them bottled up inside. Talk to a family member or a close friend you trust. Your first impulse may be to blame others, but avoid venting about your teacher or griping about the dancer who got the part you coveted. That'll just breed unproductive bitterness—and it won't make you feel any better.
Kathy Chamberlain, director of Chamberlain Performing Arts in Plano, TX, says many teachers will be open to discussing casting with their students. But rather than asking why you didn't get the part, she advises taking a more positive approach: "What do I need to do to prove I'm ready for this role? What should I be working on technically?" Questions like these will show your teacher that you're dedicated and willing to put in extra time to achieve your goals.
And remember that you're probably not the only one who was unhappy when the cast list went up. Turning to fellow disappointed dancers, who know exactly how you're feeling, can be helpful, too. When not a single dancer in Jessica Blume's class at Chamberlain Performing Arts was cast as Clara in The Nutcracker, they all supported each other throughout rehearsals. "We were pretty upset about it, but we banded together to make sure it didn't affect our performance," Jessica says.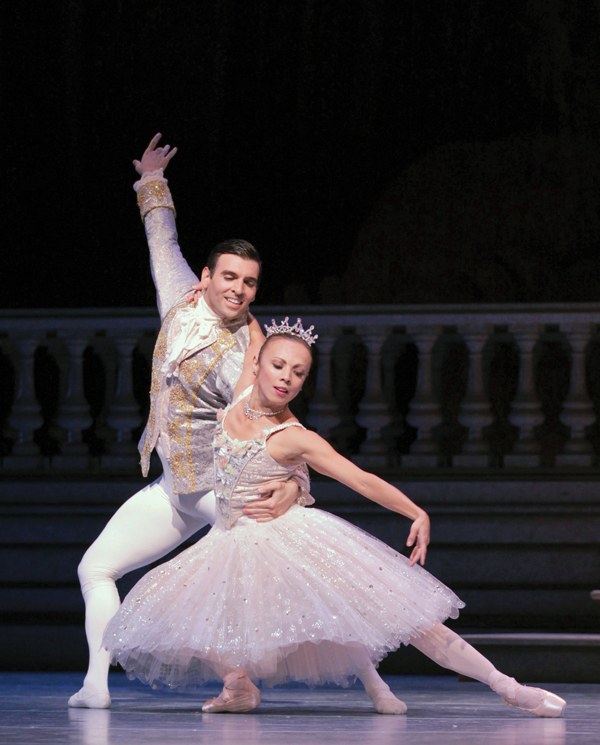 Sometimes dreams do come true: Eventually, Porretta was cast as Cinderella's Prince (here, with Kaori Nakamura). (Photo by Lindsay Thomas, courtesy PNB)
Working Toward Your Goal
The first step toward avoiding casting disappointments is to be a smart auditioner. Especially in musical theater, notes Broadway casting director Benton Whitley of Duncan Stewart and Company, casting decisions are frequently based not only on the dancer's skill set, but also on the "look" the choreographer is going for. So doing a little research before the audition is a good idea. Find out when the choreographer offers dance classes, and drop in to get a feel for his or her look and style.
If you aren't cast in your desired role, ask the director if you can still attend
rehearsals for the part or act as an understudy. Chamberlain usually has several girls learn a piece of choreography before locking in casting, paying close attention to the way each dancer applies corrections. "It's about how they approach the learning process, not just the steps themselves," Chamberlain explains.
Jessica now treats every class like an audition, to prove to her teachers that she can work hard and take direction. "I stay after class to work on a difficult step, or I practice choreography at home," she says. "I remind myself that most principals start from the corps!" That was certainly true of Porretta, who joined PNB at the age of 18. "Early on, I'd politely ask to learn roles even if I wasn't cast in them," he says. "I always tell younger dancers to ask to attend extra rehearsals, because you need to show your director that you're multifaceted—that you're not limited to a certain type of role."
And sometimes earning the part you want is just a matter of persistence. Even professionals go through hundreds of auditions before landing their dream job. "Auditioning is truly a numbers game," Whitley says. "It's about throwing your name in the ring as much as possible."
Seeing the Big Picture
Remember that a production is a team effort. Your part—even if it's not the one you wanted—is essential to the show. Are you the third snowflake from the left? Be the best third snowflake from the left you can. Directors notice hard workers, so doing a great job in a small role might land you a bigger role in the future.
Above all, don't start playing the comparison game with the dancer who did earn your dream part. Constantly sizing yourself up against other dancers will just distract you from your own growth. "You have to put blinders on to stay focused on your goals," Porretta says. "I know my career is different from the careers of other PNB dancers, and that's OK. Opportunities tend to appear at exciting, unexpected moments."
Less than two months until Peter Pan Live! on NBC! So far, we've been pretty excited about the cast: Christopher Walken as a tap-dancing Captain Hook? Obviously. Allison Williams ("Girls") as Peter Pan? Yes, please.
But OMG, you guys, it gets so. much. better. This week, NBC made the full casting announcement, and Newsies alums are taking over: Ryan Steele, Jacob Guzman, David Guzman, Daniel Quadrino and Garrett Hawe will play The Lost Boys. Alex Wong will be repin' the Newsies in the "Islanders, Pirates, Litter Bearers and Mermen" category. And Jake Lucas will play John Darling.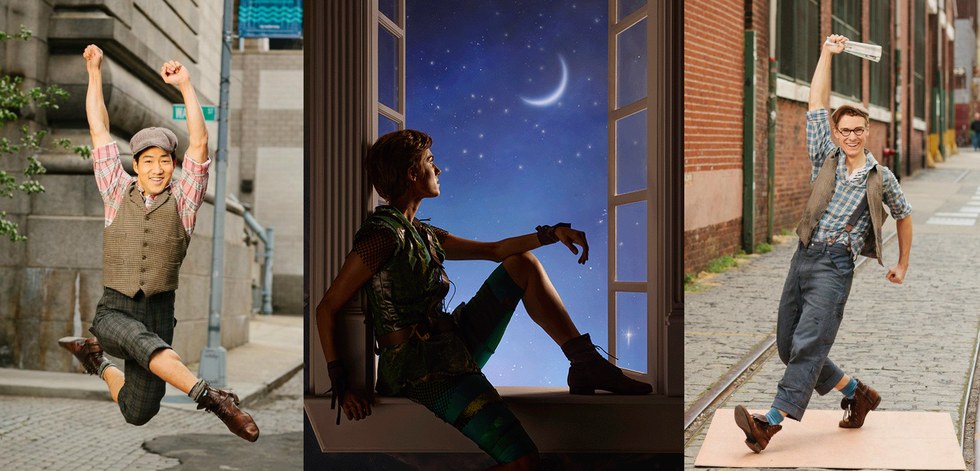 (L to R) Alex Wong poses for our Newsies cover (photo by Jacob Pritchard); Allison Williams in a new production shot for Peter Pan Live! (photo courtesy NBC); Ryan Steele poses for our Newsies cover (photo by Jacob Pritchard)
If pulling a bunch of alums from one of the danciest shows to hit Broadway is any indication of the amount of dance in Peter Pan Live!, count us the most in. Remember to tune in to NBC on December 4 for the live event!
Sep. 12, 2013 11:16AM EST
Whoa. WHOA.
Have you guys seen the cast list for Step Up 5?
We heard a little while ago that the latest installment of the series would bring back some of our old Step Up friends. We didn't know it would involve quite this many.

Memories!
Two days ago Summit Entertainment announced that the film would star Ryan Guzman (Step Up Revolution) as Sean and Briana Evigan (Step Up 2: The Streets) as Andie. Good start. But then they kept going.
I'm just going to list out the rest of the cast, because really, they need no introductions:
Moose: Adam Sevani (Step Up 2 The Streets, Step Up 3D, Step Up Revolution)
Eddy: Misha Gabriel (Step Up Revolution)
Camille: Alyson Stoner (Step Up, Step Up 3D)
Jason: Stephen 'tWitch' Boss (Step Up 3D, Step Up Revolution)
Jenny Kido: Mari Koda (Step Up 2: The Streets, Step Up 3D, Step Up Revolution)
Hair: Chris Scott (Step Up 2: The Streets, Step Up 3D)
Monster: Luis Rosado (Step Up 2: The Streets, Step Up 3D)
Vladd aka Robot Guy: Chadd Smith (Step Up 3D, Step Up Revolution)
The Santiago Twins: Martin Lombard & Facundo Lombard (Step Up 3D)
The Mob:
Marc 'Marvelous' Inniss (Step Up Revolution)
Nolan Padilla (Step Up Revolution)
Phillip Chbeeb (Step Up Revolution)
Bianca Brewton (Step Up Revolution)
Tony Bellissimo (Step Up 3D, Step Up Revolution)
Josue 'Beastmode' Figueroa (Step Up 3D, Step Up Revolution)
Brandy Lamkim (Step Up 2: The Streets, Step Up Revolution)
How will all of these characters be woven into one coherent plot, you ask? We have no idea. But we also kind of don't care. Because how can this massive gathering of awesome not generate more awesome? (And really, can you describe any of the plots of the last four Step Up movies right now? Didn't think so.)
Shooting for the film begins September 19. Obviously, we'll keep you in the loop!
Are you a male hip-hop dancer looking to make your big break? Yes? Well, we've got great news! Casting agents for Cirque du Soleil's The Beatles LOVE in Las Vegas are looking to immediately fill an opening for Walrus, a male hip-hop dancer in the show.
It's super easy to get started with the audition process: Just fill out this mandatory audition application by September 20. Good luck!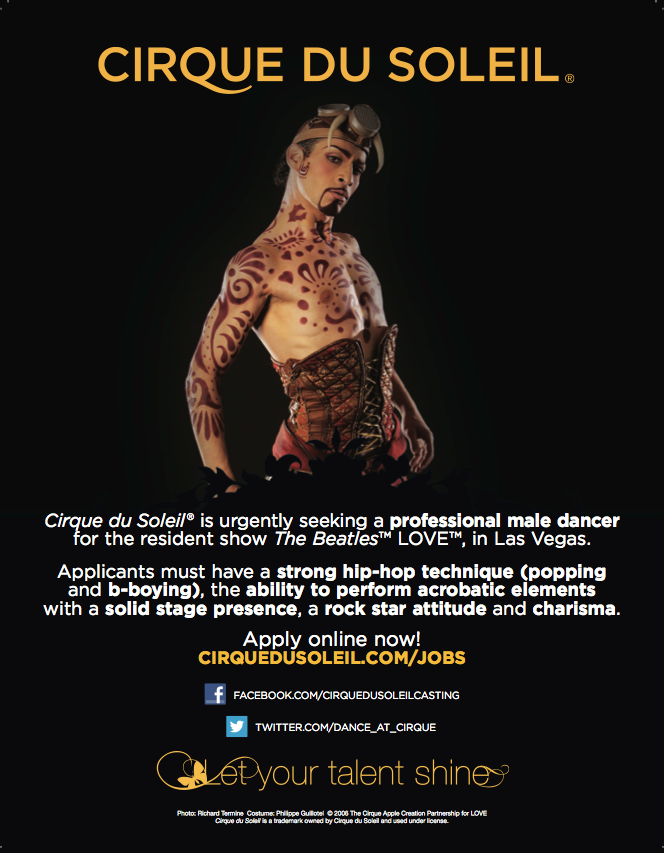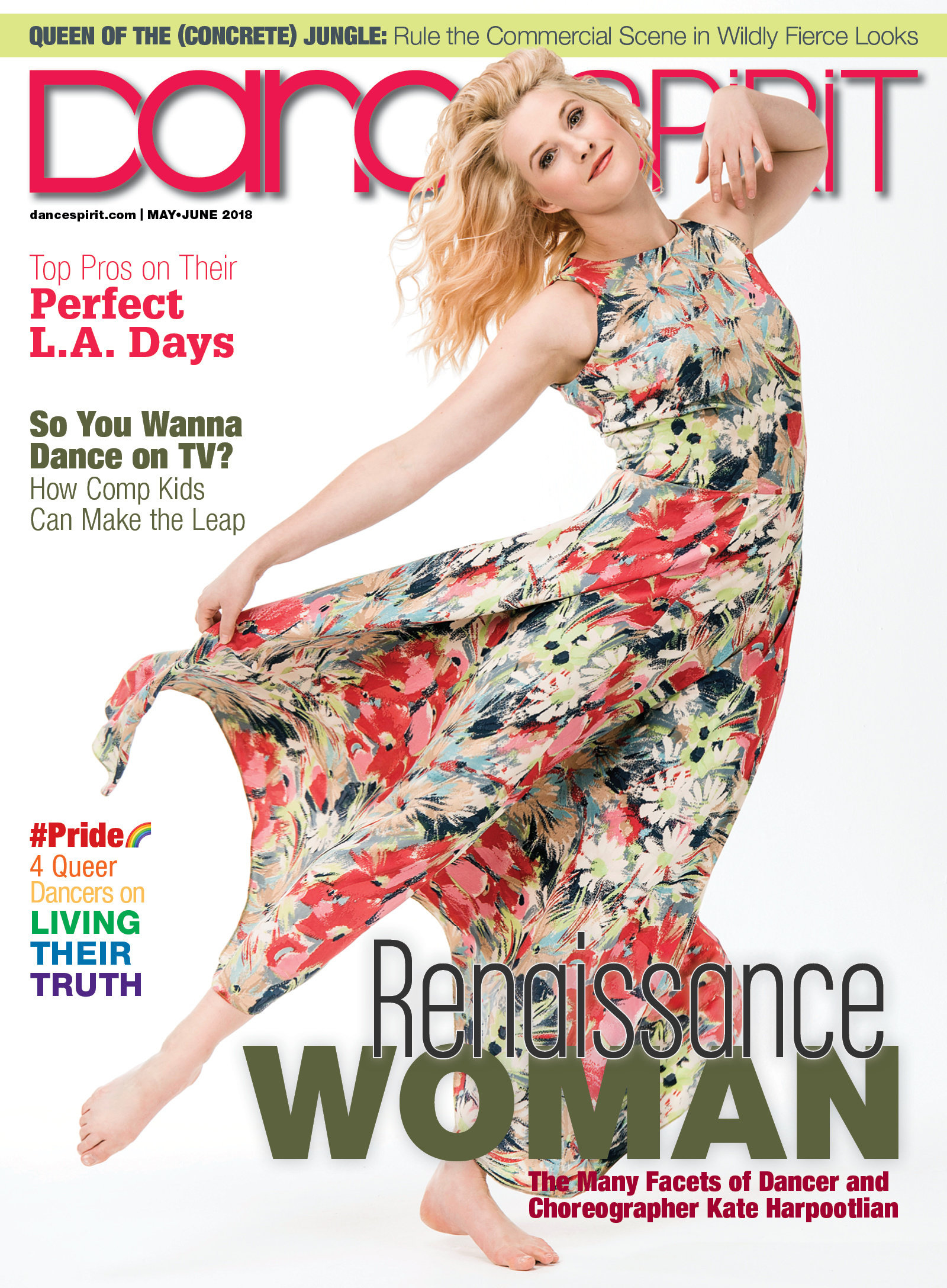 Get Dance Spirit in your inbox