The Top 10 and All Stars in the opening number (Tyler Golden/FOX)
Last week, after much fanfare and anticipation, we finally met the Season 14 Top 10. Which meant that last night, the hard part began: We started eliminating people.
Here's how it all went down: At the end of last week's episode, you voted (right?). Last night, the whole Top 10 performed again—once with their All Stars plus a solo—and at the end of that episode, we found out who landed in the bottom three based on last week's votes. Then, the judges swooped in and decided who to save and who to send home.
It's a little savage making the dancers perform all over again, even though one will definitely be going home. But such is reality television. And though we had to bid adieu to one worthy member of the Top 10 (we'll get to that), last night's episode was good.
Keep reading...
Show less
Adam Rose/FOX
It's the second episode of "So You Think You Can Dance" Season 14, and tbh, so far we're yawning more than we're yay-ing. We want to see more performances and hear less talking—and we're dying for more Cat Deeley.
During Los Angeles Auditions Part II, there were some highs (ballroom babe Jensen's outfit), some lows (uh, triple-jointing), and plenty of shrieks and screams from one Mary Murphy. (Noticeably absent, however, were Hot Tamale Train tickets, of which Mary distributed zero throughout the hour-long episode.)
Let us get you caught up on the names you need to know...
Keep reading...
Show less
Cat Deeley, we love you, we really do. But when you open the show by telling us that "So You Think You Can Dance" will be taking a two-week "summer vacation" and that means we have to send not one but two dancers home tonight? Well, you break our hearts a little.
Fortunately, though, the two hours of showtime leading up to the double elimination were fun, entertaining, and packed with good stuff. This week, the remaining contestants performed two duets: one with their All-Star, and one with another contestant (yay!). These moments, in particular, had us laughing, crying, and dancing in front of our TVs.
1. Phoenix and Pharside's opening number
The opening number is almost always a highlight because we get to see all the remaining contestants and All-Stars performing together. This Nutcracker-themed hip-hop routine with a kind of dark twist featured Fik-Shun as a jester, Tate and Kathryn as eerie ballerinas, a handful of creepy clowns, and Jordan as a teddy bear. Cat said, "No one likes a freaky clown," but in this case? We were into it.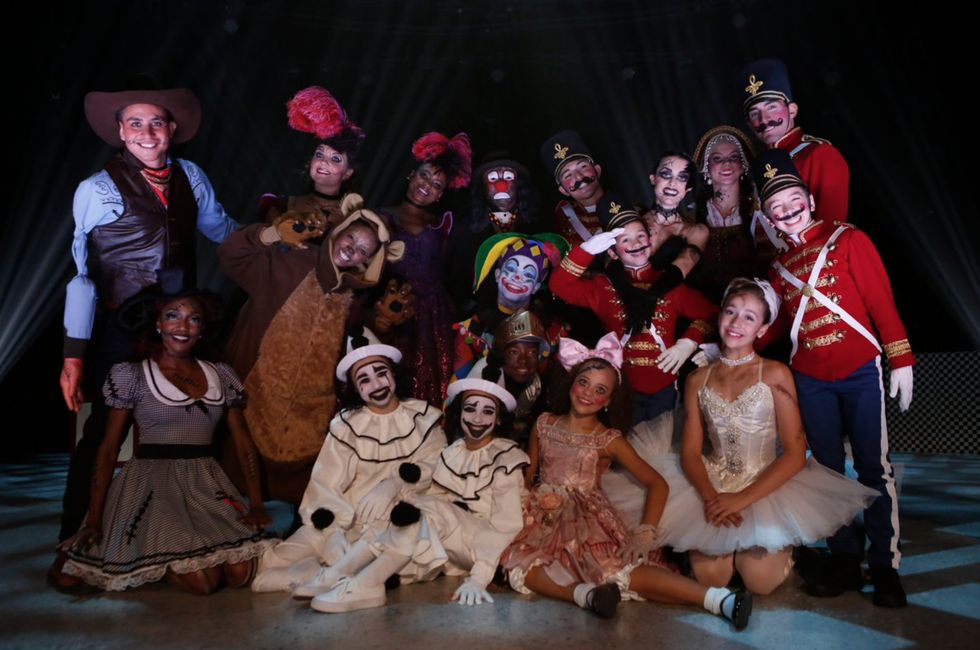 (Photo via FOX)
2. Tahani and Comfort's lyrical hip-hop routine
Nappytabs doing what Nappytabs does best: emotional hip hop! This narrative piece was about abandonment: Tahani's dad/Comfort's husband has walked out on them, and they're coping with a wall between them. (Really. A literal wall, not just an emotional one.) It was pretty emotional—particularly when Judge Maddie Z. said she could relate, making us all wonder if Mr. Ziegler was watching!—and prompted Nigel to declare Tahani one of his favorites in the competition. Crushed it.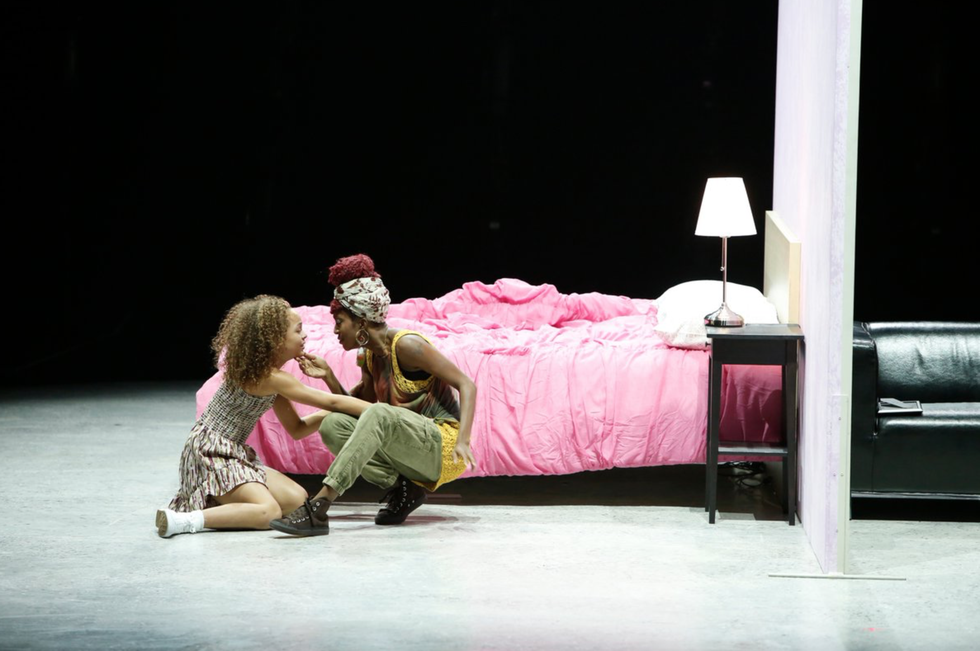 (Photo via FOX)
3. J.T. and Robert's jazz duet
These two just keep the hits coming, week after week. But this week, instead of the emotional contemporary duets they've become known for, J.T. and Robert get some Mandy Moore jazz choreography! And it was, of course, so much fun. It was nice seeing J.T. outside his contemporary bubble, though style doesn't seem to matter: These two are so good together. They were totally in sync the entire time—every turn, every spot, every move was on point. Paula couldn't wipe the grin off her face, and neither could we.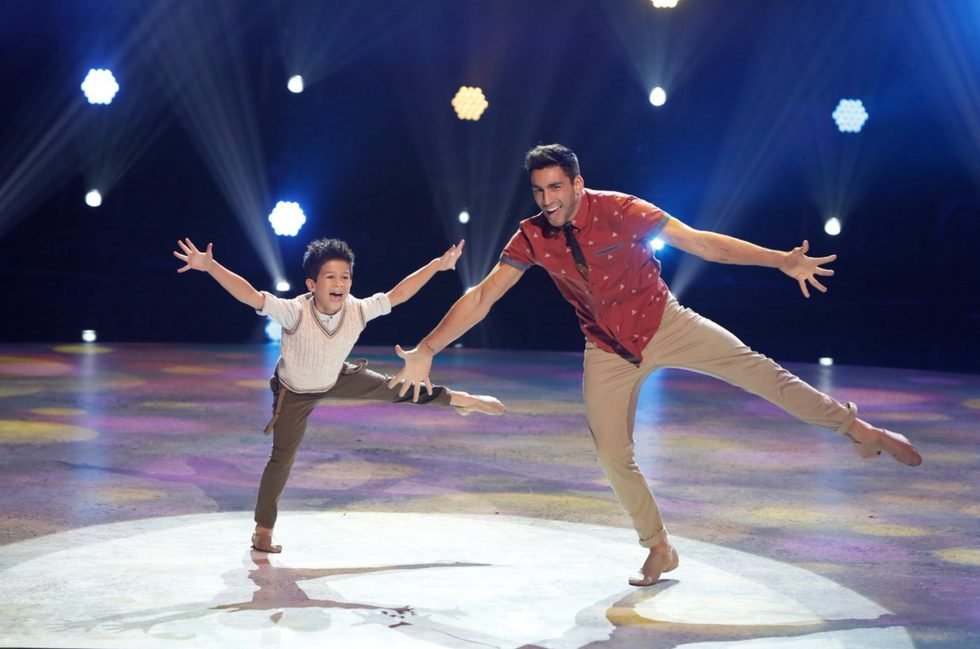 (Photo via FOX)
4. Tate and Kathryn's contemporary masterpiece
"Wait, which one is the kid and which one is the adult? Is the girl in pink the younger one?" my husband asked me in the middle of this routine. And while normally I'd shush him for talking mid-"SYT," he has a point. Tate is literal leaps and bounds above the rest of the competition, and she executed this Travis Wall number flawlessly. The choreography was intense, challenging, and intricate, and the performance was perfection. When the two reconvened for their post-performance talk with the judges, Kathryn was crying. (It's OK, Kathryn. So were we.) Tate is on another level. Kathryn is on another level. Travis is on another level. Love, love, love.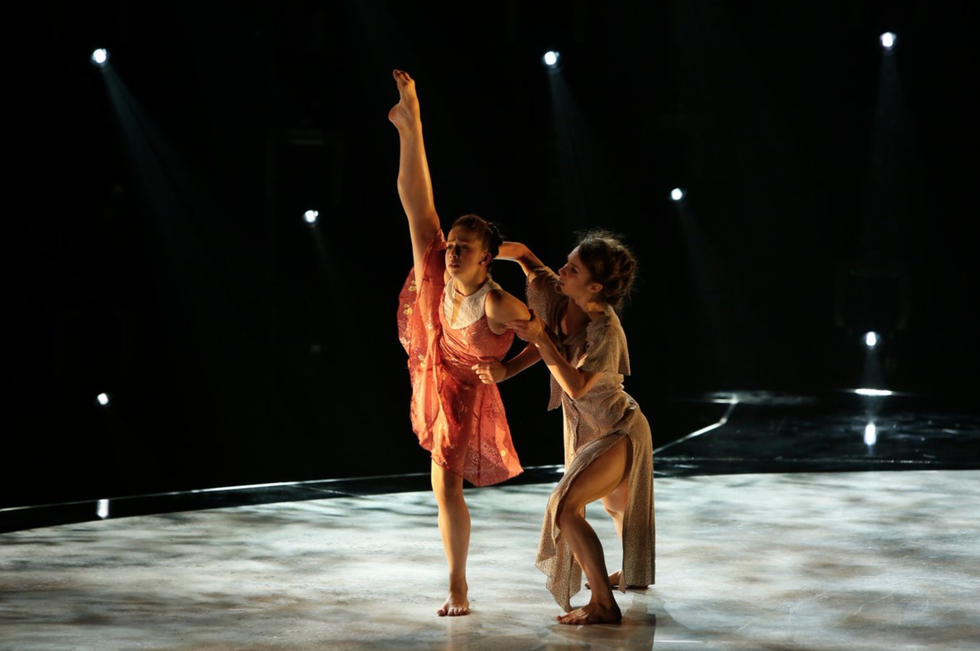 (Photo via FOX)
5. Kida and Ruby's contemporary routine
Another Mandy Moore stunner! The pre-performance rehearsal package footage was all about Kida being uncomfortable and out of his comfort zone. But really? He seemed so smooth and so comfortable onstage, and we felt so proud. Kida has proven himself as the show's go-to hip-hopper, but now his versatility and growth are really shining through. Sure, he may not have the technique of, say, Tate, but he was a strong partner for Ruby, and he connected with her well. The piece earned a standing ovation from the judges, bringing tears to Kida's eyes. And ours. Obviously.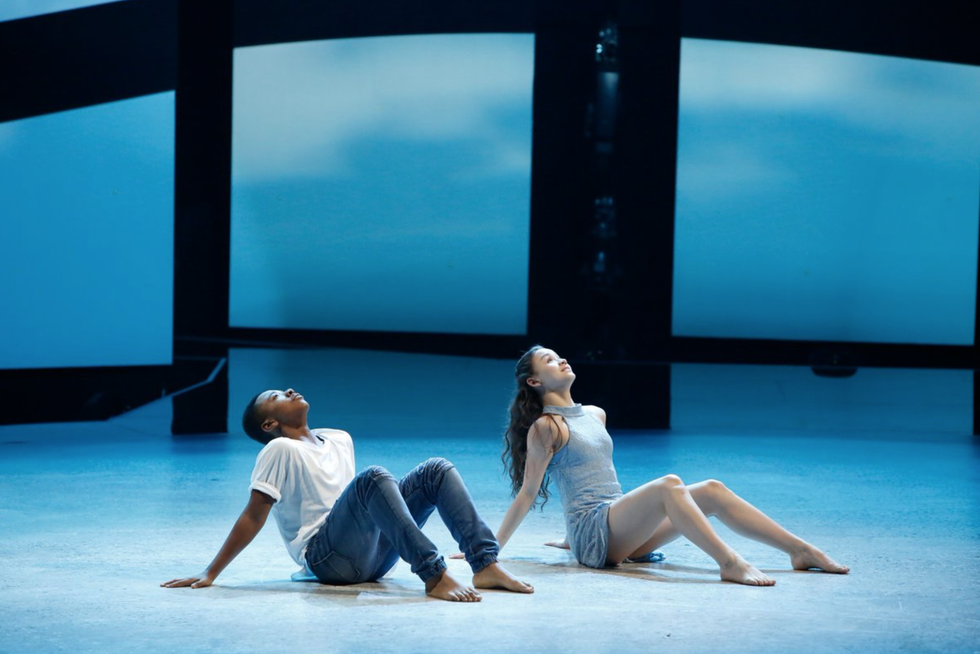 (Photo via FOX)
Other highlights: Emma and Gaby's OMGsofast tap routine, Jordan and Sasha's emotional duet (that shoulder balance!), the Tyce Diorio-choreographed All-Star routine that made us wish for a winter wonderland, Kida and Fik-Shun's unbeelievable routine by superstar Misha Gabriel and Maddie Ziegler's voluminous ponytail.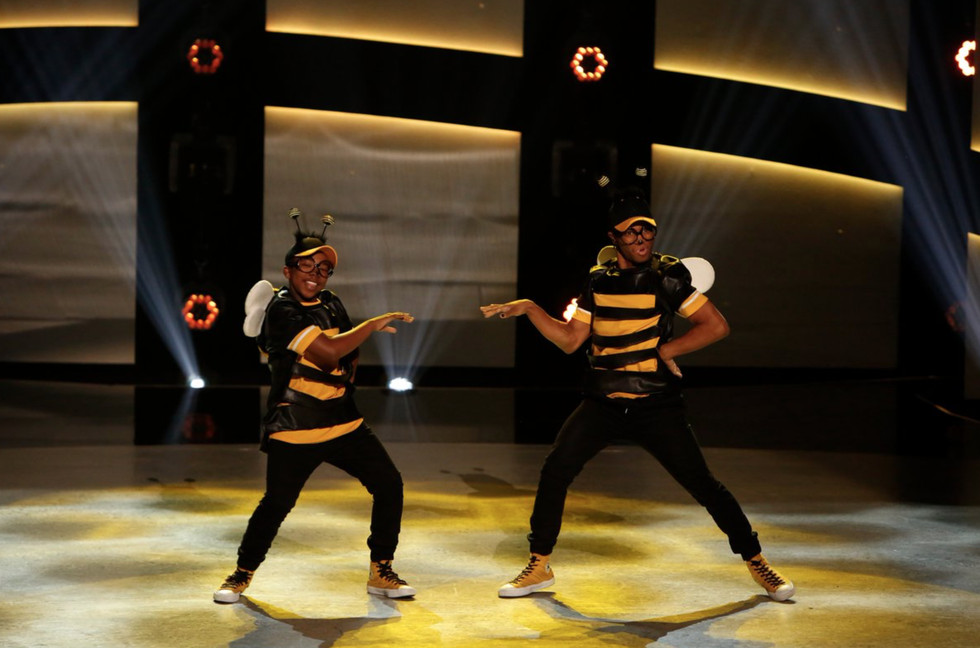 (Photo via FOX)
But, as Cat said, the double elimination was looming, and ultimately Jake and Jordan were sent home.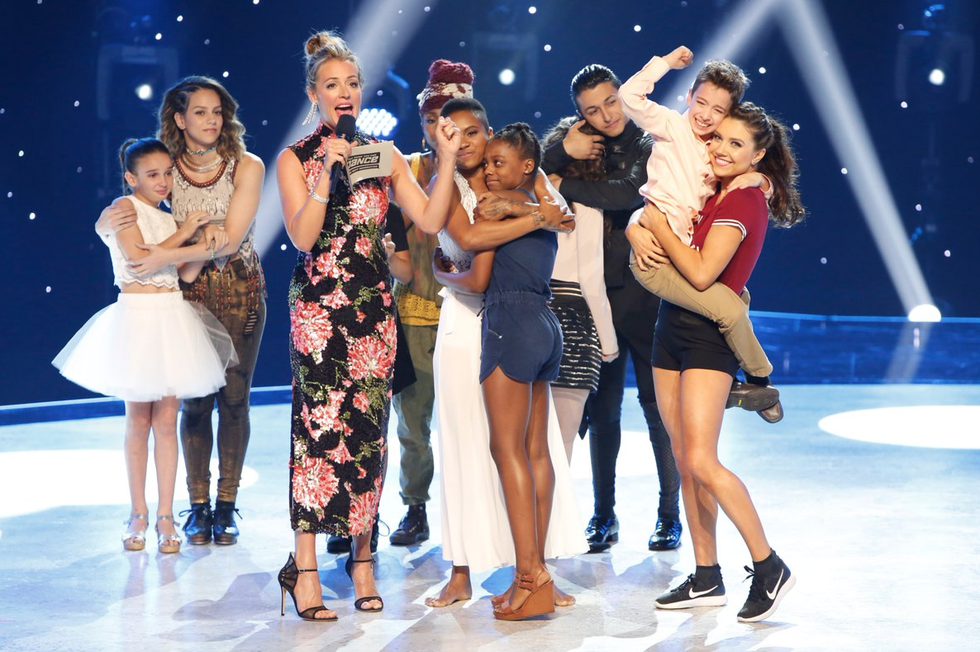 (Photo via FOX)
And then there were six...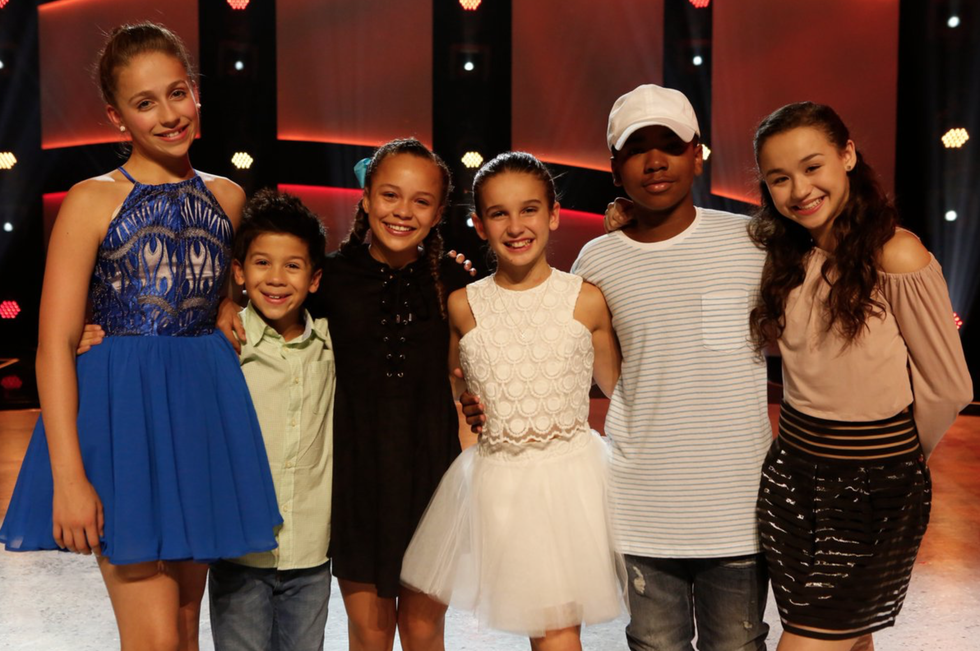 (Photo via FOX)
See you in two weeks!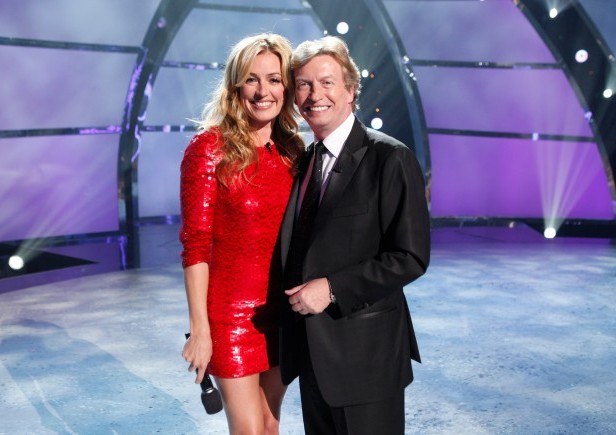 Get ready for Cat Deeley's fierce fashion, Lil' C's fictional vocabulary, Mary Murphy's high-pitched holler and, of course, some insanely talented dancers! That's right, "So You Think You Can Dance" is back for a new season tonight. And Season 9—with a brand new one-night-only format—will certainly be an exciting one. DS chatted with our favorite judge and yours, Nigel Lythgoe, about what we can expect.
Dance Spirit: How do you feel about this season being aired one night per week instead of two?
Nigel Lythgoe: Putting the results in the same show as the performances means we've got to be very strong in our thoughts. We'll have to take into account the routine from the week before, what America thinks and then the routine this week, which America can't vote on. The judges will be more important than ever this year.
DS: And what about crowning two winners?
NL: It's a major change, but it's something we should have done years ago to be honest with you.
DS: What's your favorite part of the season each year—the auditions, the top 20, the tour?
NL: Well if you ask me towards the end of the series, I would say the end of the series, because we just get so tired at that point. But at the beginning, I love the audition process. I'm inspired by it to be frank with you. Not all the kids that I think are fantastic get through, but seeing so many dancers put their hearts on their sleeves and have the guts to audition makes me very proud.
DS: What's your least favorite part?
NL: You're not going to believe me, but rejecting people.  This is a professional competition, so we're looking for the very best. Sometimes when we tell people they're not good enough, you can see that their hearts are broken. Even with the bad ones, I want to say, "Keep dancing!"
DS: How was the turnout at auditions this year?
NL: Very strong. The turnout was equal to other seasons, but the standard of dance goes up each year. People get used to what we're looking for, so they train themselves. The contemporary kids are doing a lot more hip hop. And, by the looks of it, the hip hop kids are even taking a few ballroom lessons.
DS: There have been rumors that "SYTYCD" is on its way out, but what do you see for the future of the show? Will this new format stick around for a while?
NL: Well I'm certainly hoping so. I would like to think that FOX will continue to think of us as part of its schedule, but that depends on viewers. At the end of the day, it's a business. If we lose viewers, they're going to drop the program. It isn't up to me or to the format, it's all about whether people watch. Just as a dancer accepts rejection if they're not what a choreographer is looking for, this is something that I accept as a part of this business.
If it were up to us, "SYTYCD" would be here to stay. We can't wait to find out who will be crowned America's favorite dancers, and put them on the cover of our October issue! For the first episode of the season, tune in tonight at 8/7c on FOX.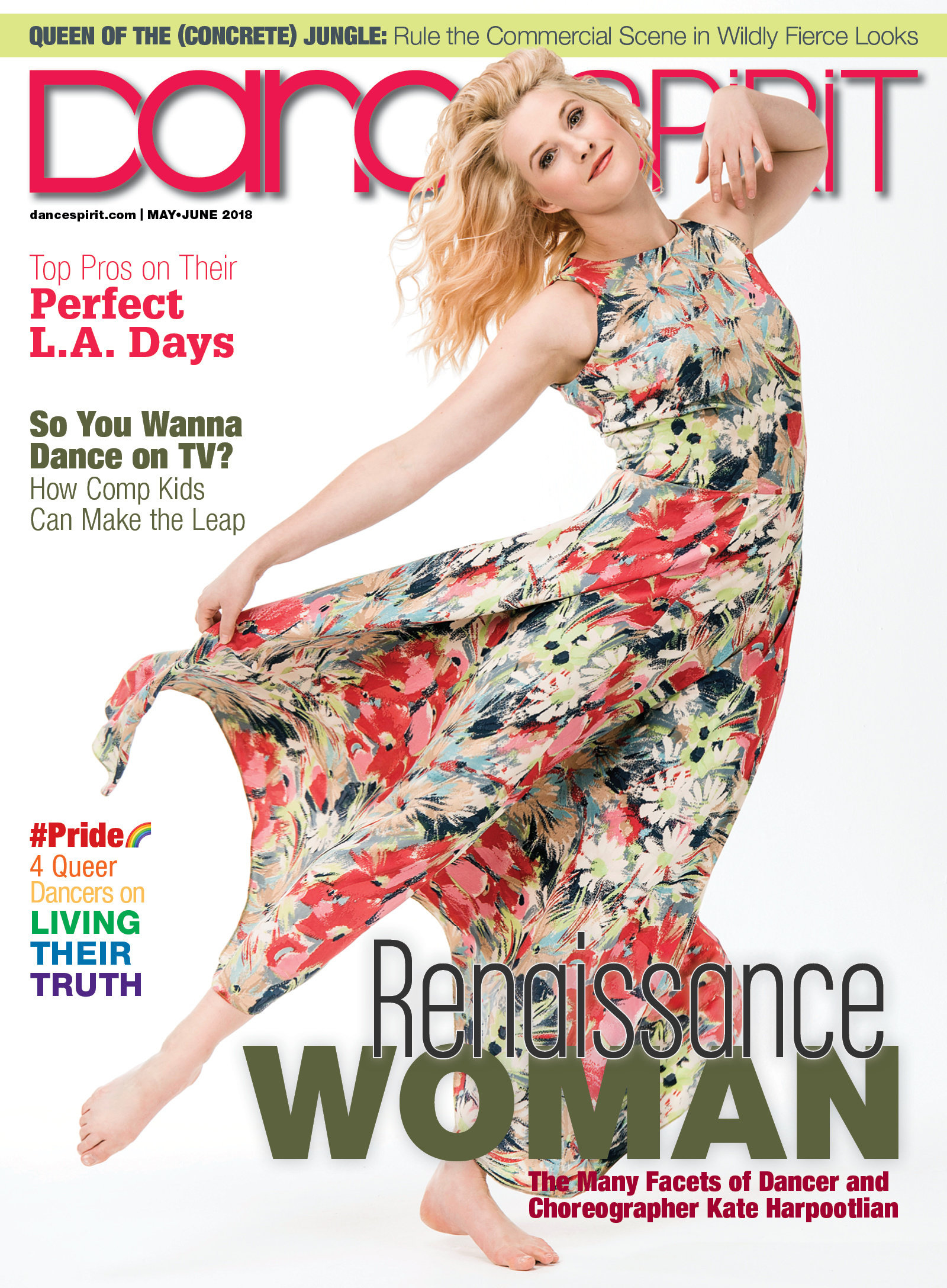 Get Dance Spirit in your inbox