Oct. 01, 2014 12:36PM EST
Last week, two male dancers on two different continents made Facebook fans do a serious double take. Warning: When you watch these dancers' incredible feats of balance and strength, you may want to hold onto your jaw—it's going to drop.
If you've ever been on a Boso Balance Trainer (or any other balance board) in a physical therapy session or at the gym, you know that just standing on the thing can be pretty darn challenging. (Do a simple YouTube search, and you can see that even the fittest people struggle a bit—fast-forward to 2:15 in this video for exhibit A.)
But you all know that ballet dancers are crazy—crazy-strong, crazy-focused and crazy-AMAZING. Take English National Ballet's Barry Drummond, for example. This is his Bosu Balance workout:
So there's that. But then, inspired by Drummond, Cedar Lake Contemporary Ballet's Jon Bond decided to try it out:
I just can't even.
Dance News
Aug. 07, 2014 12:25PM EST
Last night at the Alvin Ailey Citigroup Theater, Lindsay Nelko—the Second Runner Up at the 2013 Capezio A.C.E. Awards—premiered her show Awakening as a part of the A.C.E. Awards Winners Festival. I count myself as lucky to have been in the audience, witnessing the next big step for this up-and-coming choreographer.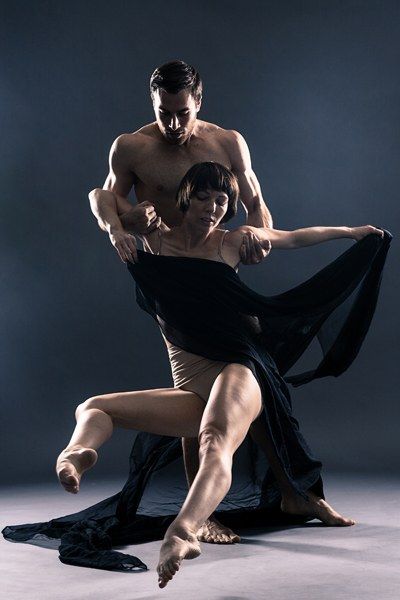 Joseph Kudra and Acacia Schachte appearing courtesy of Cedar Lake Contemporary Ballet (photo by Matthew Murphy)
Nelko has had an envious career so far as a freelance choreographer, and producing Awakening is another feather in her cap. Her absurdly talented and accomplished cast— with dancers from Cedar Lake Contemporary Ballet (oh hey, Ida Saki), Complexions Contemporary Ballet, Broadway and beyond—came together as a pickup company par excellence and delivered the evening, despite their stylistic differences.
I especially loved the section "Dysmorphia," which featured the women confronting and cowering from a mirror, and the section "Lifeline," which featured three lovely duets and bright, colorful banners stretched across the stage.
To be completely honest, I wasn't quite as thrilled with the piece's approach to partnering, which was traditional and bordered on basic. We know these dancers are crazy amazing, and I would have loved to see a little bit more inventiveness in the way they interacted with each other.
That said, the show was certainly an impressive accomplishment. Way to go Lindsay! We can't wait to see what you're up to next.
Dance News
Apr. 08, 2014 11:25AM EST
When we met up with Cedar Lake Contemporary Ballet "new kids" Ida Saki, Billy Bell and Navarra Novy-Williams for our February cover shoot, the company was in a state of limbo. Artistic director Benoit-Swan Pouffer had resigned in May 2013, and both the dancers and long-time ballet master and rehearsal director Alexandra Damiani were anxiously awaiting the announcement of his replacement.
Yesterday, nearly a year after Pouffer's resignation, the company finally made the big announcement: Alexandra Damiani is the new artistic director of Cedar Lake! A long-time soloist with Complexions Contemporary Ballet, Damiani has worked with the company since 2005, and she served as interim artistic director over the course of the last year.
But that's not Cedar Lake's only big announcement; they also named Canadian choreographer Cyrstal Pite as associate choreographer, a new position for the company. Pite has already set two works on Cedar Lake: Ten Duets on a Theme of Rescue in 2007 and Grace Engine in 2012. As associate choreographer, she will contribute a minimum of two new works over the next three years.
Want a chance to see the "New Cedar Lake"? They're celebrating their 10th anniversary with a debut season at the BAM Howard Gilman Opera House from June 11–14. The company will perform Pite's Grace Engine, among other works by various choreographers. Click here to get your tickets.
And in the meantime, watch this excerpt of Grace Engine to whet your appetite. Enjoy!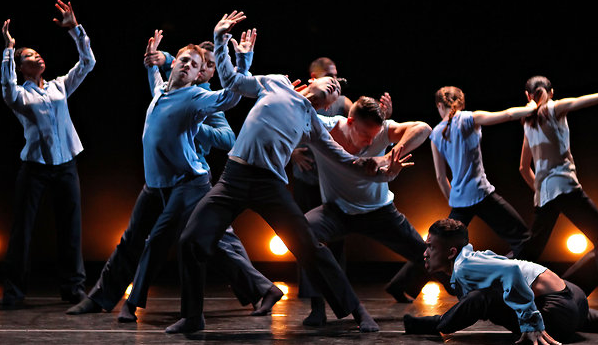 Cedar Lake Contemporary Ballet performs Grace Engine at the Joyce Theater in NYC (Photo Andrea Mohin/The New York Times)
Dance News
Feb. 01, 2014 11:47PM EST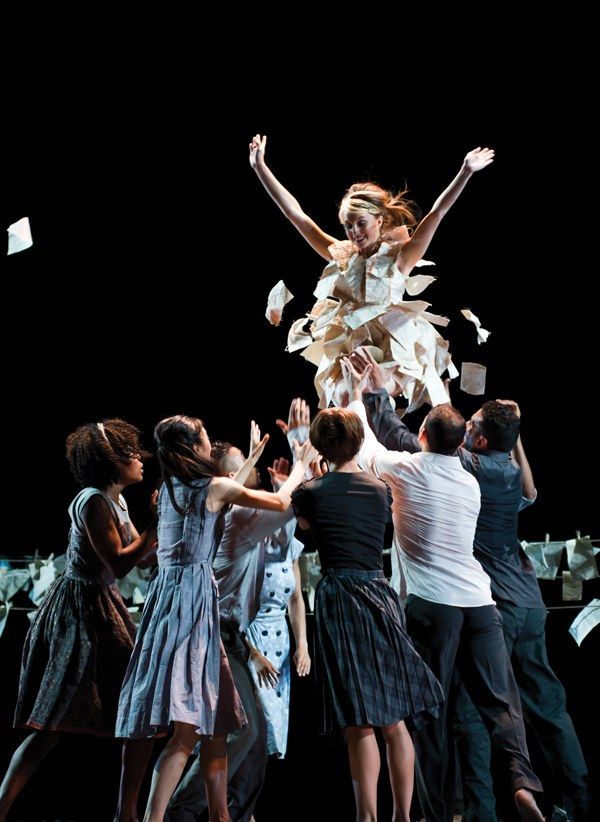 Navarra Novy-Williams
in Jo Strømgren's Necessity Again (photo by Paula Lobo)
Here's what you already know about Cedar Lake Contemporary Ballet: It's a company of unique, thoughtful, brilliant dancers. It has a beautiful home in NYC, but it also tours all over the world. Its repertoire, which has a European flair, is as stimulating intellectually as it is physically. Thanks to all that, Cedar Lake has become The Dream Company for many, many dancers.
But the Cedar Lake we've known for 10 years is entering a new phase. Dancers tend to stick around at Cedar Lake—unsurprising, given its amazing reputation and the fact that a job with the company means a full-year contract and health insurance (perks rarely found in the NYC dance scene). Recently, though, a whole bunch of exciting new dancers have flooded the company. In addition, artistic director Benoit-Swan Pouffer, who led the group for nearly a decade, resigned last year.
That's a lot of change in a short period of time. So what's next for the prestigious company? The answer may not be certain, but one thing is: Like everything Cedar Lake does, it's going to be interesting.
The New Kids
A 10-dancer turnover sounds dramatic to begin with—and even more so when you consider that Cedar Lake is only 16 dancers strong. The company's newbies, who've joined over the past four years (six of them in 2012), have brought a fresh energy to the troupe.
"There was a fear of, Which dancer will be able to take over which roles, and be what part of the team?" says Alexandra Damiani, Cedar Lake's longtime ballet master and current interim artistic director. "When you're entering a group some dancers have been in for eight or nine years, figuring out your role can be hard. But the new dancers have made very intelligent choices."
The influx of talent changed the shape of Cedar Lake. "It's basically a different company now, because so much depends on the individual dancers' personalities," says Ida Saki, who joined in 2012. And different is good. "Turnover in a dance company is healthy," says Navarra Novy-Williams, who arrived in 2010, at the beginning of the wave. "It's important to have people who have been committed long-term—they're the foundation. But new energy is revitalizing, especially if it's positive energy. And the dancers who've arrived are all incredibly positive people."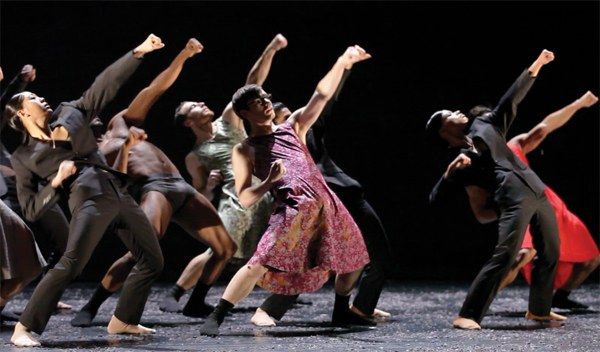 Billy Bell (center) in Johan Inger's Rain Dogs (photo by Dave Rogge)
Inside the Transition
Pouffer's departure in May 2013 was a shock to much of the dance world, not to mention the company's dancers—particularly the six who'd only started working with him the year before. "Like any transition, it was an exciting moment, but also a fragile one," says Damiani. "There was the feeling that it was the end of a cycle. I've put a lot of energy toward trying to provide continuity for the dancers. We all knew we had to pull together."
The search for a new artistic director began immediately after Pouffer's exit, and is still in progress. In the meantime, things are mostly business as usual for the company's dancers. Since the touring schedule and programming for the current season were set before Pouffer's departure, the real opportunities for change will come over the next year. "We can use everything we've done for the past 10 years as our springboard to jump into the next chapter," Damiani says.
Ida Saki with Jon Bond in Crystal Pite's Ten Duets on a Theme of Rescue (photo by Sharen Bradford)
Looking Forward
What will that next chapter look like? While a lot will depend on the new director, Damiani and the dancers have been thinking carefully about that question.
Since many Cedar Lakers are interested in choreography, Billy Bell, a company member since 2012, has hopes for a dancer-on-dancer choreography showcase. "It would be really fun, and if we did it at Cedar Lake's space in NYC it would also help us promote our name in the city," he says. "People are always like, 'Cedar Lake? Oh, where's that?' I love that we tour so much, but we want people to know we're from New York."
One of the items on Navarra's wish list is already underway: An educational outreach program, which kicked off last fall. "I did a lot of outreach work before joining Cedar Lake, and it's something I'm really passionate about," she says. "It's another way to connect with the community, to share what we're doing with people who maybe can't buy a ticket to see a show."
Damiani is excited by the sense of a fresh beginning. "There's an opportunity to bring a new vision to the company," she says. "When things are going smoothly, you get stuck in certain habits, and you need to be awoken. The transition woke us up. Now we're ready to grow."
Meet the Cedar Lake Cover Stars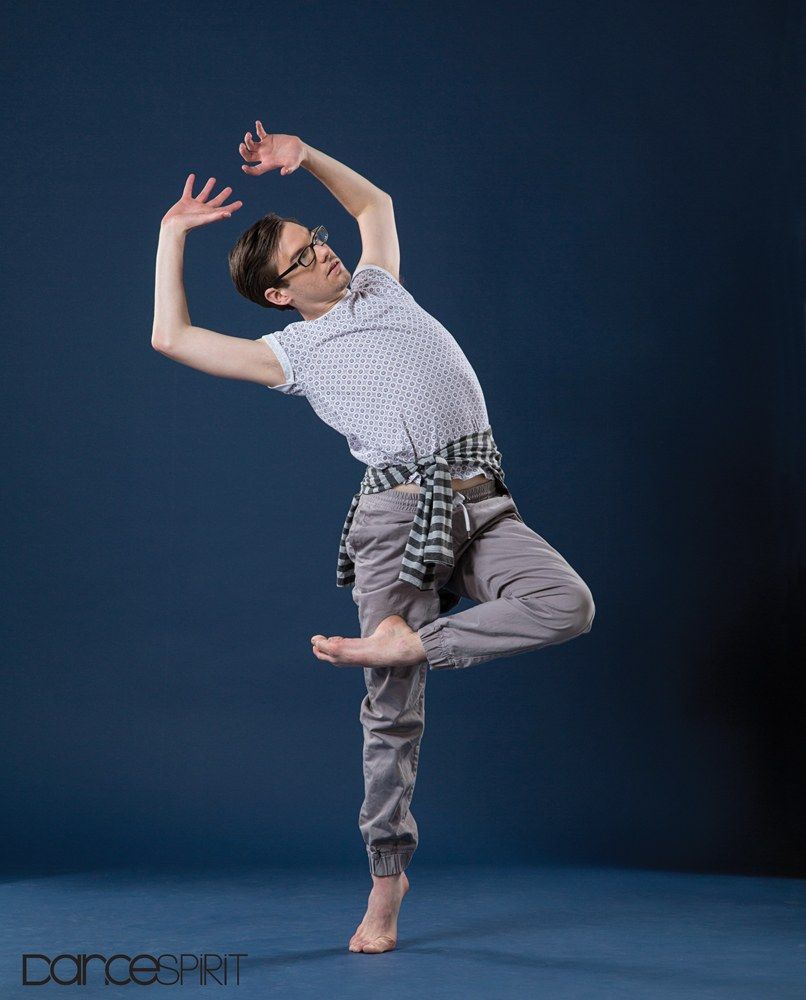 (Photo by Erin Baiano)
Why you already know him: Billy was a Top 10 finalist on Season 7 of "So You Think You Can Dance," and is the founder of Lunge Dance Collective (featured in the October 2012 issue of DS).
How he came to Cedar Lake: "I had a four-year audition process—I've had my eyes on the company for a while! I got all the way through twice but didn't get a contract. The third year I got cut before the last round. The fourth year, I missed the audition—but I emailed Benoit-Swan Pouffer, then the artistic director, and was like, 'Hi! You like me, remember?' A few weeks later, I got the call about joining the company—the one year I didn't actually audition."
How working with Cedar Lake has changed his choreography: "The range of works we do opened my mind to more possibilities as a choreographer. These days I'm more likely to say, Yeah, why not?"
How he's able to do Cedar Lake and direct Lunge without going insane: "I'm not? It's been hard. But I've been shifting the direction of Lunge from live performance to film, which helps. Film lets me channel the audience's sight. I do a travel video blog for Cedar Lake, too."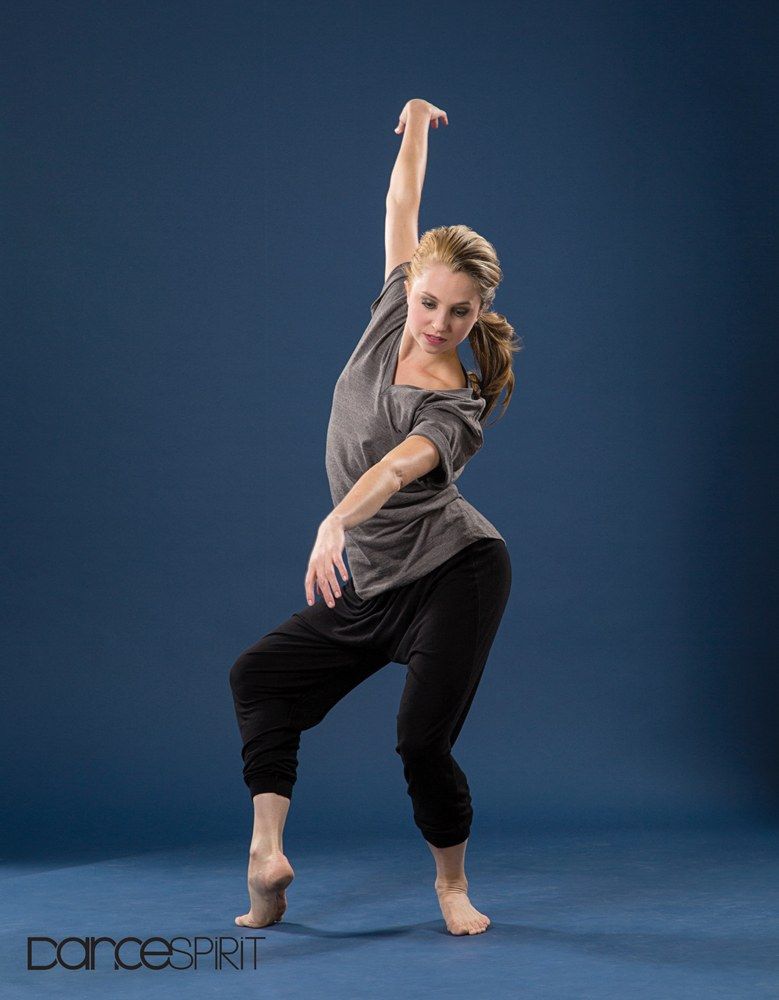 (Photo by Erin Baiano)
Why you already know her: Navarra danced with Les Grands Ballets Canadiens de Montréal and the Batsheva Ensemble before coming to Cedar Lake—and DS got The Dirt from her in our May/June 2011 issue.
Why she came to Cedar Lake: "I'm from NYC originally, and I went to The Juilliard School, so Cedar Lake has been on my radar as a great company since it started. I had an amazing year in Israel with Batsheva, digging deep into one particular world, but I eventually realized I still wanted to explore other avenues and other styles. So it was the right time for Cedar Lake, which has a vast roster of choreographers."
How she sees her role in the company: "What's nice about Cedar Lake is that we're all so different—it feels like we're each a piece of a puzzle. Nobody else could fill our particular shape."
On the choreographers she's connected with: "Working with Hofesh Shechter and Crystal Pite was especially inspiring because they left us with pieces I've continued to discover myself in. I've been able to keep growing inside their choreography."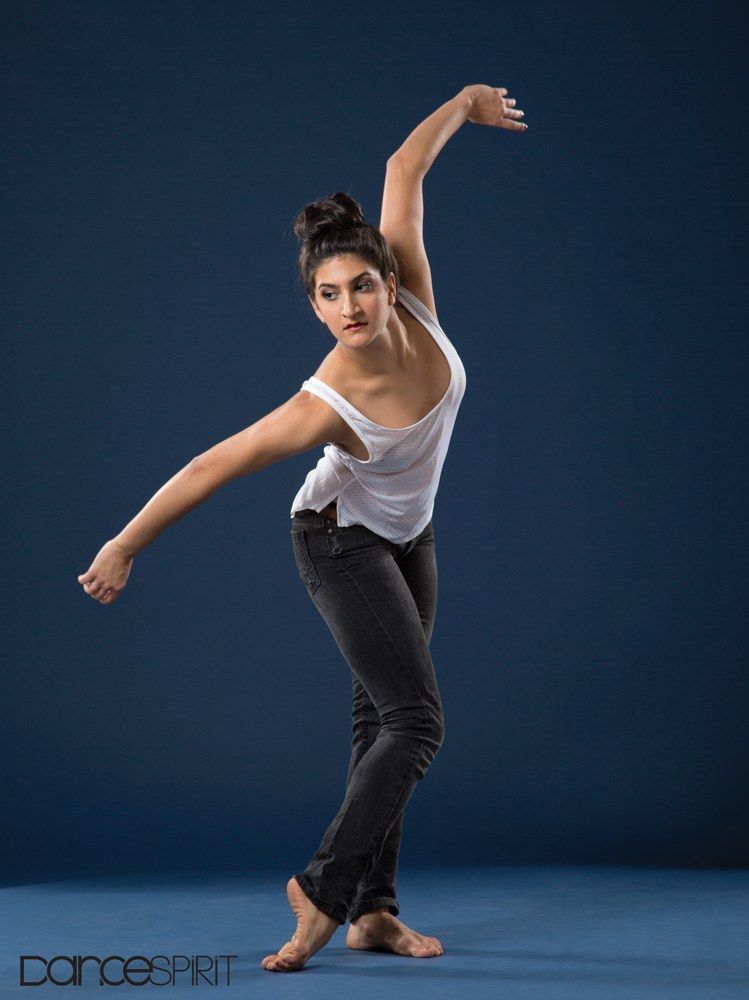 (Photo by Erin Baiano)
Ida Saki
Why you already know her: Ida was Dance Spirit's 2009 Cover Model Search winner! She was also a familiar face on the competition circuit, and was New York City Dance Alliance's National Senior Outstanding Dancer in 2009.
Why she came to Cedar Lake: "It was the first company I ever saw live. I think I was 16. My teacher, Jessica Hendricks, realized I knew nothing about professional dance—I thought the best dancers all became Dallas Cowboys Cheerleaders. She took me to see Cedar Lake, and I remember being absolutely floored. Jessica turned to me and said, 'I want to see you in this company in 10 years.' And it hasn't even been 10 years—it's surreal."
On finishing school: "I had just finished my second year at New York University's Tisch School of the Arts when I joined Cedar Lake, and I'm still working toward my degree. I have one more academic and one more technique class to go. I'm keeping my fingers crossed that I'll be able to walk in my cap and gown this summer!"
How the comp world prepared her for life at Cedar Lake: "In both worlds, you do everything, all the time. At competition, you had to be able to jump from hip-hop class to ballet class with less than a 15-minute break. Here, you're doing a super-technical Jirˇí Kylián piece one minute, and a Hofesh Shechter piece that has you rolling all over the floor the next."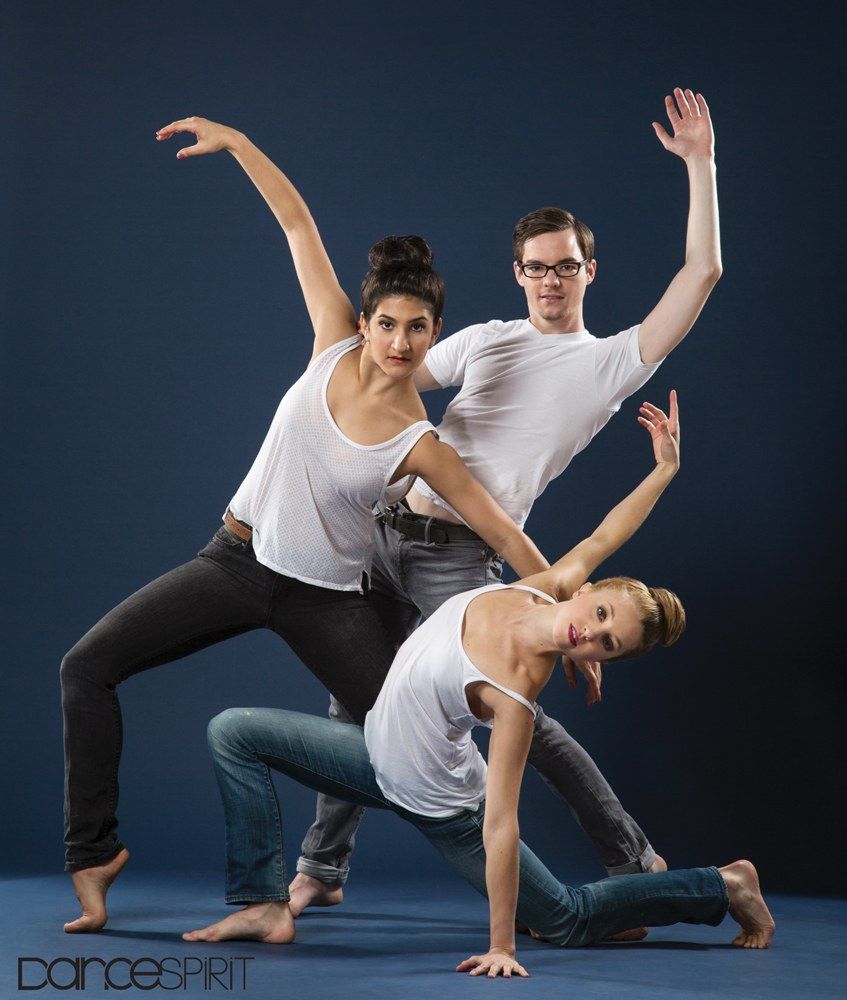 (left to right) Ida Saki, Billy Bell and Navarra Novy-Williams (photo by Erin Baiano)
From Comp Kid to Cedar Laker
When it comes to dancers, Cedar Lake will always value versatility and personality—which means it'll always embrace competition and convention dancers. (Current members Jon Bond, Matthew Rich, Ida Saki and Billy Bell all came up through the comp circuit.) "The dancers from that world are fearless!" says interim artistic director Alexandra Damiani. If you're a Cedar Lake wannabe, remember that the company has "ballet" in its name for a reason. Damiani recommends making intensive ballet training, including pointe work, a priority.
Feb. 01, 2014 07:30AM EST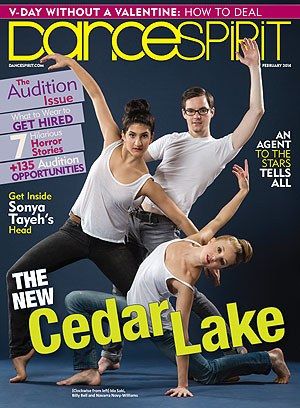 Happy first day of February!
We can't think of a better way to celebrate than showing off our fabulous February issue. It features a few Cedar Lake Contemporary Ballet dancers we adore: Ida Saki, Billy Bell and Navarra Novy-Williams. These three spent most of their day weaving in and out of a breathtaking improvisation. And it's no wonder this photo shoot was flawless; Ida, Billy and Navarra are pros, and they've all been featured in Dance Spirit before! Ida was the winner of our 2009 Cover Model Search, Billy's Lunge Dance Collective modeled cozy warmups in our October 2012 issue, and Navarra gave us The Dirt in our May/June 2011 issue.
Check out the cuteness as they show off their old issues of DS: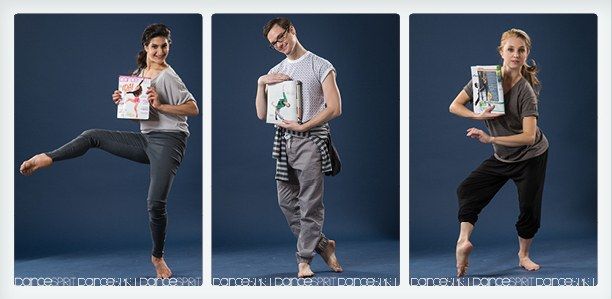 As usual, we've got fun online exclusives to make you fall as in love with Ida, Billy and Navarra as we are:
Click here to read this month's cover story about the new Cedar Lake—with exclusive interviews with our cover stars and interim artistic director Alexandra Damiani.
Click here for a look at a ton of outtakes from our stunning—and often very goofy—photo shoot with Billy, Ida and Navarra.
Click here to watch a behind-the-scenes video from our shoot—including even more fun facts about the dancers and the company.
This issue is also chock full of other great articles, like an interview with Sonya Tayeh, so many tips on auditioning for your dream job and a hilarious story by novelist Tim Federle. Not a subscriber? The February issue is available online now! Don't forget to let us know what you think!
Dance News
Jan. 22, 2014 12:46PM EST
Get Dance Spirit in your inbox