ABC might as well re-name this episode "All The Feels." Just about every dance was a genuine tearjerker—and, as a rule, I am so not a crier, y'all. That said, certain numbers stood out for amaaaaaaazing or awkward reasons. In keeping with the emotional roller coaster theme of last night, here are our (highly subjective) highs and lows from Week 4.
Keep reading...
Show less
Last night's "Dancing with the Stars" left much to be desired—namely, a performance longer than 15 seconds from the "DWTS" Pro Troupe Team. Nevertheless, the stars kept things interesting during the "Dynamic Duo" episode, which featured routines channeling the likes of Adam and Eve, Bonnie and Clyde, Lucy and Ricky...you get the picture.
It also included a second round, the dreaded dance-offs: The pair with the highest score from the first round would be safe from elimination; the rest would challenge another team to a dance duel. The scoring seemed rather complicated—and somewhat arbitrary. The team eliminated, as it turns out, was the team with the lowest score from the opening round. Goodbye Tarzan and Jane (aka Michael Waltrip and Emma Slater).
While Waltrip and Slater's jungle-themed routine was pretty bad, there was some good on the show. You guessed it, Alfonso Ribeiro and Witney Carson's Batman and Robin cha-cha. Week after week, these two can do no wrong.
Also amazeballs? The two-second tango from Cheryl Burke and Tony Dovolani (it's included in the video below). Unfortunately, the other brief Pro Troupe routine was just so awkward. On Sunday, "DWTS" must have turned their clocks way back to 2011. Here's the weirdest Royal Wedding portrayal:
Also pretty good (but also sorta awkward) was Janel Parrish and Valentin Chmerkovskiy's contemporary routine as dynamic duo Romeo and Juliet. I'd love to see an actual dancer play Juliet; but the judges apparently saw something in Parrish and her bent knees and floppy feet, and the couple earned perfect 10s. I couldn't help but think back to the other Chmerkovskiy's (brother Maksim's) contemporary number with partner Meryl Davis last season. (Though Parrish and Chmerkovskiy were missing the famous big, fat, wet smooch at the end.)
What did you think of last night's episode? Did you like the contemporary routine? Was the right pair sent packing? Let us know in the comments!
Mar. 26, 2012 01:34PM EST
Sometimes it feels like talent is distributed unfairly. Thanks to Billy Elliot, you're already aware that Kiril Kulish (who won a Tony for the lead role) is a beautiful ballet dancer and singer. But did you know he's also won ballroom dance championships? Quit hogging the awesome sauce, Kiril!
Seriously, though: It's pretty fun to see Mr. Kulish in ballroom mode. And we're always fans of dancers who add ballroom classes to their routines. Check out Kiril and partner Melonie Krumer samba- and cha cha-ing up a storm at the 2010 National Ballroom Dance Championships: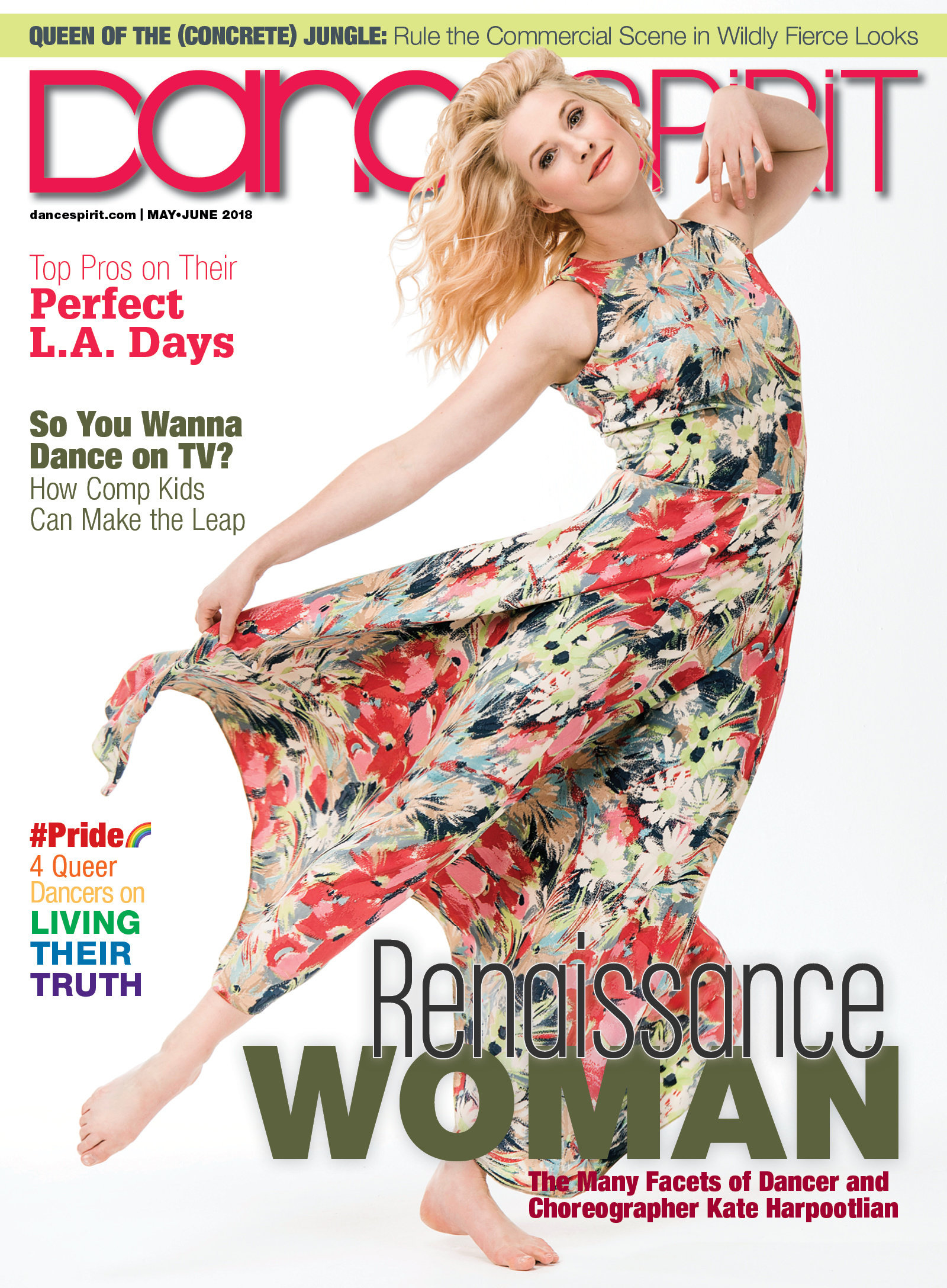 Get Dance Spirit in your inbox