To quote my grandma: Goodness gracious, the members of Shaping Sound are busy busy bees! It feels like we just saw the company give an amazing performance in NYC as part of a super-intense tour—and now it's about to begin yet another tour cycle.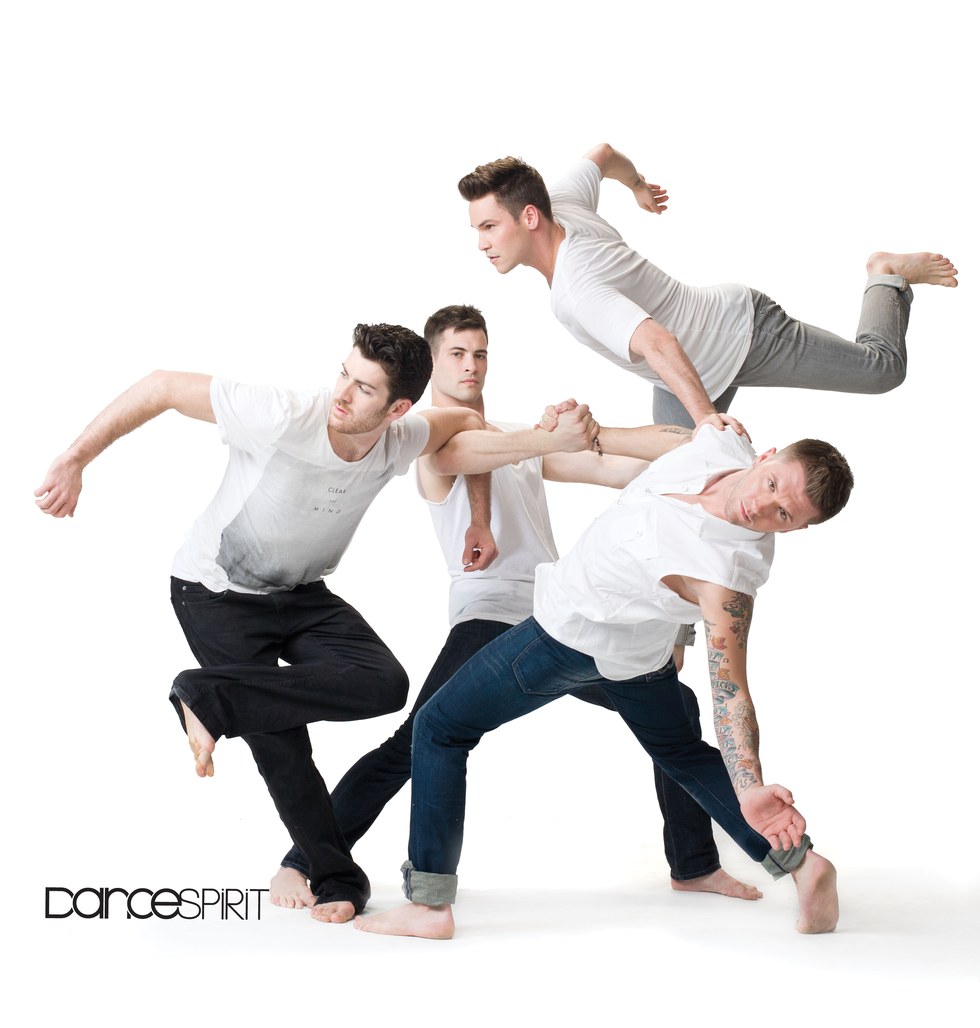 Shaping Sound's (from left) Teddy Forance, Kyle Robinson, Nick Lazzarini and Travis Wall (photo by Joe Toreno for Dance Spirit)
What can we expect from this latest round of Shaping Sound? Well, as co-founder Travis Wall told us a few weeks back, the production will have "the same outline as our first...but it will be an overall cleaner and better show," with two new numbers and a lot of small-but-important improvements. Obviously, TWall will be performing, as will fellow co-founders Nick Lazzarini, Teddy Forance and Kyle Robinson. A lot of our other favorite SS dancers are also back, including Jaimie Goodwin, Chantel Aguirre, Chelsea Thedinga and Channing Cooke. And there are some exciting new additions to the company, too—notably "So You Think You Can Dance" Season 10 champ Amy Yakima (YAY!).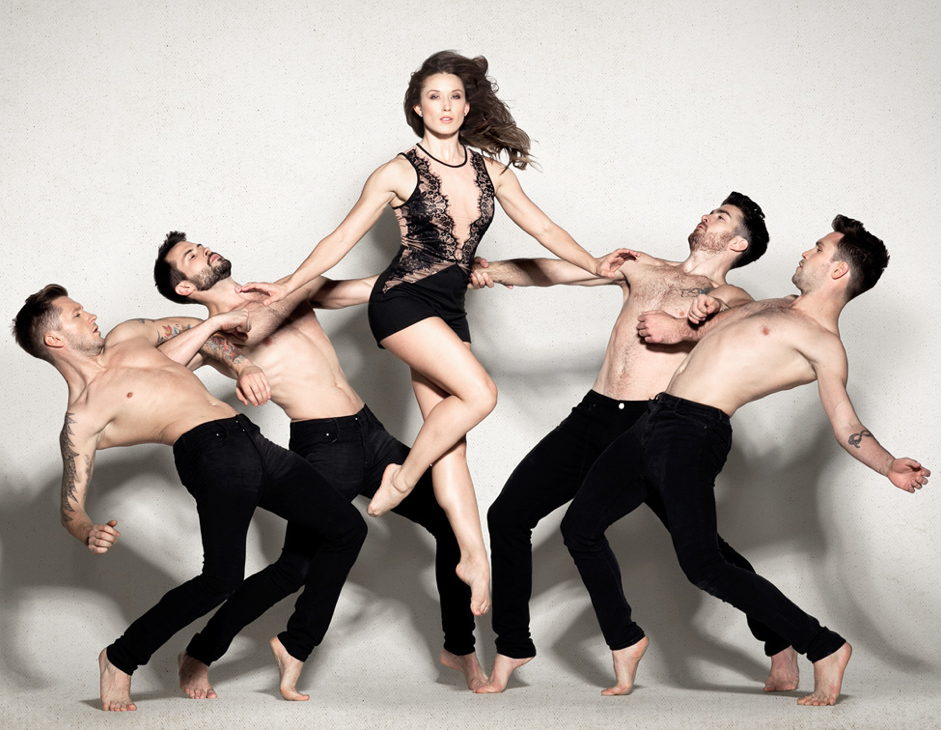 Um, how stunning does Jaimie Goodwin look in the company's latest campaign image? (via shapingsoundco.com)
The tour will hit 20 cities across the U.S. between October 11 and February 15. Is your city one of them? Click here to find out—then take a look at the high-drama preview video:
Jun. 18, 2013 11:21AM EST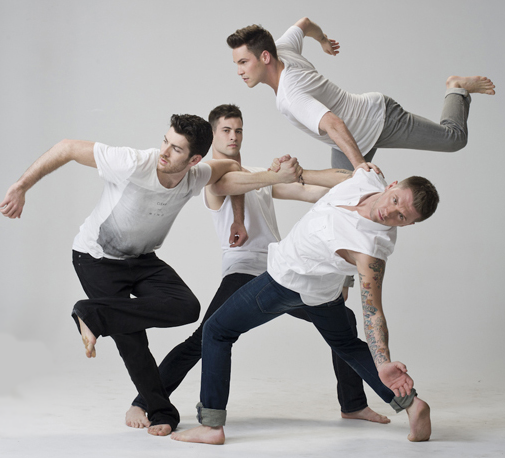 (L to R) Shaping Sound's Teddy Forance, Kyle Robinson, Nick Lazzarini and Travis Wall, photographed for "Dance Spirit" by Joe Toreno
Last night, the DS staff got all gussied up and headed to the Beacon Theater for Shaping Sound's That's Where I'll Be Waiting. So did pretty much everyone else in NYC.
No, but really: The crowd at this show, which was the last stop on the company's month-long tour, was incredible. Along with mainstream dance fans like Jesse Tyler Ferguson (a.k.a. the best "So You Think You Can Dance" judge of all time), there were a host of familiar dancers and choreographers milling through the lobby of the Beacon. Joey Dowling! Kenny Wormald! Dana Wilson! Ida Saki! Catherine Hurlin! It was like a reunion for all the dance world's cool kids.
Not that that's surprising. The members of Shaping Sound are some of the most exciting people on the commercial scene, after all—and definitely not less famous since their turn on the reality show "All the Right Moves." Almost every Shaping Sound dancer is a dance celebrity, and the people most prominently featured in That's Where I'll Be Waiting—Travis Wall, Nick Lazzarini, Teddy Forance and Kyle Robinson, who also created and choreographed the show—have become legit stars. More celebrities onstage = more celebrities in the audience (and also = more opportunities for us lesser non-celebrities to totally freak out because Jesse Tyler Ferguson is sitting one seat away from us, eee!).
The Shaping Sound foursome were smart about how they presented their well-known team, too. That's Where I'll Be Waiting gives each dancer a specific character—i.e., "The Trouble" (Alexa Anderson), "The Temptress" (Channing Cooke), etc—and at least a few moments in the spotlight. While the piece is threaded through with a love-triangle dream-story involving Travis, Teddy and Jaimie Goodwin, it's really driven by all the strong personalities onstage—personalities the audience already knows and loves.
Does that always work? Well, not quite. (Frankly, I'm still not sure why Chelsea Thedinga is "The Being.") Could I watch Nick, a.k.a. "The Wayward," do his flamboyantly fabulous David-Bowie-in-Labyrinth-meets-Herr-Drosselmeyer act (which is really just Nick being Nick) in his leather cape-vest alllll night? Oh, totally. And so could the rest of that star-studded crowd, which went standing-o bonkers for the entire cast at the curtain call. Congrats, guys!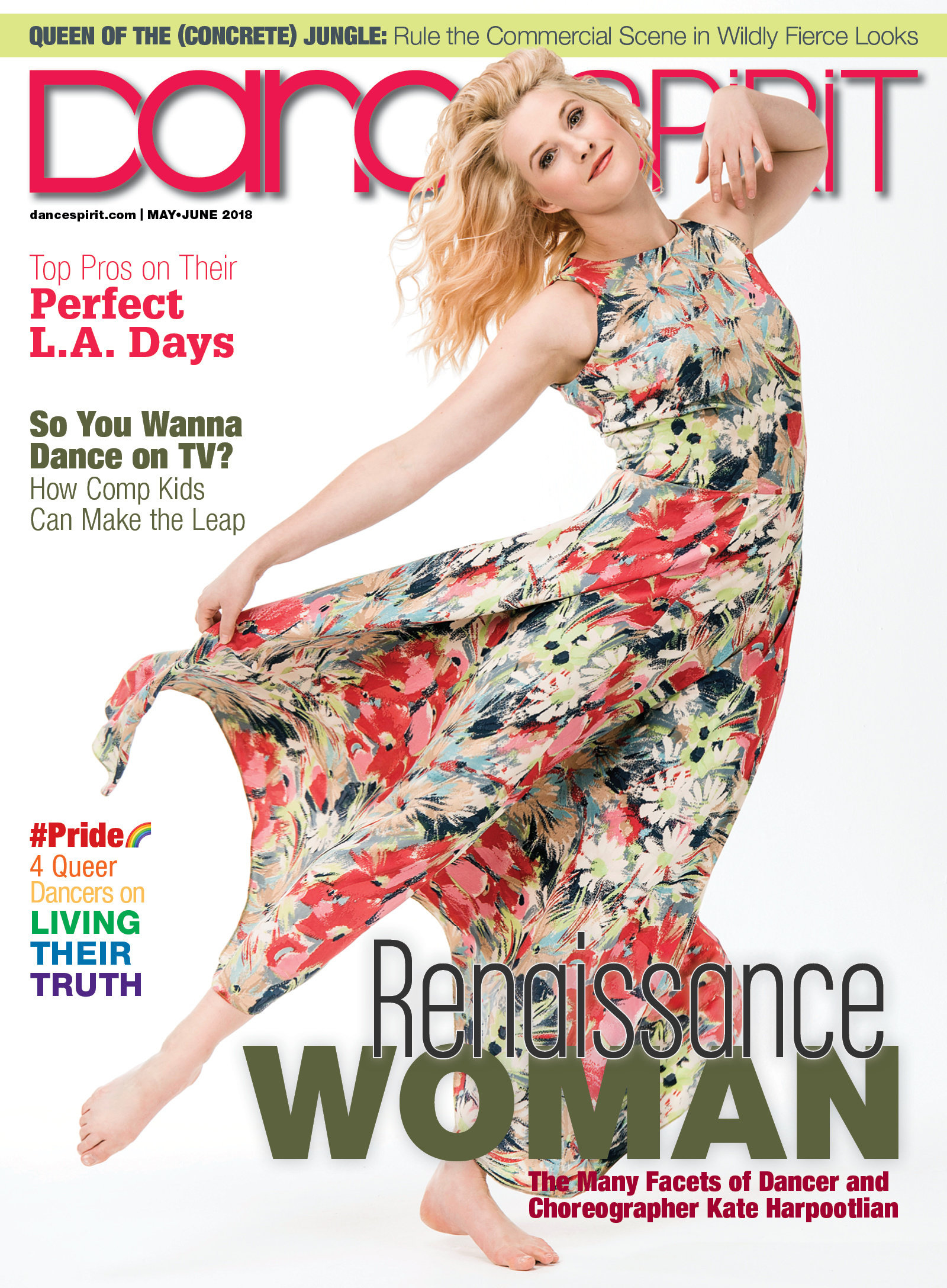 Get Dance Spirit in your inbox