Everyone knows it's not only the steps or technique that make a ballerina memorable. It's the emotion—and the ability to tell a story—that truly captivates an audience. And American Ballet Theatre's latest video is here to help. It takes us inside this season's production of The Sleeping Beauty, complete with luscious footage of the ballet itself and a few wise words on really getting inside Aurora's head, straight from some of ballet's leading ladies.
Because let's face it, getting into character is easier said than done. I mean, it's a little tricky to relate to a princess who sleeps for 100 years when you can't even squeeze in a power nap. And who has time for a prince when you've got rehearsals? It takes a lot of focus and imagination to play a convincing character, especially in a fairy tale story like The Sleeping Beauty.
In the video, principal Gillian Murphy talks about all the famous Auroras she looks up to and says: "Be inspired by that huge history of iconic Auroras and ballerinas, but also you have to make it your own." Cassandra Trenary, a soloist, credits Artist in Residence Alexei Ratmansky with helping the dancers dive deep into their roles. "He (Ratmansky) is able to give you a story behind every single movement. Whether it's a variation or a pas de deux, you're not just taking your partner's hand. It's like, that's the love of your life! Just keep that in the back of your mind."
Note taken. So long story short, don't be afraid to ask your teacher or director for guidance if you're struggling, take inspiration from others who have played the role and always trust your gut to make your portrayal authentically you.
As for the production itself, this Sleeping Beauty is absolutely dreamy (pun intended)—principal Stella Abrera (also featured in the video) says it's "kind of like watching a very old painting from the Louvre slowly come to life." This "new meets old" ABT Ratmansky version of SB premiered last season, but if you missed it check out the video for an exclusive behind-the-scenes look. Or, see it live when it runs at the Met June 27-July 2!

Musical Theater
Feb. 01, 2014 06:00PM EST
There are certain iconic roles every Broadway performer dreams of playing: Anita in West Side Story, Mimi in Rent, Reno Sweeney in Anything Goes. The lucky triple threats who snag these parts end up with the best solos and the most stage time—not to mention fully developed characters to sink their teeth into. Dancers in the ensemble, on the other hand, may only be labeled "townsperson" or "party guest"—but their characters are still a crucial part of the story.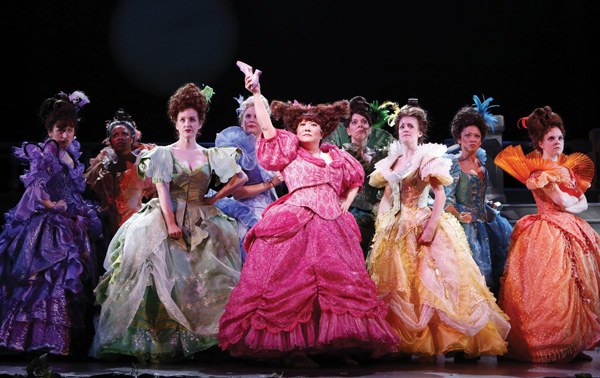 Cinderlla party guests in character, including Kristine Bendul (second from right) (photo by Carol Rosegg)
How can you connect with a role that doesn't have a fully realized identity? It takes a lot of imagination and improvisation, but creating your own character from scratch can be one of the most freeing experiences onstage.
What's in a Name?
You may not have a name in the program, but that doesn't mean you can't create one for yourself. And choosing a name can help you begin to develop an idea of who your character is. Allyson Carr, in the ensemble of Broadway's Mamma Mia!, calls her "party guest" identity Jennifer, after her twin sister. In another number, Carr plays an old woman in the town square and envisions her as a Greek Granny named Erma. Having separate names for her two characters helps her transition between roles during the show.
Kristine Bendul, assistant choreographer and ensemble member in Rodgers + Hammerstein's Cinderella on Broadway, plays a role labeled only "fishmonger"—so she decided to have a little fun. "I named her Noodles," she says. "I imagined my character 'noodling' these very slippery fish with her bare hands." Bendul says that many Cinderella cast members choose funny names for themselves and refer to each other by those names onstage during performances (under their breath, of course).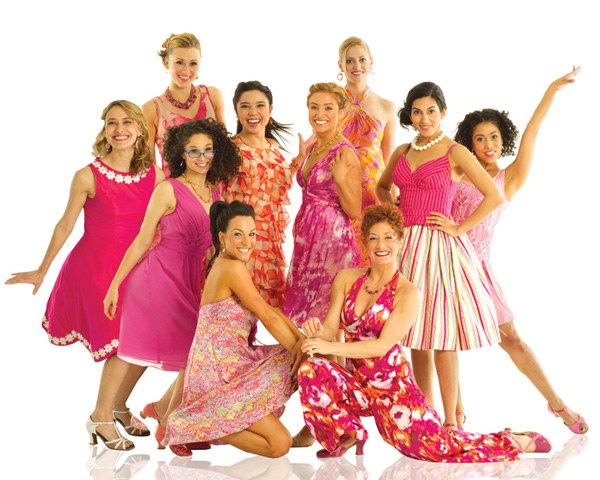 Allyson Carr (bottom right) with the ladies of the Mamma Mia! ensemble (photo by Joan Marcus)
Portraying Personality
Once you have a name, choosing a few personality traits will help anchor your character and give some context for your movement. Carr describes party guest Jennifer as "happy and positive," she says. "I imagine her as someone who wants to go out and meet guys, so she's always giving 100 percent—and that means I give 100 percent when I dance her part."
At the start of Mamma Mia! rehearsals, choreographer Anthony Van Laast asked ensemble members playing partygoers to imagine how their characters knew main character Sophie, and why they were invited to her wedding. From there, Carr was able to come up with a whole backstory for Jennifer: She's a friend of Sophie's from college and is excited to see her old friends and to get a vacation.
Even if your choreographer doesn't give you much direction, try asking yourself a few questions about your character: How old is she? What era does she live in? What's her role within the story? What is she dancing about?
Then use the choreography you're given to further inform your role. For example, the refined movement and careful partnering in Cinderella's party scenes allow Bendul to imagine herself as a dignified, slightly snooty woman: "She's very elegant, which is why she pulls up as she dances," Bendul says.
In the absence of a story, Joanne Chapman, founder and director of the Joanne Chapman School of Dance in Ontario, Canada, finds visualization a key element to getting her students into character. "I turn on the music and ask them to close their eyes and imagine: How do you respond to these lyrics? What kind of movement do you envision for your character? What is your facial expression?" says Chapman, whose musical-theater choreography has won top national titles at The Dance Awards and JUMP Dance Convention. Allowing yourself to imagine your natural responses to the music will help you make the moves your own.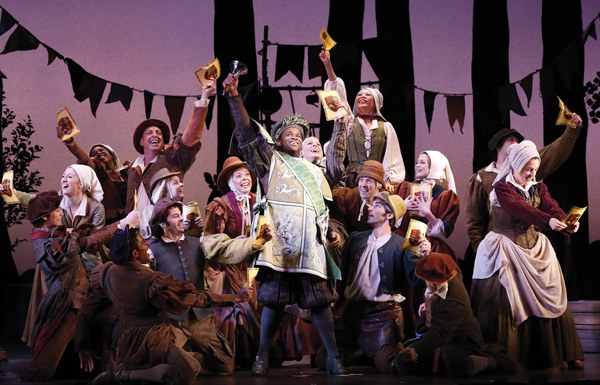 These Cinderella characters all have names—but you won't find them in the program. (Photo by Carol Rosegg)
Change is Good
Don't be afraid to switch things up from night to night. After all, that's one of the most exhilarating parts of live theater. "I'm always Jennifer and Erma on stage, but one night they may be sillier, or more serious, and their quality of movement may change depending on my mood," Carr says. Ensemble members often play the same roles for years at a time, so experimenting with your characters is the best way to avoid getting bored on the job and to always dance at the top of your game. "A lot of dancers don't realize the freedom they have to create," Bendul says, "but it's what makes the job fun!"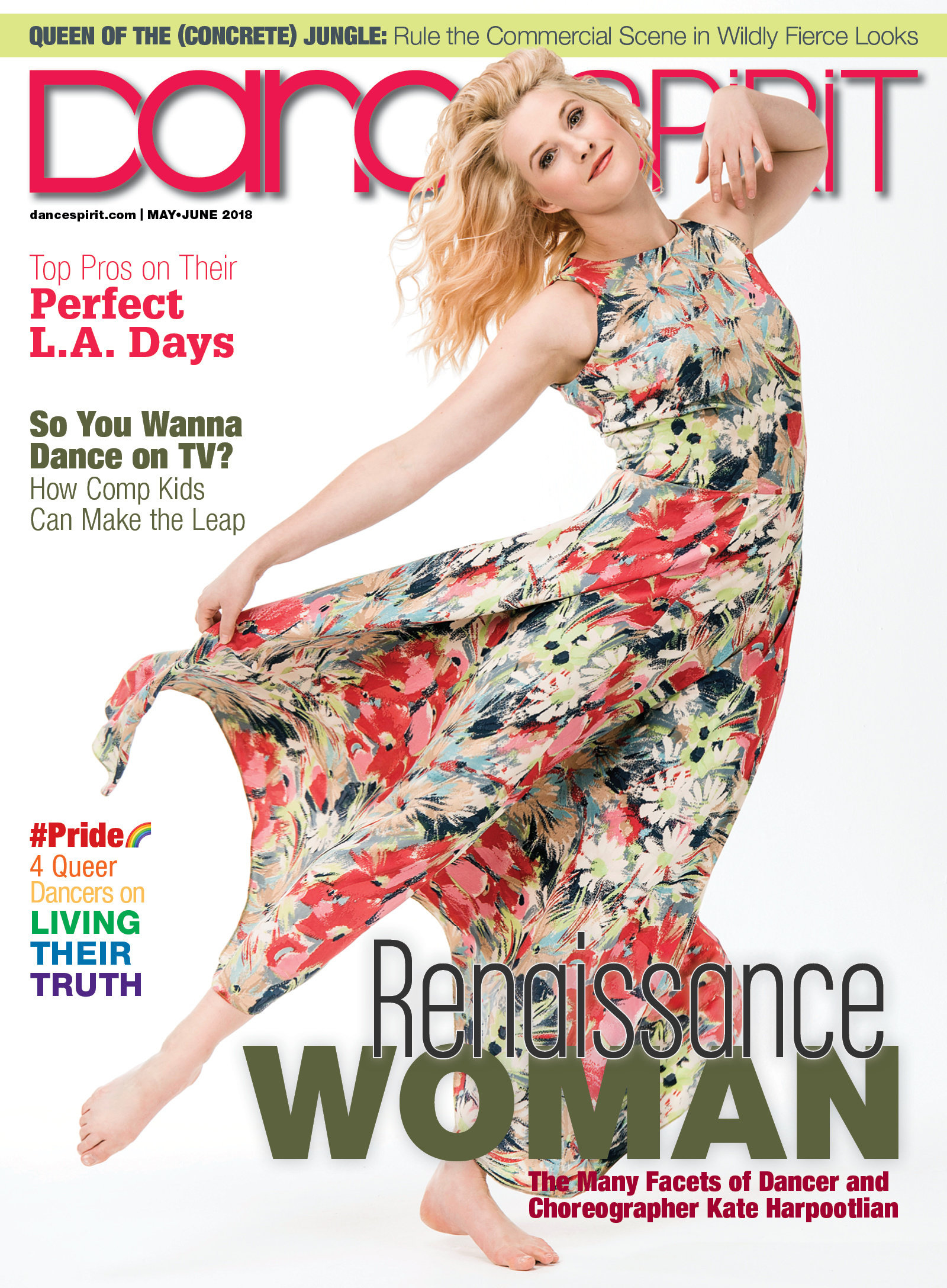 Get Dance Spirit in your inbox