Just some of the many dance shoes Elyssa Banker has collected for charity. (courtesy Elyssa Banker)
Elyssa Banker has been dancing at Central Park Dance in Scarsdale, NY, since she was two. At age 12, she needed a bat mitzvah project, and realized that kids less fortunate than her didn't always have access to the supplies they needed. So, she started collecting gently used shoes at her dance studio and her initiative "Dance for a Cause, Not for Applause" was born. A year and a half later, she's collected over 1,000 pairs of ballet, tap, jazz, and pointe shoes for the organization Footloose. Here, she talks about her mission. —Courtney Bowers
Keep reading...
Show less
Ayo &Teo incorporate cotton swabs in their dancing to bring awareness to blood caner (courtesy DoSomething.org)
Rapping dance duo Ayo & Teo may still want "ice on their wrists so (they) look better when (they) dance," as their 2017 chart topping song, "Rolex," says. But the two feature a more unusual accessory in their recent dance routine: a cotton swab. After teaming up with DoSomething.org for the Give A Spit About Cancer campaign, Ayo & Teo are encouraging people to join the national bone marrow registry and donate marrow for those suffering from blood cancer.
Keep reading...
Show less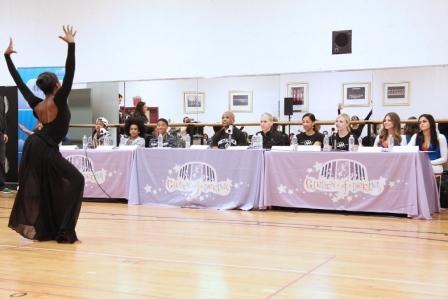 Alexis Stewart of Elmont, NY, rehearses her performance to "He Lives in You" from The Lion King in front of celebrity guest mentors Mindless Behavior, Darryl McDaniels of Run DMC, Broadway actor Tony Vincent, Rockettes Karilyn Surratt and Tara Dunleavy and Knicks City Dancers Alyssa Quezada and Ana DeMatos. (by Kristina Bumphrey/Starpix)
Rockettes are famous for their lengthy legs, perfect time steps and star quality—but what many don't know is what they're up to when they're not on stage. Each spring, the Rockettes, alongside other divisions of the Madison Square Garden Company, give children their own shining moment on the Radio City stage through non-profit charity Garden of Dreams.
Established in 2006, Garden of Dreams turns dreams into realities for children facing adversities from illness to homelessness. The Rockettes serve as judges, mentors and inspirations for children who audition for the charity's talent show, which takes place on the Radio City Music Hall stage. So far, Garden of Dreams has provided magical and memorable opportunities for over 225,000 children and their families!
Here's how it works:  Last month, contestants auditioned for a rotating panel of expert judges including Broadway stars, Knicks City Dancers and, of course, Rockettes. Then, those who were chosen presented their acts twice more before the final performance while getting pointers from the judges on how to fine-tune their acts and eliminate their nerves. The final talent showcase, called "Dare to Dream," is this Tuesday, April 16, and it will include approximately 200 children from across the tri-state area.
What are the highlights? There are too many to count! But Rockette and judge Tara Dunleavy told DS: "A 5-year-old boy will sing Bruno Mars. He's so cute and fearless, and so much fun to watch."
If you're in NYC, there's no reason to miss this touching event, because it's open to the public and free of charge! For more info, check out gardenofdreamsfoundation.org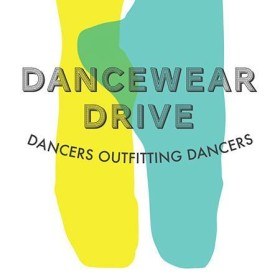 Dancers are pretty awesome—especially when they go above and beyond to make this world a better place. Remember Katarina, from Texas, who started a pointe shoe recycling program to keep old shoes out of landfills? How about Georgia, who helped establish a series of dance classes for kids in Florida? Now, there's a new name to add to our Young Dancers Who Rock list: Sidney Fitzgerald.
Sidney, who's 13 and trains at the Los Angeles Ballet School, started Dancewear Drive, a program that takes gently worn (or new!) dancewear and donates it to students in need. I caught up with Sidney to find out more.
Dance Spirit: What inspired you to start your project?
Sidney Fitzgerald: Last fall, my mom and I were joking about how quickly I was growing out of my dancewear—and how often we needed to shop. Most of my too-small leotards are still in great shape. I felt bad throwing them away—and I knew that my friends all had the same problem.
Around the same time, I started volunteering at the Hope Street Family Center in downtown L.A., assisting my teacher and former L.A. Ballet principal Allynne Noelle, who was teaching class there. I realized that the kids at Hope Street could really use the gently-worn dancewear. Allynne and I talked to the manager of Hope Street and arranged for the center to be the first beneficiary of Dancewear Drive.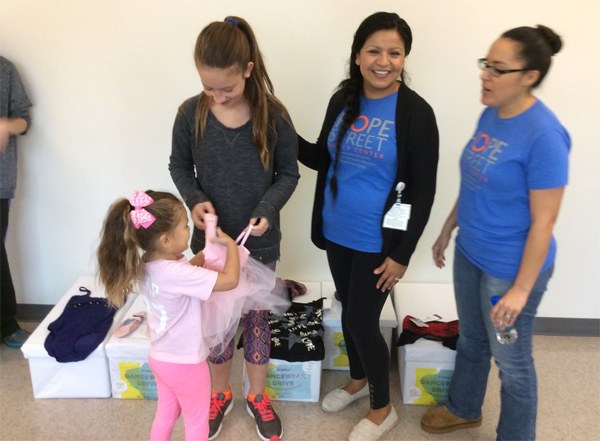 Sidney donating a new outfit to a baby ballerina at Hope Street Family Center (via danceweardrive.org)
DS: What happened next?
SF: I put out bins at three collection sites: my ballet studio, my school and a dance store in L.A. Then we got really lucky: Discount Dance heard about my project and sent a bunch of boxes of dancewear they couldn't sell. That's when I had the idea to launch a delegate program, allowing dancers from all over the country to start collecting for beneficiaries in their neighborhoods.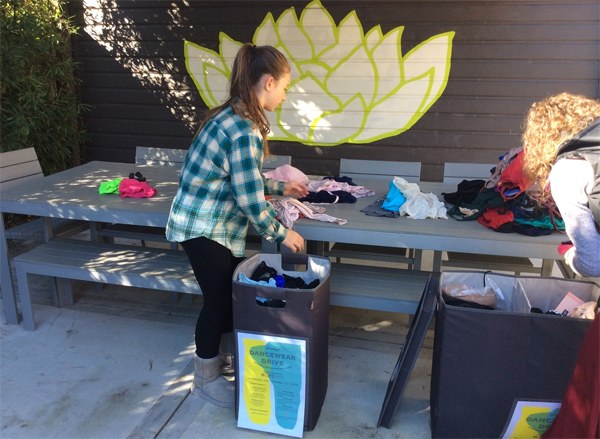 Sidney hard at work (via danceweardrive.org)
DS: How can others get involved?
SF: If you're 13 or older, you can be a delegate. Go to Dancewear Drive's website, click the "Programs" tab and apply to be a delegate. Then, Dancewear Drive will help you find a beneficiary for the collected dancewear—or you can suggest your own. If you can't get a collection bin yourself, I can ship them to you—along with the logo for the bins. Of course, getting all the materials (and shipping them!) does cost money, so Dancewear Drive also accepts donations.
Want to help? Check out Dancewear Drive's Facebook, visit danceweardrive.org or email info@danceweardrive.org for more info.
OK, so it's definitely no secret at this point that we're in love with Chaz Buzan. (It's almost been a month since we've mentioned him! Almost...)
And no, this post is not just a #WayBackWednesday to our January 2013 cover, which featured Chaz alongside fellow Mia Michaels assistant Ryan Ramirez and Mia herself, of course.
Although, we can't quite resist bringing back this gem: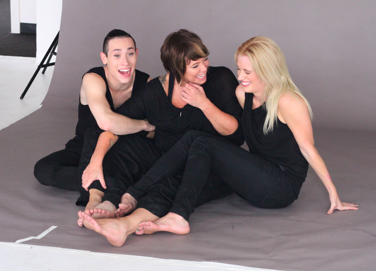 Chaz, Ryan and Mia behind the scenes of our January 2013 cover shoot. So precious!
But really, we  just thought you might need a little boost to get you through your Wednesday. And lucky for us, there's a new video of our favorite superhuman performing at the MOVEtheWORLD charity event. Enjoy!
This time of year, it's easy to get caught up in it all—the holiday parties, the shopping, the baking, the caroling, the Nutcrackering...
But one dance studio didn't let the holiday hustle and bustle distract them from what's really important: giving back to the community. Variations Dance Studio in Auburn, AL embodied the true spirit of the season by donating over 300 dance costumes to Children's Hospital in Birmingham. Each ballerina included a personalized note with her costume, signed as her character title from The Nutcracker.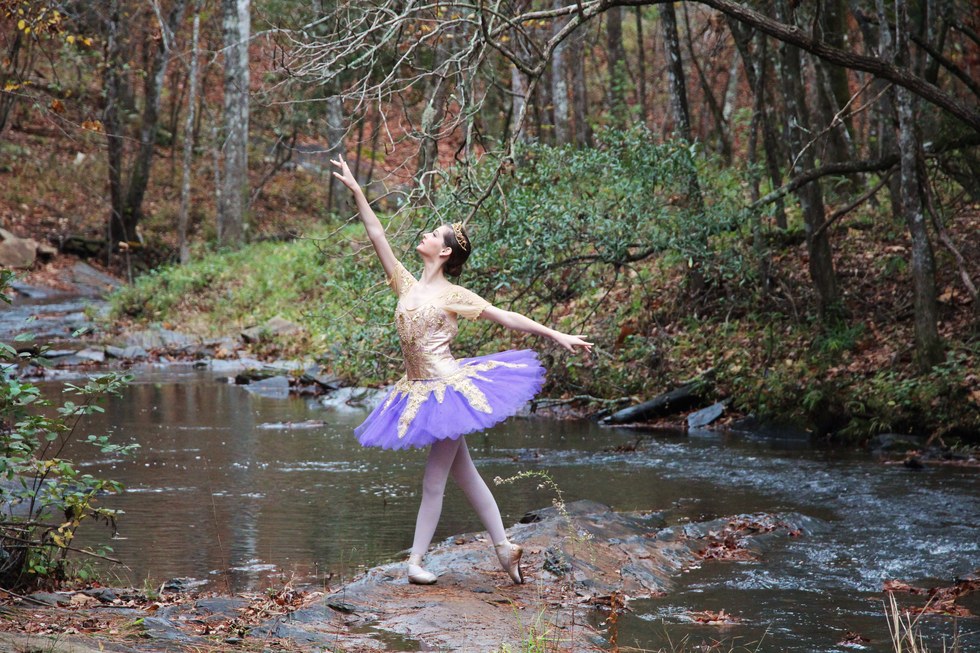 Imagine a little girl receiving this costume (modeled by Christy Evans of Variations Dance Studio) from the Sugar Plum Fairy herself! (photo by Stacy Young)
It really warms the heart...doesn't it? So as you sort through your holiday gifts today, consider setting one aside for donation. You may find that giving it away feels twice as good as receiving it in the first place.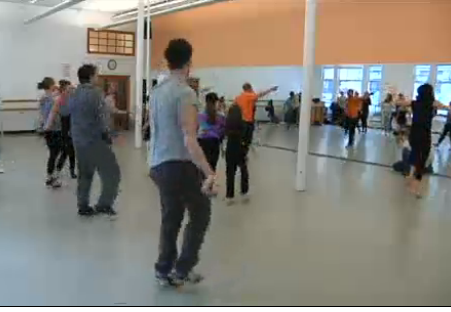 In many parts of the country, it's easy to forget about Hurricane Sandy. After all, it's been three months; Haven't they fixed everything on the East Coast already? The short answer is, No. Many are still struggling to rebuild their lives. And we love hearing stories about those from near and far who've reached out to those in need.
Recently, dancers from Dance Explosion Studio in Washington State traveled all the way across the country to NYC's Steps on Broadway to help out. They offered a free dance class to students from Mrs. Rosemary's Studio on Staten Island, which was flooded by the hurricane. Families from Mrs. Rosemary's also received Target gift cards and were treated to a performance of "Stomp" off-Broadway! Sounds like a great escape from the devastation back home.
Click here to watch a broadcast about the event on NY1. 
Inspired to give back yourself? There's no time like the present! Check out these young dancers who've started organizations that use dance to change lives. 
The holiday season comes with a few inevitable truths you simply must accept:
You will love The Nutcracker...for one week. After that, you won't want to hear about sugar plums or The Land of Sweets.

The malls will be crowded.

Parking spaces at said malls will be sparse. Getting a good one is both fiercely competitive and unlikely.

Your list of people to shop for will continue to grow.

Despite your best intentions, your gift wrapping will not be flawless. (No one minds, promise.)

Despite your best intentions, your "I'm going to be super healthy this holiday season" resolution will lead you to the dessert tray at every fiesta.

You will become stressed out at some point, whether it's over wrapping or rehearsals.
We get it: The holidays are a festive time, but they're also a crazy-busy one.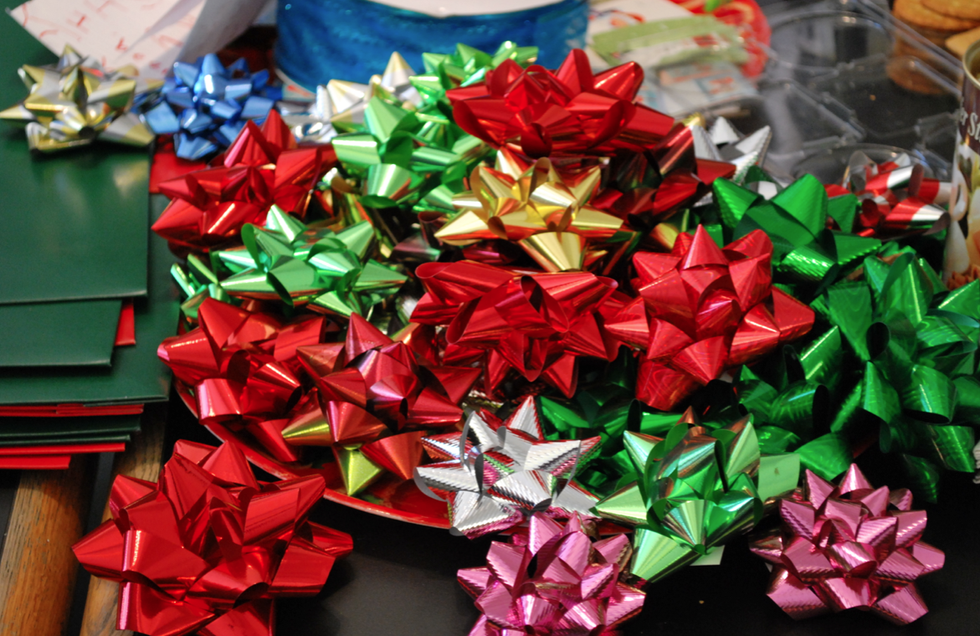 When I'm feeling particularly overwhelmed with life, one thing always helps: making someone else feel good.
There are a few really easy things you can do right now to boost your winter mood and lift someone else's spirits: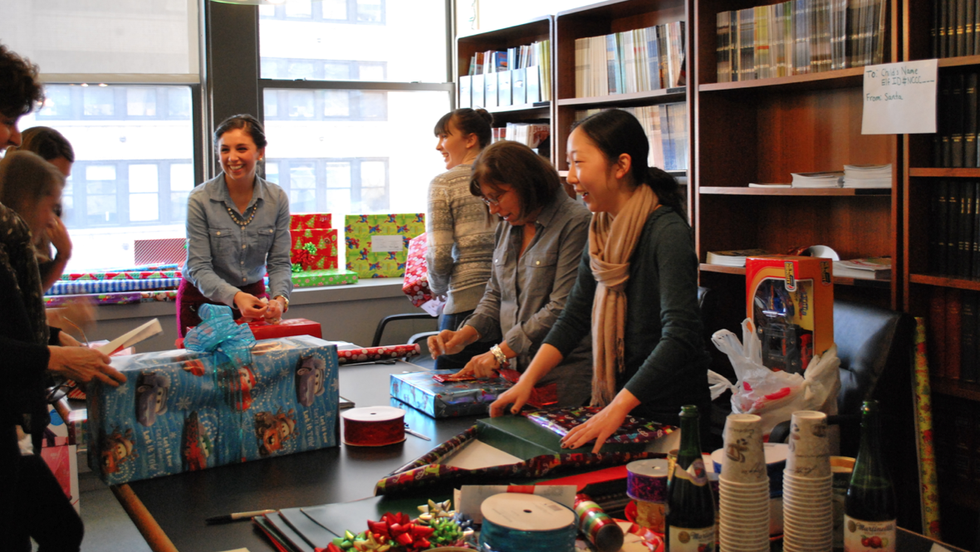 Buy a gift for a child who may not get one. We like to think Santa can hit up every home this Christmas, but for some, they won't be a stop along his very busy way, for a myriad of reasons. Reach out to an organization like New York Cares—Winter Wishes to find out how you can get involved.
Use your talents for good. Check out these dancers who are doing just that.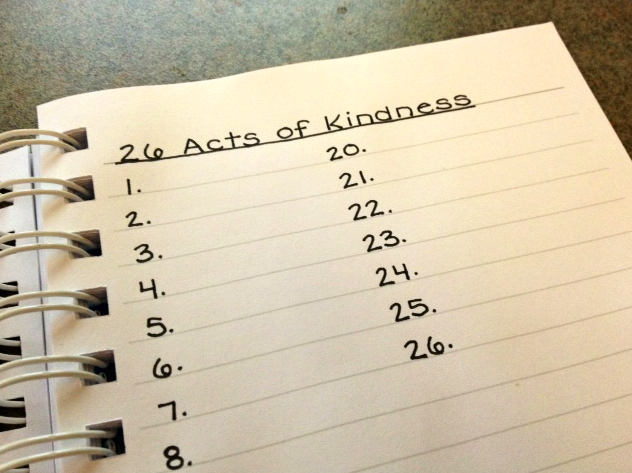 Be randomly kind. After the Newtown shooting, Ann Curry championed a campaign to get people doing good things. She dubbed it #26Acts, and the goal is to commit to 26 acts of kindness in memory of the 26 victims at Sandy Hook Elementary. I love this and I'm taking part, myself. Join me! It's so easy—think of things like holding the door for someone, paying for a stranger's cup of coffee or offering your seat to someone on the bus.
Now take a break from your wrapping and your cookie baking and get involved—someone out there will appreciate it.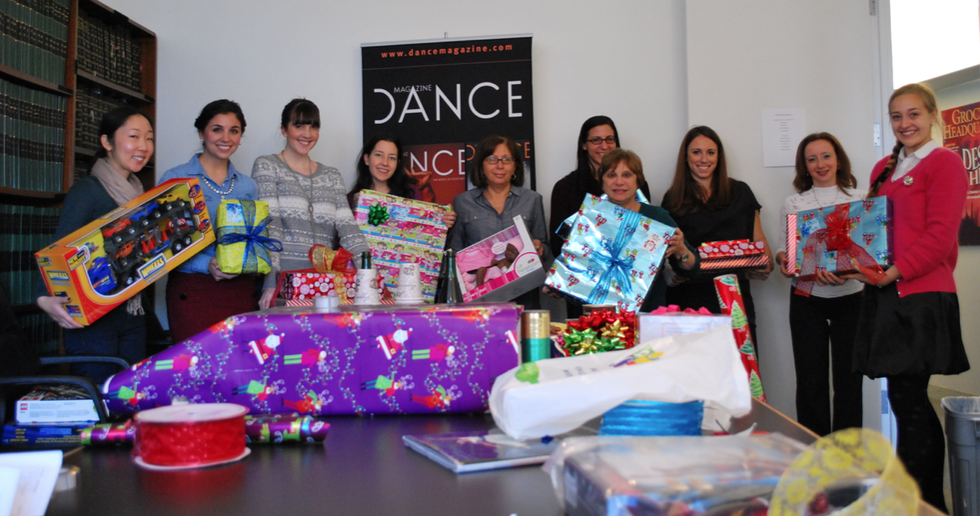 In our November issue, Dance Spirit featured four young dancers who had started organizations to give back to their communities. But they're not the only ones out there doing some serious good. Here are more dancers just like you who have started organizations in their areas: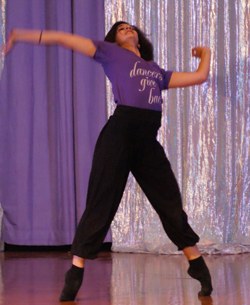 ALI DIETZ
Dancer's Giving Back
Orchard Park, NY
This organization started as a benefit performance and workshop for Ali's friend, Jacquie Hirsch, who was battling Acute Lymphocytic Leukemia. Though Hirsch lost her battle with cancer, Ali continues to organize this annual dance event to raise money for research and to support cancer patients and their families. Former DS cover girl Ida Saki, who lost a close friend to Leukemia, has even taught master classes for them.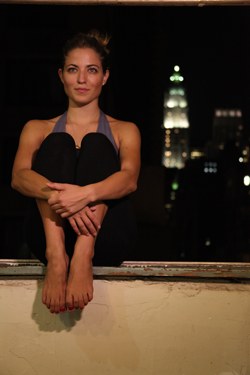 LAUREN PELLETTIERI and ELIZABETH FIELDER 
Liberated Movement 
New York, NY 
Lauren and Elizabeth danced together in college but couldn't afford classes once they moved to NYC. Inspired by donation-based models for financially accessible yoga, they created Liberated Movement, a program that offers donation-based dance classes in NYC.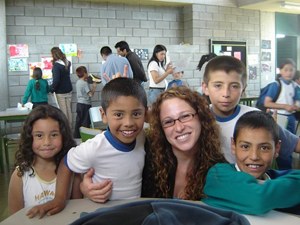 SARA POTLER
Dance 4 Peace
Washington, DC, and New York, NY
Sara Potler created Dance 4 Peace, a program that fuses her interests in dance, international development, peace-building and education. They use dance and creative moment to educate young people in schools about empathy, mediation skills, anger management and conflict transformation.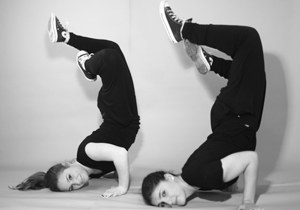 KATIE PAUL and RACHEL GORDON
KPRG Movement 
Katie and Rachel, founders of KPRG Movement, use hip hop to raise money through fundraisers and t-shirt sales for spinal cord injury research and the Travis Roy Foundation so that one day paraplegics and quadriplegics will be dancing with them.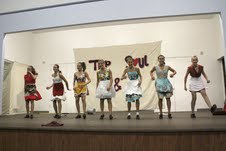 WENDY LEMON
Tap & Soul
Carlsbad, CA
Wendy founded non-profit dance company Tap & Soul to use tap dance to promote awareness for various charitable organizations in her community. On behalf of her former dance student Claire Devins, Wendy's first Tap & Soul concert raised money for Cure ATRT Now, an organization that hopes to find a cure for pediatric brain tumors.
Do you know of other dancers giving back in their community using dance? Tell us about them in the comments!
Get Dance Spirit in your inbox
Oct. 07, 2012 11:34AM EST
Dance is the thing that inspires you every day, so why not use it to inspire others? Dance Spirit discovered four young people who are doing just that. Here, they talk about how they started organizations that use dance to give back to their communities—all before even graduating college.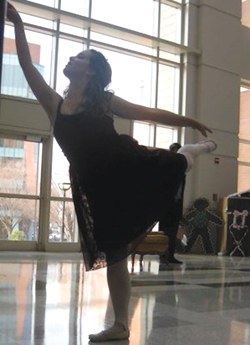 Amber Shriver dances at the Johns Hopkins Hospital
AMBER SHRIVER
Connect the Dots Dance Company
College Park, MD
connectthedotsdancecompany. weebly.com
"Growing up, I trained at the Westminster Ballet Theatre in Westminster, MD, and every year we performed The Nutcracker for patients in local hospitals. Brightening peoples' days was such an uplifting experience. Two years ago, at 19, I decided to start a company of dancers from local studios to put on free full-length ballet performances for children in hospitals and ballet workshops for elementary and preschool students.
"I chose the name Connect the Dots to symbolize that everyone has difficult moments, but if you can connect the dots to see the bigger picture, you understand that each negative experience has made you a stronger person. We're often performing for children who are sick—and I want them to have hope and understand that everyone faces hard times, but good can come from the bad."
"We rely on donations and volunteers in the community to help us out. Anyone can start something like this if they learn to ask for assistance from others—most people will support a good cause any way they can."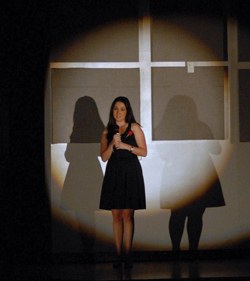 Elizabeth Stein speaks about her cause
ELIZABETH STEIN
Dancing for Diabetes
Sanford, FL
"I was diagnosed with type 1 diabetes at age 10, but I decided not to let having a disease stop me from reaching my goals. In middle school, I approached my principal about putting on a show to spread awareness about diabetes and raise funds for research. He said, 'Let's do it,' without hesitation.
"My school dance class performed in that first Dancing for Diabetes show and we had a raffle to raise money. It was so successful that we decided to make the performance an annual event. Now we've expanded the show to include other schools and dance studios. We also show our audiences informational videos we've created about the experience of struggling with diabetes. All of our proceeds—more than $80,000 since 2001—go to the American Diabetes Association. I'm so glad I stayed true to my vision and made it happen."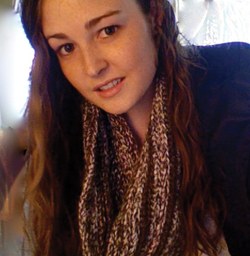 Mary Lane Porter
MARY LANE PORTER
Dancers and Health Together
Phoenix, AZ
"When I was 14, my studio put on a show to raise money for children who couldn't afford dance classes. That's when I realized I wanted to help people. But it wasn't until I was a dance major at Arizona State University that I had the resources to make that happen. I came up with the idea for Dancers and Health Together, an organization that helps people dance despite any physical, mental or financial limitations, and took it to a grant meeting held by the Pave Program in Arts Entrepreneurship, a special initiative at ASU that invests in students' arts-based ventures. In April 2010, when I was 20, DAHT received 501(c)(3) status, which meant we could officially operate as a nonprofit business. Now, our community programs offer dance classes to people who have never danced before, specifically those with mental or physical disabilities. We also offer workshops for trained dancers on using their bodies more efficiently so they can extend their careers.
"As a dancer, I was already a creative thinker, but I also took classes in business, arts entrepreneurship and marketing at ASU to expand my knowledge. The most important part of getting the project off the ground was finding people interested in dance and helping others, and asking them to get involved. Currently, I have five board members, a full-time fundraiser and many volunteers working with me to achieve our goals. My advice: Stay passionate and never give up!"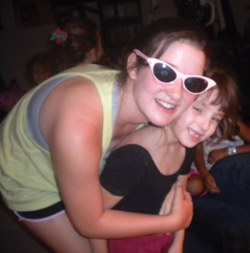 Shannon McWilliams with a student
SHANNON MCWILLIAMS
iDance Summer Program
Downingtown, PA
facebook.com/idancesummerprogram 
"When I was 12, I decided to start a free summer program that offered dance classes to kids in local communities. I told a few people in my neighborhood about my plan, and four students signed up. I didn't have the money to rent a studio, so I held class every week in my basement.
"My friend, Tori Koerber, joined me during my second summer because the program had grown too big for me to handle myself. That's when we created an end-of-summer recital to showcase our students' hard work. Now, the word has spread, and this summer, four years later, I had 80 students taking class.
"Since I was only 12 when I started this, it was hard to earn parents' trust and to spread the word about our program. I'm so glad that over time I've been able to show people why I'm passionate about dance, and to advocate for dance and its benefits in my community."
Want to read about more dancers who are giving back to their communities? Click here.