Nov. 15, 2012 11:04AM EST
by Joe Toreno
There's no better feeling than rooting for your favorite "So You Think You Can Dance" contestants all season long and then seeing them come out on top. That's exactly what happened for ballet enthusiasts across the country, who have been hoping since Vegas Week that America would recognize Eliana Girard and Chehon Wespi-Tschopp's fantastic technical skills (not to mention their onstage charisma). The Season 9 winners—the first male/female pair to be named America's Favorite Dancers—have come a long way, and their journeys started long before they set foot in front of the judges.
Click here to read how Eliana Girard became America's Favorite Girl in "Dancing Queen."
Click here to get the inside scoop on Chehon Wespi-Tschopp's rise to the top in "Dancing King."
When Eliana and Chehon showed up for their Dance Spirit photo shoot, we were a little worried they'd be utterly exhausted. After all, they'd just finished taping 14 weeks of "So You Think You Can Dance" and been crowned the show's Season 9 winners the night before. After staying up late celebrating, they woke up at dawn to appear on early morning TV shows and chat with reporters from around the country before meeting us at 10am. Who wouldn't be a complete mess? Eliana and Chehon, that's who. They were all smiles from the beginning and rocked it nonstop for the camera—only taking one small break to watch the "SYTYCD" finale on Chehon's iPad. By the end of the day, we were having so much fun we didn't want to stop! But don't take my word for it—get an inside peek at our DS cover shoot here:
Then, check out our December cover story to learn what made this dynamic ballet duo stand out from the rest and take home the title of "America's Favorite Dancers."
Nov. 14, 2012 11:03AM EST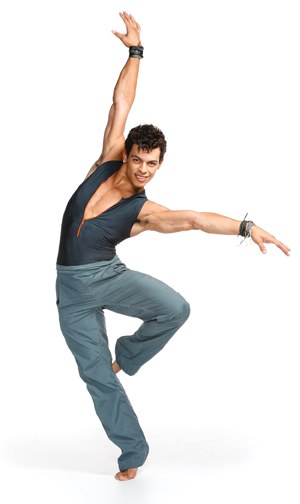 Photography by Joe Toreno
It was one of the most emotional moments in one of "So You Think You Can Dance" Season 9's most emotional routines: Chehon Wespi-Tschopp, 23, leapt across the stage, his face a picture of anguish, to rest his head on a suitcase that represented all the possessions he had left in the world. By the time the dance was over and the judges were wiping away tears, there was no doubt: Ballet dancer Chehon had proven that his passion and performance were every bit as strong as his classical technique.
Still, no one was more surprised than Chehon himself when Cat Deeley announced he was the season's male winner. "I knew I would be the runner-up, and I was OK with that! I was ready to hug Cyrus [Spencer] and congratulate him," Chehon says. "When Cat said my name, I was shocked. I didn't know I had that much support from the viewers."
It wasn't an easy road to "SYTYCD" success, but Chehon earned his title as America's Favorite Guy. Here's how he made the most of his time in the Top 20—and found a place in America's hearts. Overcoming a Late Start
Born in Chicago and raised in Australia and Switzerland, Chehon didn't take his first ballet class until he was 13. "I saw my first ballet performance—Swan Lake," he says. "Afterward, I tried to do the choreography in my living room. I hit my head and had to go to the hospital—so my parents decided to find me a proper dance school."
He started at a ballet school in Zurich, and a year later asked his parents about going abroad to study more seriously. After auditioning and being accepted to Germany's Hamburg Ballet School, the John Cranko School at Stuttgart Ballet and The Royal Ballet School in London, he chose RBS.
"When I got to London, it was a shock," Chehon says. "I'd never seen so many guys in ballet. I showed up thinking I'd be the next Mikhail Baryshnikov, and it burst my bubble. I had a lot of catching up to do." But he did catch up, going on to win the 2009 Senior Grand Prix at the American Dance Competition. He was ready to go pro.
Finding a Professional Path
In September 2009, Chehon joined Los Angeles Ballet, where he stayed for two seasons. With LAB, Chehon performed Giselle, The Nutcracker, George Balanchine pieces and works by "SYTYCD" notables Sonya Tayeh and Mandy Moore. "Chehon really matured during his time with us," says Colleen Neary, co-director of LAB. "When we hired him, he had very good technique, but he didn't have much performing experience. In those two years, he grew into an artist."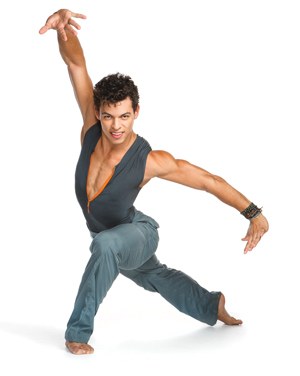 Working with Tayeh and Moore exposed Chehon to a side of dance he'd never seen. "They opened my eyes," he says. "From then on, I knew I wanted to move into the commercial world." He started by taking himself further from his classical comfort zone by joining the national tour of Twyla Tharp's Come Fly Away. He was on that tour when he took the leap and auditioned for "SYTYCD."
A "SYTYCD" Journey
Unlike fellow winner Eliana Girard, Chehon wasn't an early favorite. He struggled in Vegas Week, never having studied anything besides ballet, and in the live shows he had trouble emoting. "Leaving home at a young age meant I had to let go of a lot of friends. I find it hard to open up," he says. "And I treated the first episodes as a ballet audition, without thinking to bring personality."
He landed in the bottom three early on, but the judges were quick to save him. "We had so much faith in Chehon," says judge Mary Murphy. "We wanted everyone to see what we saw."
After his brush with elimination, Chehon was shaken. "Chehon's extraordinary, but when we were working on 'I Will Always Love You,' his confidence was low," says choreographer Stacey Tookey. "I'd give him a step and he'd do what I wanted and more—and then he'd ask, 'Was that okay?' " The piece was a triumph for Chehon and partner Witney Carson, but it took a few more weeks for Chehon to truly open up onstage. The week his mom traveled from Switzerland to see the show, he danced a steamy Argentine tango with All-Star Anya Garnis and an emotional solo. The next week, he moved the judges to tears in Tyce Diorio's suitcase routine. "We'd just seen him make an enormous jump forward," Murphy says. "Just like that, Chehon stepped into stardom."
In the Top 4, Chehon's vulnerable performance in Tookey's "Leave" with All-Star Allison Holker brought the house down. "On top of the tricks, we finally saw Chehon the artist," Tookey says.
For Chehon, being on the show "turned everything upside-down," he says. "I entered the show feeling like I had so much growing to do­­—but I definitely didn't expect to win!"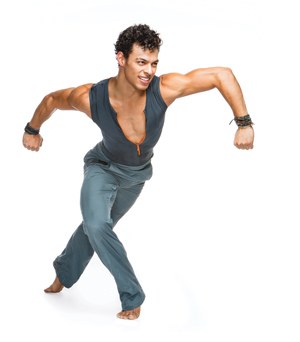 And now that he has won? "I want to use this as a stepping stone," he says. "I'd like to take acting classes and do more choreography. Whatever's next, I'm excited!"
FAST FACTS
Full name: Chehon Biko Fidelio Wespi-Tschopp
Favorite movies: Star Wars, Avatar, Watchmen—"any epic science fiction"
On his iPod: Ólafur Arnalds, Max Richter, District 78
Non-dance hobbies: "I like going snowboarding whenever I'm home in Switzerland. I love to choreograph and can spend hours listening to new music. I also like to cook!"
Dance idols: Mikhail Baryshnikov, Carlos Acosta
Advice for Dance Spirit readers: "Dance with honesty and find ways to push through negativity. There will always be someone who can do something better than you can, so you have to find a way to make it yours. Also, 'SYTYCD' taught me that it's not always about being perfect. Ultimately, the audience doesn't connect to perfection—they connect to the passion and love in your movement. Watch everything and everyone—
there's something to learn from even the most inexperienced dancer."
Nov. 14, 2012 10:41AM EST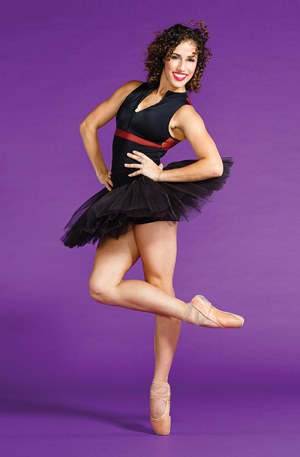 Photography by Joe Toreno
"I went blank!" That was 21-year-old Eliana Girard's reaction when Cat Deeley announced her as the "So You Think You Can Dance" Season 9 female winner. "People were clapping, I was crying and I honestly didn't know what was going on," Eliana says. "I'd dreamed of winning, but I never thought it would actually happen."
That's right: The girl who got nothing but praise from the judges all season never thought of herself as a shoo-in for the title. For Eliana, the journey to the finale was a reward in itself. "Every week, I got excited all over again," she says. "I told myself, 'This only happens once. Stay in the moment. Remember everything.' "
As a viewer, it was easy to see that enthusiasm and gratitude—both in Eliana's complete commitment in the studio and onstage, and in her radiant smile after each performance. "Eliana is a ray of sunshine," says choreographer Stacey Tookey, who created the stunning "Bang Bang" contemporary duet with All-Star Alex Wong that Eliana picked as her favorite routine of the season. "In addition to having this gorgeous ability and a great personality, she spent the show going, 'Okay, what else can I learn?' "
Superb classical technique, natural artistry, the ability to adapt to any style, a genuine desire to grow and a positive attitude? Sounds like a recipe for a long and fulfilling career.
A Solid Foundation
A native of West Palm Beach, FL, Eliana started dancing when she was 3. She began at Jon Mullen Performing Arts Center, and then followed her best friend to Susan Lyle Studios, where she studied jazz, modern and acrobatics in addition to ballet. As a teen, Eliana attended summer programs at American Ballet Theatre and the Joffrey Ballet School in NYC. In 2007, the Joffrey Ballet School offered her a spot in its year-round program on full scholarship.
"Going from living at home to being on my own in NYC was a huge challenge," Eliana says, "but I was ready to get out there." After a year at the Joffrey Ballet School, Eliana realized classical ballet wasn't her final destination. "I wanted to dance professionally, but in ballet, my body type was scrutinized," she says. She wanted to branch out and learn other styles, which is how she ended up on scholarship at The Ailey School in 2008.
The Ailey faculty saw the seeds of what would captivate America on "SYTYCD." "Eliana came to us with a wonderful facility," says Tracy Inman, co-director of The Ailey School. "I was impressed with her ability not only to pick up choreography and perform it well, but also to understand that artistry is as important as technique."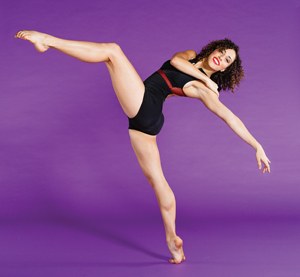 Going Pro 
One day in 2009, Eliana showed up for class at Ailey and saw Cirque du Soleil was holding an audition in the building. "I went in and said, 'I don't have a headshot or a resumé, but I'd love to audition,' " she says. The gamble paid off: Eliana was chosen for the original cast of Viva ELVIS in Las Vegas. When the school year was done, she went to Montreal to start rehearsals.
Performing with Cirque was a life-changing experience. In addition to mastering the aerial skills she showcased on "SYTYCD," Eliana "learned to make the same choreography fresh every time, because we did the same show 10 times a week," she says. "You have to make your work interesting for the audience, but also for yourself."
Eliana danced in Viva ELVIS until February 2012. At that point, she was ready to see what other opportunities the dance world had to offer. "I heard 'SYTYCD' was having auditions in L.A. I've been a fan of the show since day one and I'd always wanted to audition," she says. "So I thought, Why not?"
A Winning Performance 
It was obvious from Eliana's first audition that she was special. Executive producer Nigel Lythgoe's comments while she was dancing—including "Love her" and "Wow, those legs"—led to a ticket right back to Vegas. Eliana sailed through to the Top 20. "The first live show was the most nerve-racking experience I've ever had," Eliana says. "You're onstage and you can see the whole audience, and then you see the cameras and realize this is going to be on TV. But I went into the show with no expectations other than to have the time of my life."
In the Top 20, Eliana was partnered with animator Cyrus Spencer—a unique challenge, given his lack of formal dance training. But Eliana made the partnership into a learning experience for herself. "Cyrus helped me see how dancers from different backgrounds learn choreography," she says. "I developed a new way of explaining dance so he could understand it."
Not even an early dip into the bottom three—which judge Mary Murphy says made her jaw drop—could slow Eliana's momentum toward the finale. She won over viewers with her passion and humility. The way she effortlessly combined classical pointe work with contemporary movement and acrobatics didn't hurt, either.  "Eliana never took a wrong step," Murphy says. "She was a great partner, and she had her perfect moment in 'Bang Bang.' She entered a new league. She's exquisite."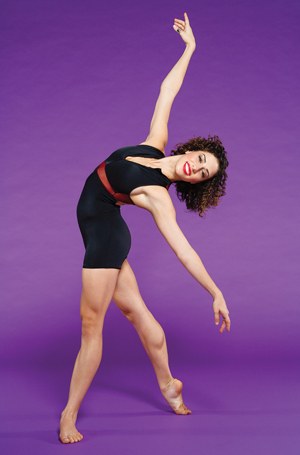 What's next for Eliana, now that the confetti from her win has settled? "I want to do concert dance," she says. Among her dream companies: Cedar Lake Contemporary Ballet, Hubbard Street Dance Chicago and Nederlands Dans Theater. "I also want to sing, act and do Broadway and film," she says. With her combination of talent, drive and optimism, the sky truly is her limit.
FAST FACTS
Favorite color: Mint green
Favorite foods: Sushi and ice cream
Favorite book: The Shack by William P. Young
Favorite TV show: "Community"
Non-dance hobby: Raising birds
If she weren't a dancer, Eliana would be: A pilot or a child psychologist
Dance idols: Alessandra Ferri, Sylvie Guillem
Advice for Dance Spirit readers: "Never take no for an answer! The amount of work you put into your craft is the amount of growth and success that will happen. And remember to be patient. Everything happens at the right time!"
I'm not willing to give away too much, but since you already know who's on the cover of the December issue of DS...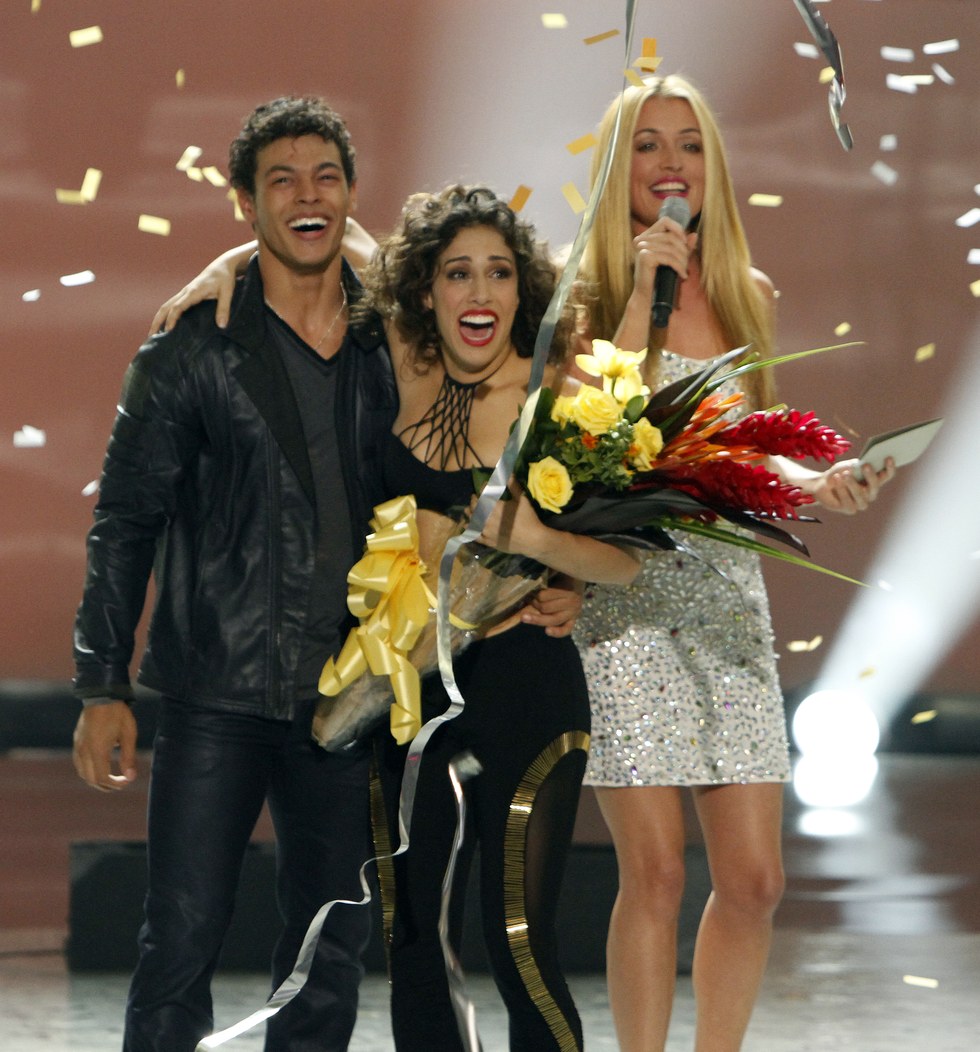 ...I'm willing to share just a few outtakes from our shoot with you.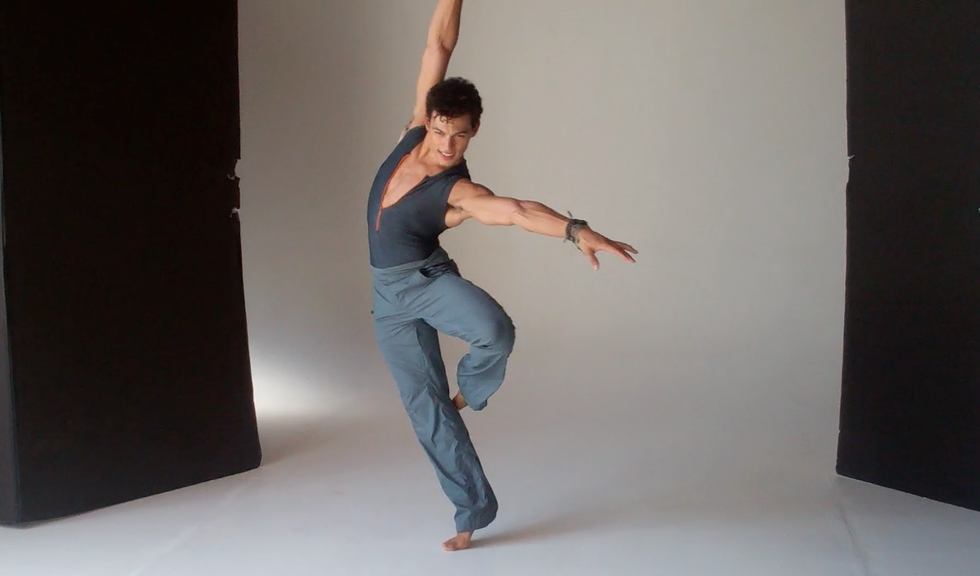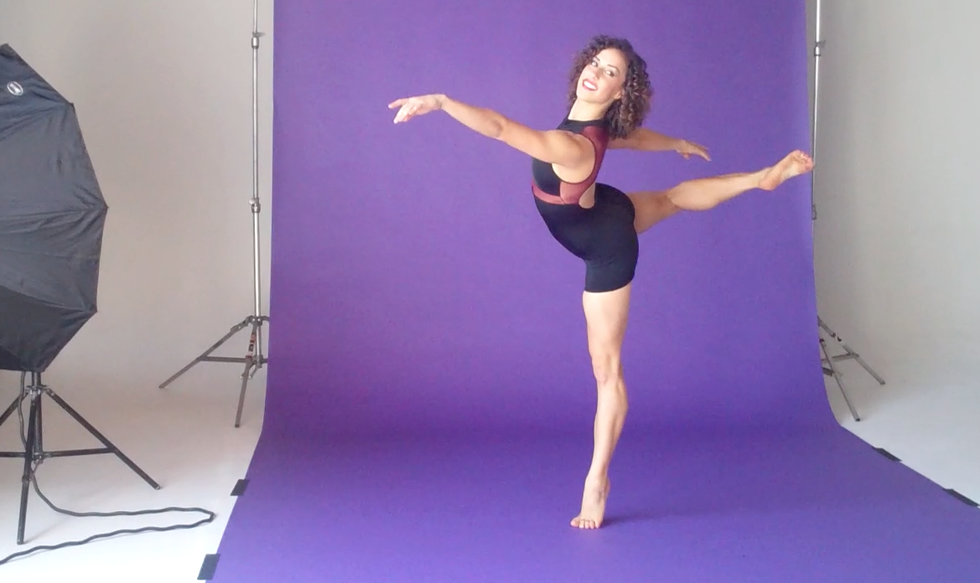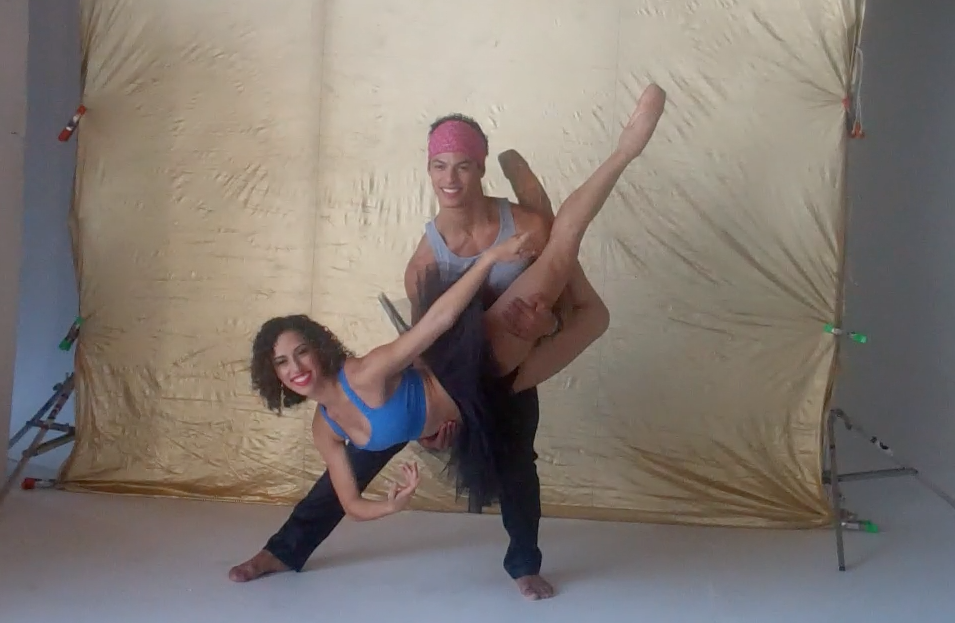 I hope you're as excited as I am to get this one! And for the billionth time, congratulations to Eliana and Chehon, the Season 9 winners of "So You Think You Can Dance!"
I love cuddling up on the couch to watch "So You Think You Can Dance" on TV, but seeing it live is another story. Yesterday, DS editor in chief Alison Feller and I traveled to L.A. for the taping of the finale. The bright lights, crazy-enthused audience members, star-sighting and, especially, watching Cat Deeley dance along to each routine on the sidelines really changed the experience—and made us love the Top 4 dancers even more! At the end of the night, we were beyond thrilled to see ballet-trained dancers Eliana and Chehon named America's Favorite Dancers. Get excited for more insider secrets to come in our December issue (with Eliana and Chehon on the cover!), but for now, as always, here are our top five moments.
5. The opening number! Nothing beats seeing the Top 20 dancers together again, and watching them being blown across the stage was out of this world. (You should've seen the size of that fan.) We've come to expect a lot from big group finale numbers, and Chris Scott and Sonya Tayeh's collaboration did not disappoint. The costumes were beautiful, the concept was ethereal and the dancers were spot on.
4. On the final episode, Cat delivered her best look yet! Super-sleek hair and a sparkly dress (with sparkly-er shoes to match) made the perfect look for our favorite host.
3. We're not sure why Cyrus got a special customized number, but we were willing to go with it. And thank goodness, because that was really awesome. Chris Scott's poker routine (which he was in!) with Comfort and tWitch was fun to watch, showed off these dancers' unique skills and was so complex that even the cameras were involved in the choreography.
2. Nants ingonyama bagithi Baba! I can't even handle how amazing the final routine of the night was. Nappytabs came back to the show in style with this Lion King-inspired number for the Top 10 plus the All-Stars, and their routine definitely makes my top five "SYTYCD" moments of all-time. It's Disney remixed—what's not to love? The only sad part about seeing this number live was that I couldn't hit rewind and watch it again twelve times.
1. Of course, our favorite moment was seeing two winners crowned! America's Favorite Dancers, Eliana and Chehon, both seemed genuinely shocked and honored by their new titles. But even better than their reactions were the reactions of their fellow finalists. Cyrus and Chehon's hug was precious, and when the Top 20 and All Stars rushed the stage, you could taste the love in that room.
The So You Think You Can Whaaat?!? Moment:
Oh Mary Murphy, I love you, but you would not be allowed on my Hot Tamale Train with all those flaming red accessories. Her bracelet, her earrings and her huge shoulder flower—plus what you didn't see on TV, her shoes!—were sparkly, sequined red. Now, I can appreciate some tasteful sparkle (see moment number 4 above), but this was just too much.
We can't believe another season of "SYTYCD" has flown by! We're spending the day today taking gorgeous pictures of Chehon and Eliana, and you can check them out and read their stories in the December issue of Dance Spirit! Until then, tell us what you thought of the show. Were you surprised by the winners? Did you have different favorite moments? And were you just devastated that Jesse Tyler Ferguson wasn't a judge? Let me know!
This is it! It's the performance finale and it's time for Eliana, Cyrus, Tiffany and Chehon to show America why they each deserve to be named America's Favorite Dancer (plus the top guy and girl land a spot on the December cover of Dance Spirit!).
With such awesomely talented dancers—and heavy hitter Rob Marshall sitting on the judges' panel—it's hard to nail down just five moments that made us flash our jazz hands at the TV screen. So is it OK if we do something a little different? How about a quick rundown of all the evening's routines, described in Twitter-style 140 characters or fewer? Cool, glad you're on board.
Cyrus and Eliana, Paso Doble: Eliana is technical & gorgeous. Cyrus dragged her around the floor & it looked so fun. Cyrus wore a dress. Mary said "You delivered." Yes!
Tiffany & Will Wingfield, Jazz: Dislike: Tiffany's garter. Like: Tiffany's commitment. Love: Will. Not super exciting, but well executed. Cat said "That was joyful." Agree!
Eliana & Chehon, Ballet: OMG a legit classical ballet routine!!! Pointe shoes! A tiara! Pink tights! Love love love. Fantastic. Standing O from the jidges!
Tiffany & Cyrus, Lyrical Hip Hop: Now THAT'S full-out! T&C killed that Tessandra Chavez choreo! Mary called Tiffany a "little beast" & Rob complimented their "abandon."
Top 4, Group Routine: Each in his/her own style, which is cool. A bit disconnected as a group, but lots of lovely little solo moments. Not outstanding, but cute.
Eliana Solo: This girl is a star. You know that by now, right? Great partner, exceptional soloist, fantastic technique & genuine personality.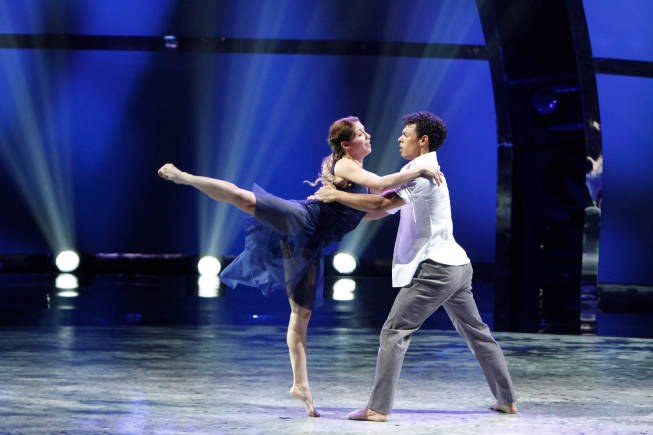 Chehon & Allison Holker, Contemporary: It's so hard not to watch Allison, but man oh man, Chehon is worth your attention. And that kiss at the end! tWitch, don't be mad!
Interruption: Mary just said Stacey Tookey was "Nemmy Ominated." She means Emmy Nominated, right? Right. (And well-deserved. Tookster, if we can call you that, you're the best. One-handed lifts? Seriously? Well played, S-Tooks, well played. Now just let me know which nickname you'd like to go ahead with. K good choreography, love you, bye.)
Eliana & Tiffany, Burlesque to Broadway Or Something: Love the girl power. Adore both these ladies. Not sure we needed the pole dancing. Nigel loved it. Naturally. Oh goodness.
Cyrus Solo: Is he the BEST male dancer still on the show? Nope. But does America love this guy? Clearly. And in his element, he's unstoppable.
Tiffany Solo: This girl is a fighter. She's strong, full-out & so invested in every routine. Also, she's stinkin' adorable. Want to put her in my pocket!
Cyrus & Chehon, Jazz?: Love dude duets! So much strength. Nigel said Cyrus is his "favorite person on the show" & Chehon is his "favorite dancer on the show."
Jean Sok, Guest Performance: He only has one full leg. Crazy impressive. Crazy awesome. Crazy inspiring. Jean, I bow down to you.
Chehon Solo: Danny Tidwell 2.0. But a little more charismatic & with the highest jumps EVER. Stellar performer, great technician, truly stunning.
Eliana & Alex Wong, Contemporary: Dream Team reunited! This was AWESOME. Just...awesome. These two together are un-stinkin-stoppable. Wow. Nigel's fave of the night!
OK, Nigel just said Eliana is his favorite of all-time on this series. That's a compliment if I've ever heard one!
Sorry sorry sorry, back to 140 characters.
Tiffany & Chehon, Rumba: Sexy time! The curtains! The white dress! It was so sweet & innocent. These two nailed it.
Cyrus & tWitch, Animation: Madd Chadd cameo!!! Didn't love this one as much as I'd expected to. Oh well. Still love them both!
So basically, last night's episode just made us love every member of the Top 4 even more. What a strong, deserving group. We hope you voted, America—and we'll proudly feature your top guy and top girl on our December cover.
Fess up: Who'd you pick up the phone for last night? Chehon? Cyrus? Eliana? Tiffany?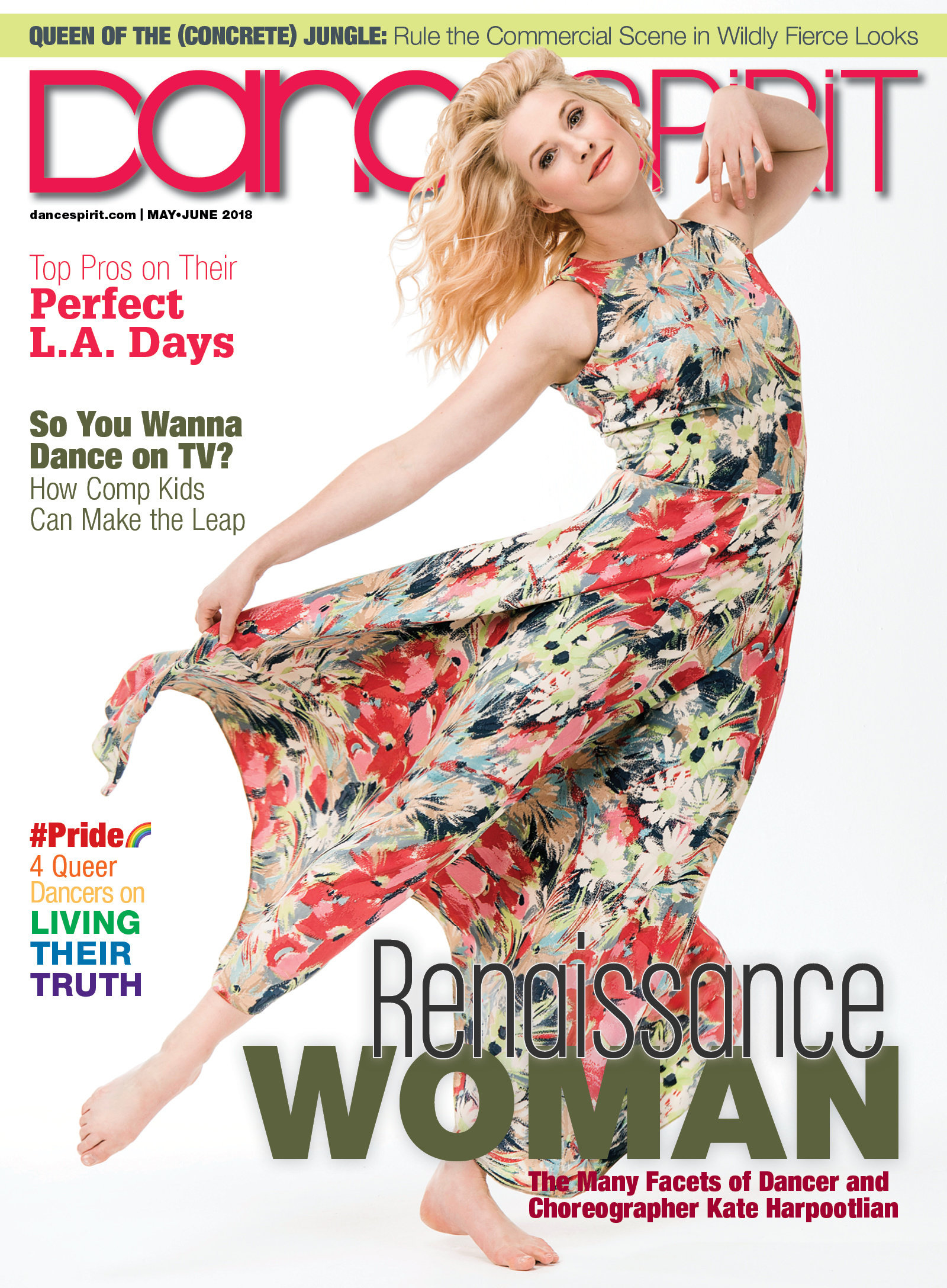 Get Dance Spirit in your inbox