How To
May. 09, 2018 04:12PM EST
Choreographic partners Audrey Lane Ellis (right) and Sarah Capua of a+s works (courtesy a+s works)
Choreographing a dance means standing alone at the front of the studio…right? Not necessarily! Many choreographers prefer making work with a partner. Two heads can definitely be better than one, but creating collaboratively does come with some strings attached. Whether you're working in a duo or group by choice or you've been assigned to develop a piece with someone else, try these tips to foster a positive process.
Keep reading...
Show less
Thinkstock
The City of Angels can be overwhelming—so many cool, artsy hot spots, so little time. How can a dancer decide where to take class, eat, shop, or sightsee? We turned to four pros living in L.A. for local recommendations. They crafted their ideal itineraries for all things dance and more.
Keep reading...
Show less
Mia Michaels' new book cover and (left) Michaels (photo by Russ Mezikofsky, courtesy Seal Press)
Working with choreographer Mia Michaels seems to be at the top of every dancer's bucket list. In her decades-long career, she's collaborated with music greats including Prince and Céline Dion; crafted Emmy-winning pieces for "So You Think You Can Dance"; created dreamy works for her own company, RAW; choreographed Broadway's Finding Neverland; and worked with a little troupe called The Rockettes. Now, with the release of Michaels' new book, A Unicorn in a World of Donkeys, out May 1, dancers far and wide can benefit from her career-making advice. Dance Spirit sat down with Michaels to get the inside scoop.
Keep reading...
Show less
James Whiteside (photo by Nisian Hughes, courtesy Whiteside)
The world isn't always a welcoming place for LGBTQIA+ people. But for those figuring out their sexuality, dance can provide welcome opportunities for expression. We talked to five star dancers about their experiences coming out and growing up, and how dance helped them live their full truth.
Keep reading...
Show less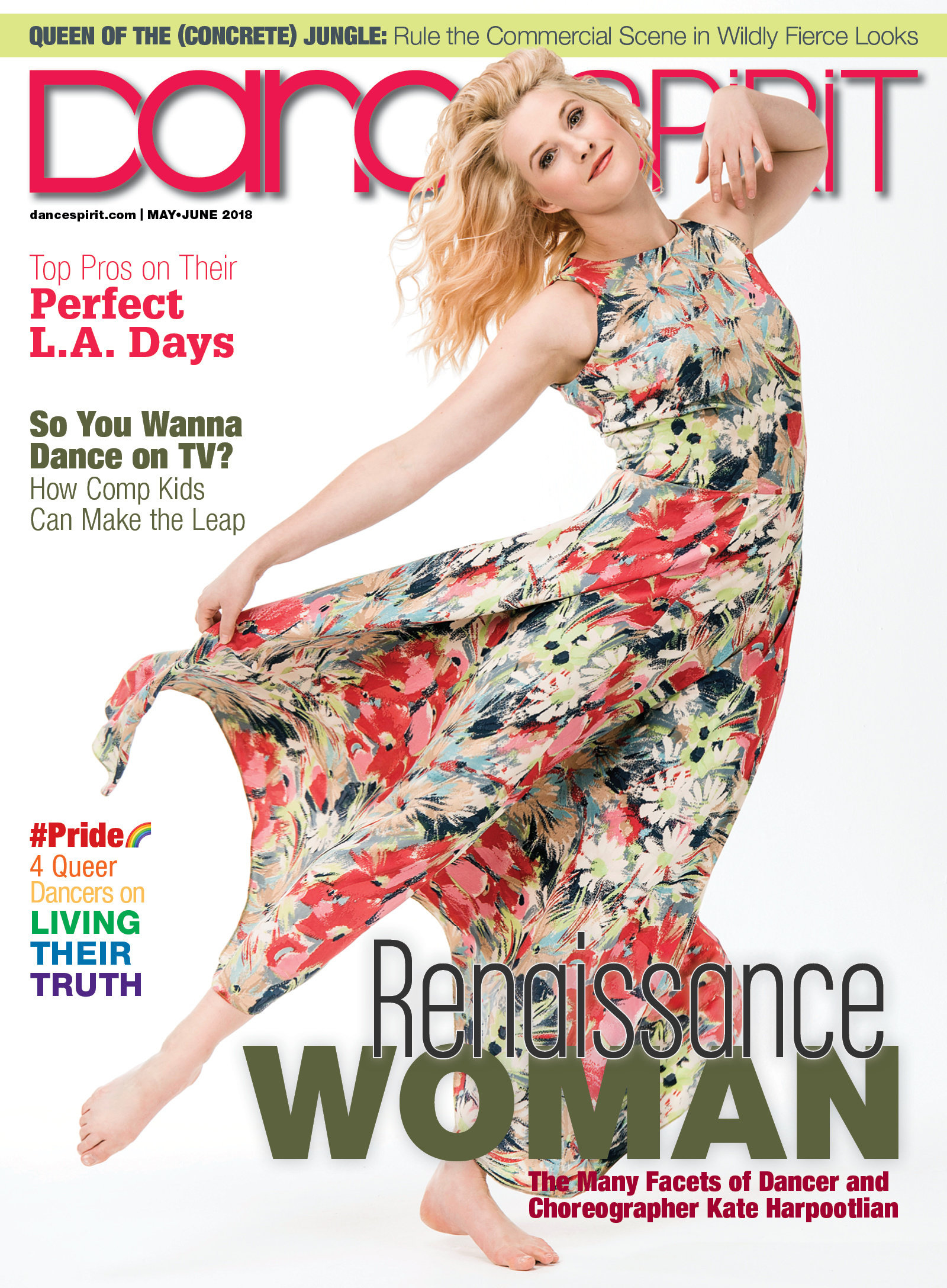 Get Dance Spirit in your inbox