Jan. 16, 2014 10:48AM EST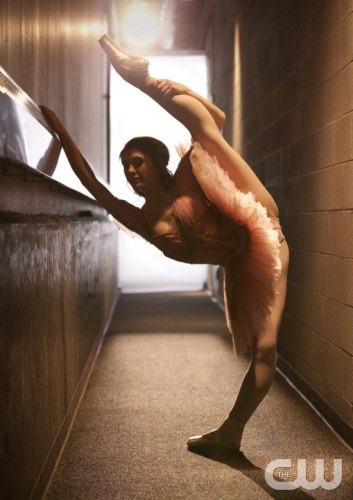 We'll even miss Beckanne's oversplit. OK, we'll especially miss Beckanne's oversplit. (Photo Erik Ostling/The CW)
Sad news, bunheads: The CW announced yesterday that it's curtains for "Breaking Pointe." The docusoap, which followed Utah's Ballet West, won't be back for a third season.
Let's be honest: Most dance fans had a pretty conflicted relationship with the show. A lot of us were irritated by the way the cast's interactions were manipulated for maximum drama, and disappointed by how little dancing actually made the final cut.
But here at DS, we're genuinely sad that "Breaking Pointe"'s run is over. It brought ballet—real, professional ballet!—to mainstream television. It earned some truly beautiful dancers, like Beckanne Sisk and Christiana Bennett, a well-deserved degree of fame. It showed us a whole lot of Frederick Ashton's amazing (and relatively rarely-seen) Cinderella. And while some of its plotlines were melodramatic, others—especially director Adam Sklute's hesitation about casting Josh Whitehead, the company's only African-American male dancer, in a comic role—addressed meaty ballet-world issues.
Farewell, "Breaking Pointe." We'll miss our weekly dose of professional ballet company life—however "real" or "unreal" it may have been.
Apr. 11, 2013 11:00AM EST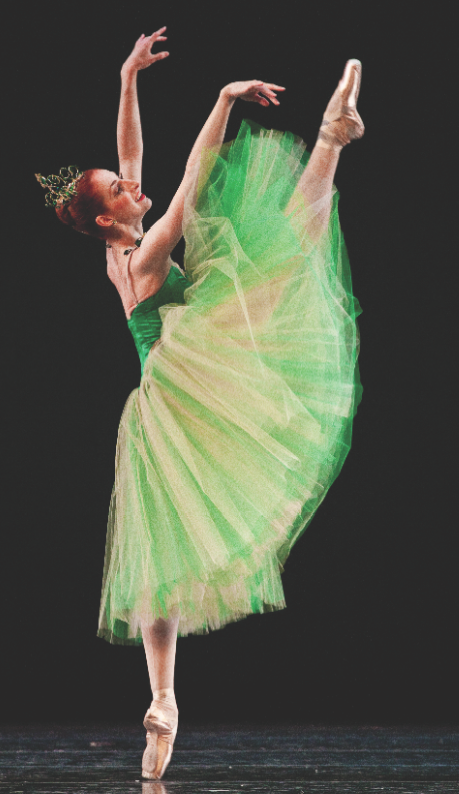 In "Emeralds" from George Balanchine's Jewels (photo by Erik Ostling)
Christiana Bennett's grace, poise and pristine technique have fueled her remarkable dance career. The Ballet West principal has given flawless performances of many coveted roles, including Juliet in Romeo and Juliet and Princess Aurora in The Sleeping Beauty.
Originally from Massachusetts, Bennett trained at The Rock School (then affiliated with Pennsylvania Ballet), the School of American Ballet and Pacific Northwest Ballet School. She was invited to join Ballet West in 1999, and was promoted to soloist in 2003 and principal in 2004. Bennett gained even more recognition when she was featured on The CW's reality show "Breaking Pointe" last year.
The Ballet West dancers return to TV screens this summer in the second season of "Breaking Pointe." Salt Lake City fans can also see Bennett onstage in Ballet West's "Innovations" program in May. —Megan Kirsch
Dear Younger Me,
There are so many things I would like to tell you, but the most important thing to remember is to stay true to yourself. Be truthful and honest at all costs. Never hide your genuine feelings. Always be kind to others even if they aren't kind to you. You may never know what forces are shaping their lives. Compassion for others is key.
Listen to and learn from those around you. Absorb every experience you have, even if you don't think it's an important one. The sum of all your observations will make you the person you will become.
Try to remember people's names when you first meet them. Listen wholeheartedly when they are speaking to you, and make sure you look into their eyes. They may be saying more than you realize.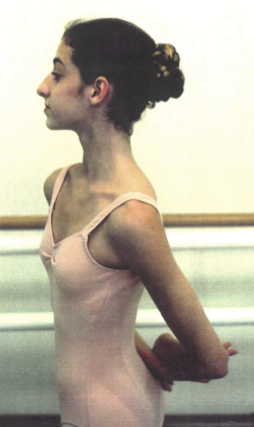 As a teen
Your family is your support system. Don't take it for granted. These are
the people who know you the best and will always stand behind you.
Don't be afraid to make mistakes—it's the only way to learn. Make sure you
try new things. You'll be surprised at how much your opinion can change about something once you've experienced it.
Always have fun and enjoy your life to the fullest. And remember, everything will work out for the best in the end, even if it doesn't seem like it will at the time.
All my love,
Christiana
Apr. 25, 2011 08:30AM EST
Summer intensives are a great way to boost technique and make new friends. They're also just what the name suggests: intense. For most dancers, summer study means leaving home for the first time, dancing many more hours a day than they're used to and trying out different dance styles. But challenging as they are, summer programs are often the most memorable and productive periods in a dancer's training. Check out these tips from 10 notable summer program alums on how to make the most of your experience.
On Thriving in the Classroom
Jason Luks: dancer in White Christmas on Broadway; attended the Slide tap intensive
"When you're learning so much in every class, it's hard to remember everything by the end of the day. Take a minute during lunch to write down combinations and corrections from the morning, and another minute to write notes after the day's classes are over."
Shawn Ahern: Pilobolus Dance Theater; attended American Dance Festival summer course
"Don't be afraid to introduce yourself to your teachers. The connections you make at summer programs can open doors later in your career. 'Please' and 'thank you' go a long way!"
Lia Cirio: principal with Boston Ballet; attended Boston Ballet Summer Dance Program
"We all know competition exists at summer programs, and it's hard to ignore. It can feel discouraging when other dancers get more attention than you or a better part than you. But if you watch carefully, you can learn from what they're doing right—and even from what they're not doing so perfectly."
On Staying Happy and Healthy
Carly Anderson: commercial dancer; attended Pacific Coast Dance Fest
"Stick to your bedtime. Staying up late with friends is fun, but you don't want to be sleepy in class the next day."
Melody Lacayanga: commercial dancer; attended Pacific Coast Dance Fest
"Warm up properly every morning. If you know that your body needs something that isn't in the class warm-up, take a few extra minutes to work out the kinks."
Christiana Bennett: principal with Ballet West; attended Pacific Northwest Ballet Summer Course
"I was homesick almost every summer, and the thing that really helped me was getting involved in different activities. Go on every field trip that interests you. And don't be afraid to call your parents and tell them how you feel. It will get easier!"
Jeanette Delgado: principal with Miami City Ballet; attended Miami City Ballet Summer Program
"Many programs have physical therapists, and it's great to talk with them even if you don't have a serious injury. Injuries often stem from weaknesses; the therapist can assess your weak spots and give you some preventative strengthening exercises to do."
On Trying New Styles
Julia Erickson: principal with Pittsburgh Ballet Theatre; attended Pacific Northwest Ballet Summer Course
"To grow as dancers we have to force ourselves outside our comfort zones. My dad calls it 'repotting': Once you move a plant to a bigger pot, it flourishes in a way it couldn't in the smaller pot. Trying new styles at a summer program—aka the 'bigger pot'—can be scary, but it's also how we improve."
James Whiteside: principal with Boston Ballet; attended Boston Ballet Summer Dance Program
"Watch your teachers very carefully and take in all the details that you can. Each of the many instructors at a summer program has her own style, and the ability to pick up different styles is valuable in today's companies."
Tara Dunleavy: Radio City Rockette; attended the Rockette Summer Intensive
"Don't be discouraged if a movement feels awkward on your body at first. It takes a little while to adjust to a new way of moving."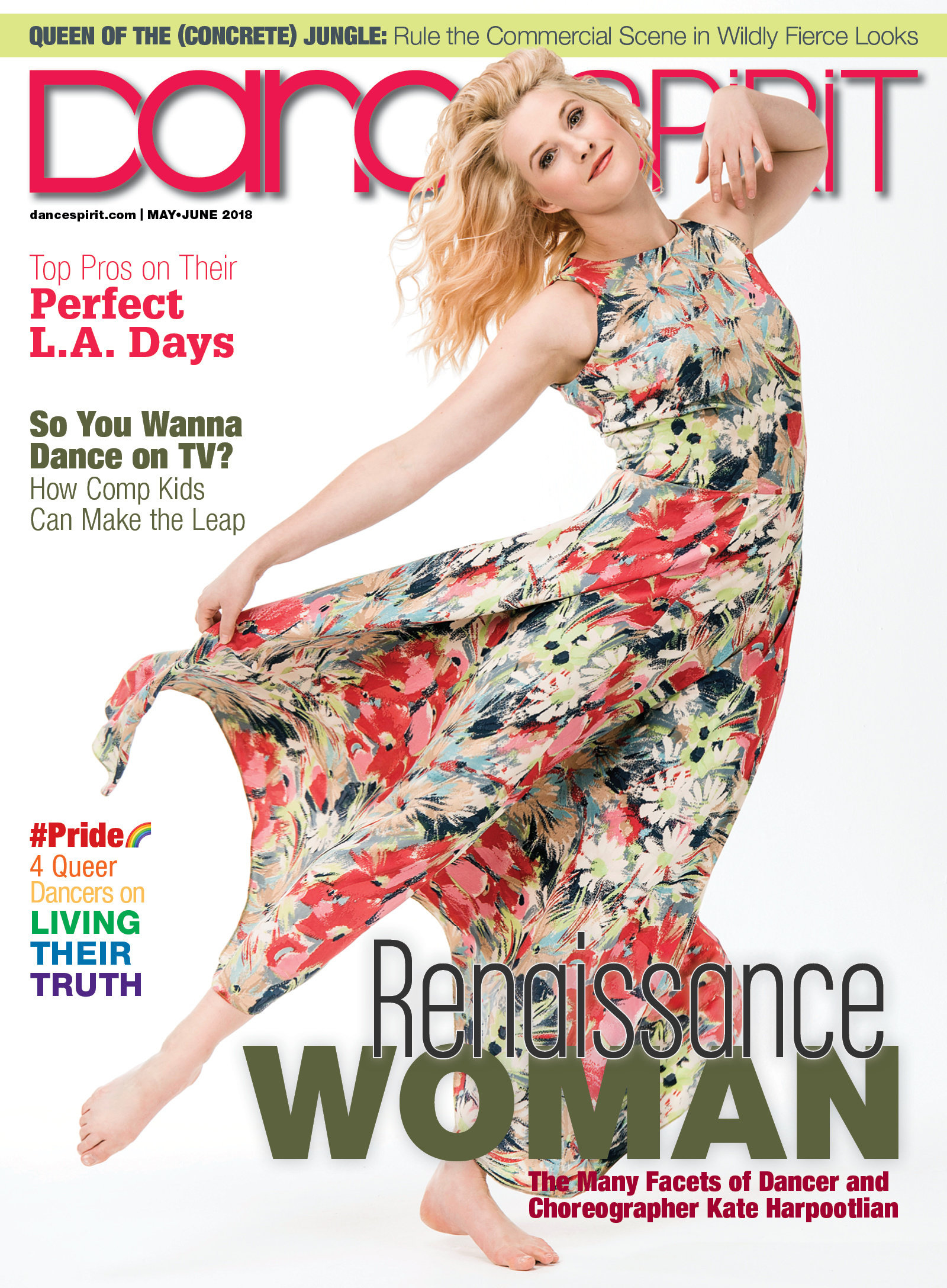 Get Dance Spirit in your inbox