Apr. 01, 2013 11:46AM EST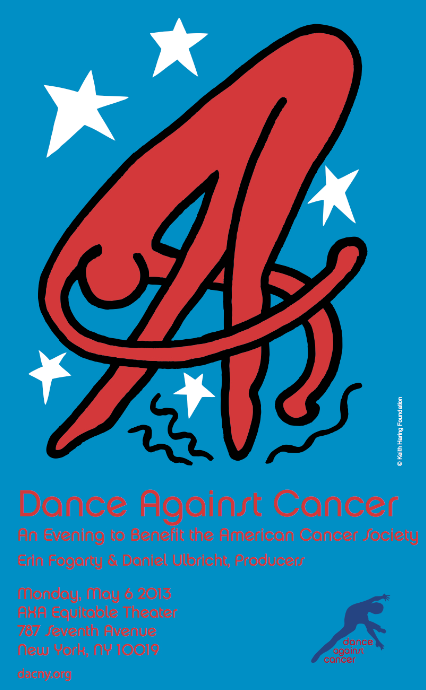 This year's Dance Against Cancer poster features an original drawing by artist Keith Haring.
A dance gala is always a good thing. But an impressively star-studded dance gala for a very important cause? It doesn't really get better than that.
The third annual Dance Against Cancer benefit, hosted by the American Cancer Society and produced by Erin Fogarty and New York City Ballet principal Daniel Ulbricht, will be held on May 6 in NYC. Like the last two galas, it'll feature performances by some of the dance world's best and brightest, many of whom have personal connections to the cause.
And I do mean best and brightest. The lineup is incredible: NYCB's Maria Kowroski, Wendy Whelan, Tiler Peck, Lauren Lovette, Robert Fairchild, Tyler Angle, Gonzalo Garcia and Daniel Ulbricht; American Ballet Theatre's Misty Copeland; Alvin Ailey American Dance Theater's Alicia Graf Mack and Matthew Rushing; Martha Graham Dance Company's Katherine Crockett and Lloyd Knight; and Lar Lubovitch Dance Company's Clifton Brown and Attila Csiki. There'll also be a special sneak peek at Christopher Wheeldon's Cinderella, performed by San Francisco Ballet's Maria Kochetkova and Joan Boada, and world premieres danced by Lil' Buck and ABT's Herman Cornejo.
Watch this beautiful, touching video describing Dance Against Cancer and its mission, with testimonials from many of the dancers who'll be performing at the gala. Then click here to find out more about the show and buy tickets. (Not in NYC? There's also an option to simply donate to the American Cancer Society.)
Aug. 23, 2012 11:08AM EST
Sometimes Facebook is a magical place. Just this morning, I found a real gem in my newsfeed: an image from a November 2001 Vogue profile of two up-and-coming New York City Ballet dancers, Ashley Bouder and Carla Körbes. Vogue did a good job talent-scouting, because today, of course, Bouder's a principal at NYCB and Körbes is a principal at Pacific Northwest Ballet.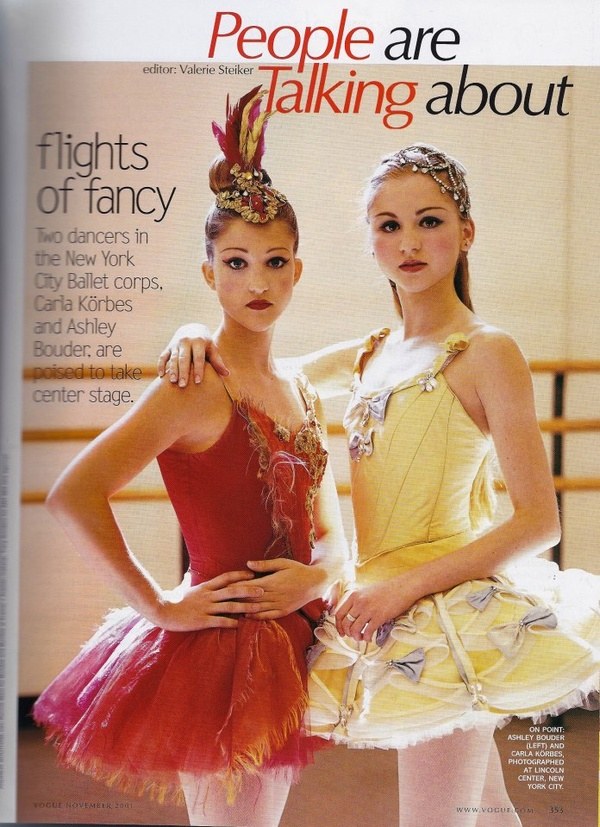 I can't get over this photo. Just look at them! So adorably baby-faced!
I've always been a sucker for "before they were stars" snapshots—which is one of the reasons I love editing our "Letter to My Teenage Self" column. If you need procrastination fuel this fine Thursday morning, check out some of my favorite "LTS" tiny dancer images: baby Christopher Wheeldon, baby Clifton Brown, baby Stacey Tookey and baby Chloé Arnold (with Gregory Hines!). Cuteness abounds.
Nov. 15, 2011 11:28AM EST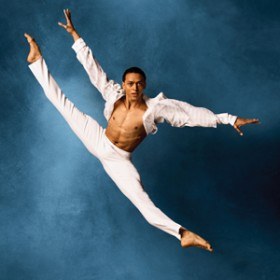 Clifton Brown. Photo by Andrew Eccles.
For 12 years, Clifton Brown has been one of Alvin Ailey American Dance Theater's leading men and a fan favorite. Quietly authoritative onstage, he balances explosive power with serene, noble poise. Raised in Goodyear, AZ, Brown first encountered dance at age 4, when his grandmother put him in acrobatics, jazz and tap classes at a local studio to improve his coordination. By high school he was serious about modern and ballet, and after graduation he enrolled in the Ailey/Fordham BFA program in NYC. (He was a member of the program's first class!) A year later he was invited to join AAADT, and in the decade-plus since then he's charmed audiences and critics all over the world. Catch Brown performing as a guest artist with AAADT this month at New York City Center.  —Margaret Fuhrer
Dear Clifton,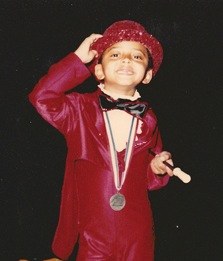 Your love of dance is a beautiful thing. Don't ever lose it. You'll have great experiences traveling the world and touching many people's lives—seriously! Please don't take it for granted.
Trust yourself when you dance. Every endeavor will give you valuable information for the future, whether the outcome is better or worse than you anticipated. The only way to truly fail is to not try. Don't overthink it.
You will receive a lot of information. Listen intently to it all, even if it seems confusing or overwhelming. Hold on to what you know is meaningful in dance. Keep appreciating the beauty, the grit, the subtle gestures, the leaps across the entire stage, the stillness...and everything in between. It will ultimately keep you sane.
Remember that performing is a balancing act: You must reach to convey ideas that may be outside of your life experience, and also dig to express the feelings inside you. Being an artist means pushing your boundaries, but you don't need to be all things to all people. You are enough, exactly as you are. Don't try to be anyone or anything else.
Embrace your whole experience, from the standing ovations to the worst reviews. Know that as long as you sincerely share yourself and your gift, it's all worth it.
Clifton Brown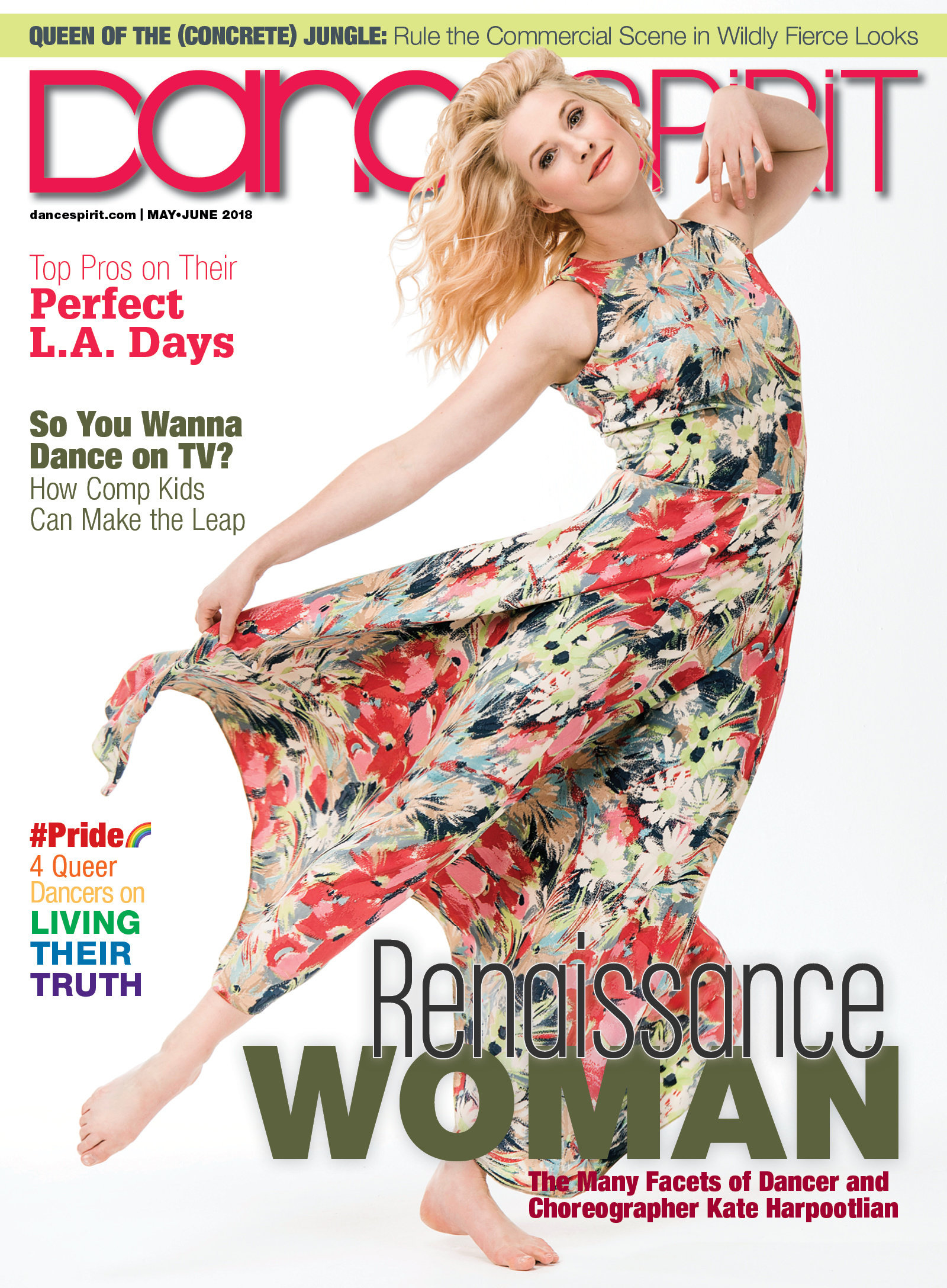 Get Dance Spirit in your inbox