The 2016 Rio Olympic Games officially came to an end last night, but the super-fun closing ceremonies sent them off in style. The best part? Despite the pouring rain (Rio de Janeiro's Maracana Stadium is open-air, leaving everyone exposed to the elements), the night was essentially a massive Carnival-samba party. The entire stadium (athletes and all) danced the night away and celebrated until the early hours of the morning.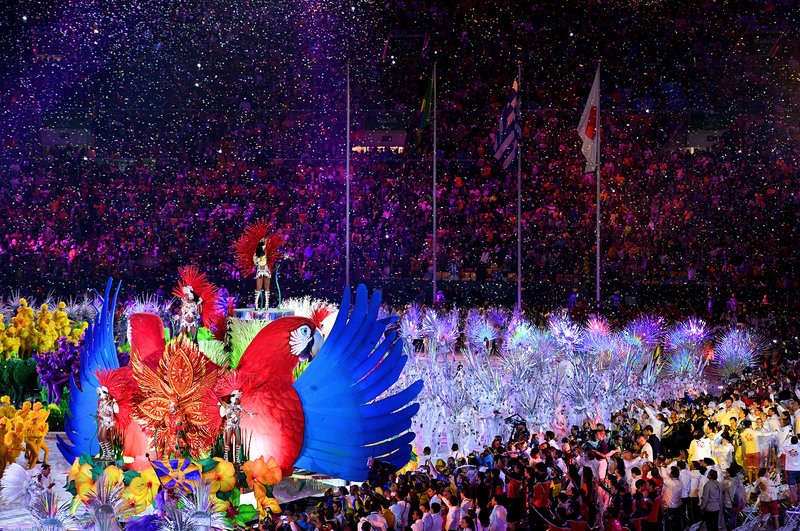 (Photo by David Ramos/Getty via NPR)
In case you missed it, here are a few of our favorite moments:
Grupo Corpo's Performance
We LOVED seeing one of Brazil's leading contemporary troupes highlighted on the world stage. The company's style is a mix of their own Afro-Brazilian genre with other familiar contemporary styles. The group performed part of its show Parabelo and the piece led to more dancers dressed as clay dolls, common in the Northeastern region of Brazil. The segment highlighted clay's history as one of mankind's earliest tools and sources of creation.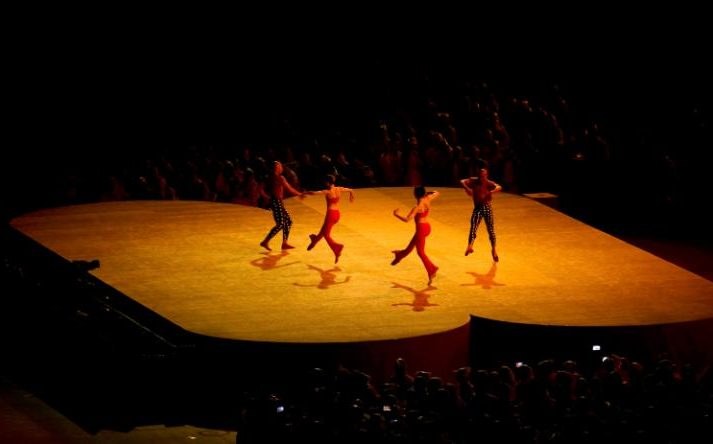 Grupo Corpo's dancers (Photo by Reuters via The Telegraph)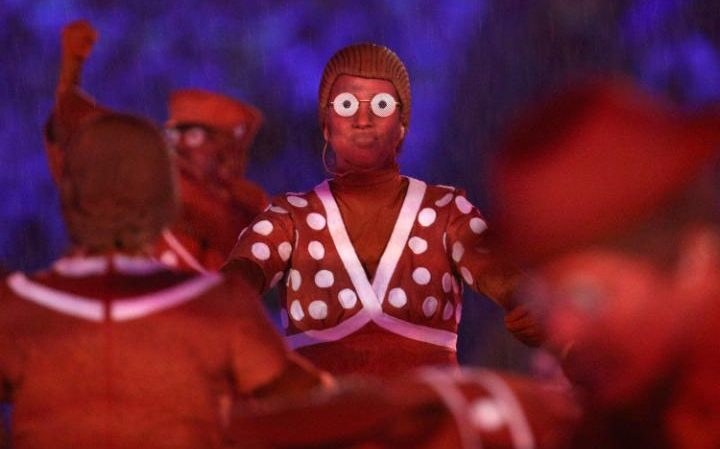 The clay doll dancers that were part of Grupo Corpo's performance. (Photo by Reuters via The Telegraph)
The Dancing Parrots
The Twitterverse promptly lost its mind over the dancing parrots running around the arena at the beginning of the ceremony. The parrot dancers were apparently creating formations of some of Brazil's most iconic landmarks, but the images were kinda (OK, very) unrecognizable, prompting memes and jokes galore online. But we must say, their colorful, flowing costumes were still dazzling to watch.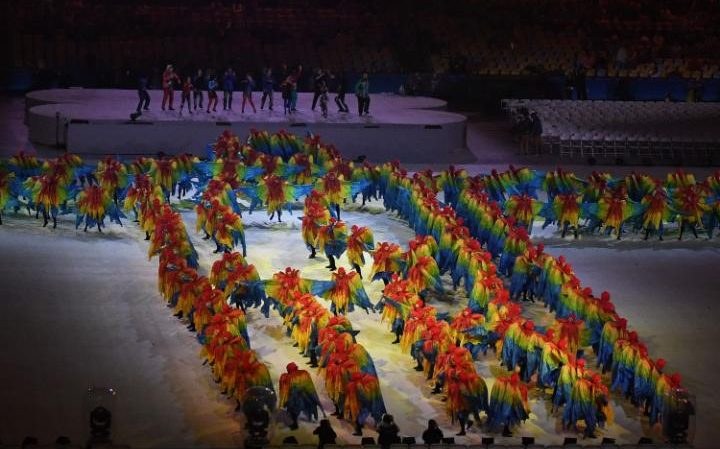 Rio's dancing parrots (Photo by Getty via The Telegraph)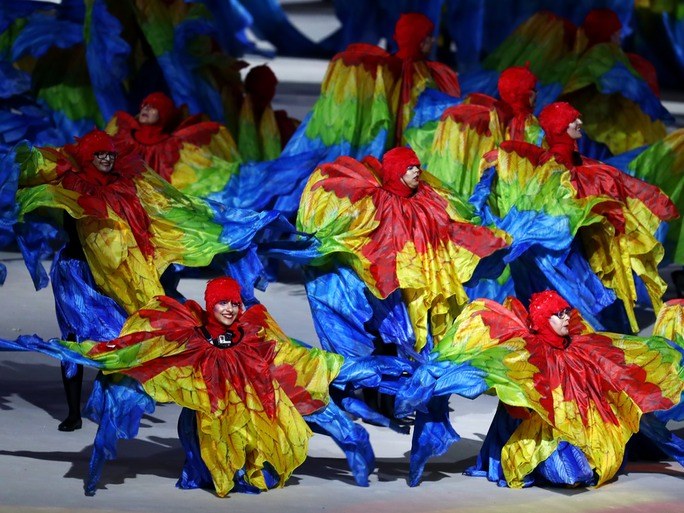 (Photo by Alexander Hassenstein/Getty Images Sport/Getty Images via Bustle)
Japan's Super-Cool, Show-Stealing Appearance
Uh, Japan kinda stole the spotlight here, guys. Their segment made us REALLY excited for the next summer games in Tokyo in 2020. Their piece and dancing had an awesome futuristic vibe and we're pretty sure it's safe to assume Tokyo's ceremonies will be sleek, technology-driven and will feature dancing that's seriously on point. #RiotoTokyo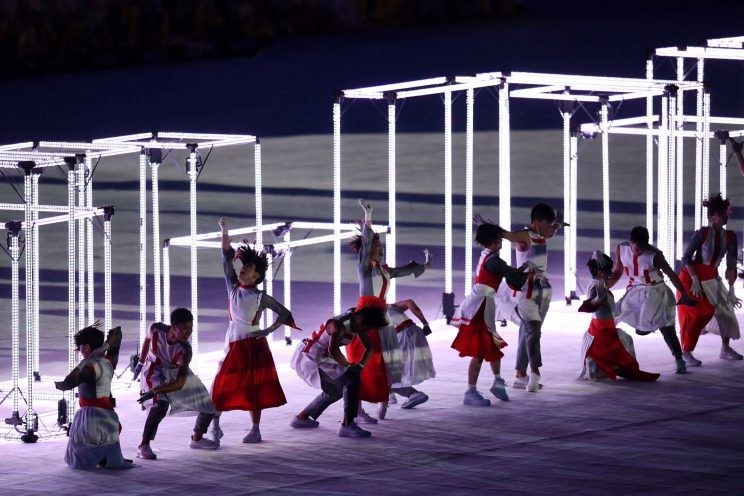 (Photo by Getty via Yahoo! Sports)
Great Britain's Light-Up Shoes
The U.K.'s athletes came to this dance party prepared. The team donned the coolest light-up sneakers, which they later wore on their hands to further get into the festive spirit. I mean, how great would these be in a hip-hop piece? We're gonna need some ASAP.
..@TeamGB have found another use for the shoes pic.twitter.com/c7kpTcSwMr

— Helen Glover (@Helenglovergb) August 22, 2016
Simone Bile's Selfie Game
You know you're a queen when you can't go more than two seconds without other athletes/fans stopping you and asking for a selfie. Biles killed it at these games, straight through to the closing ceremonies where she was chosen as Team USA's official flag bearer.
#TeamUSA flag bearer.. nbd. Closing ceremonies! pic.twitter.com/JdKe48oBOw

— Jared Ward (@jwardy21) August 22, 2016
Simone selfies dominate Rio Closing Ceremony https://t.co/gEvsnhTHIxpic.twitter.com/V3B5Noctyb

— NBC New York (@NBCNewYork) August 22, 2016
And last but not least...
After the official ceremony was over the arena erupted into a giant Carnival and samba dance party. In true Brazilian form, the costumes were sparkly and colorful, the music was upbeat, the athletes were breaking out some stellar dance moves and the energy was palpable all the way back to where we were watching in the States. Rio, you were one for the books.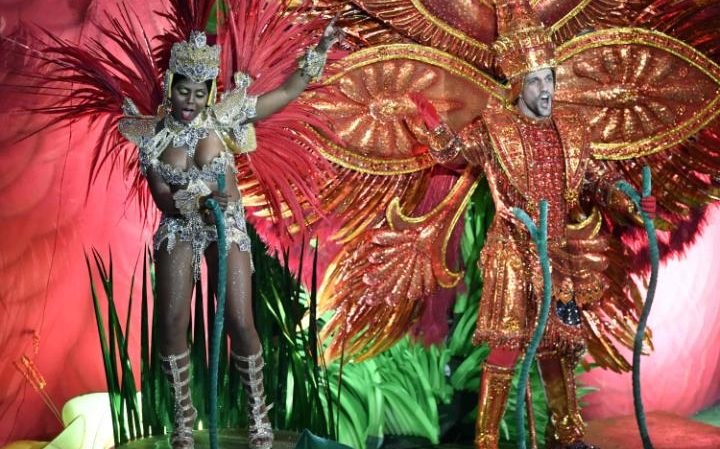 (Photo by AFP via The Telegraph)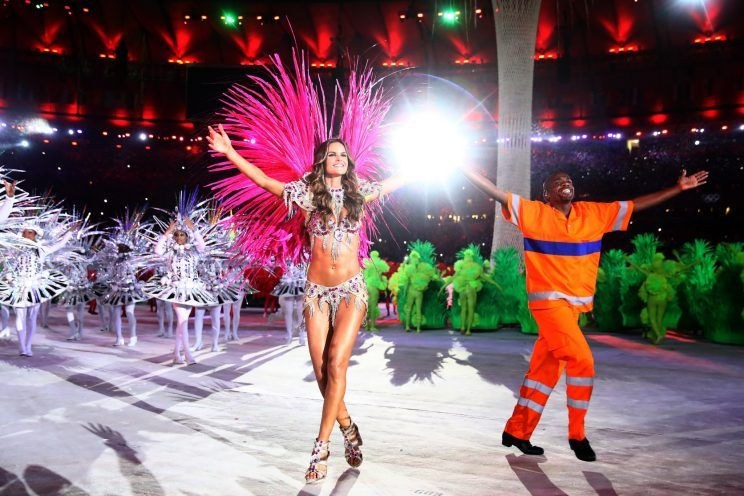 (Photo by Getty via Yahoo! Sports)
Yesterday, we said goodbye to what was perhaps the most dance-tastic Olympics of all time. And just like the somewhat cute (and somewhat creepy) Sochi Bear, we feel like shedding a single tear: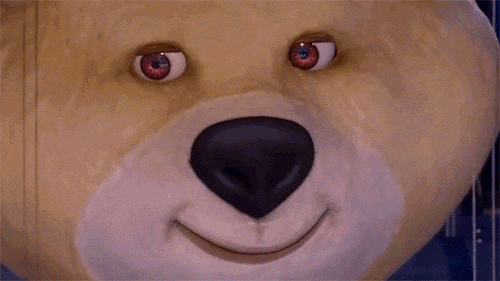 (via thebiglead.com)
Mmk, we're done moping, we promise. Now let's talk about last night's closing ceremony. Just like the ceremony that opened the games, this event did not disappoint on the dance front.
We got more beautiful performances by Bolshoi and Mariinsky dancers: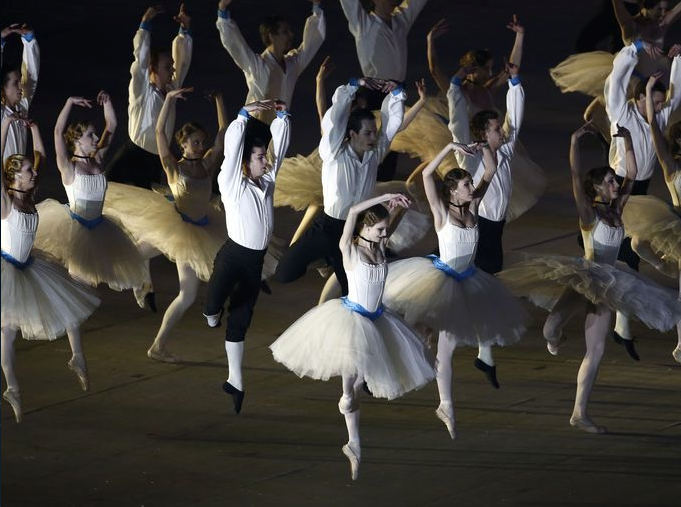 (Photo by Rob Schumacher/USA TODAY)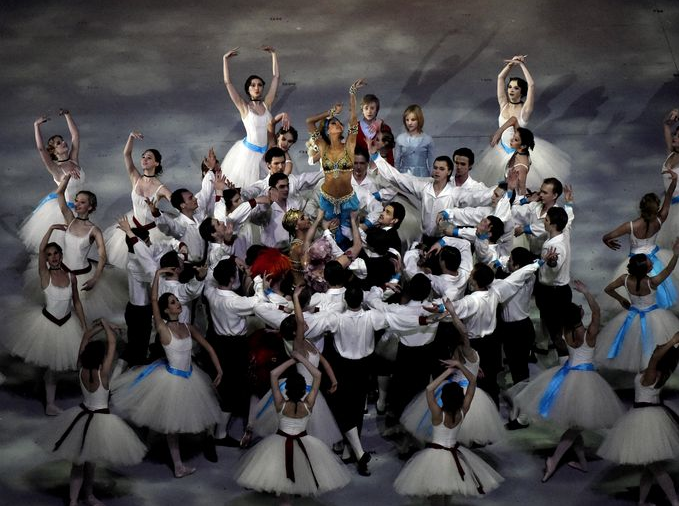 As pretty as a painting. It almost looks like a Degas, doesn't it? (Photo by Richard Mackson/USA TODAY)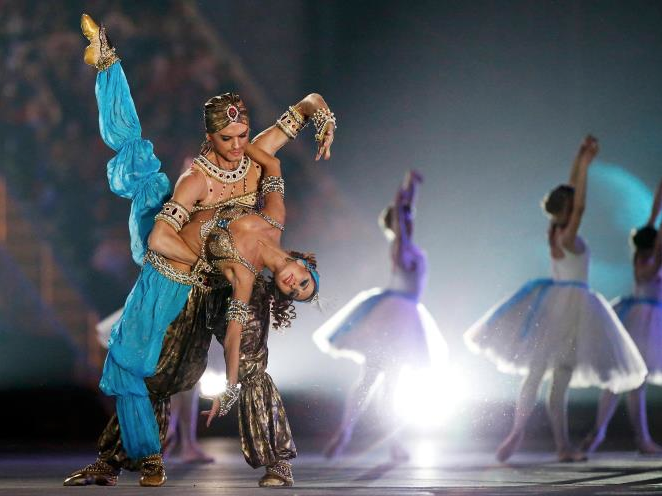 Those costumes... Can we be her please? (photo by Lucy Nicholson/Reuters)
We got some aeriel dance (from helium-filled clouds, naturally...):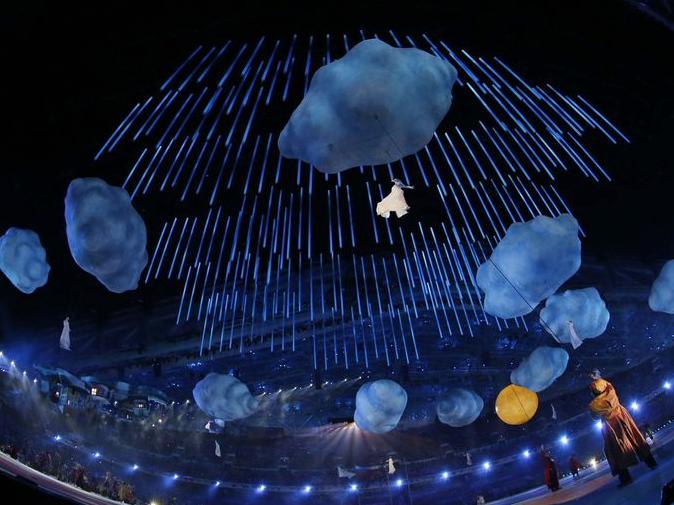 Pretty psychedelic, huh? (photo by Jeffrey Swinger/USA TODAY)
And we got some circus performers: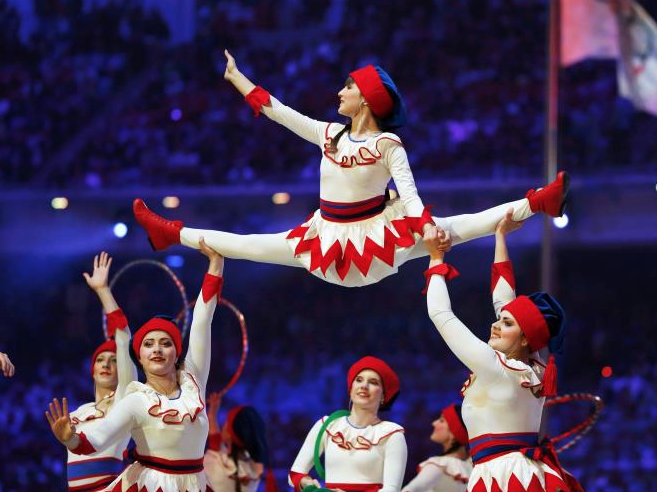 OK, so it's not technically dance, but we're counting it—because we can. (Photo by Lucy Nicholson/Reuters)
But the most talked-about moment of Sochi's closing ceremonies involved a touch of dance humor. You see, during Sochi's opening ceremony, there was a technical difficulty. Five snowflakes that were supposed to explode into the five Olympic rings ended up looking like this: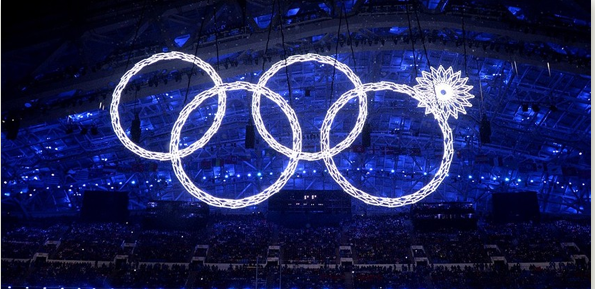 The little snowflake that couldn't... (Photo by Robert Deutsch/USA TODAY)
But instead of hoping that everyone would forget about the mishap, Sochi's creative director Konstantine Ernst made sure everyone remembered, enlisting the help of 700 very sparkly dancers to recreate the incomplete Olympic ring formation: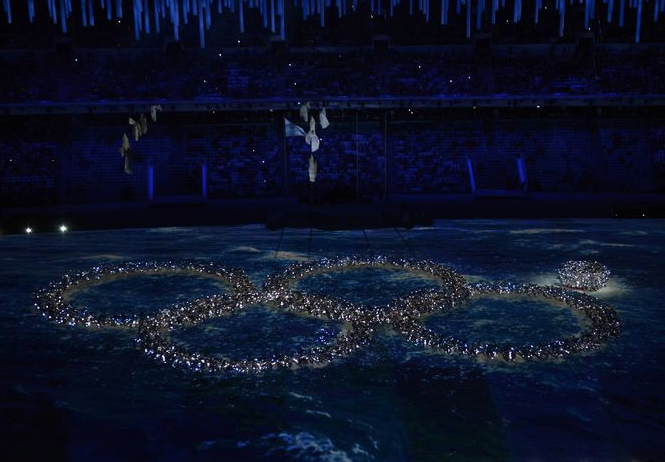 (Photo by Richard Mackson/USA TODAY)
But then, in an act of glorious redemption, the fifth ring swirled open! (Click here to watch a clip of the big moment.)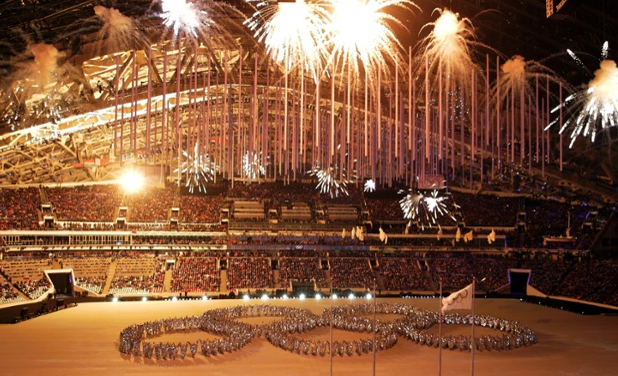 (Photo by Gregorio Borgia/AP)
Kudos, Russia. That was pretty darn funny.
Fingers crossed that the PyeongChang 2018 Winter Olympics will bring us just as much (if not more) dance. Gangnam Style, anyone?? We can dream.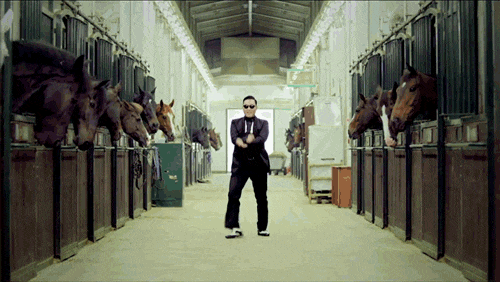 (via dailypop.in)
Aug. 13, 2012 12:07PM EST
I hate to say this, but: Called it.
Last night's Olympic closing ceremony featured a huge dance number choreographed by the fantastic Christopher Wheeldon and featuring 300 dancers, led by Royal Ballet legend Darcey Bussell. But as I mentioned on Friday, I had a sneaking suspicion that American audiences wouldn't get to see that part of the ceremony—just as we were denied Akram Khan's gorgeous piece during the opening ceremonies. And I was right. NBC cut the performance from its broadcast, leaving me, and many other ballet fans, hopping mad.
Look: The rest of the closing ceremony was a rockin' good time. And I understand that ballet isn't high on a national network's list of priorities. (Even performances by big-name bands Muse and The Kinks were edited out.) But how unfair to the artists involved—and to everyone in the US audience, dance fans and dance novices alike—to show nary a glimpse of what was, apparently, an extravagant, dramatic number, to pretend that it just didn't happen. It's not even available on NBC's website. What could have been a wonderful opportunity to introduce millions of people to the glories of world-class artists like Wheeldon and Bussell was totally squandered.
Here are a few photos of what all of us across the pond missed. If anyone finds video of the performance that's accessible in the US, let us know!
*UPDATE: US audiences can watch the performance (along with many other snippets cut from the broadcast) here. It's pretty spectacular. [Update to the update: Link is actually working now. Sorry about that!]*
[portfolio_slideshow nowrap=0 thumbs=true timeout=4000 showtitles=true showcaps=true showdesc=true]
Aug. 10, 2012 11:23AM EST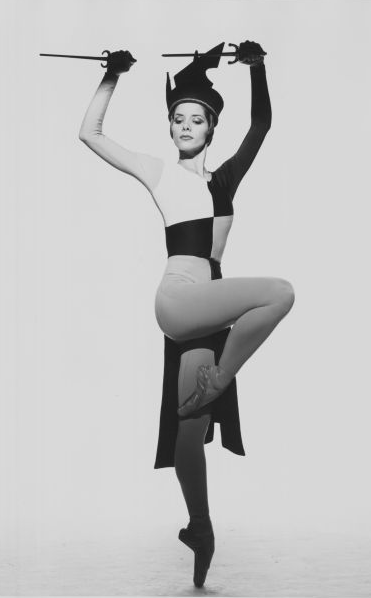 The Olympics are winding down, which has me feeling a little blue. It's been an amazing, wild ride. How are we going to say goodbye to all the world-class athletes (Phelps! Bolt! GABBY DOUGLAS!) that we now basically think of as our best friends?
With a big, crazy, dance-packed closing ceremony, that's how. Were you a little underwhelmed by the dance (or lack thereof) in the opening ceremony? Fear not: Apparently Sunday night's show will include a giant ballet concert featuring 300 dancers, choreographed by golden boy Christopher Wheeldon. Everyone's been very hush-hush about the details, but an article published yesterday reveals that none other than Royal Ballet legend Darcey Bussell—DARCEY BUSSELL!—will come out of retirement to star in the performance.
So at least we have that to console us (and what a consolation!). But a word of caution to the NBC executives who decided to cut away from the beautiful Akram Khan piece during the opening ceremonies: If you don't televise this amazingness, you may just have a swarm of angry bunheads grand battement-ing your doors down come Monday morning. And bunheads are scrappy.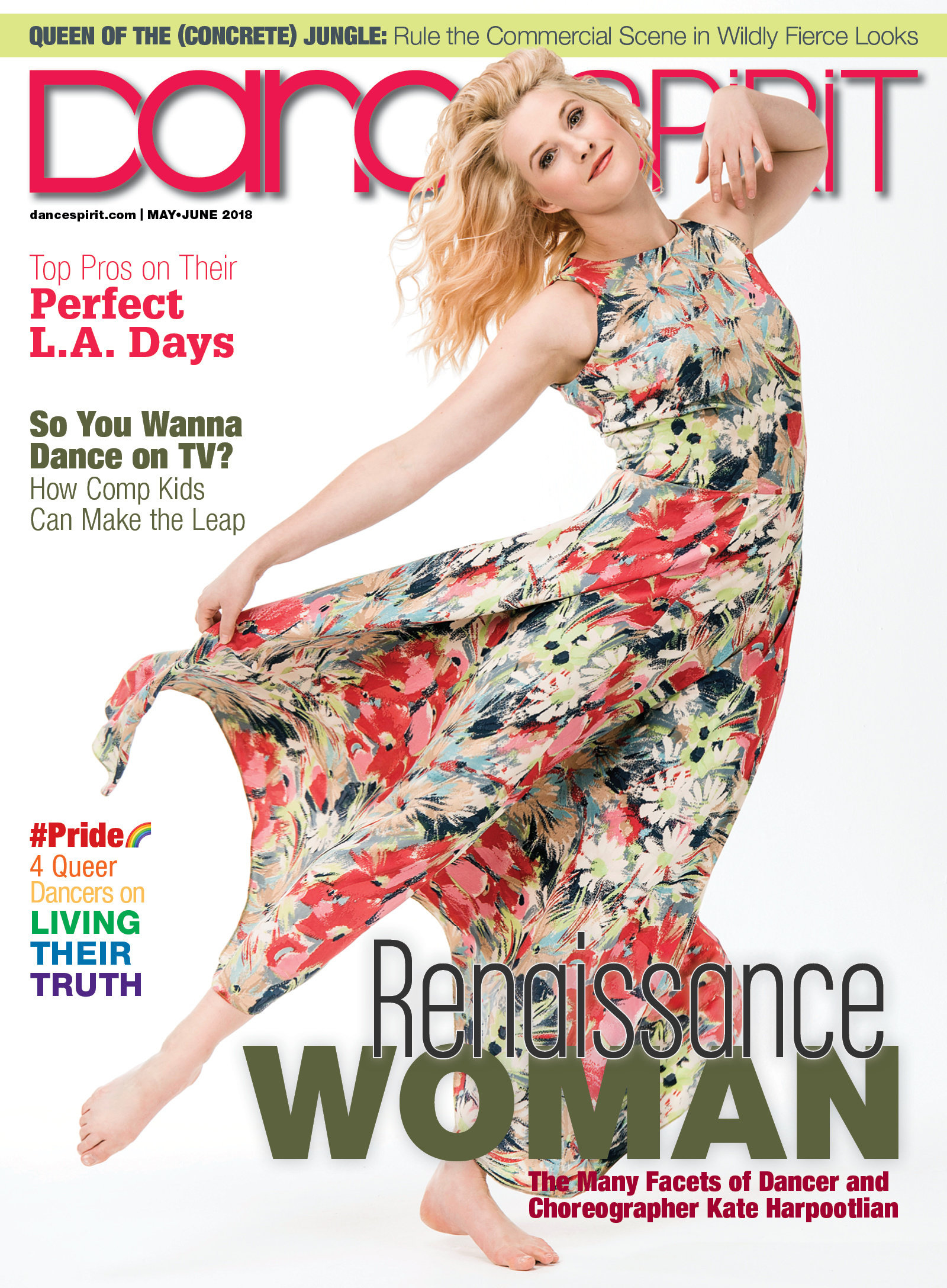 Get Dance Spirit in your inbox