When a choreographer finds a composer whose music truly inspires her, it can feel like a match made in dance heaven. Some choreographers work with the same composers so frequently that they become known for their partnerships. New York City Ballet soloist and resident choreographer Justin Peck, for example, has tapped composer Sufjan Stevens numerous times (last spring, the two premiered The Decalogue at NYCB, to rave reviews); L.A. Dance Project's Benjamin Millepied's working relationship with composer Nico Muhly has spanned a decade and two continents; and when tap dancer Michelle Dorrance premiered the first-ever Works & Process Rotunda Project, a site-specific work for New York City's Guggenheim Museum, last year, percussionist Nicholas Van Young was by her side as an equal partner. Successful collaborations require compatibility between artists, direct and honest communication, and flexible, open minds. But when the stars align, working with a composer can be extremely rewarding.
Keep reading...
Show less
You guys. I think award-winning Scottish singer/songwriter Kathryn Joseph read my mind the last time I was daydreaming about my perfect summer. Her new video "The Bird," directed by Eve McConnachie, the Scottish Ballet's in-house filmmaker and designer, is basically a dancer's version of bliss.
Gorgeous location? Um, I think an empty Scottish beach at sunset meets that criteria.
Beautiful music? Just listen to Joseph's haunting voice.
Stunning costume? If I could wear that sheer red number every day, I would.
Oh, and the dancing? Scottish Ballet coryphée Sophie Laplane (who also choreographed the video!) nails it.
You guys know I'm a huge fan of ballet and balletic movement in music videos, so I'm always thrilled when a new artistic collaboration between musicians, dancers and filmmakers emerges. Check it out below!
It's time to get super psyched about multidisciplinary collaborations, guys.
Last year, New York City Ballet held its first annual Art Series, an installation that commissions contemporary artists to work with the dancers in hopes of inspiring something spectacular. And when they brought in FAILE, the Brooklyn-based partnership of Patrick McNeil and Patrick Miller, to kick off the series, the artists did not disappoint.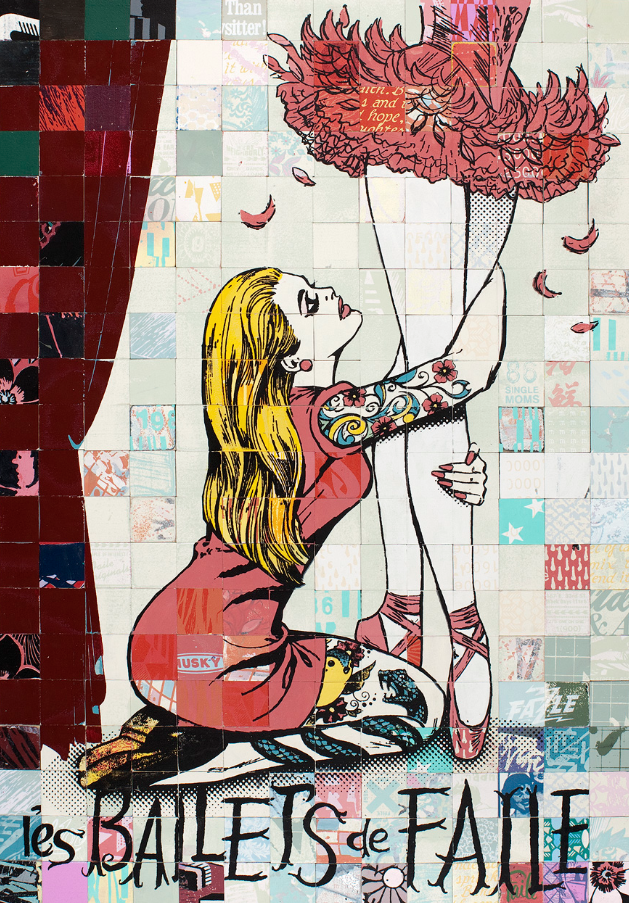 Just one result of the glorious collaboration between FAILE and NYCB
Well, it's just about time for the second annual Art Series—this time around featuring the French artist known as JR. (He keeps his identity "unknown"...how avant-garde is that?!) JR treats the world as his gallery, posting his artwork throughout the streets of different countries so that everyone—even those without the money or initiative to go to a museum—can witness art.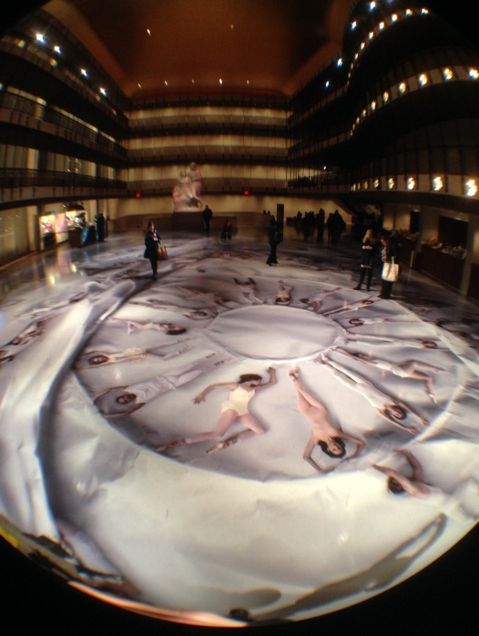 JR photographs the NYCB dancers in the shape of an eye. A little preview of the installation! (Photo by Spencer Elzay)
The installation will run in conjunction with the ballet for three performances—January 23, February 7 and February 13—at the David H. Koch Theater in Lincoln Center. All tickets are $29 (and everyone walks away with a small token of the exhibit...pretty good deal!). The gallery will also open to the public for free viewing from February 2 to February 9. Click here for more info.
In the meantime, check out this video where JR explains his experience working with NYCB: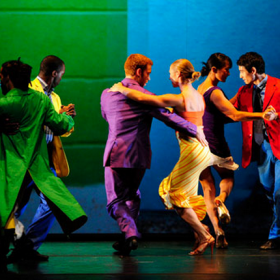 Pilobolus in Skyscrapers
It's safe to say that when you hear about Pilobolus Dance Theater, one word will come up often: collaboration. Yes, dance is by definition a collaborative art, but the creative minds behind Pilobolus take this idea to a whole new level. By integrating the art of movement with tons of other disciplines and organizations, they create results that push past what you'd normally think of as dance to something much, much bigger. How do I know this? Last week, I saw Pilobolus live at the Joyce Theater in NYC (the company performs there through August 4), and I was blown away by the results of their unique teamwork.
Much of the company's repertoire revolves around challenging partnering. The comedic piece Molly's Not Dead, for instance, has company members in shiny red unitards carrying each other upside down in a rather, um, compromising position. (Let's just say there's a fair amount of chin-butt contact.) But this totally unexpected configuration makes for hilarious choreographic possibilities, as the tomato-like pairs of dancers roll, bounce and squat to the jaunty strains of folk music.
But Pilobolus's spirit of collaboration doesn't just make itself known onstage—it starts in the rehearsal room and sometimes even before then. Take for example Pilobolus's International Collaborators Project. The ICP's aim is to bring together artists from all kinds of creative backgrounds to make daring and entertaining new work. And when they say all kinds of artists, they really mean it—past participants in the program include alt-rock band OK Go, children's book author Maurice Sendak and even the MIT Distributed Robotics Laboratory! In fact, another piece on Pilobolus's program at the Joyce, Skyscrapers, started its life as a music video for OK Go. It features ballroom-esque steps and lightning-fast costume changes, all in front of a constantly changing video backdrop. It was like a dance metaphor for modern life in the big city!
The company is constantly reaching out into the wider world of pop culture, exposing new audiences to the utter amazingness of dance. Pilobolus even appeared in an Emmy-nominated teaser promoting Sunday Night Football on the NFL Network. Football and dance, together at last?! Only in Pilobolus's crazily creative world.
Catch a sneak peek at the company's ultra-cool repertory at The Joyce—brought to you by the power of collaboration—in this video!
I am not the style maven at Dance Spirit.
When it comes to dressing cute and knowing when to wear a belt "to cinch things," I leave that to fashion editor Michael Anne. If I'm curious about a fashion designer or what some celebrity wore to an awards show, associate editor Margaret is my go-to girl. And when I question whether leggings can, in fact, be worn as pants, I have Rachel to convince me that yes, they can.
But I've watched just enough episodes of "Sex and the City" to know a handful of big names in the fashion world, and thanks to the "SATC" movie (shameless confession: I loved it), I know precisely who Vivienne Westwood is and I understand why she's so sought-after.
In the "SATC" film, Vivienne Westwood is the designer behind that stunning, cream-puffy wedding gown Carrie wears at her Vogue fashion shoot and, eventually, to the New York Public Library where she doesn't quite get to say "I do."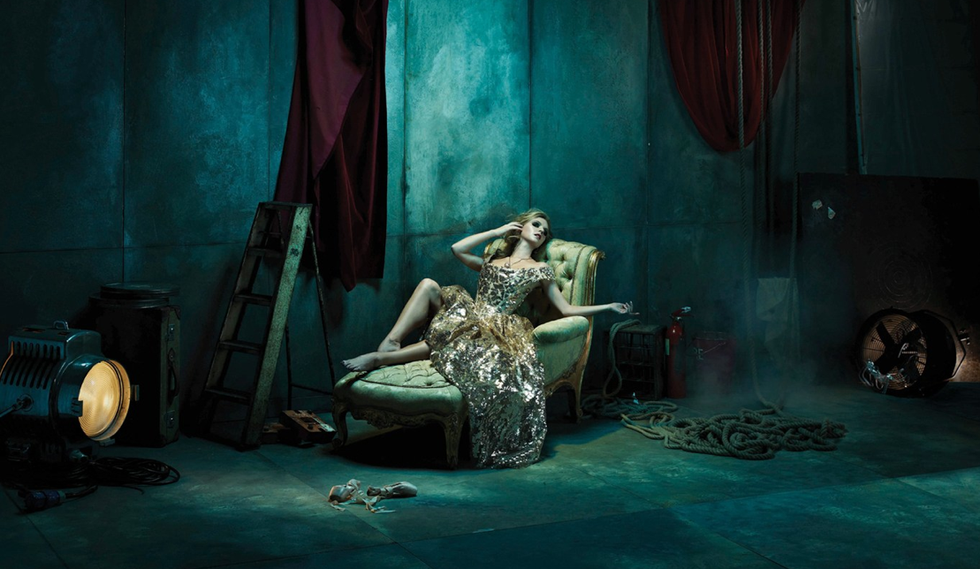 Now, Ms. Westwood is taking on ballerinas!
Westwood is helping rebrand the English National Ballet through a new campaign featuring the company's dancers wearing Westwood's designs. (Um, can I join ENB, if only for the sweet style?)
"It's a dream come true to be able to collaborate with someone of such stature," ENB artistic director Tamara Rojo told Vogue. "Her designs capture the creativity and ambition of our dancers who, in turn, add drama and movement to the clothes."
The rebranding also comes with a new company logo and website.
Personally, I'm loving all these designer-dancer collaborations and I can't wait to see who teams up next. American Ballet Theatre and Tom Ford? Miami City Ballet and Oscar de la Renta? Catherine Malandrino and San Francisco Ballet?
Or, you know, designers, you can just come to the DS offices and style us. We'd be totally fine with that.
Sep. 08, 2009 11:06AM EST
It was 1993, late on a Sunday night in NYC's East Village, and rhythm-tap icon Max Pollak was hosting a weekly tap jam for a colleague. In an unfortunate turn of events that would prove to be serendipitous, his saxophonist cancelled at the last minute. As legend has it, the well-known jazz musician Paul Carlon happened to be walking down the street, with his sax, at that precise moment. Someone spotted Carlon and invited him to jam for the night: Hence the fortuitous meeting of Pollak and Carlon—and the beginning of their rich, creative relationship.
Since that night, Pollak has gone on to create the unique Rumba Tap Company and appoint Carlon as its musical director. Carlon, in turn, enlisted Pollack to join his Latin Jazz band, Grupo Los Santos. They've worked on recordings, productions and festivals, and they've performed all over the world together. "When I met Paul, I had no idea it would go this far and be this intense," says Pollak, who won a New York Foundation for the Arts Fellowship in Choreography last year. "But I had this déjà vu, like we're going to do great things and be close friends."
Collaborations like these are often an essential part of creating a good final product. After all, a choreographer who tries to do everything alone will limit the scope of his or her work. Lighting and set designers, composers, digital artists, costumers and other non-dance artists have the expertise to make a dance come alive. Without them, many pieces would fall flat. Imagine Balanchine's La Valse without those sweeping tulle skirts and their rainbows of layers or David Parson's Caught without the dramatic strobe lighting. Stay open to creative relationships with others, and you might just develop the most rewarding professional relationship of your career.
Complex Chemistry
From Sergei Diaghilev and Pablo Picasso to Merce Cunningham and John Cage, collaborations have a long and glorious tradition in dance. One of the most famous collaborations of the 20th century was between George Balanchine and Madame Karinska, who costumed New York City Ballet. For 40 years, the two worked together on more than 75 ballets, including Allegro Brillante, Vienna Waltzes and Symphony in C. Karinska's designs, like the "powder puff" tutu, influenced ballet fashion all over the world and helped to create the look of the modern ballet dancer. Karinska's genius was her ability to translate Balanchine's feelings about his ballets and his dancers into gorgeous designs that NYCB company members still love to wear today. Karinska fulfilled Mr. B's vision in fabric, and that kind of connection is a rare gift. It's no wonder that Balanchine once said: "There is Shakespeare for literature, Karinska for costumes."
So what makes for a good collaborative relationship? "It's like an immediate romantic attachment," Pollak explains. "You can feel if something is right. It's an instinctual gut feeling of this is how it's supposed to be."
Though there is no tried-and-true recipe, one essential ingredient is chemistry. For choreographer Susan Stroman that means the ability to feed off each other's energy. Stroman's collaborations with librettist John Weidman over the past 13 years have given Broadway an array of hits, like the Tony Award–winning Contact and the recent Happiness. "You need to have an easy, open exchange," says Stroman. "You want to know that you can try anything together and not feel like you have to censor yourself.
The collaborative process varies from partnership to partnership. Stroman and Weidman stay in constant contact when they work together. They have bi-weekly meetings, send each other notes and follow up on the phone or over e-mail. "Each show sets its own tone," Stroman explains. "But our interaction is the same. It's a joyous process, and there's a very organic rhythm to it."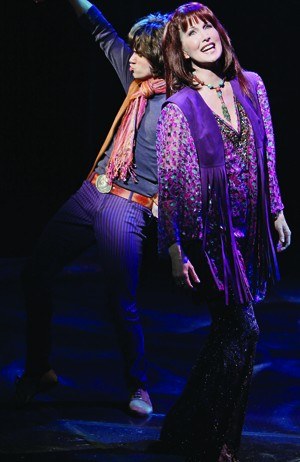 For Pollak and Carlon, the dynamic is more impromptu. "A lot develops out of just playing together, which is a jazz tradition," Pollak says. "As we start recording, we get more precise about the arrangements. Sometimes Paul writes a rhythm for me. Or, I arrange a song and say this is what I'm hearing. A lot of the time we improv without a tune. We just look at each other and see what happens."
Not every relationship clicks from first contact. Santo Loquasto, who has been designing costumes for Paul Taylor for more than two decades, actually turned Taylor down at first. "I had seen Santo Loquasto's designs for Twyla Tharp, and I was planning to work with him to design the costumes for Le Sacre du Printemps in 1980," Taylor recalls. "I tried to describe what I had in mind, and it was really complicated. He listened and said he couldn't do it." Taylor reached out to Loquasto again eight years later for Counterswarm. This time, Loquasto agreed. Since then, he's designed every costume for the company. "Santo is very busy and very faithful," Taylor says.
Now Taylor has it down to a science. When a new work is about 75 percent complete, Loquasto will watch a run-through. "He asks for music and listens to it. I give him very little direction unless we need costume changes, then I have to time it," Taylor says. "Santo checks in with me on color, and I get sketches when the piece is done."
Missing Links
If you're thinking of collaborating, look for a person who complements you, so that you each bring different talents to a project, like digital artist Yaniv Schulman and former American Ballet Theatre dancer turned writer and photographer Matthew Murphy. The two are creating a dance department at Supermarché, a production company started by Schulman's brother that produced the inventive [ital: Jerome Robbins' NY Export: Opus Jazz the Film] with dancers from NYCB. "I knew I wanted to be doing work with dancers, creating media with dance companies," says Schulman. "But I wasn't sure what the next step was. Then I saw [Matt's] photos on Facebook, I saw his blog, and I saw him host Works in Progress at the Guggenheim, and I thought, 'This could work!' "
Schulman contacted Murphy and convinced him that they should work together. ("Sometimes you just need a partner!" says Schulman.) The pair couldn't be more well-suited to each other. "Yaniv knows the business side, and he's an incredibly talented photographer and videographer," Murphy says. Counters Schulman: "Matt has the talent of a director, coming up with the story and working with dancers on a choreographic and emotional level." Currently, they are both working with Christopher Wheeldon to create a film of Wheeldon's flagship work, After the Rain. Now in the planning stage, Murphy and Schulman are tossing around ideas, such as shooting at the Park Avenue Armory and incorporating Morphoses patrons as extras, with filming tentatively set to begin in early 2010.
Dealing With Differences
As you prepare to collaborate with another artist, keep in mind that you're both likely to be passionate and emotionally invested in the work—which can be counterproductive if you aren't careful. Though Stroman says that she and Weidman never argue—"except when it comes to ordering still or sparkling water"— not all relationships will play out this way. In fact, Pollak says, half-jokingly, "There's no real collaboration where there's no discussion. The result would be really boring!"
If you and your partner disagree, it's important to stop and hear the other person out. Keep an open mind and do your best to understand his or her perspective. Pollak recommends a practical approach: "Listen and don't interrupt. Think about it. Then argue your side and come up with a compromise."
Adds Stroman, "Like anything, it's a process. We lock ourselves in a room together and no one leaves until we work it out. You just have to keep hammering away at it and try and see it from as many different angles as possible."
It also helps to understand all aspects of the production process, so make an effort to familiarize yourself with your collaborator's discipline so you can communicate effectively. "Communication is the most essential part of putting together any show," says Stroman. "There are no bad ideas. Every idea has the power to inspire each member of the team."
Above all, bring your sense of humor to the table. Says Stroman: "If at the end of the day you can have a good laugh, you can make it through anything!"
Collaboration Do's and Don'ts
DON'T start yelling.
DO be diplomatic.
DON'T censor each other in the idea stage. It should be safe to toss out ideas no matter how crazy or outlandish, even if those ideas are later discarded.
DO know that there is a solution to every problem. You just have to find it.
DON'T be threatened if your collaborator has an idea about your area of expertise. The idea might be insightful or lead you in a productive direction.
DO see the other person's perspective.
DON'T forget to be generous with your gratitude, appreciation and excitement.
DO trust each other.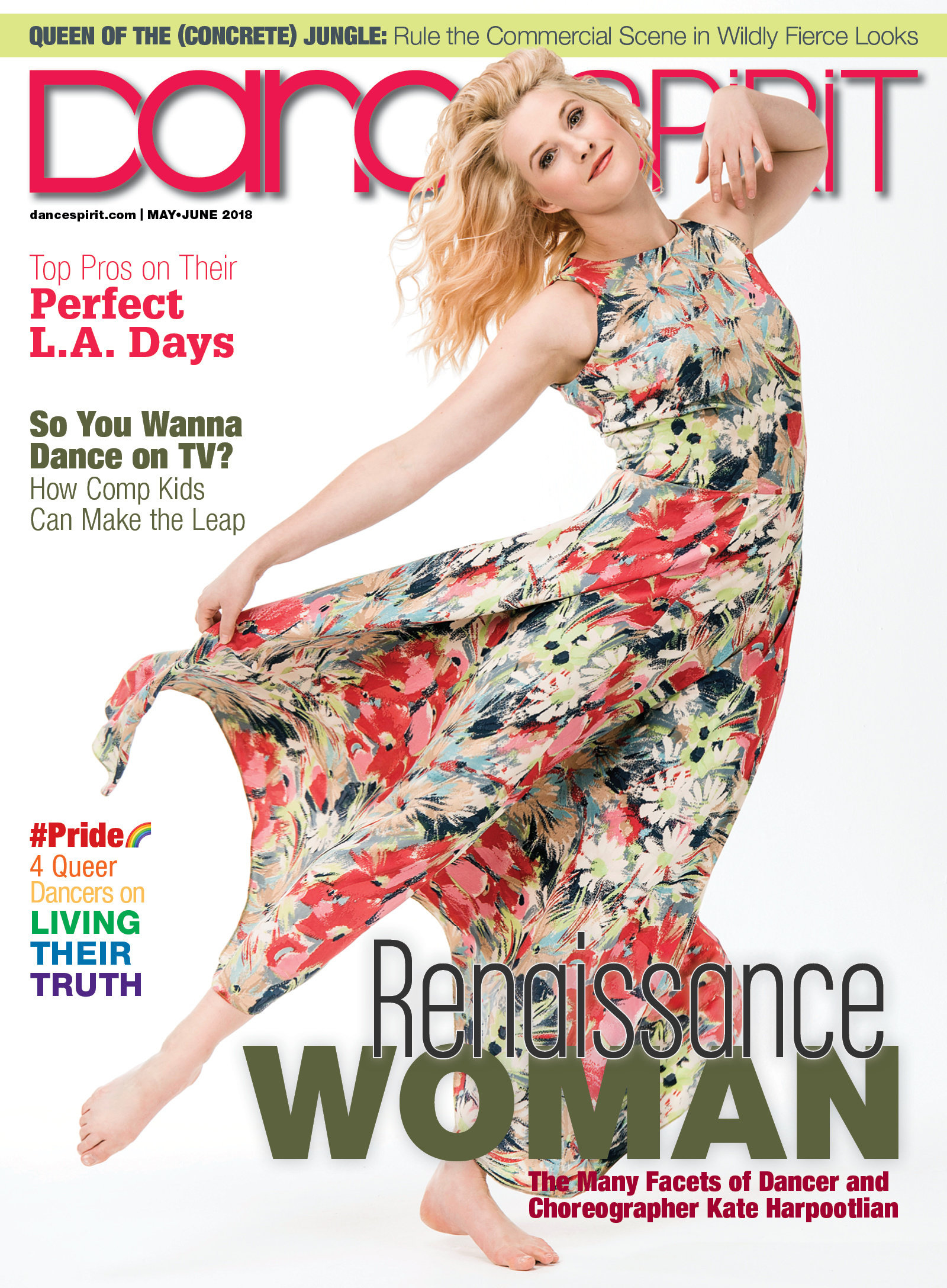 Get Dance Spirit in your inbox