May. 16, 2018 02:26PM EST
Ema Peter
The Glorya Kaufman International Dance Center is the 54,000 square foot home of the USC Glorya Kaufman School of Dance, one of the largest facilities dedicated to dance on a private university campus. Designed for their innovative new curriculum, that supports a range of dance styles, the school's staff designated Harlequin to provide wall-to-wall flooring for the large 3,500 square foot Performance Studio as well as five dance studios in their new state-of-the-art building.
Keep reading...
Show less
Western Michigan University Department of Dance students in Frank Chaves' Charanga (photo by John Lacko, courtesy Western Michigan University Department of Dance)
For many non-dancers, planning a post–high-school gap year can feel like a necessary step toward getting college-ready. For potential dance majors, though, taking a year off between high school and college might sound counterintuitive. After all, you're essentially delaying your entry into dancing professionally. But a gap year can provide helpful experience, training, or personal growth—it all depends on how you use the time.
Keep reading...
Show less
Alicia Graf Mack (courtesy Webster University)
July 1 marks an exciting new era for The Juilliard School. Vail Dance Festival director and former New York City Ballet principal Damian Woetzel steps into the role of president, and the dance division will also have a new leader: Alicia Graf Mack, 39, will take over from Taryn Kaschock Russell, acting artistic director for the current school year.
As a performer, Mack was a beloved star at Dance Theatre of Harlem and Alvin Ailey American Dance Theaterand also a guest performer for Beyoncé and Alicia Keys.
But she's no stranger to higher education. Early in her career, she earned an undergraduate degree in history from Columbia University, and, later, she took a break from dancing with Ailey and pursued a master's at Washington University in St. Louis. She majored in nonprofit management, focusing on arts administration.
Since retiring from Ailey, Mack has stood at the front of the room as an educator. She's currently based in Houston, where she's wrapping up teaching commitments as an adjunct dance instructor at the University of Houston and as a visiting assistant professor of dance at Webster University in St. Louis. Dance Magazine spoke with Mack about her appointment as director of The Juilliard School's dance division.
How are you feeling right now?

I'm deeply honored, I'm incredibly excited. My head is absolutely spinning from the buzz. My family's from the East Coast, my brothers live in New York City, and my sister is also a dancer, so all of this is just so exciting for me and my family.
What was the selection process like?
It was an open, national search. I went through the application page on Juilliard's website and submitted my cover letter and resumé. Then I went through a three-month process, going through rounds of interviews, writing a vision statement, meeting students, meeting faculty. It was quite involved.
Do you know if you'll be teaching as well?
I'm not sure if I will have a regular class, but I would love to be in the studio. That is a place where I feel that I can connect the most with the student body.
What value do you see in dancers going to college?

I think, today, dancers must be equipped for an ever-changing landscape. The field is so different, even from when I was performing. Job opportunities, it seems, in large dance companies are starting to narrow, and dancers have to be equipped with versatile training and entrepreneurial skills in order to stay relevant and employable.
I want to empower young artists to step boldly into the world upon graduation knowing that they can create their own opportunities and their own realities if they are not presented immediately.
And I think that the role of higher education is different than that of a professional training program. My charge at Juilliard is not only to make sure that the dancers are physically capable, but that they are thought leaders and they are provoking thinkers and they are citizens of the world.
Artistically, what are you hoping to see in the next generation of Juilliard dancers?
I would like them to hold on to the historical perspective that the training has provided them. If dancers are trained very rigorously in the foundational techniques of classical ballet and modern dance, that gives them a very special sense of themselves and of performance techniques. Moving forward, these dancers are also poised to be leaders in a new sort of contemporary modality of movement, and I see them continuing to push the envelope of physicality and finding new ways of creating dance.
As an African-American woman, what does this position mean to you?
So much. I do realize that this is a historic appointment, and I believe that hiring a woman of color to lead the dance division into the 21st century is a signal to the world. And I believe that under the leadership of Damian Woetzel and provost Ara Guzelimian, it is clear that they are not interested in the status quo in dance or the arts. They are ready to see all of the possibilities and invite all of the different voices in the Juilliard community. And I believe that these guiding principles will permeate through the institution right down to the students.
University of Minnesota Dance Team (courtesy University of Minnesota)
They say there's no "I" in "team"—and nowhere is that truer than the world of college dance teams, where precision reigns, uniformity is key, and a single misstep from any given "I" can cost a group a championship trophy. So it's unsurprising that securing a spot on one of the best dance teams in the country is no easy feat.
Members of these highly athletic teams rehearse for hours every week—on top of academic classes and commitments—and perform at football and basketball games, annual concerts, and nationally televised competitions (hi, ESPN). And "no I" rule notwithstanding, each of these top teams is made up of highly trained, highly technical, highly hard-core individuals, who come together to create a ready-for-victory pack.
These six teams aren't one-off success stories—they're consistently strong, and earn the top spots at major competitions like UDA and NDA nearly every year. Up for the challenge? Here's what to know before you go to auditions.
Keep reading...
Show less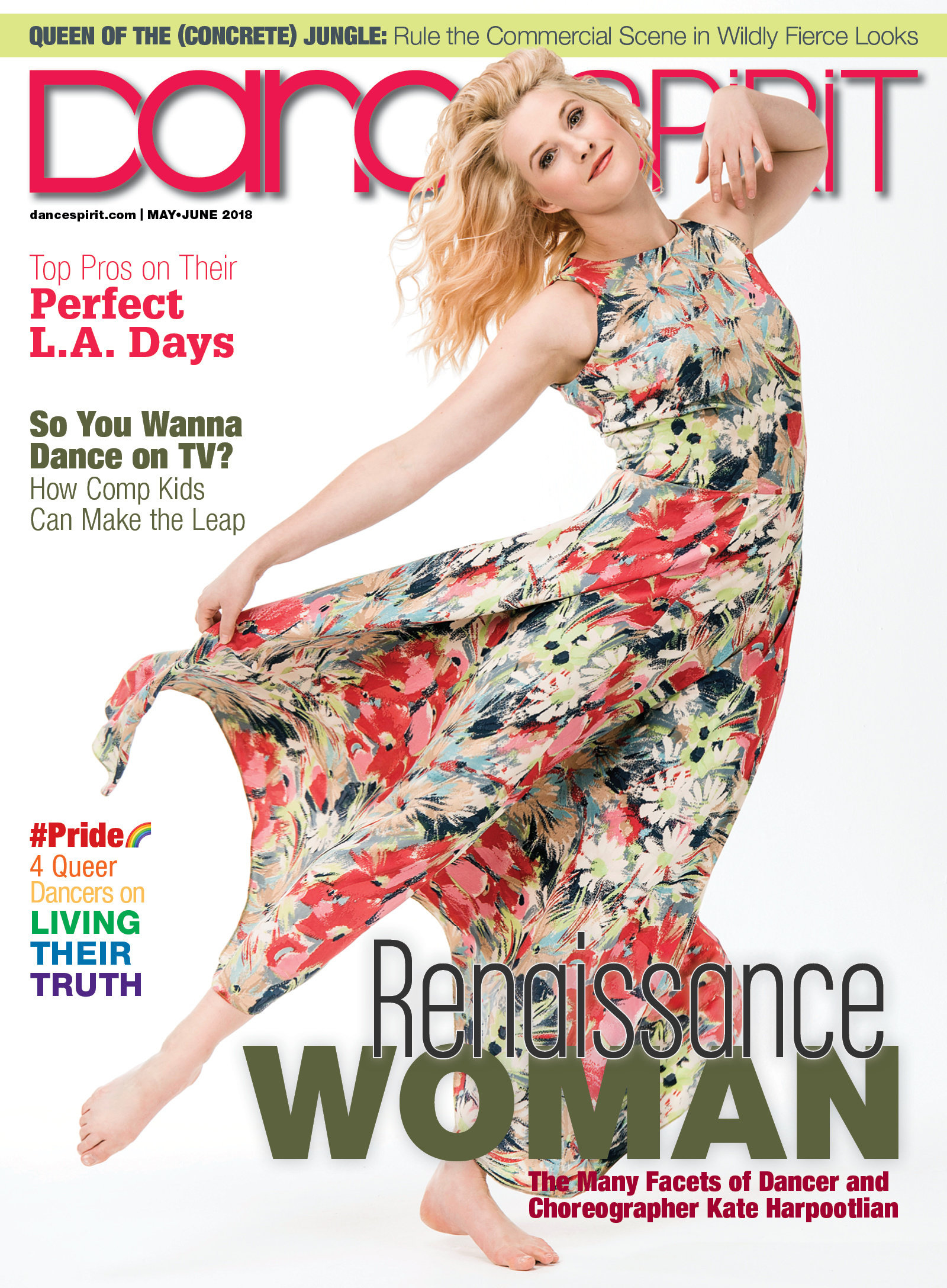 Get Dance Spirit in your inbox