Western Michigan University Department of Dance students in Frank Chaves' Charanga (photo by John Lacko, courtesy Western Michigan University Department of Dance)
For many non-dancers, planning a post–high-school gap year can feel like a necessary step toward getting college-ready. For potential dance majors, though, taking a year off between high school and college might sound counterintuitive. After all, you're essentially delaying your entry into dancing professionally. But a gap year can provide helpful experience, training, or personal growth—it all depends on how you use the time.
Keep reading...
Show less
Choreography
Mar. 23, 2017 10:08AM EST
You already know that deciding where to go to college is a big deal. And finding a school that fits both your academic and your dance needs can be especially hard. But while pursuing a dance major is one option, it's not the only one! Many colleges are also home to a bunch of impressive student-run dance companies. Why would you want to be part of a group run by your peers? The opportunities just might surprise you.
Branch Out
College is all about trying new things, and student-run dance groups make it easy to do just that. Want to explore a niche dance style, like bhangra or belly dancing? There might be a student group devoted to it. Want to experience a whole range of styles? There are companies that do it all, too. Don't see the kind of organization you'd want to join? At most schools, you can get funding to found it yourself.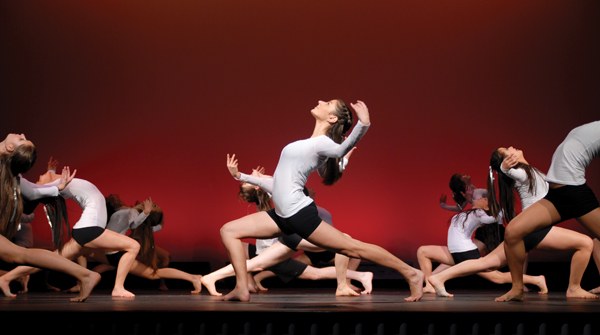 Sarabande, a student-run company at Tufts University, performing Say My Name, choreographed by Ani Loshkajian (photo by Andrew R. Schneer)
Even if you've only ever considered yourself a die-hard ballroom dancer, a student-run group like Arizona State University's Free The Dance can give you the chance to set aside your heels and slip on some funky sneakers. The group, created and run by recent ASU graduate J. Bouey, holds free weekly dance classes for all ASU students. "Our most popular classes are contemporary, jazz and hip hop," says Bouey, "but we'll also have partnering, ballroom, tango, Latin, swing, African and belly dancing throughout the semester."
When Ani Loshkajian, president of Tufts' student-run dance company Sarabande, first joined the troupe as a freshman, she was a total bunhead who had a hard time letting loose and giving in to movement. Fast-forward four years: "I feel like I'm an entirely different dancer," she says. Because Sarabande allows its members to explore a variety of styles, "my dancing has become much more personal and expressive of who I am."
Keep the Passion Alive
If you don't want to major in dance, student groups offer an alternative way to make it an important part of your life on campus. "I didn't choose one passion over the other," says Loshkajian, an international relations and French major. "Sarabande made it possible for me to continue my passion for dance, without sacrificing the other visions I had for my future. In fact, being a part of the company has served as an incredible creative outlet that's contributed to my academics."
And if you are a dance major, participating in a student-run group can be the release you need to make sure you don't burn out. "It can be hard to maintain a real joy for dance when you're studying it in an academic setting," says Bouey, a dance major. "Free The Dance has been my escape. I can show up and just move, without worrying about homework. It's helped me to hold on to that innocent love for dance."
Go Beyond the Stage
Choosing to take on a leadership role in a student-run group can help you learn to shine offstage as well as on. Sarabande, for example, holds elections each semester to determine who will be a part of an executive board made up of a president, vice president, treasurer, social chair, producer, public relations manager and webmaster. For Loshkajian, serving as the  company's president has taught her many of the skills she'll need to thrive after graduation. "I've learned how to work closely with a team, and how important personal relationships are to leveraging results," she says. "Most important, I've learned that no matter what, the show must go on!"
Make Moves
For those interested in making dances, a student-run group can provide opportunities to try out choreography. It's pretty much the only time in your life that you'll have access to great dancers, rehearsal spaces and performance venues at no charge.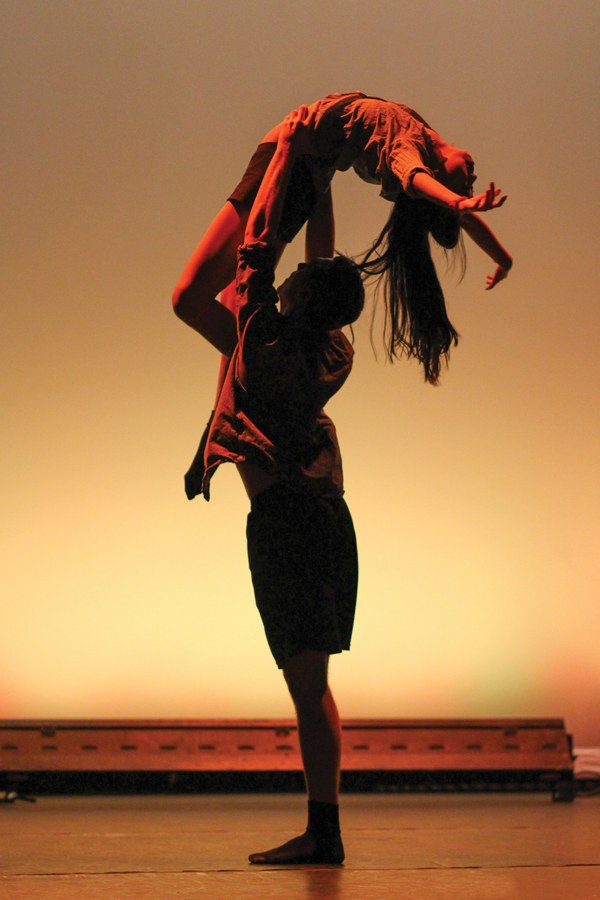 Sarabande's Heather Ngai and Matt Evers in Evers' Next Chapter (photo by Kyra Sturgill)
Think choreography isn't your thing? A student-run company could be just the environment you need to get going. "There's a freedom that comes from being in a company with your peers that can unlock a flow of creativity," says Nikolas Kaim, artistic director of Ithaca College's Rock Hard Dance Company. "You don't always find that in a professional company or at a studio."
Student groups may offer teaching opportunities, too. While Free The Dance doesn't currently put on formal concerts, students can audition to become instructors for the group at the beginning of each semester. "It's a really great chance to improve your teaching skills," Bouey says. "At the end of each class, we have a discussion where we give feedback to the teacher. It's a good time to learn the small things, like needing to speak louder or teach more slowly."
Ultimately, there's a wide range when it comes to what your experience in a student-run group might look like, because everything is up to you and your peers. And as you all create things together, you'll probably become great friends, too. "This is one of the only environments where you're surrounded by people who love dance and are choosing to spend their limited free time doing it," Kaim says. "No one's making money, no one's parents are forcing them to participate—everyone's just there because they want to dance."
Sep. 01, 2014 11:36PM EST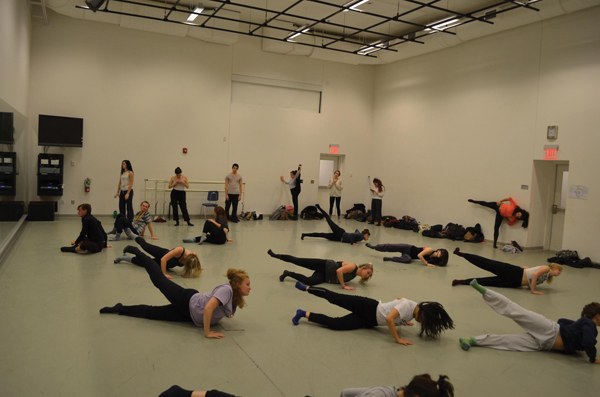 Contemporary class at Boston Conservatory (photo courtesy Holly Wilder)
Thinking about majoring in dance? Expect to find yourself juggling both dance and academics, exploring new styles and techniques and rehearsing and choreographing around the clock. If that all sounds terrific, it's time to make your next choice—between a bachelor's- or a bachelor of fine arts–degree track. BAs generally require more liberal arts courses, which means you'll have opportunities to explore other academic interests and participate in extracurricular activities across campus. In a BFA program, the majority of your classes will be directly related to dance, and you'll spend most of your days in the studio.
But life on campus varies from program to program and university to university. To give you an idea of what a day in the life of a college dancer looks like, we spoke with a senior dance major from The Boston Conservatory—a BFA program—and a senior dance major getting a BA from Texas Woman's University.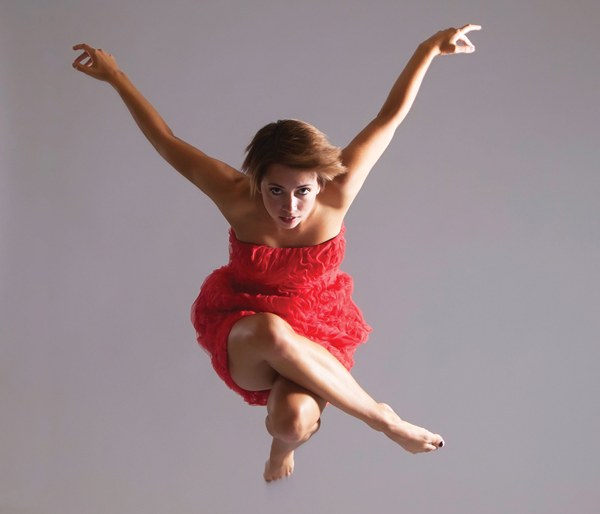 Holly Wilder (photo by Brian Mengini)
BFA: Holly Wilder, The Boston Conservatory
Holly Wilder knew she wanted the intense, focused atmosphere of a conservatory and was drawn to the BFA program at The Boston Conservatory because of its strong ballet, modern and jazz training. After graduation, Holly hopes to move to NYC to perform with a contemporary dance company. But she's also interested in pursuing musical theater and choreography—two passions she discovered during her time at school.
Holly's Wednesday
8–9 am: Somatics. "This semester we took Gyrokinesis, though in previous years we've had Pilates and yoga classes," Holly says. Eight o'clock classes can be rough, but "many of the dancers live close to campus since we have to be there early. Plus, we're all at school so often."
9–10:30 am: Ballet
10:45 am–12 pm: Modern. "This year we had one semester of Taylor technique and one semester of Twyla Tharp–based contemporary modern."
12–1 pm: Lunch break
1–2 pm: Musical theater dance
2–4 pm: Rehearsal for Karole Armitage's Rave
4–6 pm: A rare break, or rehearsals for student choreography
6–8 pm: Choreography class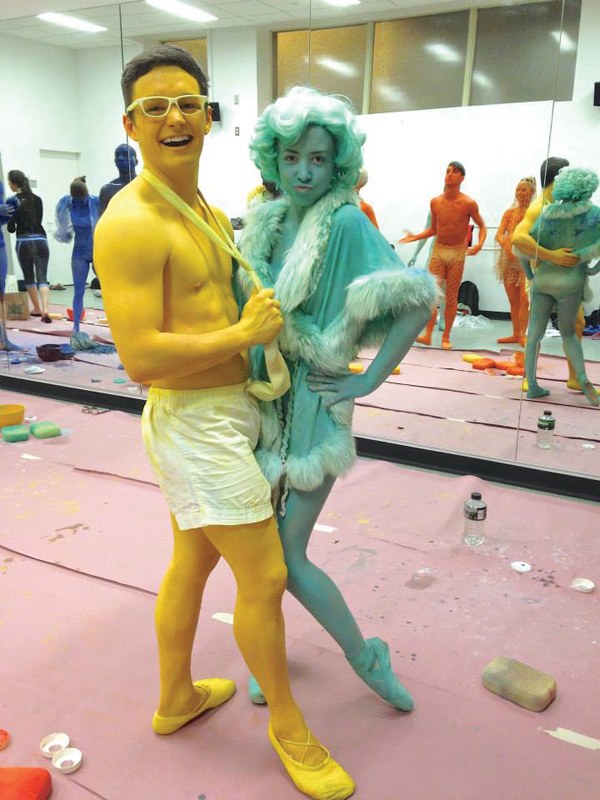 Rehearsal for Karole Armitage's Rave (photo courtesy Holly Wilder)
Late nights are reserved for rehearsals for student works or choreography class assignments. "It depends on how many pieces you're a part of," Holly says, "but I end up rehearsing at least two to three nights during the week."
The rest of the week: Holly's other classes include improvisation, Horton repertory, acting class and contemporary ballet repertory. She's learned work by such choreographers as Nacho Duato and Adam Barruch.
Weekends: If there aren't rehearsals—or guest teachers in town—Holly likes to play it by ear. Boston isn't too far from NYC, and cheap buses run between the two cities. "Sometimes I'll end up heading to NYC and staying with friends so I can take classes and see performances," she says.
Fast Facts, The Boston Conservatory
Location: Boston, MA
Dance Degree offered: BFA
No. of dance majors: 120
No. of students at the school: 774
Info: bostonconservatory.edu/dance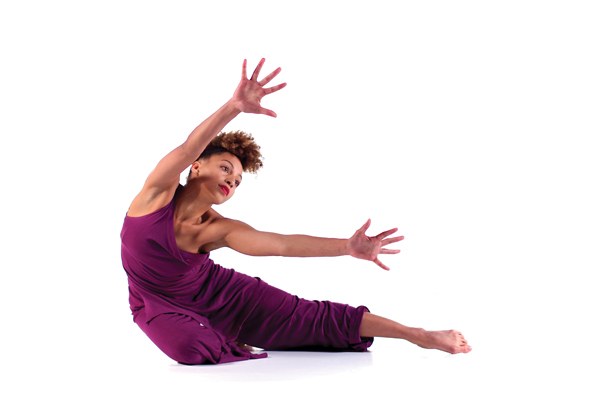 Megan Marcano (photo by Jesse Scroggins)
BA: Megan Marcano, Texas Woman's University
"I didn't really understand what it meant to study dance until I went to college," says Megan Marcano. "There are so many different theories and practices." As a BA dance major at Texas Woman's University, Megan loves the opportunities she's had to take courses outside of the department, including fashion sketching and computer science.
Megan has also participated in the dance department's outreach concert, Kids Dance. In this annual lecture-demonstration for area elementary school students, TWU dance majors have the opportunity to give back to the community. Inspired by the program,  Megan hopes to one day start her own company dedicated to performing for underprivileged children and educating them through the arts.
Megan's Wednesday
8 am: Her own morning workout at the gym
9:30–10:30 am: Urban Global Dance. "We do African, Horton
and all types of jazz," Megan says.
11–11:50 am: Essentials of Music. This liberal arts elective is outside the dance department. "It's fun to bounce around the arts and experience different worlds," she says.
12–1 pm: Private singing lesson
1–1:30 pm: University Chorus choir class. Megan takes this liberal arts elective alongside many music majors.
2:30–3:50 pm: Quantitative Literacy math class
4:30–6:30 pm: Rehearsal for Absence of Light, a duet choreographed by Andee Scott
6:30–8:30 pm: Rehearsals for student-choreographed work
8:30–10 pm: Rehearsal for gospel choir, a student-run group that performs throughout the Denton, TX, area
The rest of the week: Megan's schedule includes two ballet classes,
a stage production class, a computer science class, rehearsals for student and faculty choreography and participation in the university newspaper. "I've been a reporter," she says. "Apart from a weekly meeting, the work is mostly online and on my own time, so I can fit it in my schedule."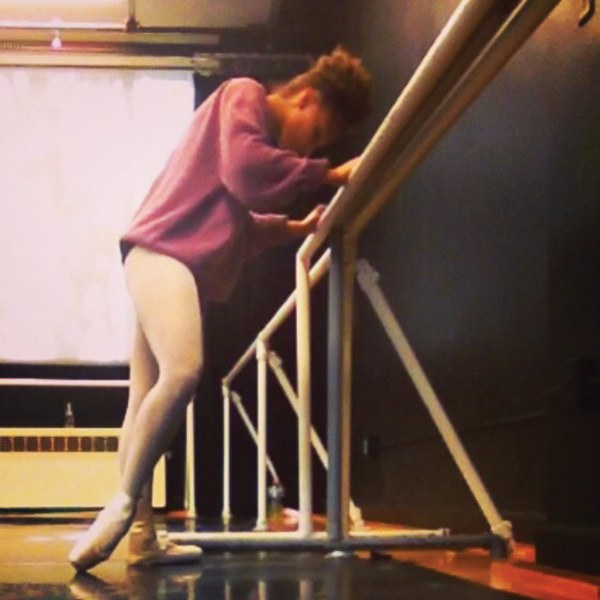 Warming up before a ballet class (photo courtesy Megan Marcano)
Weekends: Though weekends are usually reserved for rehearsals, Megan squeezes in some fun, too. "I host dance parties at my house," she says. "Friends come over and we just have a good time. Some people say dancers don't have a social life, but we're together all the time. We are each other's social life."
Fast Facts, Texas Woman's University
Location: Denton, TX
Dance Degrees offered: BA, BA with teaching certificate, MA, MFA, PhD
No. of dance majors: 175
No. of students at the school: 15,500
Info: twu.edu/dance
Sep. 01, 2014 10:01AM EST
Ever feel like the college dance world is geared exclusively toward concert dancers? There's a brand-new school on the horizon for those seeking a dance degree with a slightly different vibe. Relativity School, based in L.A., will offer one of the few commercial dance BFAs in the country. The school will have a strong academic foundation, and business classes will supplement top-notch technical training.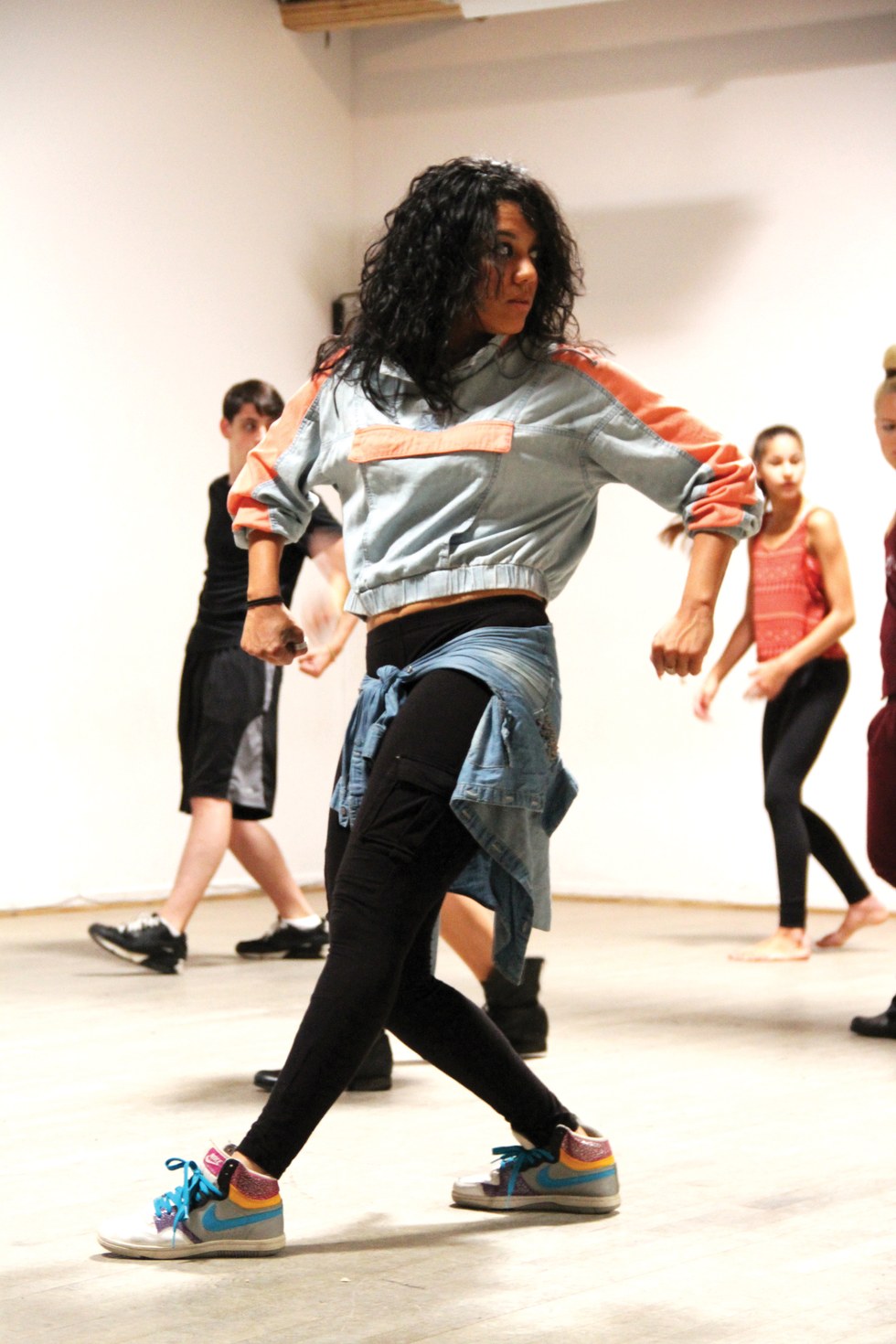 Students at Relativity School's summer workshop (photo by Camila Ohara Tanabe)
Relativity School will have its own space at the L.A. Center Studios in southern California, where classrooms will be next door to film and television production studios. The program has also partnered with McDonald/Selznick Associates talent agency to develop courses to teach students how to market themselves. "As much as you train your technique, you need to train in how to brand yourself," says co-founder VP Boyle.
Boyle plans to make use of MSA's impressive talent roster, which includes celebs like Mia Michaels and Dave Scott. "MSA was instrumental in figuring out the dance program," he says. "Some of today's best directors and choreographers will be on faculty, and our guest choreographers are through the roof."
Sep. 01, 2013 10:12PM EST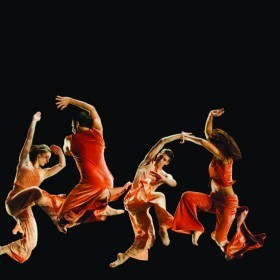 George Mason University students performing David Parson's Swing Shift (by Alexis Glenn)
In high school, you spend countless hours brushing up on your technique—and maybe even dreaming of the perfect college dance program. But as much as your studio has prepared you for the next step, dance in college is very different from what most dancers experience at home. Even if you whiz through your dream school's audition and nab a scholarship, you'll find it takes more than stunning technique to succeed as a dance major. Read on to learn about the top five challenges college freshmen encounter—and how to handle each one.
1. Meeting New Expectations
Becoming a dance major is a lot like starting your first professional job. That's because in order to best prepare you for the demands of the real dance world, college programs simulate them in a safe environment where you can learn from your mistakes.
Though your studio may have been relaxed about occasional tardiness or missing a class, college is a no-excuses atmosphere. You're expected to act like a professional. Show up early in appropriate dancewear; keep personal drama out of the studio; learn what extra training your body needs, and do it outside of class; and attend every class and rehearsal.
"You have to be really responsible," says Elizabeth Price, associate director of the School of Dance at George Mason University in Fairfax, VA. Since you'll likely be living without your parents for the first time, it'll be up to you to stay organized and motivated. "There are a lot of distractions in college, and you learn that it really is up to you to make yourself get up and go to class," says Elizabeth Ernst, a dance major at University of Cincinnati, College Conservatory of Music (CCM).
2. Finding the Courage to Stumble
So much of the college experience is about taking creative risks, like auditioning for your school's company, trying new styles and presenting your own choreography. You'll learn how to deal with success, disappointment and everything in between—just like you would in the professional dance world. College dance programs are designed to get you out of your comfort zone and into a place where you're really growing.
"Sometimes, dancers come into the program and feel they need to prove their ability or value in some way," says Barry Finkel, co-chair of the dance department at American Musical and Dramatic Academy College and Conservatory of the Performing Arts in L.A. "It can be a sort of trap. If they get caught up in it, that can shut off their receptors to new information."
It's important to be willing to reevaluate your technique from its core, even if that means retraining yourself to do a basic plié. "We might ask students to approach something in a completely new way, or take a note that they've never received before," says Marina Benedict, who co-chairs AMDA's dance department with Finkel. "Sometimes, that can feel like taking a step back." Knowing that you're being graded might make you nervous about easing off more advanced steps to rethink the basics, but as long as you're giving everything you've got, showing that you're eager to learn and following the teacher's instructions, there's usually no need to worry about grades.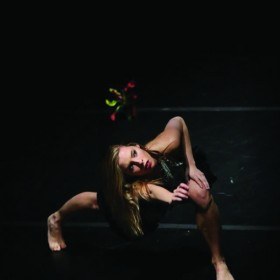 Sarah Haggerty as a dance major at University of Florida (by Ani Collier)
3. Finding Space to Grow
"I knew I was a big fish in high school, but I understood that when I went to college it wouldn't be that way," says Sarah Haggerty, a recent dance graduate from the University of Florida. If you've spent years as the best dancer at your home studio, entering an environment with dancers who were also the best at their studios can be a big adjustment.  But all it takes to make the transition is a little humility and a willingness to grow.
When Sarah arrived at the University of Florida, she was happy to find that the dance department was a close-knit, welcoming environment, even though the larger university had tens of thousands of students. Instead of feeling she needed to compete with other dancers, she was able to focus on opening up and becoming a unique artist. "In high school, dancing was all about technique," says Sarah. "I was never asked to find my individuality or explore who I was as a dancer and a person. When I got to college, I needed to shift my view of dance and open my mind to know that I could be in a vulnerable place and be OK." And at CCM, Elizabeth spends even more time with her fellow dancers than when she was in high school, since they also live, eat and spend weekends with one another.
4. Surviving The Day-to-Day
Even if you're used to dancing several hours a day, the physical demands of being a dance major are often more intense than what dancers experience in high school. That was the case for Sarah, who turned to massaging her muscles with tennis balls and taking long showers to combat the tightness caused by increased hours in the studio. At schools like George Mason, dancers go through a full athletic screening to find weaknesses that could lead to later injuries, and many universities have an athletic trainer on hand who can work with dancers as they adjust to the heavy workload.
5. Expanding Your Definition of Dance
Almost any college faculty member will tell you that two of the most important qualities of successful dance majors are open-mindedness and eagerness to try new ideas. "The ability to shift the way you've been viewing dance is a necessity," says Sarah. You'll dive into new dance styles you may not have much experience in, and you'll study dance-based academics like dance history, anatomy and choreographic theory. During the process, you might find that you not only become a different dancer, but also develop new ideas about what dance is and why you do it.
"Throughout college, you're going to be constantly exposed to new things," says Price. "That's actually the point of college—expanding your mind and body. You may not be able to do everything well at first. But over time, you will. Just enjoy the experience.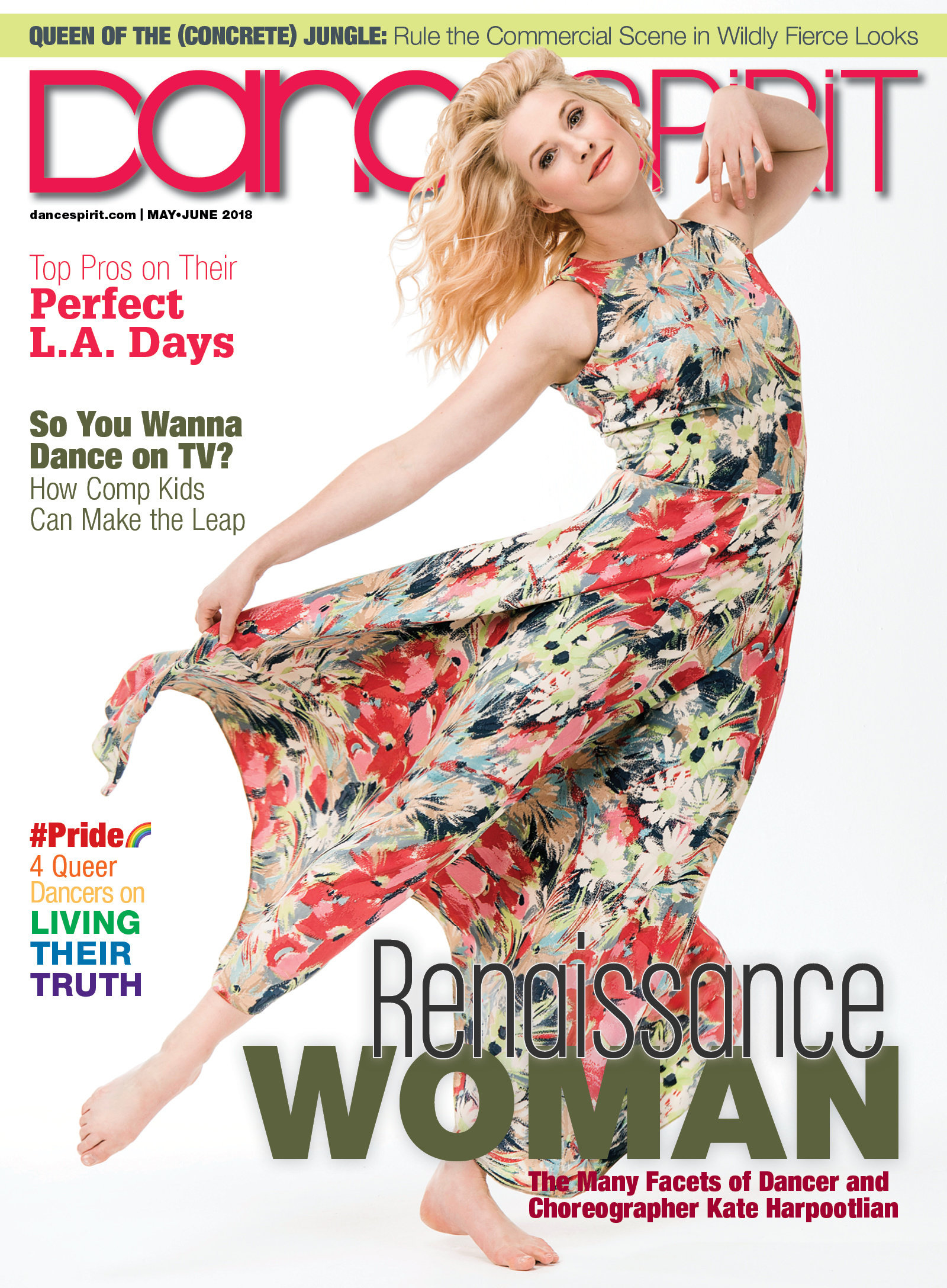 Get Dance Spirit in your inbox