Jun. 14, 2018 10:39AM EST
Look at all those baby faces!! Do you know which "SYT" season this classic photo is from? #classic (via Instagram)
Bless you, Person Running the "So You Think You Can Dance" Social Accounts. For the past week, that anonymous hero has been taking a fabulous little walk down memory lane, posting pics from seasons past—way past, in some cases. And they're bringing back alllllll the memories.
Just for Fun
Jun. 14, 2018 10:39AM EST
Look at all those baby faces!! Do you know which "SYT" season this classic photo is from? #classic (via Instagram)
Bless you, Person Running the "So You Think You Can Dance" Social Accounts. For the past week, that anonymous hero has been taking a fabulous little walk down memory lane, posting pics from seasons past—way past, in some cases. And they're bringing back alllllll the memories.
Just for Fun
Jan. 30, 2017 10:27AM EST
Thank both the music and the dance gods for Missy Elliott. Not only is she an employer of the best dancers around (and a pretty great dancer herself), she's also a full-on dance cheerleader. Missy never fails to highlight the superhuman bodies making magic around her as she makes her own crazy magic center stage. And in the video for her new single "I'm Better," that magic is POWERFUL.
Choreographed by Sean Bankhead with lots of input from Missy, the vid features dancers doing—well, what are they not doing? They're wearing light-up welding masks, hanging from silks, bouncing off yoga balls, flipping around underwater in a giant pool. Apparently the extravagant production took a month of intense rehearsals to put together, because Missy doesn't do anything halfway.
Amazing as the finished product is, though, what we love most about all this is that Missy took the time to do a promo clip for the video featuring Bankhead and all of her dancers. She makes a point of calling them out by name (we see you, Comfort!)—because she's a class act who understands that they're hardworking, talented artists who deserve recognition. 🙌
Dance News
Nov. 12, 2015 11:23AM EST
Christmas came early this year, guys. And Missy Elliott is Santa Claus. In a mirrored tracksuit.
By which I mean: This morning Missy Elliott dropped the video for her new single, "WTF (Where They From)."  Like all Missy videos, it is a) awesomely weird and b) packed to the gills with the world's most amazing dancers.
To the latter point: I was able to spot—just on an initial viewing—Les Twins, Comfort Fedoke, Ivan "Flipz" Velez and 10-year-old Phoenix Lil' Mini, who appears to be Missy's new Alyson Stoner.
To the former point: There are also marionette versions of Missy and Pharrell busking in the subway, surrealist makeup looks involving copious amounts of glitter and some sort of insane hybrid between an egg carton and a cryogenic freezing chamber.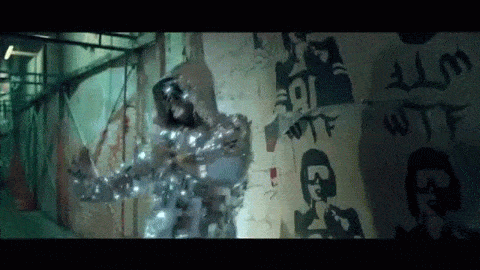 And the aforementioned mirrored tracksuit.
Basically it's a world that—like all Missy Elliott worlds—transcends the laws of physics and logic.
YAAAAAS.
If it feels like there's been a Missy-shaped hole in your heart for a loooong time now, that's because there has been: She hasn't released an album for more than a decade. (Required #TBT viewing: "Lose Control," from 2005's The Cookbook.) Welcome back, old friend.
Also: Would you rather be best friends with the "WTF" dancers, or the Bieber "Sorry" dancers? DEEP THOUGHTS.
Dance News
Jun. 26, 2015 02:57PM EST
On a scale of one to I-need-to-get-down-RIGHT-NOW, how much do you love trap music?
Yep, me too. In case you fierce freestylers out there need some inspiration for the next time the beat drops, may I present tWitch, Glitch (aka Cyrus Spencer), Comfort Fedoke and SHEstreet dancing to "Soundclash" by Flosstradamus & TroyBoi? These four will school you on the possibilities of trap.
I love that each dancer has such a unique style, yet staying true to their preferences doesn't prevent them from playing with the music. When I hear trap, I tend to think about deep and heavy movements, but the dancers' ability to create contrast through their artistry totally changed the way I, as Mr. Balanchine would say, "saw the music."
Maybe this will become the new TGIF dance around the Dance Spirit office. Here's hoping!
Dance News
Aug. 16, 2014 07:45AM EST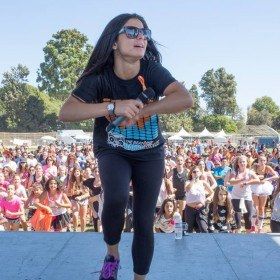 Courtney Galiano at the 2013 BEAT MS Dance Walk
(photo via The Beat MS)
L.A. friends: Mark your calendars for the second annual BEAT MS Dance Walk, happening September 13th. Spend a day movin' and groovin' alongside some of your favorite dancers, all while raising awareness about multiple sclerosis. But even if you're not on the West Coast, this event is something we can all get behind.
In 2011, "So You Think You Can Dance" All-Star Courtney Galiano was diagnosed with MS—a debilitating disease that affects the central nervous system. Despite the challenge she faces, Galiano hasn't let MS bring her down. She and her brother, Philip Byron, established the foundation BEAT MS (the name is a play on her family's dance convention, The BEAT Dance Tour), and last year hosted the first BEAT MS Dance Walk to benefit the National Multiple Sclerosis Society. In 2013, the BEAT MS Dance Walk in L.A. raised over $62,000 for MS research.
We caught up with Galiano about this year's walk.
Dance Spirit: The first BEAT MS walk welcomed so many dance celebs—Adam Shankman, Mark Kanemura, Comfort Fedoke, Kathryn McCormick, Jeanine Mason and dancers from "Americans Best Dance Crew" and "Glee." Are you expecting more star participants this time around?
Courtney Galiano: Last year we had over 600 people walk, and we want to continue to get as many people involved as possible. There will be lots of dancers from "SYTYCD" (including season 7 winner Lauren Froderman), dancers from VH1's "Hit the Floor" and cast members from the musical Hair—including Kristen Bell—which I just performed in at the Hollywood Bowl.
DS: So far, what have been the most rewarding aspects of the BEAT MS?
CG: Being surrounded by so much love and support, and meeting people who share my passions and challenges. I've been amazed at the number of young people fighting MS. It often seems like there's a stigma associated with the disease—people are scared to say they have it. Through BEAT MS, I'm hoping to break that stigma, because there's nothing to be ashamed or afraid of. I think the lack of discussion about MS stems from a lack of knowledge, so I hope the walk helps raise awareness and educate people.
DS: Since your diagnosis with MS in 2011, have your career goals changed?
CG: Not at all. I have good days and bad days, but sometimes I forget I even have MS. Fatigue is the biggest symptom I have to fight. I'm thankful every day for the determination that dance has instilled in me. Plus, dance really helps fight the disease: Medical professionals have started prescribing dance classes for people with MS and similar diseases that affect mobility. It just goes to show you how powerful dance really is!
DS: Is there a way for those who can't attend the walk in L.A. to get involved?
CG: Of course! You can make donations on our website, or even start your own team and recruit other people to join on social media. Anything that spreads awareness about this event and the disease helps.
If you're in Georgia, Texas, New Jersey or Florida and want to get involved, you can also check out The BEAT Dance Tour convention—a portion of every registration is donated to the National Multiple Sclerosis Society.
Dance News
Jun. 01, 2014 07:00AM EST
OK, clearly it's no secret we love dance movies. I mean, the Step Up movies (can't wait 'til Step Up: All In!), Battle of the Year, Teen Beach Movie...we could go on. There's just something magical that happens when you combine a dramatic plot line (romance! rivalry! revenge!) with a killer dance number. So naturally, any time we hear about a new dance flick, we get pretty stoked.
Ladies and gents, allow us to introduce you to High Strung. Written by American actor, singer, and producer Michael Damian (and co-directed by his wife and former dancer Janeen Damian), High Strung follows the relationship of a hip-hop violinist performing in the subways of NYC, and a ballerina on scholarship at Manhattan Conservatory of the Arts. Apparently, the two team up with a dance crew called SwitchSteps, so we're thinking that means some pretty awesome hip-hop and ballet dancing.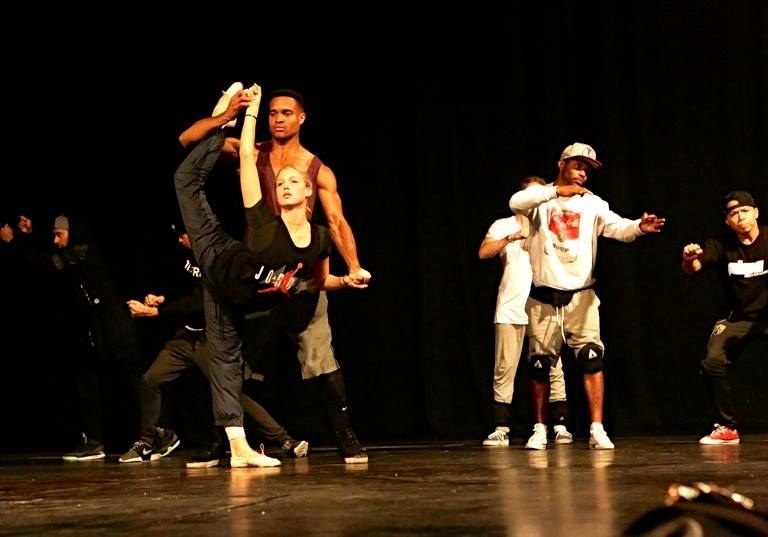 Keenan rehearses for High Strung (photo via Facebook)
But what we're most excited about are the names behind this project, with...
...Dave Scott, who also did choreo for Battle of the Year and Step Up 2: The Streets, as the choreographer...
...Mariinsky ballerina extraordinaire (and March 2012 cover girl!) Keenan Kampa as leading lady...
...and hip-hop stars Ian Eastwood, Comfort Fedoke, and Marcus Mitchell (of SwitchSteps) also in featured roles.
Right now, the movie is only in filming stages, and it isn't set to premier until Summer of 2015. BUT writer Michael Damian is super active on the film's Facebook and Twitter pages, posting behind-the-scenes pics, videos, and teasers as the crew films in Romania.
Check out this video of rehearsals for the finale scene (a 10-min scene which took three days to film!):
Looks like they're having too much fun.
Stay tuned for more dance-movie updates next week!
Dance News
Dec. 11, 2012 12:21PM EST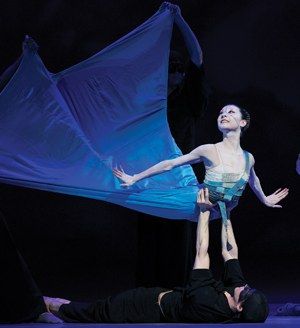 Yuan Yuan Tan in Neumeier's The Little Mermaid (ErikTomasson)
11 pros on what first inspired them to dance:
Yuan Yuan Tan
Principal at San Francisco Ballet
"My inspiration is Natalia Makarova. I used to watch tapes of her performing over and over and marvel at her port de bras."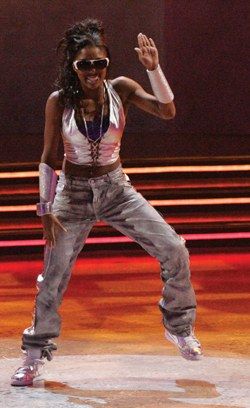 Comfort Fedoke (Kelsey McNeal/FOX)
Comfort Fedoke
Hip-hop dancer
"From the time Janet Jackson's 'Pleasure Principle' music video came out, I was all about Janet.Then I saw *NSYNC in concert and got super hyped. At my first talent show in seventh grade, I performed to *NSYNC's 'It's Gonna Be Me.' I did all of the members' parts—and wore the diamond-studded bandana, the blue jersey and the baggy pants. I was a one-woman show."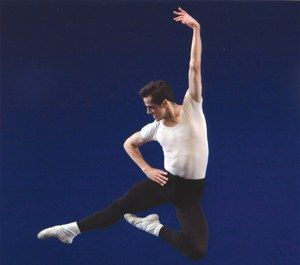 Robert Fairchild (Paul Kolnik)
Robert Fairchild
Principal at New York City Ballet
"The first time I saw a video of Gene Kelly dancing, I had a revelation. From then on, I knew performing was what I had to do."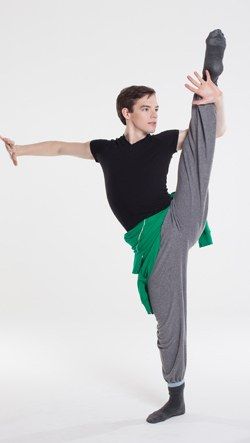 Billy Bell (Erin Baiano)
Billy Bell
Founder of Lunge Dance Collective and dancer with Cedar Lake Contemporary Ballet
"I've always been driven by challenges. If people tell me I can't do something, I'll try my hardest to prove them wrong. At age 10, I watched a breakdancing show and instantly knew that was my next challenge. At 11, I enrolled in a boys-only hip-hop class. My dance instructors convinced me my hip hop would be better if I took jazz too. Then they said my rhythm would improve if I took tap, and then that ballet would help my coordination. By the time I was 12 I was doing West African and Latin dance—anything and everything I could get my hands on."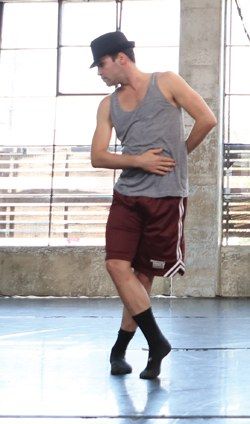 Nick Lazzarini (Tyler Golden/Oxygen Media)
Nick Lazzarini
Co-founder of Shaping Sound
"My mom put me into a recreation center dance program when I was 4. I ended up loving it. After I'd done a couple weeks of the rec center program, my kindergarten teacher asked if anybody could dance in our Christmas show. I put my hand up, like, 'Oh yeah, I'm a dancer.' I told my mom when I got home from school, and she panicked and was like, 'What are you talking about?' I said, 'Mom, I got this.' In the show, I was a giant dancing robot, and my mom says I actually pulled it off really well."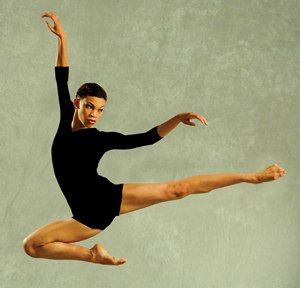 Ghrai DeVore (Eduardo Patino)
Ghrai DeVore
Member of Alvin Ailey American Dance Theater
"Dance has always been a part of my life because of my mother, who was a member of Deeply Rooted Dance Theater in Chicago. I was inspired by the lights and the fame, but also by the integrity and honor of the dancer's life. The ability to move someone from the stage—even if it's just one person—is why I do what I do."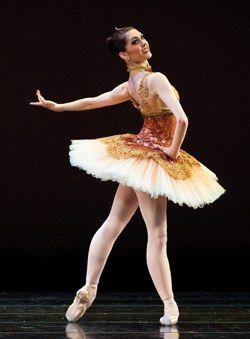 Beckanne Sisk (Luke Isley)
Beckanne Sisk
Demi-soloist at Ballet West
"My older sister got me into ballet. I would go to the studio to watch her. I remember she had a starring role in a ballet to the music from Legends of the Fall, and I wanted to be just like her. My mom finally took me in to audition when I was 4, but I couldn't reach the barre. I was devastated. By the next year, though, I was tall enough!"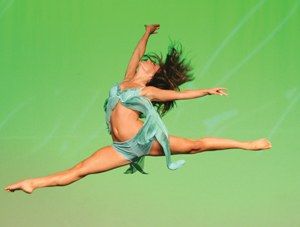 Missy Morelli
Missy Morelli
Commercial dancer and "So You Think You Can Dance" alum
"I saw classical ballet on TV when I was 1 1/2, and I was immediately hooked. None of the dance studios in my area had classes for children younger than 3, so I just watched ballet on TV whenever I could. When I finally turned 3, my mom bribed me. She said if I 'went potty' in the toilet I could start dancing. It must have worked, because I've been dancing ever since. Thank goodness for classical ballet and toilets, I guess!"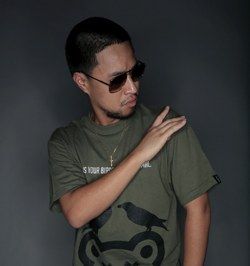 Phil Tayag (Josh Jose)
Phil Tayag
Member of The Jabbawockeez
"I've always been fascinated by dance. My parents are Filipino, and our culture is all about the arts. When I was 4 or 5, my mom got a kick out of my Michael Jackson impersonation—any time we had a family gathering she would make me dance. Later I watched my older cousins breakdance. When I was 9, I got into my first b-boy crew. Ever since then, I've been in crews, battling and performing."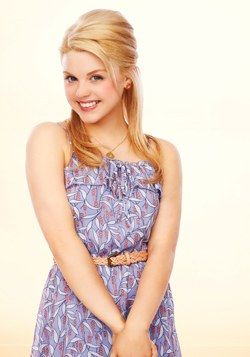 Bailey Buntain (ABC FAMILY/ANDREW ECCLES)
Bailey Buntain
Dancer/actress on "Bunheads"
"My mom signed me up for dance classes because I was shy as a child. She thought dance would bring me out of my shell. Little did she know it would turn into a complete obsession!
For me, the initial draw was that it was a new way of expressing myself. Later I was inspired by classic movies with Cyd Charisse, Gene Kelly, Fred Astaire, Ginger Rogers—and my all-time favorite, Vera-Ellen. She is a goddess!"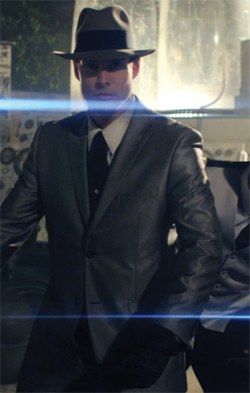 Madd Chadd (Courtesy LXD Ventures)
Chadd "Madd Chadd" Smith
Hip-hop dancer
"Growing up, I didn't dance at all. I wouldn't even go to school dances because I was uncomfortable. Then, my senior year of high school, I saw one of my neighbors doing windmills and was like, 'Whoa—I want to learn how to do that!' But b-boying and popping were just hobbies until I saw Boppin Andre dance at a party in college and everything changed. He had me questioning whether what I was seeing was real. From that point on, I practiced robotic popping 24/7."
We asked DS's Facebook fans what inspired them to start dancing. Here are some of our favorite responses!
"I was waiting for my brother to finish a soccer practice at the rec centre when I was 1 1/2, and I ended up wandering over to the dance studio. I watched the class going on, amazed. When my mom found me, I told her, 'I wanna do that!' "
—Paige Vassos
"My mom. It was her life, and now it's mine."
—Fazleen Dean
"When I was little, I used to dance on the hearth and pretend it was my stage. It's just always been in me."
—Cara Nicole Murray
"I was really into the 'Baby-Sitters Club' books when I was younger, and one of the characters, Jessi, did ballet. That got me interested in dance."
—RL Stephens
"Watching Gene Kelly in his movies. I wanted his power to make people smile!"
—Simon Harrison
Mar. 01, 2012 11:52AM EST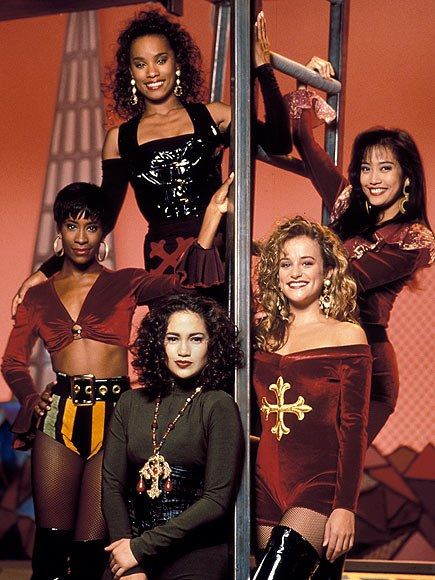 Does one of the lovely '90s ladies at right look familiar? That's right: The cutie at the bottom is Jennifer Lopez (rocking quite an awesome perm).
These are the Fly Girls, a dance group from the '90s sketch comedy show "In Living Color." Before J. Lo. became J. Lo., she was perhaps the fly-est of the Fly Girls. (And she wasn't the only star to come out of the show. The pretty face on the far right should look familiar, too: She's "Dancing with the Stars" judge Carrie Ann Inaba!)
Now Fox is rebooting "In Living Color," which means it's time to cast a new group of Fly Girls. The recent auditions in L.A.—led by dynamic duo Tabitha and Napoleon D'umo, who'll choreograph for the show—brought out a bunch of big names, including "So You Think You Can Dance" alums Allison Holker and Comfort Fedoke. Take a peek behind the scenes!
Mar. 01, 2011 03:15PM EST
Have you ever wondered how contemporary ballet queen Drew Jacoby got her lithe legs or commercial diva Comfort Fedoke chiseled her arms? DS asked a few pros with particularly toned physiques for their fitness secrets and go-to moves. Read on—and then get moving!
Muscular Arms
Dancer: Comfort Fedoke
Where You've Seen Her: Comfort was a finalist on "So You Think You Can Dance" Season 4 and an All-Star on Season 7. She also has featured roles in the upcoming films Footloose and Honey 2.
Secret to Her Success: "I go to the gym almost every morning and I focus on my arms," Comfort says. "I do arm curls with free weights and I spend lots of time practicing my popping and locking because it forces me to flex and release my muscles. I also do 100 push-ups and 100 sit-ups every night."
Go-To Move: "The Fresno, a popping move, tones my entire arm at once," she says. "Extend your arms to the front or the sides, flex all your muscles at the same time and then release them at the same time. It should feel like it does when you ball your fist up and release it."
Ripped Abs
Dancer: Rachele Brooke Smith
Where You've Seen Her: Rachele played the lead role in Center Stage: Turn It Up and she will star in the upcoming film The Beach Bar. She recently danced in Burlesque and on "Glee," and she's a guest teacher with L.A. DanceMagic.
Secrets to Her Success: "I love Cardio Barre, hot yoga, riding my bike and walking," Rachele says. "I only spend 10 minutes a day doing ab-specific moves. But I focus on keeping my abs contracted during every type of workout, even when I'm dancing or walking around. Exhale each time you contract your stomach muscles and hold ab moves longer than you normally would."
Go-To Moves: "Hold a plank position for at least 30 seconds and then do five push-ups. Then, flip onto your back and lift your upper body and legs into a V-sit-up position and hold that for at least 30 seconds. Then do a few crunches before you roll over and start again."
Supple and Strong Legs
Dancer: Drew Jacoby
Where You've Seen Her: Drew is one half of Jacoby & Pronk. She has also performed with Morphoses/The Wheeldon Company, Alonzo King's LINES Ballet and more. This spring, she'll perform at Youth America Grand Prix galas in several cities.
Secret to her success: "It's important to exercise the weak areas of your body so you don't overuse the strong areas," Drew says. "I run, swim, bike and do Pilates so I can work on the areas that don't get as much attention when I'm dancing."
Go-To Move: Drew has naturally muscular outer thighs, so she uses bridges to strengthen the rest of her thighs. To try a bridge, lie on your back with your knees bent and your arms by your sides, palms down. Push your hips toward the ceiling, leaving your arms, feet and shoulders on the floor. Hold that pose for one breath, then lower your hips to the floor.
Head-to-Toe Tone
Dancer: Erica Jimbo
Where You've Seen Her: dancing with Pilobolus since 2009
Secrets to Her Success: "I do Wushu—a type of kung fu—at least three times a week. It helps me strengthen all over. I also do yoga, Pilates, and various core and back workouts."
Go-To Move: One of Erica's favorite exercises simultaneously tones her arms, shoulders, abs, back and more. To try it, place your hands on the sides of an exercise ball and extend your legs so you're in a push-up position. Make sure your shoulders are over your hands, your legs are straight and your feet are together. Inhale, bracing your abs and back. As you exhale, slowly extend your arms and push the ball forward as far as you can while maintaining your form. Hold for one breath. Inhale and slowly roll the ball back to the starting position. Keep your shoulders in place throughout the movment. Work up to 8 to 10 reps.
Health & Body
Get Dance Spirit in your inbox