Thank both the music and the dance gods for Missy Elliott. Not only is she an employer of the best dancers around (and a pretty great dancer herself), she's also a full-on dance cheerleader. Missy never fails to highlight the superhuman bodies making magic around her as she makes her own crazy magic center stage. And in the video for her new single "I'm Better," that magic is POWERFUL.
Choreographed by Sean Bankhead with lots of input from Missy, the vid features dancers doing—well, what are they not doing? They're wearing light-up welding masks, hanging from silks, bouncing off yoga balls, flipping around underwater in a giant pool. Apparently the extravagant production took a month of intense rehearsals to put together, because Missy doesn't do anything halfway.
Amazing as the finished product is, though, what we love most about all this is that Missy took the time to do a promo clip for the video featuring Bankhead and all of her dancers. She makes a point of calling them out by name (we see you, Comfort!)—because she's a class act who understands that they're hardworking, talented artists who deserve recognition. 🙌
Christmas came early this year, guys. And Missy Elliott is Santa Claus. In a mirrored tracksuit.
By which I mean: This morning Missy Elliott dropped the video for her new single, "WTF (Where They From)."  Like all Missy videos, it is a) awesomely weird and b) packed to the gills with the world's most amazing dancers.
To the latter point: I was able to spot—just on an initial viewing—Les Twins, Comfort Fedoke, Ivan "Flipz" Velez and 10-year-old Phoenix Lil' Mini, who appears to be Missy's new Alyson Stoner.
To the former point: There are also marionette versions of Missy and Pharrell busking in the subway, surrealist makeup looks involving copious amounts of glitter and some sort of insane hybrid between an egg carton and a cryogenic freezing chamber.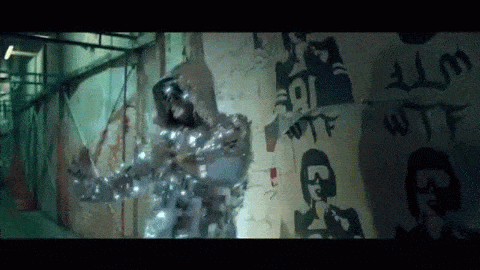 And the aforementioned mirrored tracksuit.
Basically it's a world that—like all Missy Elliott worlds—transcends the laws of physics and logic.
YAAAAAS.
If it feels like there's been a Missy-shaped hole in your heart for a loooong time now, that's because there has been: She hasn't released an album for more than a decade. (Required #TBT viewing: "Lose Control," from 2005's The Cookbook.) Welcome back, old friend.
Also: Would you rather be best friends with the "WTF" dancers, or the Bieber "Sorry" dancers? DEEP THOUGHTS.
On a scale of one to I-need-to-get-down-RIGHT-NOW, how much do you love trap music?
Yep, me too. In case you fierce freestylers out there need some inspiration for the next time the beat drops, may I present tWitch, Glitch (aka Cyrus Spencer), Comfort Fedoke and SHEstreet dancing to "Soundclash" by Flosstradamus & TroyBoi? These four will school you on the possibilities of trap.
I love that each dancer has such a unique style, yet staying true to their preferences doesn't prevent them from playing with the music. When I hear trap, I tend to think about deep and heavy movements, but the dancers' ability to create contrast through their artistry totally changed the way I, as Mr. Balanchine would say, "saw the music."
Maybe this will become the new TGIF dance around the Dance Spirit office. Here's hoping!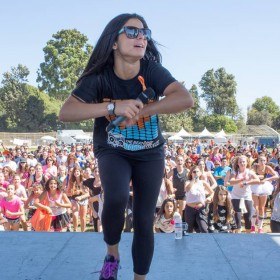 Courtney Galiano at the 2013 BEAT MS Dance Walk
(photo via The Beat MS)
L.A. friends: Mark your calendars for the second annual BEAT MS Dance Walk, happening September 13th. Spend a day movin' and groovin' alongside some of your favorite dancers, all while raising awareness about multiple sclerosis. But even if you're not on the West Coast, this event is something we can all get behind.
In 2011, "So You Think You Can Dance" All-Star Courtney Galiano was diagnosed with MS—a debilitating disease that affects the central nervous system. Despite the challenge she faces, Galiano hasn't let MS bring her down. She and her brother, Philip Byron, established the foundation BEAT MS (the name is a play on her family's dance convention, The BEAT Dance Tour), and last year hosted the first BEAT MS Dance Walk to benefit the National Multiple Sclerosis Society. In 2013, the BEAT MS Dance Walk in L.A. raised over $62,000 for MS research.
We caught up with Galiano about this year's walk.
Dance Spirit: The first BEAT MS walk welcomed so many dance celebs—Adam Shankman, Mark Kanemura, Comfort Fedoke, Kathryn McCormick, Jeanine Mason and dancers from "Americans Best Dance Crew" and "Glee." Are you expecting more star participants this time around?
Courtney Galiano: Last year we had over 600 people walk, and we want to continue to get as many people involved as possible. There will be lots of dancers from "SYTYCD" (including season 7 winner Lauren Froderman), dancers from VH1's "Hit the Floor" and cast members from the musical Hair—including Kristen Bell—which I just performed in at the Hollywood Bowl.
DS: So far, what have been the most rewarding aspects of the BEAT MS?
CG: Being surrounded by so much love and support, and meeting people who share my passions and challenges. I've been amazed at the number of young people fighting MS. It often seems like there's a stigma associated with the disease—people are scared to say they have it. Through BEAT MS, I'm hoping to break that stigma, because there's nothing to be ashamed or afraid of. I think the lack of discussion about MS stems from a lack of knowledge, so I hope the walk helps raise awareness and educate people.
DS: Since your diagnosis with MS in 2011, have your career goals changed?
CG: Not at all. I have good days and bad days, but sometimes I forget I even have MS. Fatigue is the biggest symptom I have to fight. I'm thankful every day for the determination that dance has instilled in me. Plus, dance really helps fight the disease: Medical professionals have started prescribing dance classes for people with MS and similar diseases that affect mobility. It just goes to show you how powerful dance really is!
DS: Is there a way for those who can't attend the walk in L.A. to get involved?
CG: Of course! You can make donations on our website, or even start your own team and recruit other people to join on social media. Anything that spreads awareness about this event and the disease helps.
If you're in Georgia, Texas, New Jersey or Florida and want to get involved, you can also check out The BEAT Dance Tour convention—a portion of every registration is donated to the National Multiple Sclerosis Society.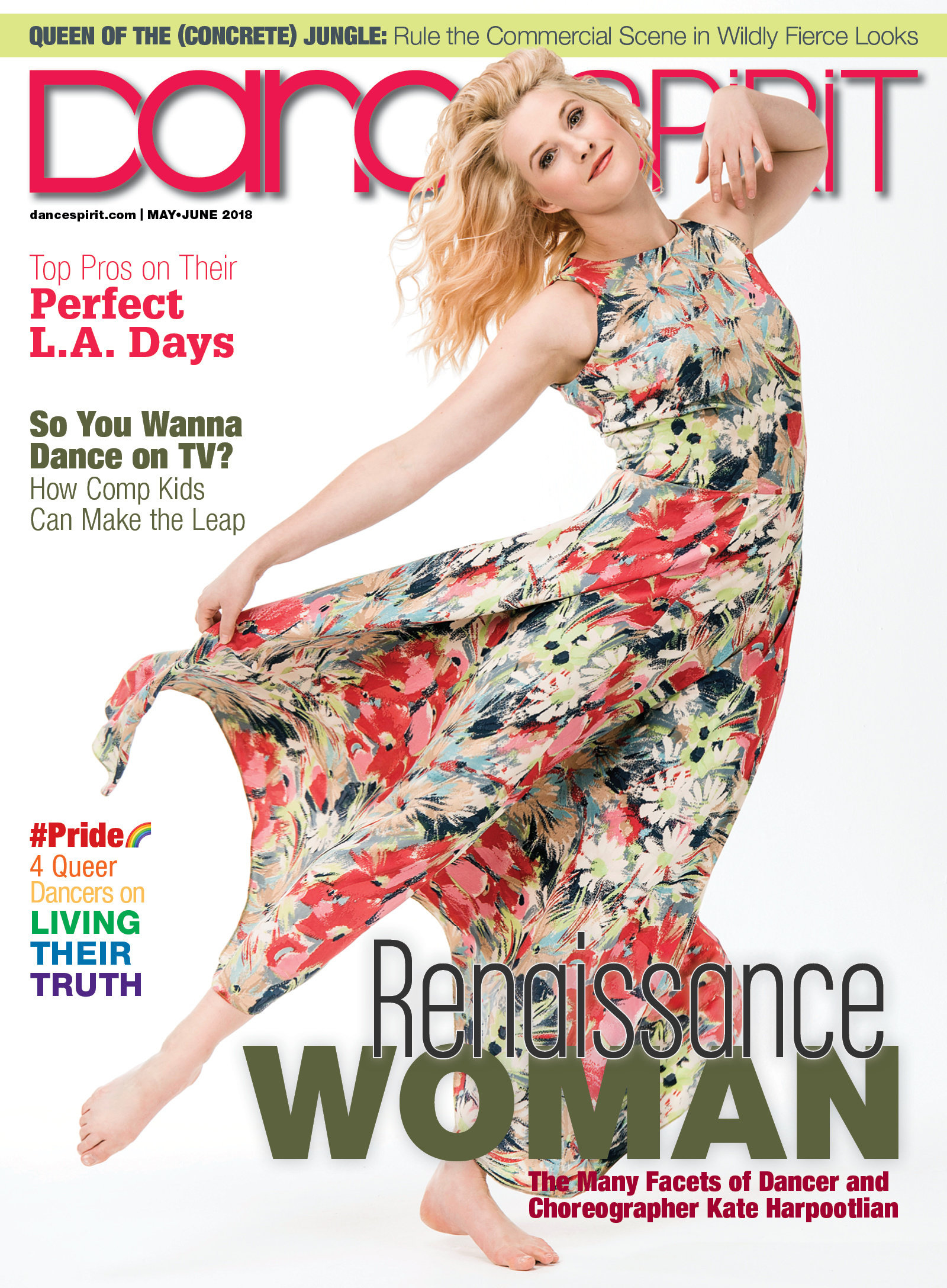 Get Dance Spirit in your inbox