Mar. 23, 2017 11:28AM EST
The path to dance success isn't always a straight line. We asked three pros to reflect on their careers—including the disappointments, unexpected opportunities and inspiring moments of perseverance.
Daniel "Cloud" Campos
Currently a commercial performer, choreographer and director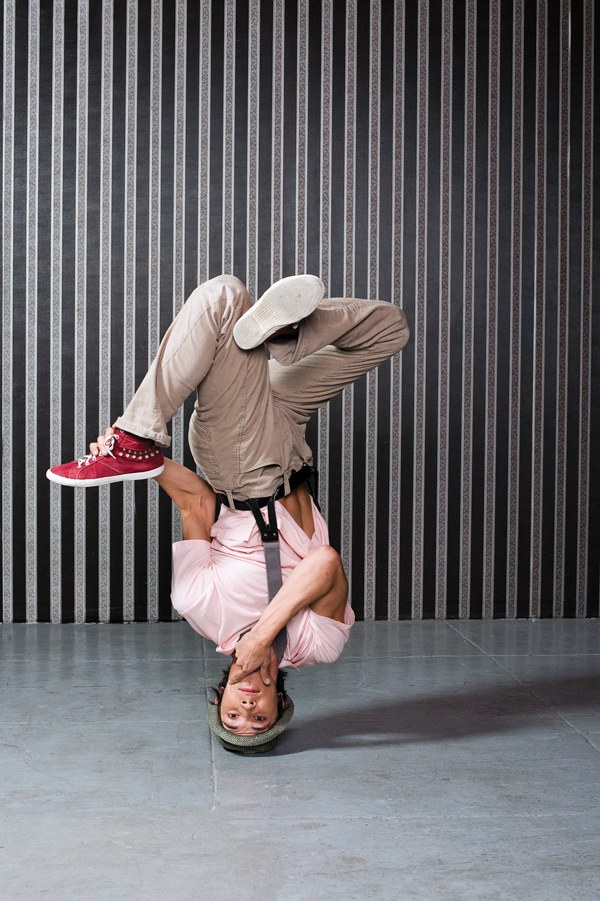 (Photo by Joe Toreno)
Performing at Universal Studios Florida
Campos began breaking at a very young age, but he didn't join a crew until he moved to Tampa, FL, at age 12. "I went to a roller rink, and there they were—the Skill Methodz! I was so impressed," he says. "We started going to competitions and traveling around the world, making a name for ourselves." Eventually the Skill Methodz landed
a job at Universal Studios Florida in a show called Street Breaks.
Touring with Madonna
On a visit to NYC, Campos heard about a Madonna tour audition. "I didn't have an agent, but I crashed the audition anyway," he says. He pushed through the choreography portion—an experience he'd never had—to get to the freestyle section of the audition. "I knew if they could see my breaking, I'd have a good chance of making it." He did make it, and ended up working on two of Madonna's tours.
The Commercial Life
After his Madonna audition, Campos got an agent in L.A. and started building his resumé. He landed gigs with a variety of directors and performers, including Jon M. Chu, Shakira and Jennifer Lopez. Campos quickly discovered just how intense the commercial dance world could be. "The audition process is intimidating when people have expectations of you," he says.
Discovering His Passion for Directing
While dancing in music videos and films, Campos realized he had his own ideas about how to capture movement on camera. He shot his first short dance film, The Paperboy, while
he was working at Universal Studios, and posted it on YouTube. "It ended up getting a lot of attention," he says. "I know I can't dance forever, and I realized this was another creative path to take."
Up Next
Campos' newest dance short, Today's the Day, is about facing your fears and walking into the unknown. "I enjoy telling stories with my body," he says. "I want to bring back the golden days of dance films." He's looking forward to more dance-inspired directing projects.
Drew Jacoby
Currently a member of Nederlands Dans Theater (and a new mom!)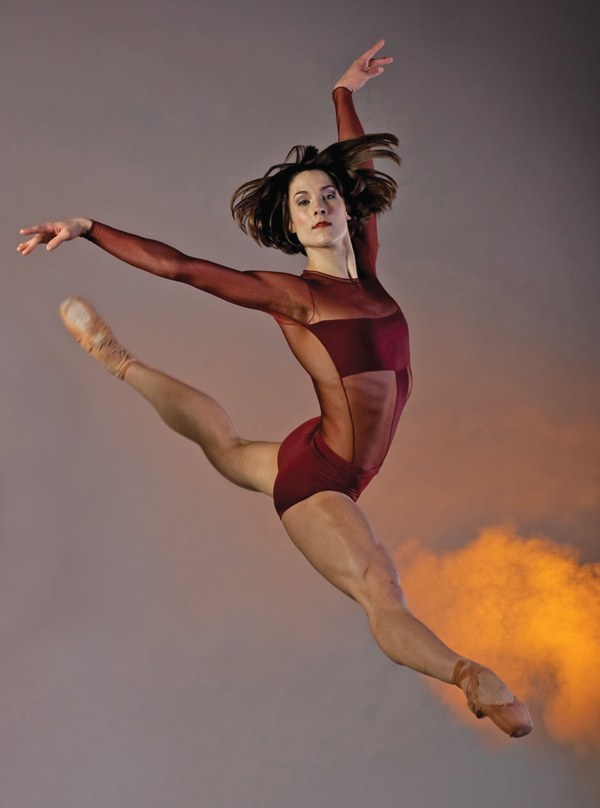 (Photo by Marty Sohl)
Dancing with LINES Ballet
After graduating from the Pacific Northwest Ballet School, Jacoby immediately accepted a job with the contemporary company Alonzo King LINES Ballet, in San Francisco. "I had hoped to join PNB, but they didn't want to take the risk of hiring me because I was so tall," says the 5' 11" dancer. "LINES was a different path than I had imagined."
Auditions Galore
Though she enjoyed working with LINES, Jacoby still dreamed of a super-classical ballet job. She continued to attend auditions while working with the company. "I met so many people through auditions," Jacoby says. "In the end, the conventional ballet path didn't work out for me. But those endless auditions were very enriching. I figured out there's more than one way to make it in the ballet world."
Freelancing in NYC
After a few years with LINES, Jacoby decided to strike out on her own in NYC. "I created a DVD and website, got a commercial agent, started auditioning for movies and Broadway shows and took classes at Steps on Broadway every day," she says. "I landed a gig with choreographer Lar Lubovitch, and from there, it just snowballed."
Jacoby & Pronk
One of Jacoby's freelance jobs was touring with Complexions Contemporary Ballet as a guest artist, and that's where she met dancer Rubinald Pronk. They began to perform together as Jacoby & Pronk, building a name for themselves by collaborating with choreographers such as Christopher Wheeldon and performing at festivals like Jacob's Pillow.
Joining Nederlands Dans Theater
While Jacoby was collaborating with Pronk, Paul Lightfoot and Sol Léon, then resident choreographers with Nederlands Dance Theater, brought up the idea of Jacoby joining NDT. But at that point, "I was still excited by making my own path," Jacoby says. Two years later, after Lightfoot was made artistic director of NDT, he offered Jacoby a contract—and she was ready to accept it. "One of the reasons I stopped freelancing was fatigue," Jacoby explains. "We were performing four pieces a night, I was doing all of the administrative work and we were traveling nine months of the year. I was trying to get funding, which was way over my head. So I was ready for company life again."
Up Next
Jacoby has now danced with NDT for three seasons. She's able to maintain her professional connections by teaching, producing galas and performing at festivals. These days, she's enjoying spending time with her new baby.
Ephrat "Bounce" Asherie
Currently a teacher at Broadway Dance Center and founder of Ephrat Asherie Dance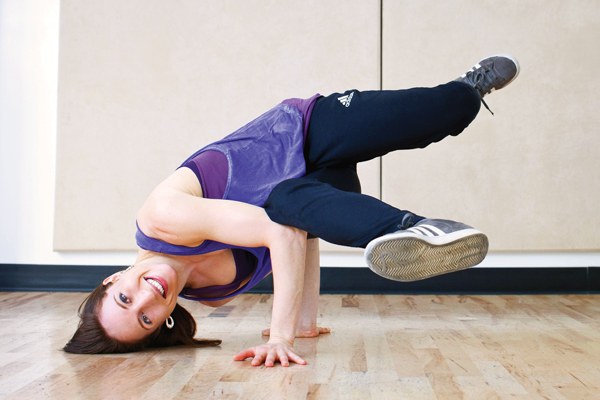 (Photo by Matthew Murphy)
Discovering Her Passion
Asherie began studying ballet at age 10 and Graham-based modern dance at 14. She loved hip-hop music, but "it was the '90s, so hip-hop classes weren't available at most dance studios," she says. She went on to study at Barnard College, majoring in Italian. Halfway through her degree, she saw Rennie  Harris' groundbreaking hip-hop work, Rome and Jewels, which gave her a new perspective on dance. "It completely blew me away," she says.
Adventures in Italy
Asherie was studying abroad in Italy when opportunity struck. "I was looking for an apartment, and I accidentally walked into a b-boy gym," she says. "It just fell into my lap!" She started breaking, and found that it gave her the voice she'd been looking for. "I didn't have to look in the mirror at my body—it was freeing to just be connected to the music and the movement."
Underground Mentoring
Back in NYC, Asherie discovered the city's underground breaking scene. "You had to
prove yourself there," she says. "The guys always thought I was someone's girlfriend or a groupie." One dancer in particular, Richard Santiago (aka Break Easy), took her under his wing. "He would teach me mini classes, spin records, show old breaking footage and share newspaper clippings," Asherie says. "It was such a nurturing approach to my education."
Committing to Dance
Life after college was challenging. Asherie waited tables, worked as an Italian tutor, wrote grants and danced at night. "I landed a breaking gig, and called in to work well in advance to get someone to cover my waitressing shift," she remembers. "But my boss ignored the request, and I was fired." It was a crucial moment: Asherie had also just landed her first jobs teaching dance, at Peridance Capezio Center and Broadway Dance Center. "I decided it was time to commit myself entirely to my practice, and I got an agent."
Forming Her Own Company
Asherie began to develop as a choreographer as well as a dancer, and eventually founded Ephrat Asherie Dance. The group earned residencies at New York Live Arts and Jacob's Pillow, which allowed Asherie to further explore her creative voice. She also kept up a busy teaching schedule. "When I'm fulfilled in my choreography, that makes me a better teacher," she says.
Bessie Nominations
After Asherie curated a show at Dixon Place on the Lower East Side of NYC, she was commissioned to do a full-evening work for the venue. The result, A Single Ride, was nominated for two Bessie awards—one of NYC's highest dance honors.
Up Next
Asherie recently finished a residency on Governors Island through the Lower Manhattan Cultural Council. She's also an MFA candidate at the University of Wisconsin—a low-residency program that allows her to continue making work in NYC. This spring, she'll be touring with Get on the Good Foot, a dance tribute to James Brown.
All you social butterflies with packed calendars probably know what to do (and what to wear, UGH, WHAT TO WEAR?!) at the dozens of holiday parties you'll be attending in the next few weeks. But the rest of us could use a confidence boost before we strut into a packed room.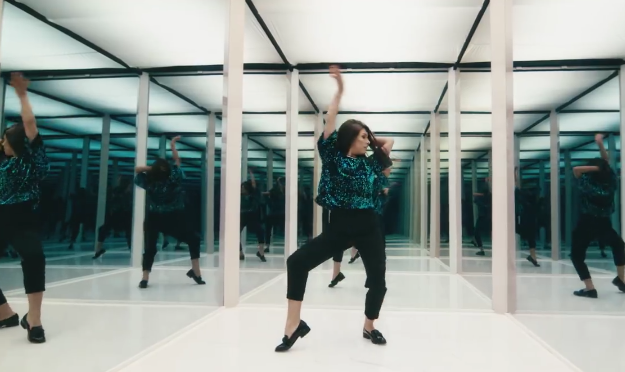 (Still from ALDO + Refinery29)
Cue the latest video collaboration between ALDO shoes and Refinery29. Who better to teach confidence than some of the fiercest dancers we know? The video features a handful of our favorites, including Jaclyn Walsh (one of our Hot Young Choreographers), and members of the Syncopated Ladies. The other dancers include Elanor Bock, Delaney Love and two of my personal dance friends (!) MK Hartung and Gina DePool. #soproud
Click here to check it out!
Feb. 01, 2015 05:54PM EST
The dance gods must have been smiling when Tabitha and Napoleon D'umo first met at the University of Nevada, Las Vegas. Who would have guessed that an army veteran from California (Napoleon) and a cheerleader from New Jersey (Tabitha) would join forces and eventually take over the commercial hip-hop world?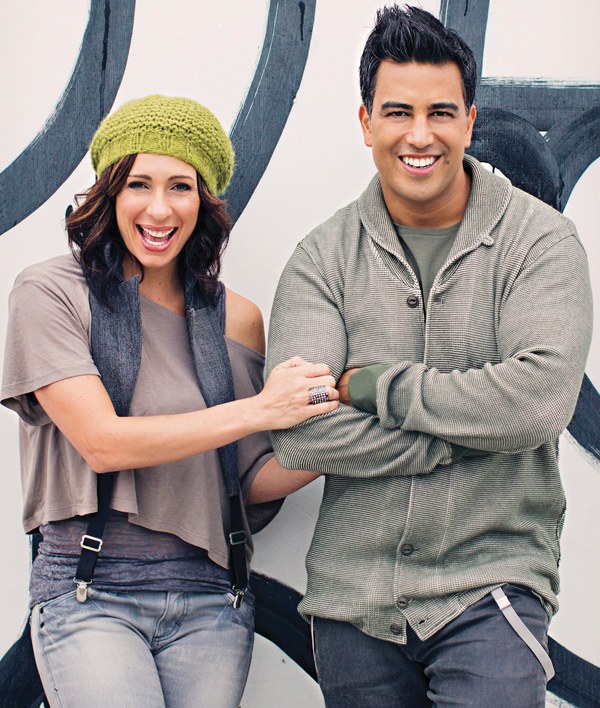 (Photo by Jennifer Johnson, courtesy the D'Umos)
Since the two started performing with the dance crew Culture Shock in the 1990s, they've been inseparable, working with artists including Madonna, Beyoncé and Jennifer Lopez. They've also choreographed for "America's Best Dance Crew" and "Dancing with the Stars," though they're most known for their work on "So You Think You Can Dance," which has earned them two Emmy Awards. When they're not designing new pieces for their dancewear line Nappytabs, you can catch the couple (and parents of two-and-a-half-year-old son London) on tour with Monsters of Hip Hop and Velocity Dance Convention and Competition. —Jenny Dalzell
Dear Teenage Tabitha & Napoleon,
Slow down. We know that the future seems like an eternity from now. But from where we're sitting, the last 20 years feel like only a moment. So don't waste an hour—make every second count. You're busy, and it can be challenging to make enough time for anything or anyone. But make time for family.
Remember that life is pretty simple—it's we who insist on making it complicated. Stay focused on the positive things and the rest will fall into place. Make decisions with your heart; it knows more than you do.
If you fall out of love with what you're doing, don't be afraid to move on. And failing once doesn't mean you'll fail every time. You will fail, however, if you don't learn from your mistakes.
Fight for what's important to you, but be conscious of your approach when speaking up. If you speak out of anger, odds are, your message won't be heard as clearly. And never let the envy you might feel for another turn into jealousy or hatred. Instead, use that energy as motivation to work harder.
Get ready for a wonderful adventure. In college, you'll meet your best friend and the love of your life.
xoxo,
Nappytabs
P.S. Adults are always telling you that hard work pays off. They're 100 percent right.
Have you guys ever found a new dancer you love and had one of those where-have-you-been-all-my-life moments? Well, if you're like me and that dancer is Daniel "Cloud" Campos (which you should be because...have you seen this guy?!), you're a little late to the game. Cloud has been around for a while—appearing in Step Up 3D and some of our favorite commercials, directing music videos, touring with Madonna and dancing on the web series "League of Extraordinary Dancers"—but he hasn't always been in a featured role.
Fortunately for all of us, Cloud's latest project, Today's the Day, puts him front and center. It's a mini-musical featuring Cloud as an intern at a talent agency, trying to build up enough courage to ask his boss to represent him as the talent. His awesome moves remind me of my other favorite hip hopper with old-school grace, Harry Shum Jr.
Cloud's character goes through the same self-doubt that confronts all of us dancers, so if you need a little extra courage just remember: "Whether it goes my way, I just gotta ask anyway."
P.S. Can mini-musicals be a thing now?
The first time I saw the new "Dance Central 3" commercial, I couldn't stop grinning. I mean, it shows a series of dance offs to solve every kind of problem. Who wouldn't love that?!
Get pulled over by a cop? Dance off.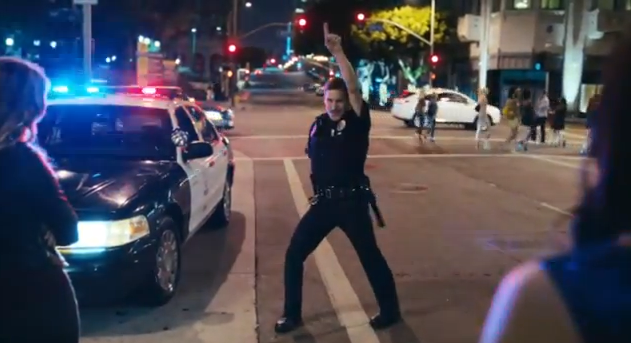 Soccer brawl? Dance off.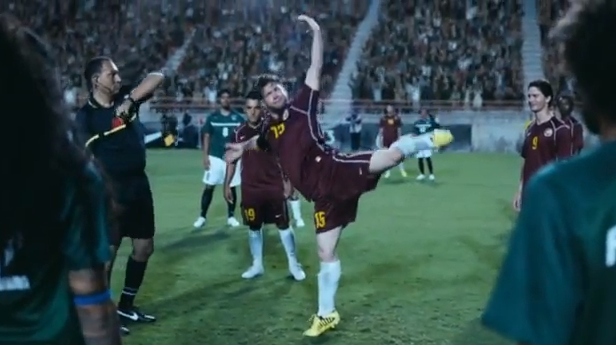 Political debate? Dance off.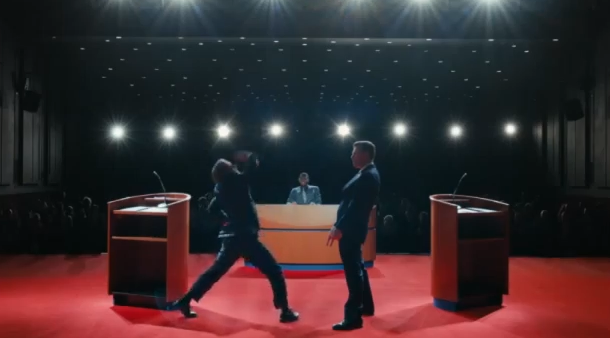 Sounds pretty great, right?! Watch the commercial here:
Remember when we told you about our awesome "Dance Central 3" giveaway? Enter now!
Sep. 24, 2011 09:16AM EST
Ever wonder why so many dancers are flocking to Las Vegas to find work? Us, too. To find out what really happens in Vegas, we asked super-skilled brothers Kevin and Marcel Wilson, who've lent their dance and choreography talents to artists all along the Strip, including Cher, Wayne Brady, and Donny and Marie Osmond. Here, the Wilsons share how you can hit the career jackpot in the land of casinos and bright lights.
Opportunity knocks.
Vegas is a city built on entertainment, which translates to tons of opportunities for dancers. Stage shows run the gamut from burlesque to circus-style to dazzling large-scale productions featuring some of music's biggest stars. Many dance jobs are also created by the steady stream of industrials, conventions and corporate events.
Can you say stability?
"Shows run for a very long time, which is one of the beautiful things about Las Vegas," Kevin says. Dancers can work for several years on the same show, with one to three runs almost daily. If working with a casino-based show, many dancers can also get health insurance and other perks as a casino employee.
Specialists welcome.
Can you sing? Great! 
Try out for one of the many musical theater productions around town. Do aerial tricks? Cirque du Soleil currently has seven different shows running at various casinos. Insanely flexible? Get a gig as a contortionist. "Stilt walkers, fire blowers, aerial acts—there's a lot of specialty work in 
Las Vegas," Kevin says.
You don't need an agent.
In some cities, landing auditions can feel like cracking Fort Knox unless you have an agent. Not so in Vegas: Auditions are often advertised in local papers and many dancers are unagented.
Your dollars will go further.
Unlike NYC or L.A., where buying 
a place is often out of the question, 
Las Vegas is a city where lots of dancers get the chance to feel settled and invest in property. "Vegas is expanding so much that there are 
tons of new homes and subdivisions," Kevin says. "Dancers are able to save up and buy nice-sized homes." Proof? The median sales price for a Las Vegas home is $115,200, whereas in L.A. it's $299,500 and in NYC it's $1,080,000.
You get to learn with the masters—for free.
Since few Vegas dance studios offer classes designed for professionals, shows will bring in big-name choreographers from all over the world to teach. "It helps the dancers keep growing as performers and entertainers," says Marcel, who once assisted Jeri Slaughter during a master class for Celine Dion's dancers.
It's a great place to start your dance career.
"People come here to get their start onstage and to learn what it's like to be a professional dancer," Kevin says. "After they have that under their belts, they can take that knowledge and move to L.A." Whether you're headed for Hollywood or Broadway, Vegas is a solid place to kick off your career!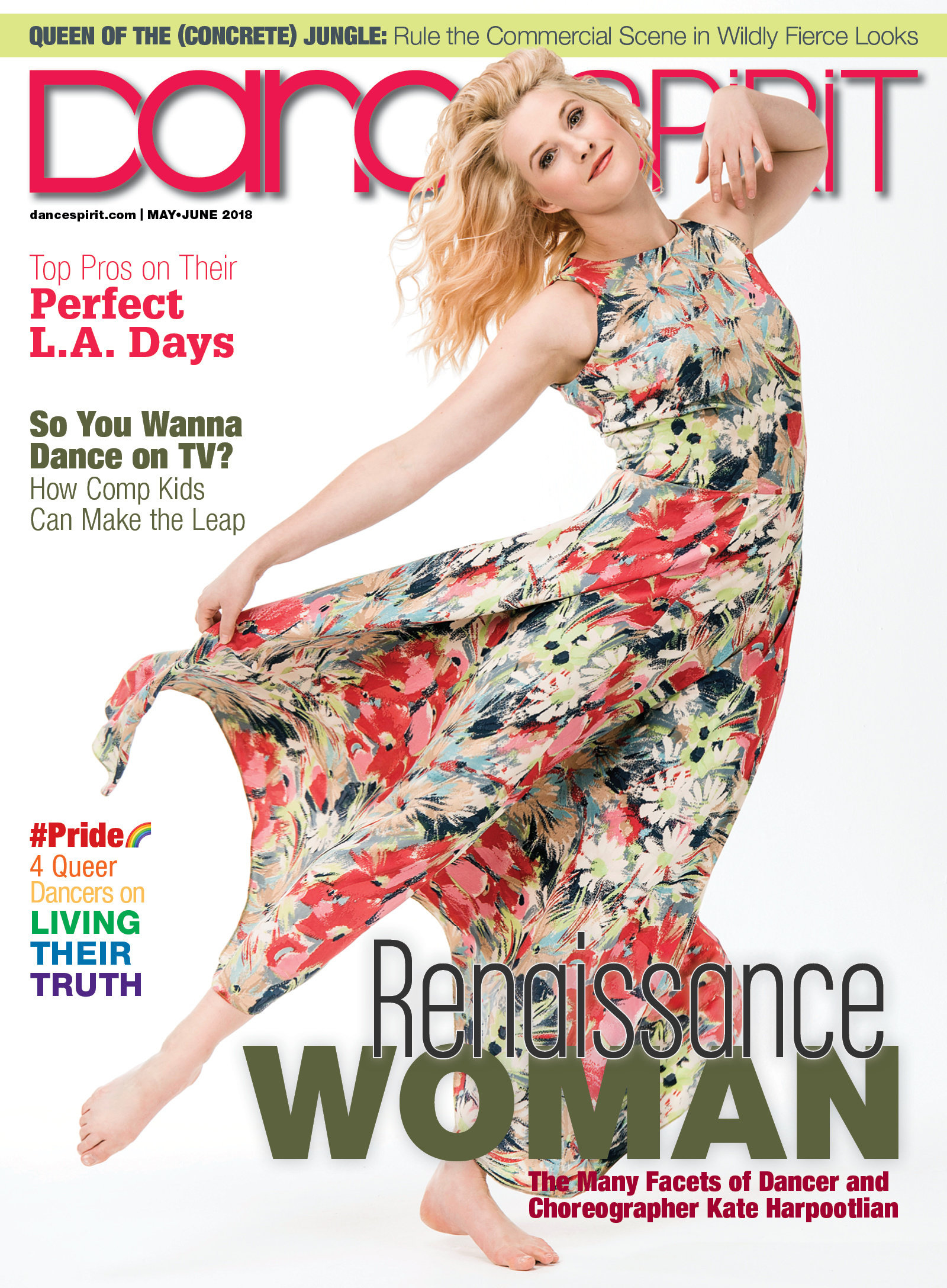 Get Dance Spirit in your inbox