Al Blackstone teaching class at JUMP (courtesy Break the Floor Productions)
Convention classes are inevitably packed. To have the best possible experience while surrounded by hundreds of fellow convention-goers, put some thought into where you choose to stand in the room.
Start with a goal: "What people seek from class absolutely informs where they stand," says Dana Wilson, hip-hop teacher for New York City Dance Alliance. Hoping to win a scholarship or award? Trying a new style? Want to meet new people? These factors impact where you'll have the best class, so figure out your intentions before you enter the room.
Keep reading...
Show less
How To
Sep. 25, 2017 11:30AM EST
Witney Carson on the set of "Dancing with the Stars" (via Instagram)
Nationals season is just around the corner, and we're getting SUPER pumped. Although it's truly one of the greatest times of the year for dancers, Nationals are also insane, tbh. Between running from convention classes to onstage performances to award shows, and trying to squeeze in a bite to eat or stay hydrated, it can be constant chaos. Which is why it's so important to find a lipstick that actually sticks—comp queens don't need anything else to stress over. And because we are not here for smudges or reapplying every hour, or ending up with a dry, cracked pout in every selfie, we rounded up the top picks that'll stand up to all things Nationals.
Keep reading...
Show less
DS traveled all over the country to see you shine at Nationals. check out the winners of the 2009 Dance Spirit Future Star Award. Congrats, winners!
Emily Deahl
Age: 17
The Southern Strutt, Irmo, SC
Starpower, Orlando, FL
Meghan DeGraff
Age: 18
The World of Dance, Albany, NY
StarQuest, Virginia Beach, VA
Madeleine Gardella
Age: 10
The Dance Academy, Holland, PA
Headliners, Asbury Park, NJ
Maddie Schroeder
Age: 15
Spotlight Productions, Eagan, MN
StarQuest, St. Paul, MN
Alexis Campbell
Age: 14
Robin Dawn Academy of Performing Arts, Cape Coral, FL
Starpower's Power Pak, Orlando, FL
Raegan Polson
Age: 18
Starz Studio of Performing Arts, Oak Grove, MO
Spotlight Dance Cup, Branson, MO
Taylor Grimm
Age: 15
Seton Hill University Dance Academy, Greensburg, PA
Starpower's Power Pak, Myrtle Beach, SC
Amanda Vercamen
Age: 17
Shooting Stars School of Performing Arts, Clermont, FL
Starpower, Orlando, FL
Rachel Childers
Age: 15
Encore Performance Company, Birmingham, AL
DANCEAMERICA, NYC
Gregory Fiorina
Age:15
Michelle's Dance X-Plosion, Castro Valley, CA
Starbound, Lake Tahoe, NV
Abby Lindevig
Age: 18
Helmer Dance Studio, Beldenville, WI
International Dance Challenge, Orlando, FL
Hannah McKaughan
Age: 13
Just Dancin', Rock Hill, SC
Dance Machine Productions, Wilkesboro, NC
Jessica Lester
Age: 18
Yoko's Dance and Performing Arts Academy, Fremont, CA
Starpower, Las Vegas, NV
Becca Housebrecht
Age: 17
Spotlight Studio of Dance, Millersville, MD
American Dance Awards, Hollywood Beach, FL
Brittany Duskin
Age: 18
Priscilla and Dana's School of Dance, Kansas City, MO
Starpower, Branson, MO
Taylor Lowe
Age: 17
The Dance Establishment, Ogden, UT
LA DanceMagic, Anaheim, CA
Cassandra Ventura
Age: 13
Talent Factory, Chino, CA
Starpower, Las Vegas, NV
Ashley Seidel
Age: 18
Not Your Ordinary Dancers, Middletown, NJ
Starbound, Atlantic City, NJ
Kristina Vensko
Age: 15
Dancensations Dance Center, Alexandria, VA
Starpower, Ocean City, MD
Katie Parks
Age: 15
Step Ahead
Dance Company, Jacksonville, NC
Marvonna, Myrtle Beach, SC
Nicole Miceli
Age: 18
Center for Dance, Westmont, IL
International Dance Challenge, Boston, MA
Kelly Brigham
Age: 26
Pat Snow's Dance Academy,East Bridgewater, MA
Step Up 2 Dance, Manchester, NH
Kasey O'Leary
Age: 14
Stagelite Centre of Performing Arts, Pequannock, NJ
Starbound, Orlando, FL
Amanda Densmore
Age: 17
Sheena's Dance Academy, Frisco, TX
Starbound, San Antonio, TX
Jamie Stack
Age: 16
Dance Express, Mesa, AZ
Encore, Lake Tahoe, NV
Chelsea Reichert
Age: 17
Dance Gallery, Lawrence, KS
StarQuest, Minneapolis, MN
All Photos courtesy of winners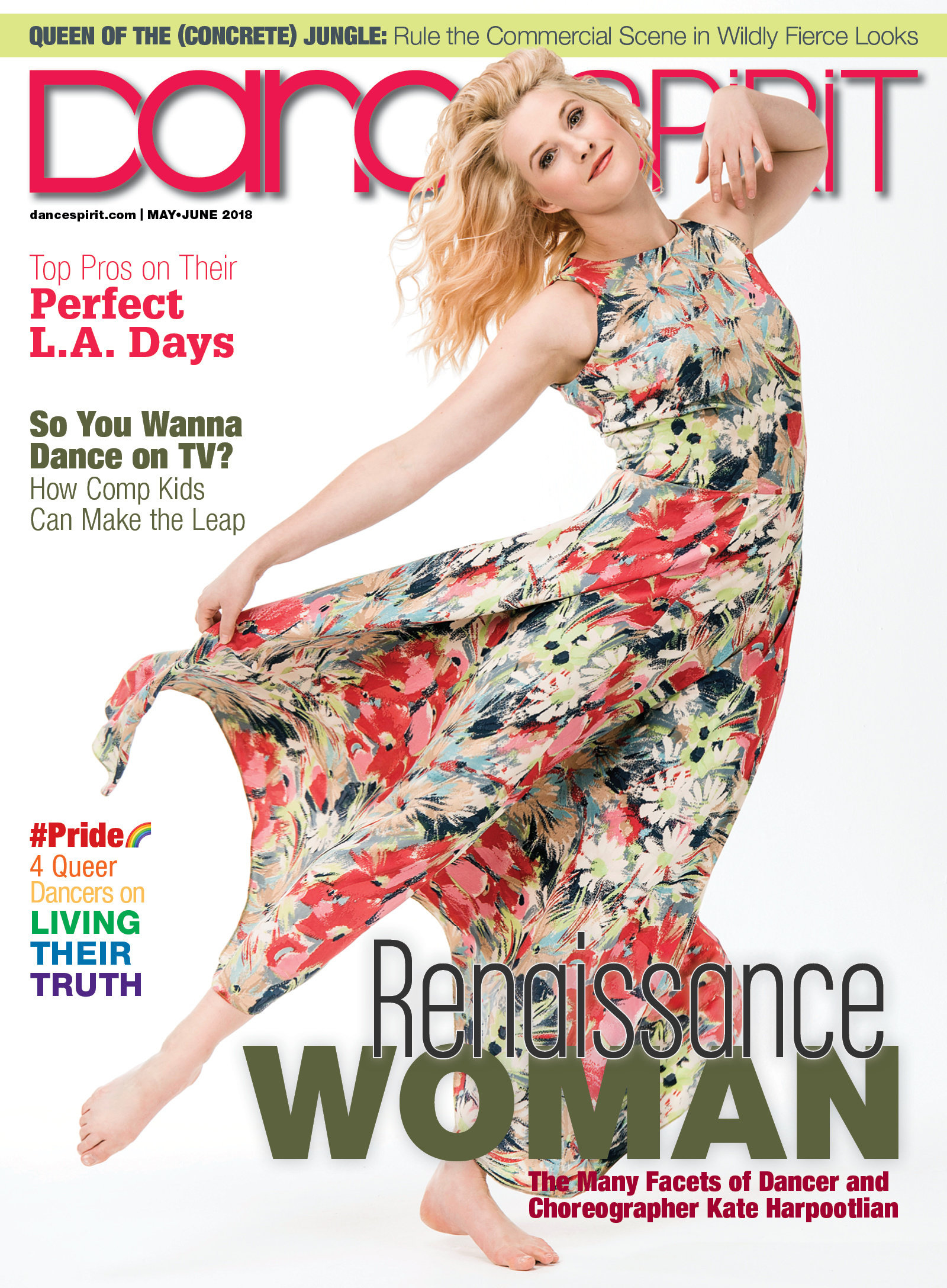 Get Dance Spirit in your inbox