Sofia Wylie (photo by Dave Brewer, courtesy Corina Galdamez)
Sofia Wylie might be best-known for playing Buffy in the hit Disney Channel show "Andi Mack," but it's her dancing that originally propelled her into the spotlight. Even before her breakout role, the Arizona native had an enviable resumé that ranged from dancing on tour with Justin Bieber to performing at Radio City Music Hall. Stints on TV shows like "America's Got Talent" and "So You Think You Can Dance" gave her way more visibility in the industry, which in turn brought more opportunities her way.
Now Wylie's an up-and-coming celeb hoping to use her platform to boost the careers of other dancers. Her new YouTube dance series is one of her attempts to give back to the dance community. "My goal is to help dancers get that look that might help them book their next big break," Wylie says. One of the most popular videos from her series is a dance tribute to the hit film The Greatest Showman, featuring dancers from Utah to California, which has already garnered over 150,000 views. Wylie's videos seem to be producing the outcome she's been hoping for because a number of dancers have obtained dance gigs as a result of the exposure her videos brought them. "There are so many amazing dancers and sometimes all they need is a chance to be seen," she says.
And even though Wylie's acting career keeps her busy, she remains committed to her dance roots. We caught up with Wylie to find out how her dancing has influenced her acting and get her audition advice.
Keep reading...
Show less
Sep. 01, 2013 06:20PM EST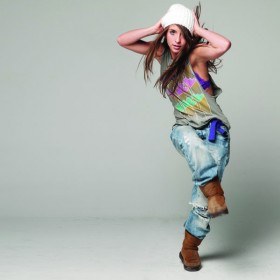 Mallory Butcher proves that covering up and being sexy aren't mutually exclusive. (by Simon Gerzina)
Whether you're dancing backup for Beyoncé or trying to wow the judges at Nationals, working it in a sexy way is something professional and competitive dancers must master. But knowing the difference between sassy and inappropriate is essential: Not only is it key to maintaining your artistry, but going overboard makes the audience uncomfortable. Here's how to navigate that line successfully.
BE CONFIDENT.
A positive attitude bolstered by self-esteem is the first step. "I always emphasize the idea of 'being a queen,' " says Joey Dowling, master teacher, choreographer and veteran of both stage and screen. "There's a grand sophistication to the sexiness of holding yourself well. People want to see dancers who are pulled together and have a 'Look, don't touch' quality."
CHOOSE YOUR MUSIC CAREFULLY.
The music you dance to can keep your performance fun and cute—or it can push it into inappropriate territory. Pay attention to lyrics. Any song with blatant, suggestive words or themes should be off-limits.
COVER UP.
Though midriffs and booty shorts are commonplace at competitions, think about whether they're the best choice for the character you're portraying. Choose the outfit that best accentuates your assets and line, not just what you see other girls wearing. A good rule of thumb: If it looks like it's from Victoria's Secret instead of a dance store, try something else.
DON'T TRY TOO HARD.
If you want your improv to have an edge, don't just take the most obviously "sexy" approach. "A slow shoulder roll or a bevel is much more alluring than grabbing yourself or grinding," Dowling says. Robin Antin, creator of the Pussycat Dolls, adds: "Dancers use their bodies in a way that's naturally appealing, so when I choreograph, it's all about that physicality, energy and athleticism, not about trying to be sexy."
HAVE FUN.
Musical theater and commercial dancer Mallory Butcher says tapping into your girly side is another great way to ensure you don't go too far. "There should always be a level of innocent playfulness when it comes to dancing sultry choreography," she says. "Don't demand attention in an aggressive way; allow the audience to enjoy your experience." Antin agrees: "It's all about dressing up, having fun and being empowered."
TONE DOWN YOUR FACE.
Though exaggerated facial expressions are sometimes encouraged in competition pieces, they can also be misconstrued. And staring down the audience can be seen as aggressive, which is the opposite of your goal. Instead, go back to the idea of playful energy. "Smirks, half-smiles and cool nods of acknowledgment are so effective," Butcher says. "Showing you're having fun is the sexiest."
BE YOURSELF.
Trying too hard to act older than you are often reads as unnatural. Butcher remembers competing solos about love and relationships before she'd ever experienced those things herself, and wishes she'd stuck to topics she knew more about. "Think about what works for where you are in life and what actually means something to you," she says.
CHECK IN.
If you're not sure where you stand on the line between sexy and vulgar, ask for help. Parents, coaches and teachers are great sounding boards. They can help you tweak a section of over-the-top choreo or find a better song. In the end, if you feel comfortable with the choreography, music and costume you're presenting, odds are you're in good shape.
Sep. 01, 2013 02:50PM EST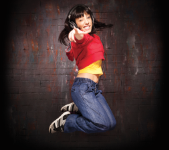 (iStock)
Confidence plays a major role in how you carry yourself on and off the dance floor. Do you hold your head high even when things get a little rough? Or are you prone to self-esteem slumps? Take our quiz to find out.
1. You're out to dinner with friends after a performance and the server brings you the wrong order. What do you do?
[a]    Eat it anyway
[b]    Politely let the server know about the mistake
[c]    Roll your eyes and loudly demand the correct order
2. You weren't accepted into your dream summer program this year. How do you feel?
[a]    Devastated—like you'll never be good enough to reach your goals
[b]    Disappointed, but glad you tried. You'll ask your teacherwhat you should work on for next year's audition.
[c]    Indifferent. You're probably too good for that program anyway.
3. You finally landed a triple pirouette, but instead of praising you, your teacher says your relevé could still be higher. How do you react?
[a]    By trying to hide your tears of frustration
[b]    By nodding your understanding and applying the correction
[c]    By ignoring the correction. Those turns were perfect!
4. Your best friend asks to borrow your favorite leotard—the one you want to wear today. What do you say?
[a]    "Sure!" You're afraid she'll be mad if you say no.
[b]    "I planned to wear it today, but you can borrow it next week!"
[c]    "No way!" She won't look as good as you do in it anyway.
5. If you make a mistake during rehearsal, what do you say to yourself?
[a]    "I'm dumb. I'll never get it right."
[b]    "That was a silly mistake, but I can do better next time."
[c]    "It wasn't my fault! Everyone else was wrong."
6. Your dance teacher suggests you need to improve your leaps. What's your plan of action?
[a]    Work on them on your own. You don't want to waste your teacher's time.
[b]    Schedule a private lesson with your teacher exclusively for practicing jumps
[c]    Focus on your turns instead. Your leaps are awesome!
7. How do you feel when you take class from a new and unfamiliar teacher?
[a]    Nervous and uncomfortable
[b]    Curious and excited to learn
[c]    Determined to show off your skills from front row, center
8. Your studio is holding auditions for a special solo in this year's recital. Will you audition?
[a]    Probably not. You don't feel strong enough to perform a solo.
[b]    Why not? It never hurts to try!
[c]    Yes—but secretly you feel like you shouldn't even have to try
out. That solo is yours!
9. What do you do if you're having difficulty picking up a combination?
[a]    Keep quiet and try not to draw attention to yourself
[b]    Raise your hand and ask your teacher to demonstrate more slowly
[c]    Add a little improv to your trouble spots. It'll make it more fun, anyway.
HOW'D YOU SCORE?
If you answered mostly A's, your low self-esteem is probably interfering with your life—and your dancing. According to Dr. Linda Hamilton, wellness consultant for New York City Ballet, "Dancers who lack self-confidence feel uncomfortable expressing their opinions in front of others. They feel anxious asking for help." As a result, you may feel frustrated and downtrodden.
How can you give your confidence a boost? Pay attention to how you talk to yourself. "Follow the 'best friend rule,' " Hamilton advises. "If you wouldn't say it to your best friend, don't say it to yourself!" And try not to sweat the small stuff. One wobbly pirouette doesn't make you a bad dancer. Even the pros make mistakes!
If you answered mostly B's, you're a confidence queen! You may struggle with feelings of self-doubt, but you're usually able to keep them in perspective. When you reach a roadblock, you take a deep breath and figure out a new route. "With healthy self-confidence, you can adjust your goals," Hamilton says. "You may think, 'Even if I don't make it in a ballet company, I can still dance.' For example, you might change your focus to theater dance." Strong self-esteem won't fix all your problems, but the ability to persevere and stay positive in the face of challenges can have a lasting impact on your overall health and happiness. Keep it up!
If you answered mostly C's, it might be time for a reality check. An inability to accept constructive criticism or recognize your areas of weakness isn't doing you any favors. A cocky attitude can slow—or even halt—your improvement and earn you a less-than-stellar reputation. But is your overconfidence just a mask for low self-esteem? "Dancers with grandiose attitudes may actually be overcompensating," says Hamilton. "They may not have much confidence at all."
How can you stay realistic about your abilities? "Go to a teacher for feedback," says Hamilton. A good dance teacher can help you identify your strengths and weaknesses. You can feel good about yourself and be confident without acting like a total diva!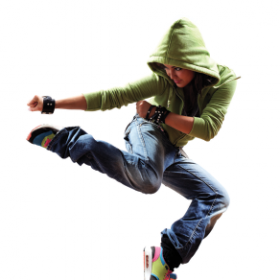 (iStock)
Competition
Jun. 15, 2012 09:26AM EST
Competition dancers work hard to polish their routines. But when they're finally backstage on the big day, even the veterans can start to doubt themselves. Below, nine professional dancers (all former comp kids!) share the tricks they use to keep cool in these crucial moments.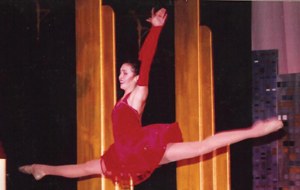 Joey Dowling at NYCDA in 1995
Joey Dowling, master teacher/choreographer
"Focus on the things you can control—it will make you feel more powerful. When I was competing, I tried not to watch anyone else. I'd go in the corner and only worry about what I came there to do. I would listen to music that put me in a good mood, like Cyndi Lauper or Madonna. Then I would lie on the floor and envision my solo and how I wanted it to go."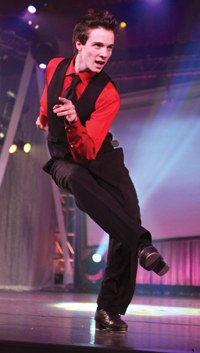 Corey Snide performing at New York City Dance Alliance Nationals in NYC
Corey Snide, Juilliard student
"Whenever my friends from my studio and I got butterflies at competition, we would make butterflies with our hands on each other's stomachs, then slap them away and say, 'Bad butterflies! Bad butterflies!' Silly as it is, I've done it since I was 6, and it works."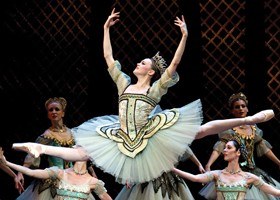 Dusty Button as Queen of the Dryads in Boston Ballet's production of Don Quixote
Dusty Button, Boston Ballet
"I remind myself that everyone in the audience and on the stage is in the same position. In life, everyone is a person first, before they're a dancer, a judge or an audience member. The audience is forgiving most of the time, because they're people, too. They are there to enjoy your performance, and it's so much more fun watching someone who is enjoying herself than someone who is worked up."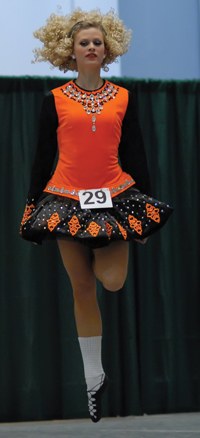 Maggie Darlington at the Western Region Oireachtas world qualifiers in 2009
Maggie Darlington, Riverdance
"Having good company backstage eases my nerves, whether it's a friend or a teacher. When I competed with teams, we would feed off of each other's energy—jumping up and down, talking to each other and giggling—instead of thinking about the competition."

Jason Luks, tap dancer
"I do push-ups and big jumps right before I perform to get my blood pumping. The moment you step onstage is a huge rush—it's great to get a head start on that energy."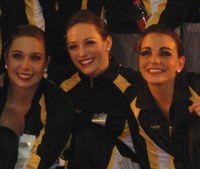 Haylee Roderick (center) with Center Stage Performing Arts Studio
Haylee Roderick, commercial dancer
"Right before we went onstage, my team and I would get together and say a prayer to remember why we were there. We were so close, like a family, so we would dedicate our dances to each other. Dancing for one another instead of a gold medal made the performance feel much more worthwhile."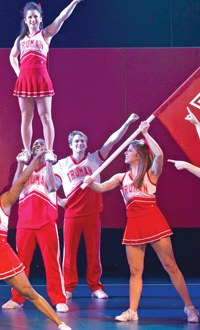 Neil Haskell in Bring It On: The Musical
Neil Haskell, Bring It On: The Musical
"I don't run through routines or sing lyrics beforehand, because I know if I forget them backstage, it will freak me out and then I won't be able to remember them onstage. I just try to relax and trust myself. And I know if I do mess up, there are other people onstage who have my back and will be able to cover for me. Knowing that makes me much more comfortable."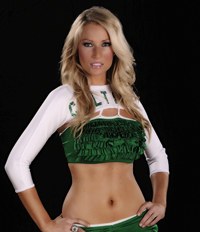 Alison Preston, Boston Celtics dancer
"My mom is my biggest supporter, and she told me to tap my foot three times if I got nervous. When I was standing in the wings waiting to go on and heard them call my name, I would get really anxious. But then I would tap my foot three times, and it would calm me down."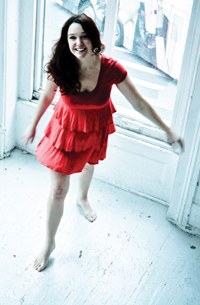 Cameron Adams, Nice Work If You Can Get It on Broadway
"As a kid, I was superstitious. I would do a really good warm-up by myself, and then I'd take a moment with my dance teacher to go over anything that was giving me trouble. My teacher and I had our own special handshake, too—a little routine we would do right before I went onstage."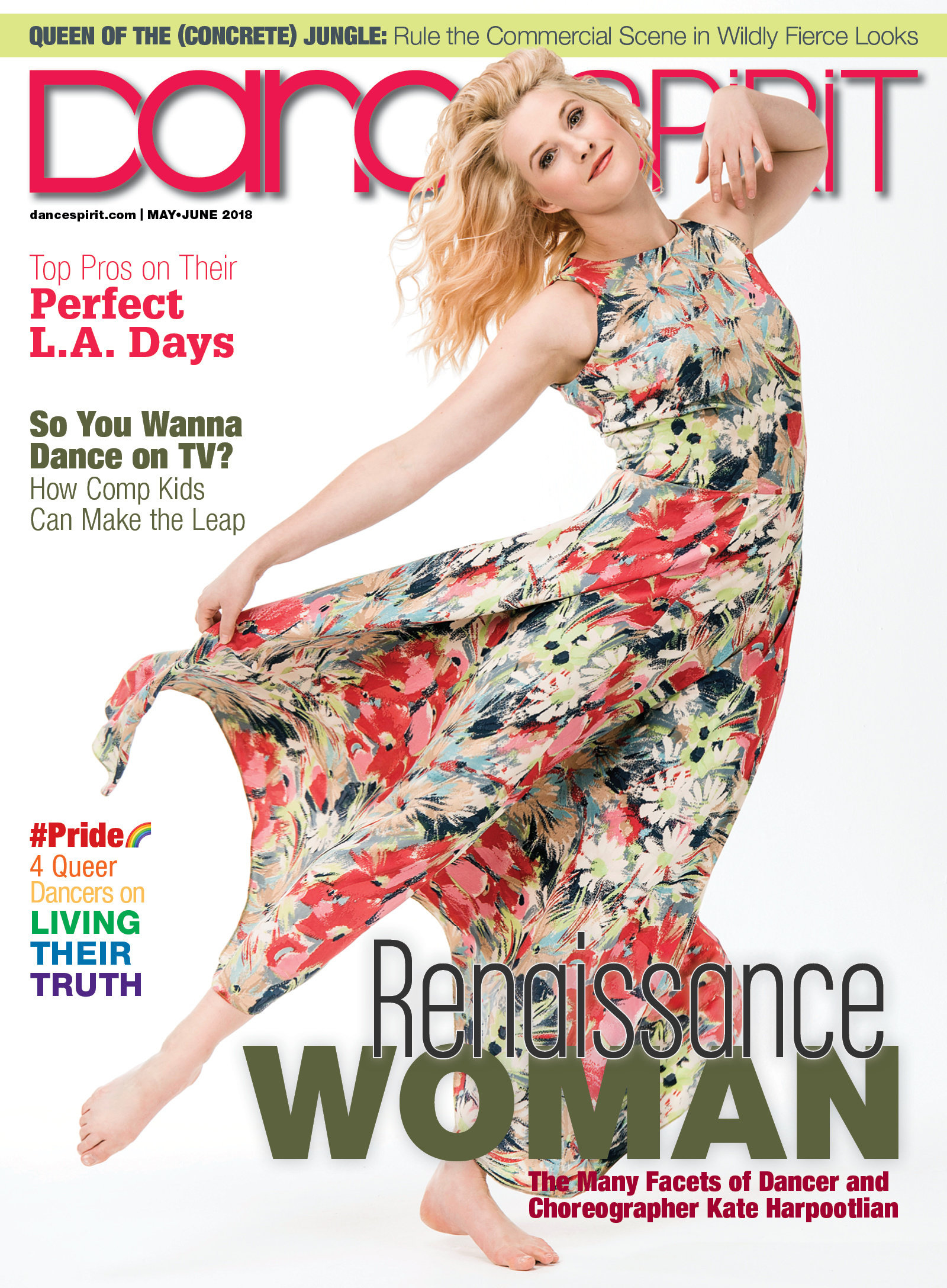 Get Dance Spirit in your inbox