Post:Ballet's Christian Squires and Raychel Weiner in When in Doubt (photo by Natalia Perez, courtesy Post Ballet)
If you're a serious ballet student, you've probably been dreaming about joining a big classical company. But when it comes to career planning, thinking outside of the ballet box doesn't have to mean hanging up your pointe shoes. In fact, there are many contemporary ballet troupes where bunheads can perform innovative works that make full use of the technique they've worked so hard for. We rounded up the 10 you need to know about.
Keep reading...
Show less
Quiz
Dec. 11, 2017 04:24PM EST
Walking around Venice Beach (courtesy Kounkou)
The City of Angels has a lot more to offer than overcrowded tourist spots. It's also home to flourishing underground dance, art and music scenes, delicious off-the-beaten-path restaurants and unique places to shop. We asked four pros who call the city home for their top picks—so you can do L.A. like the indie kids. —Courtney Bowers
Keep reading...
Show less
Photo by RJ Muna (courtesy Alonzo King Lines Ballet)
Majestic yet modest, ethereal yet grounded: It's no wonder that chameleon-like Kara Wilkes has become one of Alonzo King LINES Ballet's MVPs since joining the company nearly five years ago. A Wisconsin native, she danced with Milwaukee Ballet, North Carolina Dance Theatre (now Charlotte Ballet) and Victor Ullate Ballet in Spain before landing at LINES in San Francisco. Catch her on tour with the company through May—and read on for The Dirt. —Margaret Fuhrer
Keep reading...
Show less
Attention #dancenerdz! You know Wayne McGregor? The uber-cool British contemporary ballet choreographer whose movement turns dancers into gumby superheroes? And maybe you've heard of Virgina Woolf, the British modernist writer who basically defined the genre and helped change the course of writing in the English language? Try to imagine those two towering artistic forces combined and you'll get McGregor's first-ever full-length ballet, Woolf Works, which is set to premiere at The Royal Ballet tomorrow!
Though McGregor's work is decidedly contemporary and Woolf's writing is at the heart of modernism (remember, in art history "contemporary" and "modern" don't mean the same thing), the choreographer isn't one to shy away from stylistic challenges. McGregor is following in the grand tradition of ballets inspired by literature, but he's also putting his own spin on it.
By choosing Woolf's writing, which often purposefully lacks a narrative arc, he set himself a clear goal: How do you make a full-length ballet that doesn't necessarily tell a story from beginning to end? How do you keep the audience interested? Even though Woolf Works is based on three of Woolf's novels (Orlando, Mrs. Dalloway and The Waves), it won't be a story ballet.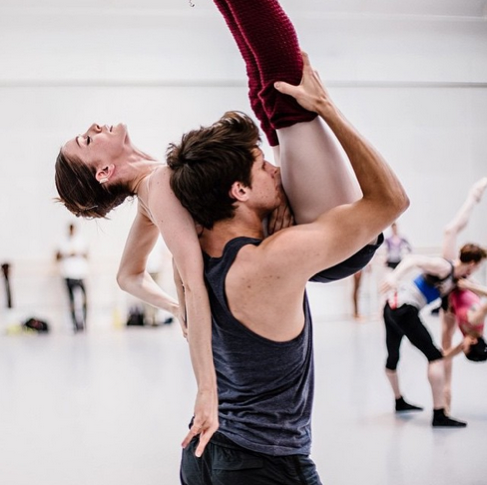 Nicol Edmonds and Olivia Cowley rehearsing Woolf Works, photo by Holly-Marie Cato
It's a lot to try and understand, but fortunately the dream team over at The Royal Ballet put together a nifty package of videos and photos to help you get a feel for McGregor's ambitious project. You can get a quick background on Virginia Woolf, learn about how McGregor is using each novel to inspire its own act in the ballet and watch rehearsal videos featuring McGregor working with Royal Ballet principals. Enjoy, and let's hope this becomes part of the Royal Ballet in Cinema repertoire for 2016!
At Dance Spirit, we're all about choreographers finding inspiration in unusual places. (Like when we learned that a "Monty Python" comedic recording sparked a piece by Gallim Dance's Andrea Miller, or that Justin Peck's ideas sometimes come to him while he's bike riding.) So when we heard iconic contemporary ballet choreographer Karole Armitage was creating a new work to be performed in the American Museum of Natural History, we were pretty intrigued.
Set among the wildlife dioramas in the museum's Milstein Hall of Ocean Life, Armitage's On the Nature of Things tackles the topic of climate change and its effects on our planet. It's a heavy subject, but it's not the first time the choreographer has turned to science. Three Theories, a 2010 work for her company, Armitage Gone! Dance, touched on quantum mechanics, String Theory and the Theory of Relativity. And Armitage's Four Seasons—a Spinning Planet (2014) was a call to protect nature and the animals that inhabit it. (As it turns out, Armitage spent her childhood summers in the Colorado Mountains, often attending lectures with her father—a biologist—at the Rocky Mountain Biological Laboratory. Loving nature is basically in her DNA.)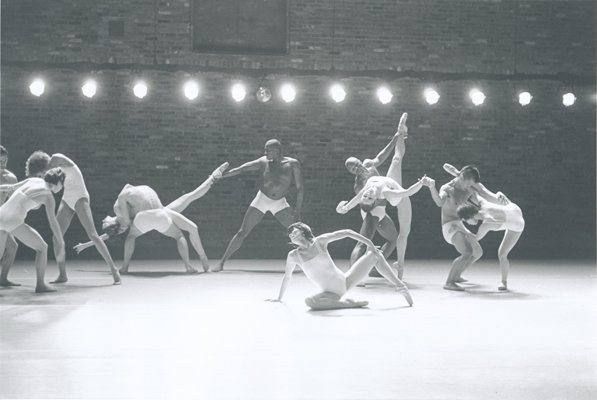 Armitage Gone! Dance in Three Theories (via armitagegonedance.org)
Ahead of the site-specific work's March 25th debut, Armitage Gone! released several chilling images from a photo shoot held in the AMNH. Check out the photos below, and visit the museum's website for more details and to get tickets.
[portfolio_slideshow id=34534]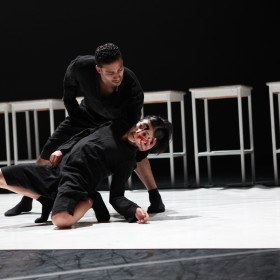 Alexander Ekman's "Hubbub." Photo by Julieta Cervantes
Allow me to indulge in a #humblebrag: I feel so incredibly lucky to live in NYC with access to so much amazing dance! I'm seeing Cedar Lake Contemporary Ballet TONIGHT, and I can't wait.
We're united in our obsession with this mind-blowing company—you probably saw them on our February 2014 cover! (If you haven't had a chance to see Cedar Lake on one of their tours, you can still catch them in Durham, NC, July 5-6 at the American Dance Festival.)
I first saw Cedar Lake perform way back in October, 2010 and it rendered me speechless. It's not an exaggeration to say that my world shifted a little bit. I have extremely high expectations for tonight.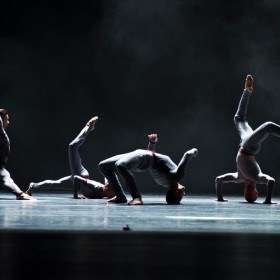 Andonis Foniadakis' "Horizons." Photo by Paula Lobo
In case you need more Cedar Lake in your life (I know you do), the Brooklyn Academy of Music made these awesome videos showing excerpts from each of the dances in their program. The excerpts are too short, but they give you a sense of the thoughtful structure of the program—an important decision, considering Cedar Lake's diverse repertoire.
If that's not enough for you (it's never enough) check out these other Cedar Lake links that BAM has rounded up for your viewing pleasure.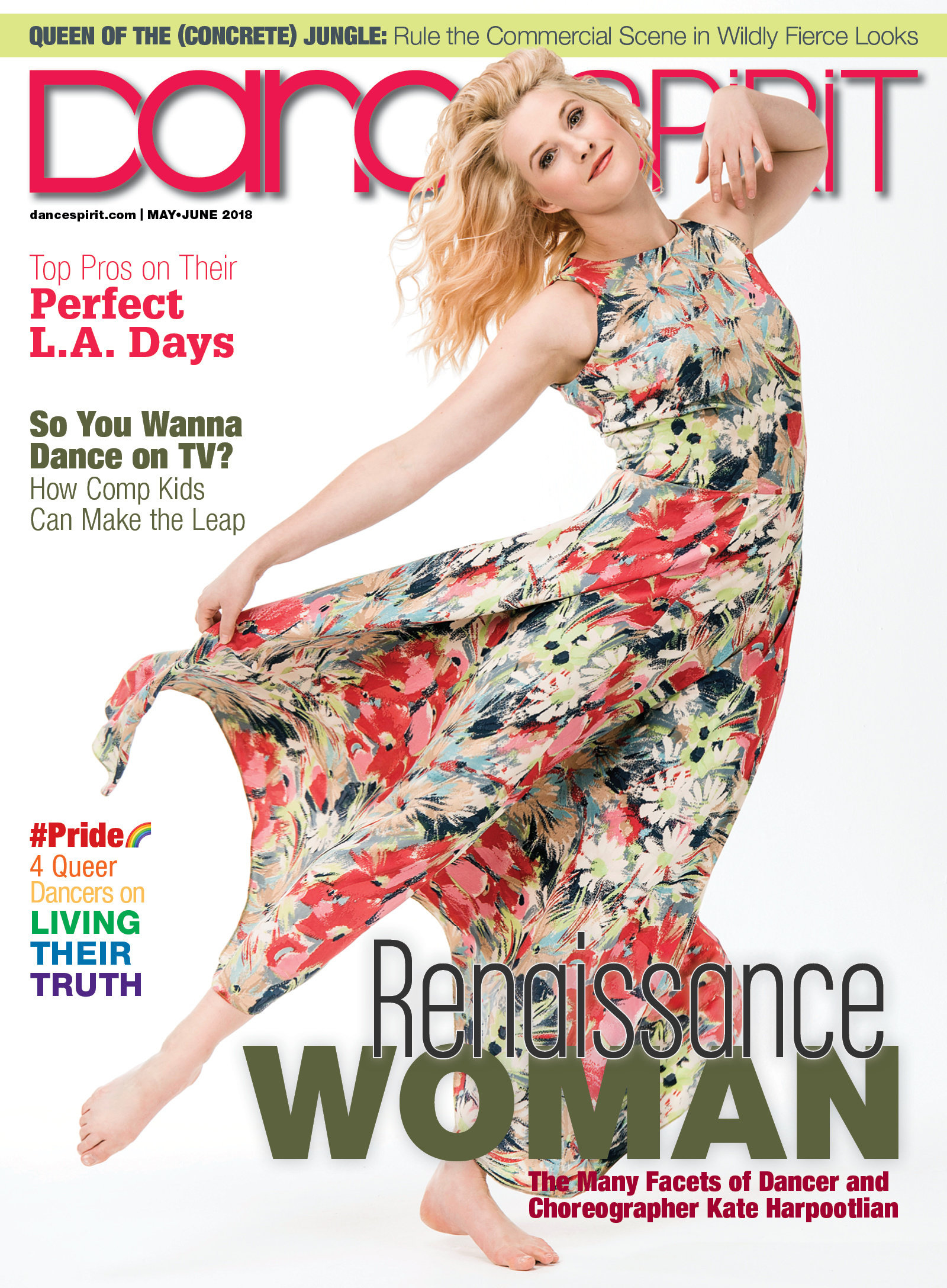 Get Dance Spirit in your inbox