Al Blackstone teaching class at JUMP (courtesy Break the Floor Productions)
Convention classes are inevitably packed. To have the best possible experience while surrounded by hundreds of fellow convention-goers, put some thought into where you choose to stand in the room.
Start with a goal: "What people seek from class absolutely informs where they stand," says Dana Wilson, hip-hop teacher for New York City Dance Alliance. Hoping to win a scholarship or award? Trying a new style? Want to meet new people? These factors impact where you'll have the best class, so figure out your intentions before you enter the room.
Keep reading...
Show less
It's no secret that "So You Think You Can Dance" alum Carly Blaney—who's now Sidekick program director for 24 Seven Dance Convention, and who recently performed at the Grammys—can turn for days. We needed to know just how she does it. So we caught up with the pirouette princess to find out her tricks for becoming #turngoals. Give them a try!
Keep reading...
Show less
An outfit that makes you feel confident on the convention floor is always a "do" (via Break the Floor Productions)
Attention, ladies and gentlemen: We've officially hit Nationals season! And that means it's time to dig through those closets to find the perfect clothes to get you noticed during convention classes. The task can feel totally overwhelming—but we're here to help. Follow our guidelines, and you'll be rocking the dance floor with Travis Wall and making Stacey Tookey yell "GORGEOUS!" in no time.
Keep reading...
Show less
Here at DS, we're big believers in our Sunday #MomentofZen. It's important to take a day to recharge and prep for the week ahead, especially when it comes to setting goals. Which is why we thought it was the perfect time to introduce our Sunday Spotlight Roundup. Maybe you've been wanting to master a new leap in jazz class, or prep your pointe shoes differently—no matter the goal, we've got you covered with these in-depth, how-to articles, covering everything from convention tips to Balanchine technique.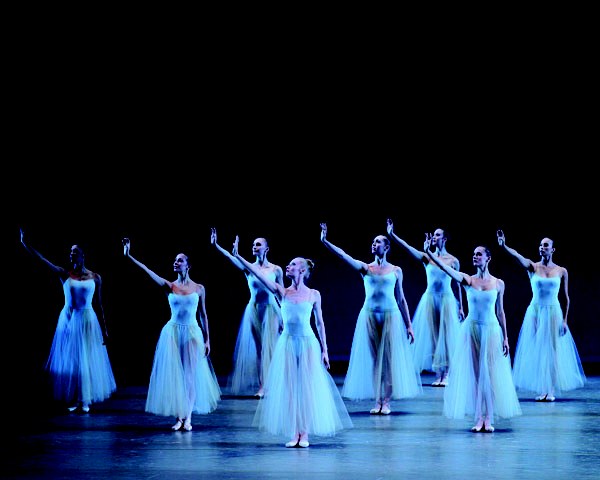 New York City Ballet in George Balanchine's Serenade (by Paul Kolnik)
For the bunheads:
Did you start at a new studio that teaches Balanchine technique? Our "Dancing Balanchine" spotlight focuses on all the beautiful intricacies of his style and choreography.
Have your pointe shoes been dying faster than usual? "Shank Strategies" offers tons of super helpful advice on how to customize your shoes.
Are you constantly wondering when you'll be getting that first pair of pointe shoes? "Am I Ready for Pointe?" helps you determine if your strength and technique are solid enough.
For the competition and convention regulars:
Not feeling too hot about your competition routine? We broke down all the problems you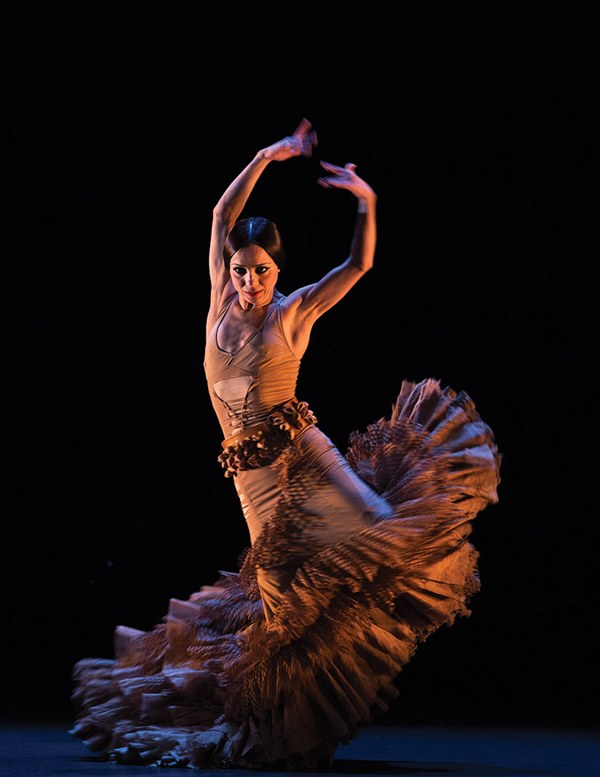 Olga Pericet in Pisadas (photo by Javier Fergo, courtesy Jerez Festival)
might have with your new piece  (and the solutions).
Only dance on marley at home? Sometimes the floors at conventions can prove to be the biggest challenge. We rounded up the best tips on how to deal.
For dancers wanting to try a new style: 
We explain how to execute a perfect Switch Firebird jazz leap.
Curious about finger-tutting in the hip hop scene? We asked the pros to walk us through a sequence.
Looking to spice up your dancing? Learn all about the passionate, musical world of Flamenco.


Get Dance Spirit in your inbox