With a name like Cookies, it has to be good. And it is: The San Diego, CA-based crew is one of the world's best, winning all kinds of awards at major competitions thanks to its super-strong, super-clean routines.
The name Cookies suggests playfulness, too—and the group has been known to rock some fun, irreverent choreo (even snapping selfies onstage!). But at this year's VIBE XX Dance Competition, with the help of choreographers Keone and Mari Madrid, Cookies went deep. And the result was an amazingly powerful routine.
"Every day 5,760 more children become orphans," reads the backdrop as the piece begins. "Children do not care how much you know until they know how much you care." Dressed in gray sweats, the dancers portray young orphans, whose childish antics are periodically interrupted by emotional outbursts. Their frustration and fear are palpable. And the dancers' spotless execution makes the story even more potent.
Unsurprisingly, the routine earned Cookies first place at VIBE. But the group is taking things a step further: They're donating their winnings to World Vision, an organization that helps children in need. If you'd like to make your own donation, you can do so here.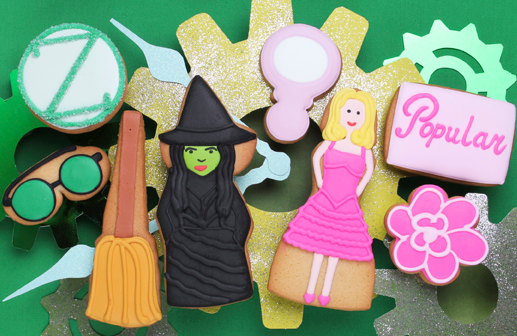 Broadway + cookies = my dream come true (Photo courtesy elenis.com)
Bummed that Halloween is over? I say Halloween lasts all weekend long, and I'll be dressing up in costume for as long as I can get away with it. If you need help getting back into the witchy spirit, turn to Broadway—because it's Wicked's 10th anniversary! (That's a long time to stay on Broadway, folks. Only 10 other productions in history have hit this milestone.)
Among the many celebratory happenings, a special Wicked Deluxe Edition CD will be released this month, a new line of Wicked nail polish is available at Sephora, and Eleni's is offering a special gift box including cookies shaped like Elphaba and Glinda. Translation: Now may be a good time to stock up on holiday gifts for fellow Broadway lovers.
To kick off the celebration, the cast performed on The Today Show. Check it out:
Another fun fact: The American Airlines Terminal at JFK Airport looks a whole lot like Oz this month—it even features a replica of Glinda's bubble and a special "Behind the Emerald Curtain" museum display.
Sounds like it's time to "defy gravity" and fly to NYC for the full Wicked experience!
Few things excite us more in the Dance Spirit office than Newsies on Broadway. Seriously, we're obsessed. Which was why our day in Brooklyn shooting four of the Newsies dancers for DS's July/August cover story was one of the best days ever! Sure, it was freezing, but the boys found some pretty creative ways to stay warm. (An impromptu ballet barre on that fence? Let's do it! A warm cookie from that bakery? On it!) Plus, their stories from backstage (including some clever pranks) kept us laughing for hours. Sad you couldn't be there with us? Well, you don't have to be, because we captured it in an exclusive behind-the-scenes video!
Click here to read all about Alex Wong, Aaron Albano, Ephraim Sykes and Ryan Steele. Then, click on the image below to see their awesome antics caught on tape: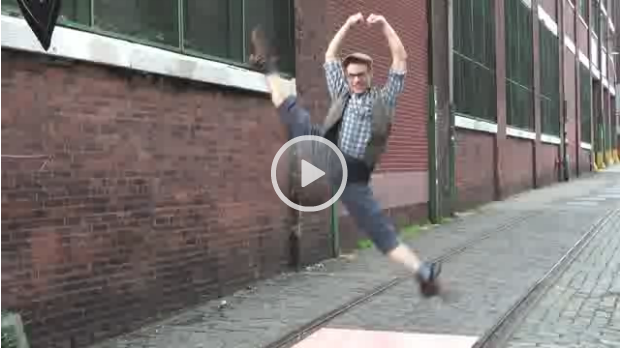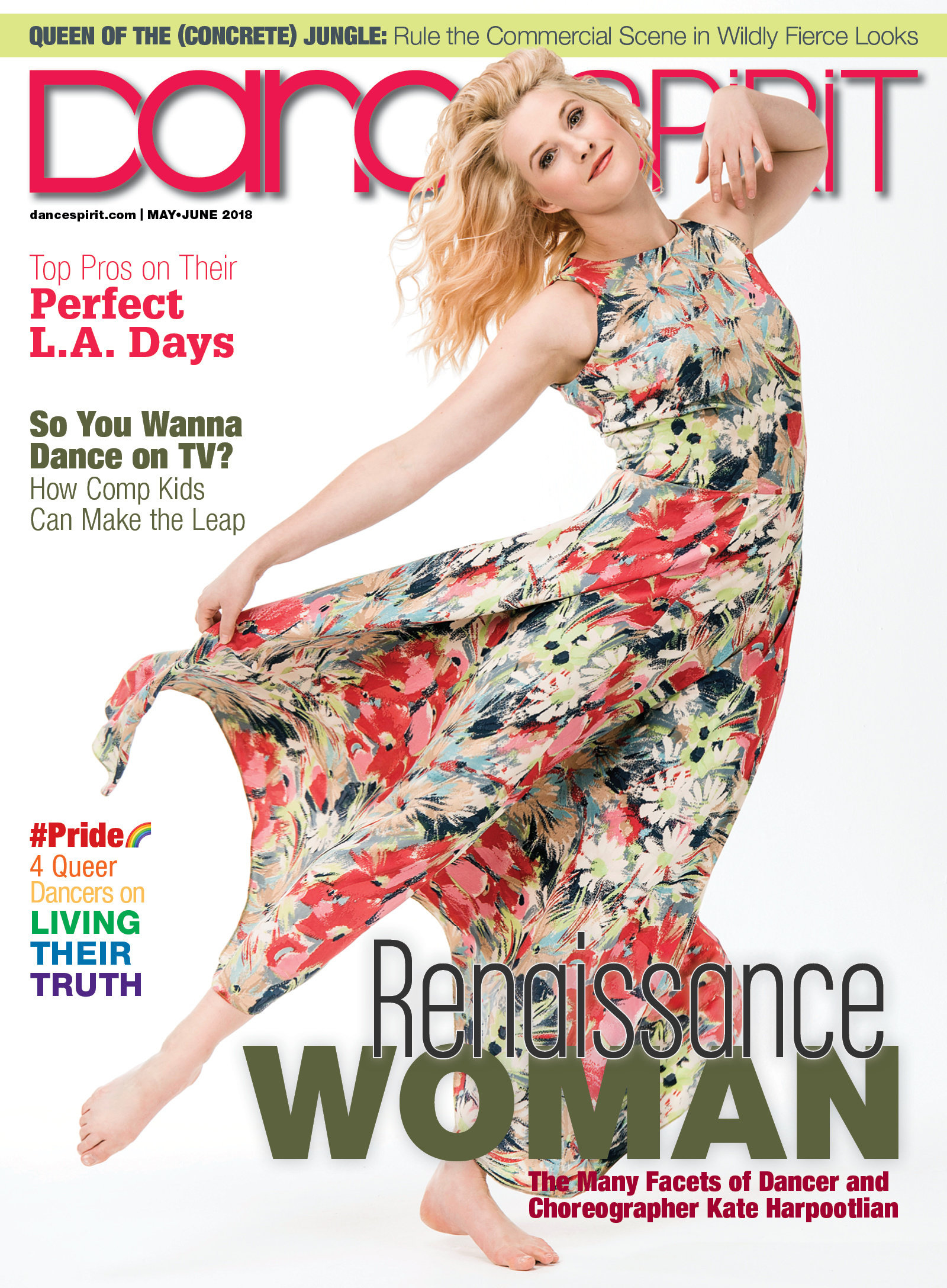 Get Dance Spirit in your inbox