Mar. 23, 2017 05:37AM EST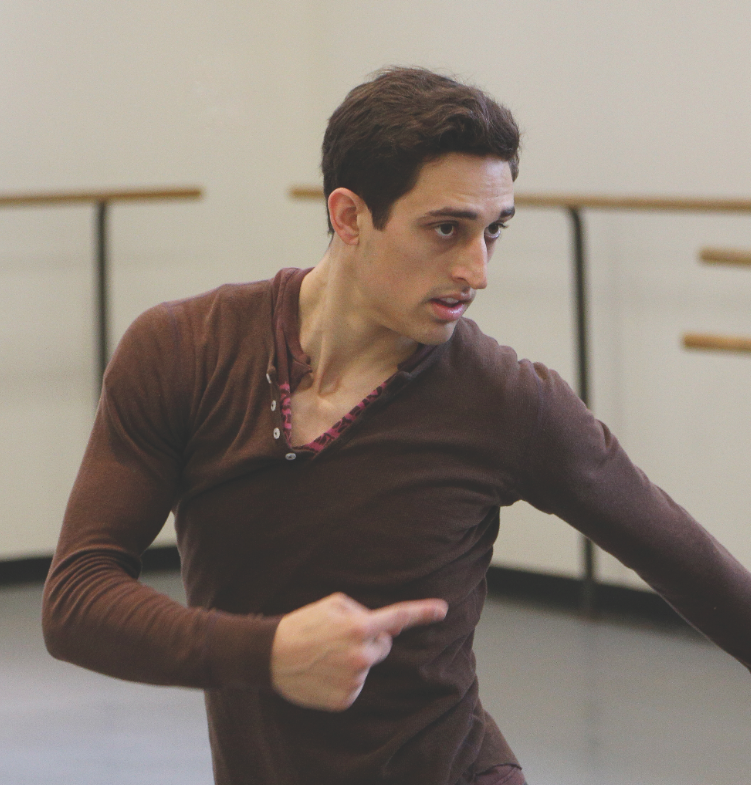 If you've already gotten your hands on DS's October issue (and if you haven't, click here!), you've seen our "Choreographer's Collage" with Justin Peck. The 25-year-old is pretty busy these days: Not only is he one of the ballet world's most talked about up-and-coming choreographers, he's also a corps dancer with New York City Ballet.
As Peck's collage reveals, his ballets are inspired by anything from the George Balanchine classics he's danced to restaurant meals. Sounds fascinating, right? Which is why I kind of can't wait to see his new work for NYCB, Year of the Rabbit, when it premieres this Friday. The piece is set to music by indie star Sufjan Stevens, who worked with Peck and conductor Michael Atkinson to translate what was originally a lot of beepy electronica into a score for a string orchestra. (Check out the three of them talking about the process in this recording of their Guggenheim "Works & Process" presentation—it's pretty nifty!)
Can't make it to NYC for the premiere? Well, here's a little taste of Year of the Rabbit: a promo video featuring NYCB dancers Janie Taylor and Craig Hall doing some beautiful things on the beach. Enjoy!
Season 2 of "city.ballet."—the AOL On series that gives an insider's look at New York City Ballet—is live now! We're recapping one episode per week. Watch all 12 at dancemagazine.com.
The ballet world is ruled by the young. Young bodies are just better suited to its crazy demands, which means that it's not uncommon for a dancer to join a company at 16 and retire at 30. But ballet's veterans—those who've been around for 10, 15, 20 years—bring a wealth of wisdom and experience to their performances. The eleventh episode of "city.ballet." looks at some of New York City Ballet's seasoned stars. Here are five things we learned from the ep.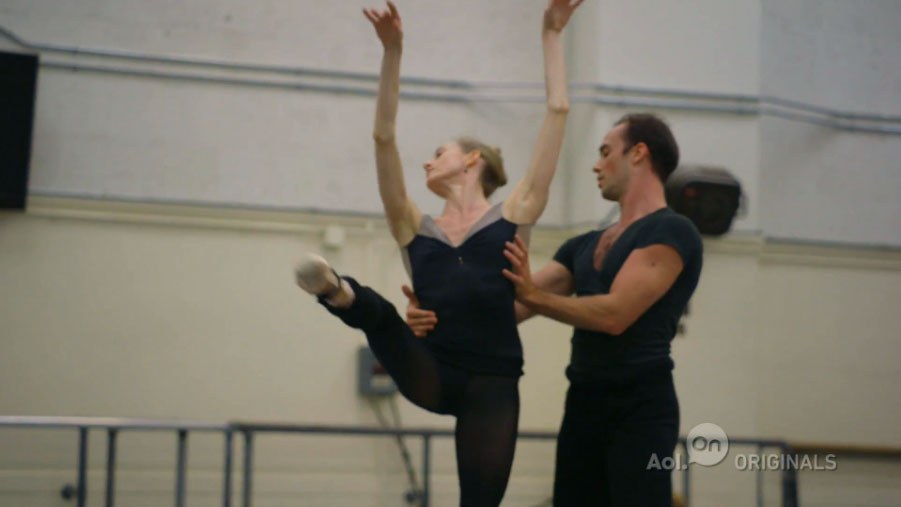 Veteran/goddess Wendy Whelan rehearsing with Tyler Angle in a still from "city.ballet."
1. In the ballet world, you feel ancient when the rest of the world still thinks of you as young. Principal Andrew Veyette, who's in his early 30s, had an epiphany about age while watching a basketball game. "I remember turning to my wife [that'd be fantastic fellow principal Megan Fairchild] and saying, 'You realize most of these guys are younger than us.' All of a sudden, you're 15 years in and 10 years older than you think you are."
2. Veteran dancers learn to look at ballet differently. "As you get older, you get smarter," soloist Craig Hall says. "You have to be more efficient, because you can't just do it day-in and day-out without feeling something. You have to find tricks that allow you to do less physically and more mentally."
3. But the best dancers age like fine wine. Wendy Whelan, who until she retired in October was the company's senior ballerina, is a goddess. Not that we learned that from this video—we've known it for years, along with the rest of the ballet world! But the footage of her rehearsing and performing Alexei Ratmansky's Pictures at an Exhibition (at 3:06 and 5:19) is sublime. She's 47 going on ageless.
4. OMG, these dancers have gorgeous families. We get to meet the husbands of both Hall and principal Maria Kowroski, and—surprise, surprise!—these two extraordinarily beautiful people are married to two other extraordinarily beautiful people.
5. With age comes new challenges, yes—but also new opportunities. "What's interesting is that now, at this late time in my career, I'm getting to do all these ballets I've always wanted to do," Kowroski says. "I feel like there's a maturity I can bring to these roles now. Having more life experience brings a different kind of a depth to them."
Click the image below to watch the full episode!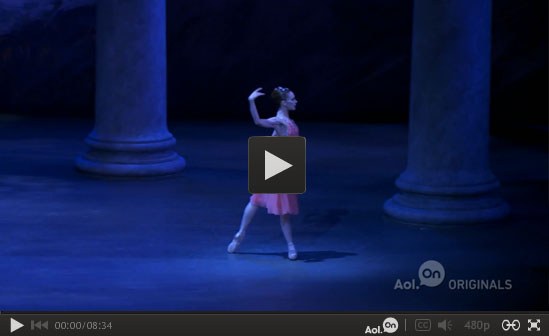 Forget fall galas, forget back-to-school, forget television season premieres: The highlight—no!—the most important event of this fall will be Wendy Whelan's farewell performance with New York City Ballet. The longtime principal will bid adieu October 18, program TBA.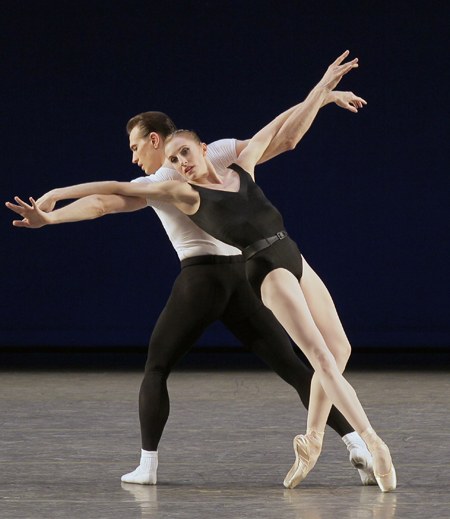 Whelan with former NYCB principal Sébastien Marcovici in George Balanchine's Agon. Photo by Paul Kolnik
Before you reach for your tissues, listen up: This may be a farewell, but it's certainly not a goodbye. She's not hanging up her slippers just yet. In fact, Whelan will tour her work, Restless Creature, to 12 U.S. cities January 2015 through May 2015. Then, she's headed to London to work with Royal Ballet principal Edward Watson (swoon) to create a series of new works which will premiere Spring 2016. So on behalf of dancers and Wendy-Whelan-diehards everywhere, I invite you to breathe a sigh of relief.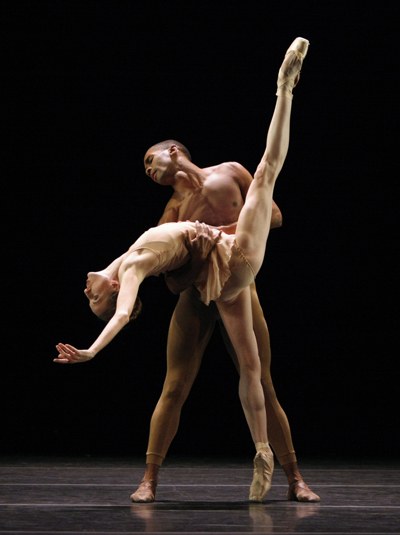 Whelan with Craig Hall in Christopher Wheeldon's Fools' Paradise.
Photo by Erin Baiano
Naturally, this calls for a video celebration. First, let's watch Whelan with Craig Hall in a short excerpt from Christopher Wheeldon's After the Rain. (OK, grab those tissues now.)
Next, let's watch another Wheeldon creation. This time it's Whelan with Tyler Angle in rehearsal for This Bitter Earth at Vail International Dance Festival. (You'll need another tissue.)
Interested in seeing Whelan's Restless Creature on tour? Get a preview in this video of a Guggenheim Museum "Works & Process" event, where Whelan spoke about the piece with its four choreographers Kyle Abraham, Joshua Beamish, Brian Brooks, and Alejandro Cerrudo. If you're short on time, skip to minute markers 18:12 and then 56:30 for excerpts of the actual work.
Last year, Whelan wrote a Letter to My Teenage Self for Dance Spirit's January issue. Around the same time, a local Kentucky television channel aired a half-hour special, Wendy Whelan: Moments of Grace, which is available online. (Whelan grew up in Louisville before heading to SAB as a young teen.) In addition to amazing dance footage, you'll hear family members, friends and colleagues pay tribute to the one and only, gorgeous, generous Wendy Whelan.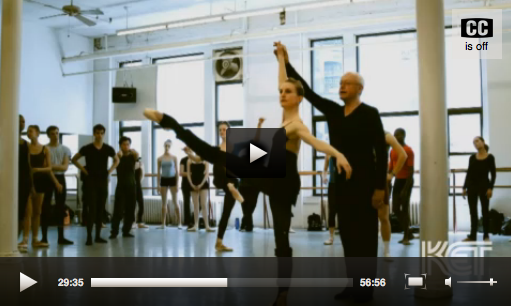 Get Dance Spirit in your inbox