As a Valentine's Day special event last week, the Philadelphia Dance Center invited aspiring ballerinas' dads to take class. The results were, predictably, ridiculously funny—and totally endearing.
So very many creative variations on a piqué turn:
Tchaikovsky's "Waltz of the [Dads]":
You GUYS. The tutus! I just can't. It's too amazing.
It's also worth pointing out that PDC invited moms to take a hip hop class last week, too—and, uh, they kinda killed it. Werk it, moms!
How do you think your parents would do in your dance classes? Let us know in the comments!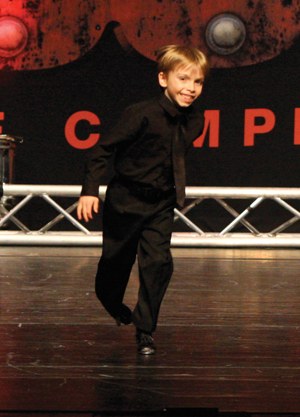 The first thing you'll notice when you see 9-year-old Luke Spring is that the pint-sized tap dancer loves to smile. He grins from ear to ear in a way that's completely infectious. In fact, Luke says if he were a superhero, he'd want his superpower to be "making people laugh."
The second reason you won't be able to take your eyes off Luke: He's a really, really good dancer, and not just for his age, but for any age. Last May, Luke opened the show at the Fred and Adele Astaire Awards in NYC, and his furiously fast tapping brought the crowd to its feet. The solo he performed? An all-improv, a capella number. "I was nervous," Luke says of the Astaire Awards. "There were a lot of people in the audience. But I just went out and made it all up. I was proud of myself, and I was excited people stood up for me."
It's no surprise Luke's got rhythm­—he comes from a dance family. Luke has two sisters: One is a dance major at George Mason University and the other performs with the professional contemporary company marInspired. It wasn't just his siblings who inspired a 4-year-old Luke to put on a pair of Capezios, though. "When I watched the movie Happy Feet, I thought it was really cool," he says. "So after I saw it, I found some tap shoes in the lost and found at the studio and started tapping. I didn't know I would be good at it."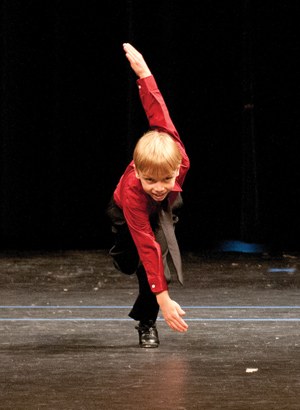 Luke started taking tap classes at Studio Bleu Dance Center in Ashburn, VA, soon afterward, and a year later he added jazz, hip hop, lyrical, contemporary and ballet to his repertoire. He also began competing in solos and group routines, as well as a tap trio with his sisters. He performs up to 14 routines at each competition he attends and is in the studio six days a week. His signature tap step is over-the-tops. "They come naturally to me," he says. But it's when there's no set choreography that Luke truly shines: He's an improv pro. "I learned a lot of steps from my teachers, and then I put them all together to make new beats and noises," he says. "I can make easy steps into harder steps by adding more sounds."
Luke hasn't even hit double digits and already he's performed on "So You Think You Can Dance" (alongside executive producer Nigel Lythgoe) and "The Ellen DeGeneres Show." While he's got plenty of time to think about the future, Luke already knows what he's after: "I want to perform on Broadway and TV and in movies, and I want to teach." For someone who was born to entertain, these goals seem well within reach.
FAST FACTS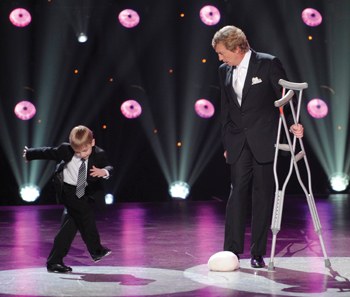 Luke performing with Nigel Lythgoe on "So You Think You Can Dance" (Frank Micelotta/FOX)
Birthday: April 10, 2003
Most-played song on his iPod: "They Don't Care About Us" by Michael Jackson
Favorite actors: Jim Carrey and Steve Martin. "They're both really funny."
Must-see TV show: "Happy Days." "I like The Fonz."
Favorite dancers of all time: Jason Samuels Smith, Gregory Hines, Fred Astaire, Gene Kelly and Chloé and Maud Arnold
Favorite food: Hamburgers. "I put ketchup, pickles, lettuce, tomato and cheese on them."
Something people don't know about him: "I like football, basketball, playing the drums, drawing and designing tap shoes."
First thing he does in the morning: Eats breakfast. "I like pancakes."
Three words that describe him: "Funny, fun, happy"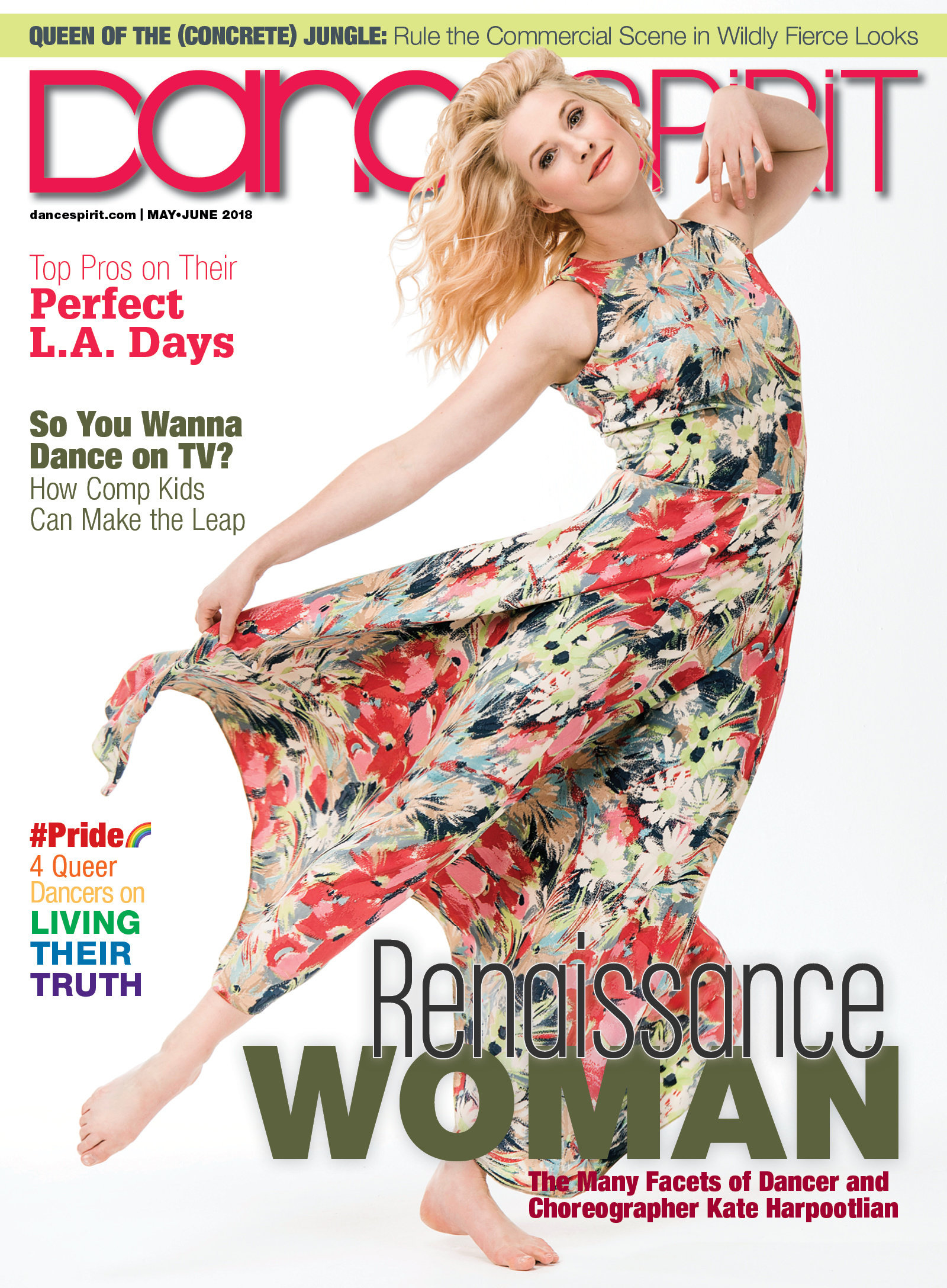 Get Dance Spirit in your inbox